These are a few of the quilts that I have made.
Some are original designs and some are patterns from other great designers. Click for more details.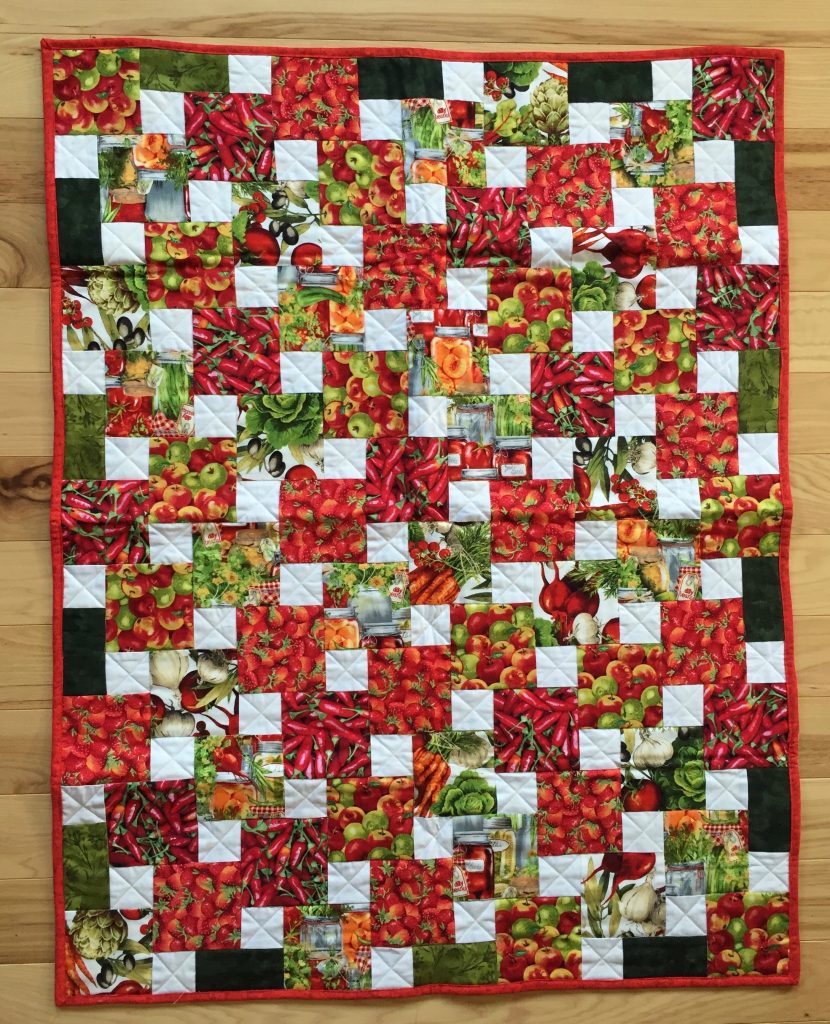 I picked up a fat quarter bundle of garden produce fabrics at a quilt show because I thought they were adorable and at the time…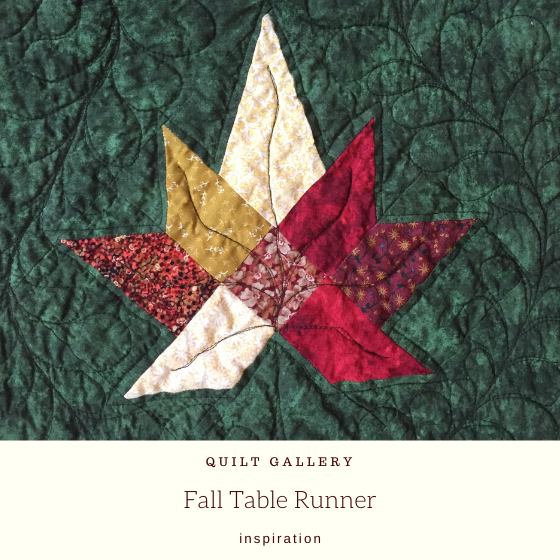 This is a UFO that I started hand quilting years ago, but didn't get around to finishing. I finally realized that I would never have…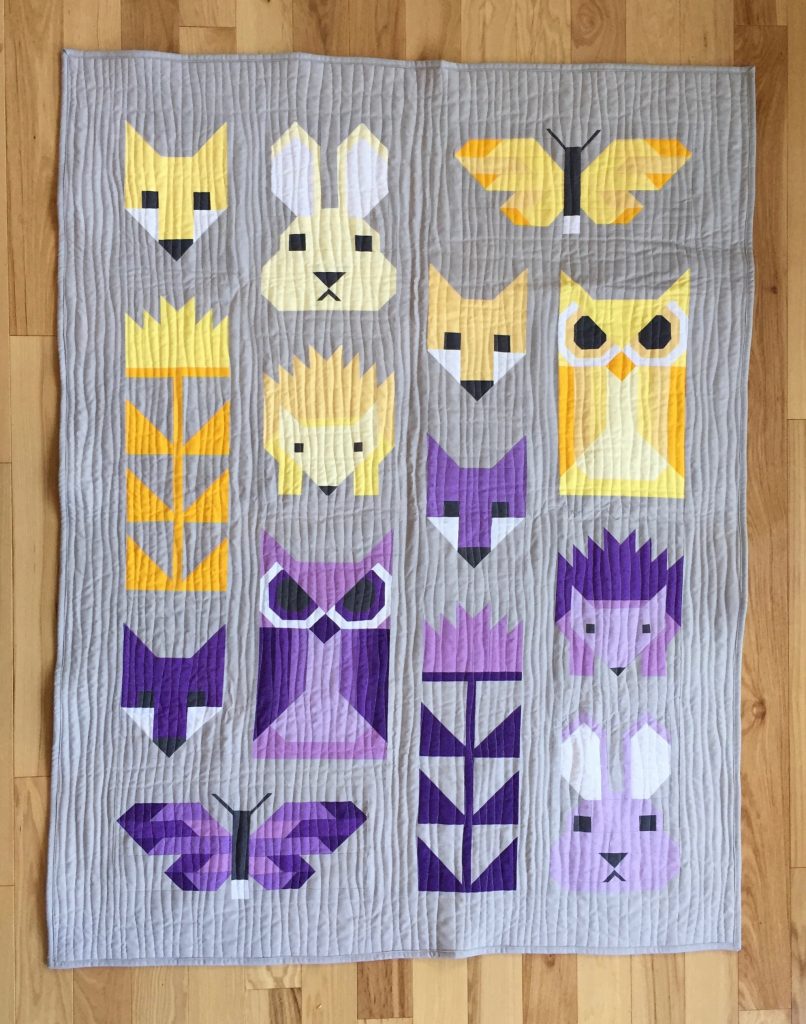 Now that it has been gifted, I can reveal the secret project that I have been working on for the past few weeks.
This quilt – Feathers and Pinwheels was primarily a practice quilt. I can see that practice is taking my free motion quilting to the next…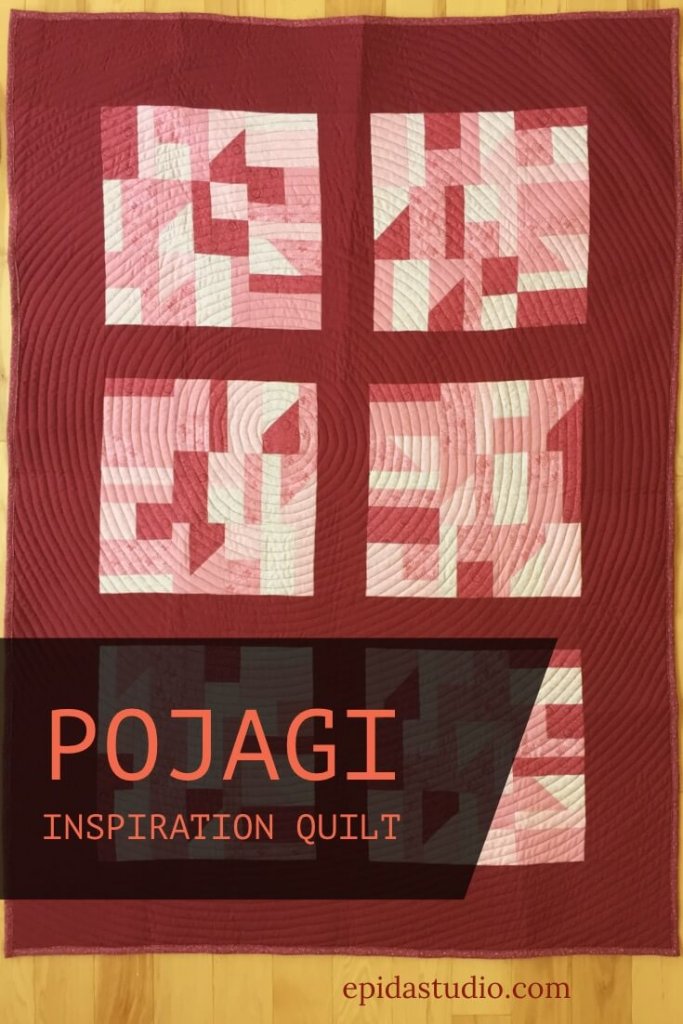 This is another variation of the Pojagi Inspiration quilt. With different fabric choices, it is almost unrecognizable because it looks so different from the original.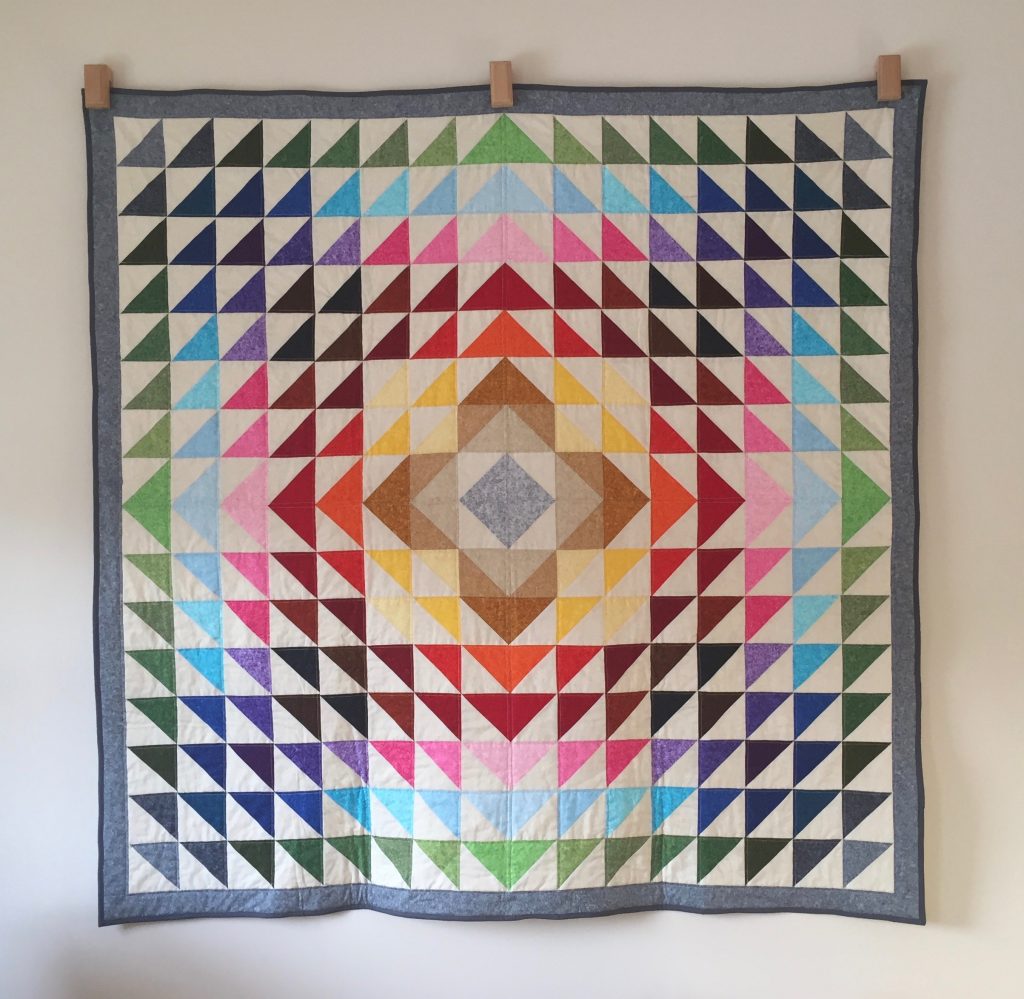 This quilt is called Rolling Meadows.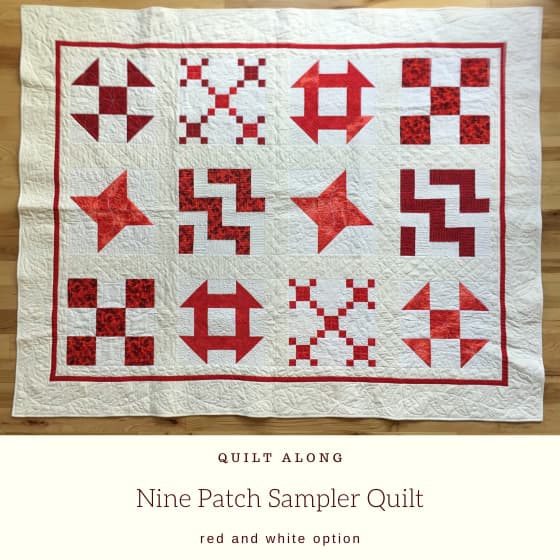 This quilt was made as a colour option of the Nine Patch Sampler Quilt Along. I used different red fabrics, so it is a bit…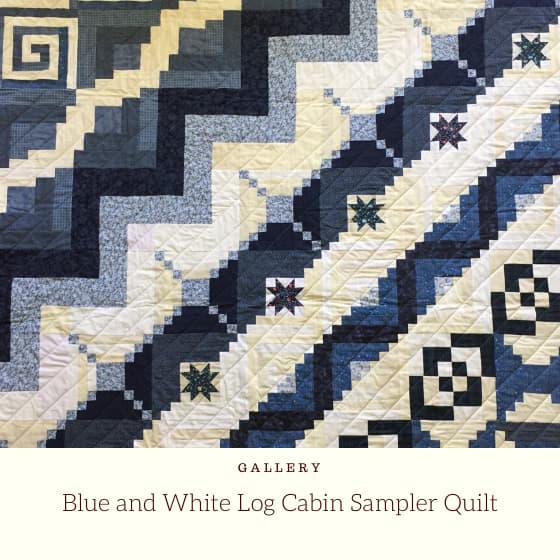 I love blue and white quilts. I can't decide if I like them better than red and white quilts or not, but they are both…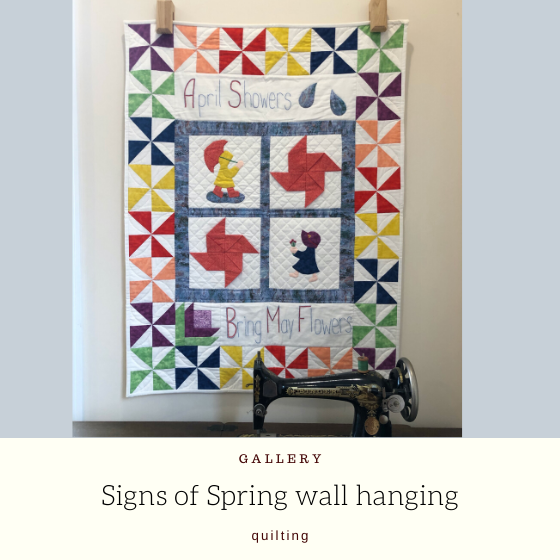 This bright wallhanging was made for a guild competition. The theme for the competition was "spring has sprung". I decide to go the traditional route.…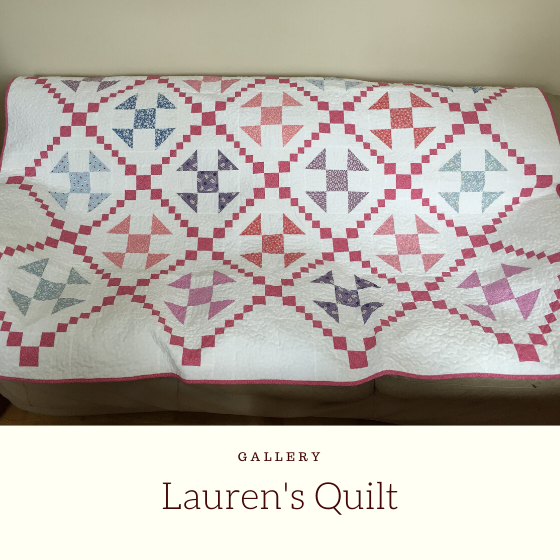 This quilt was made in cooperation with my mother in law. She wanted a quilt for her granddaughter (my niece), but was unable to sew…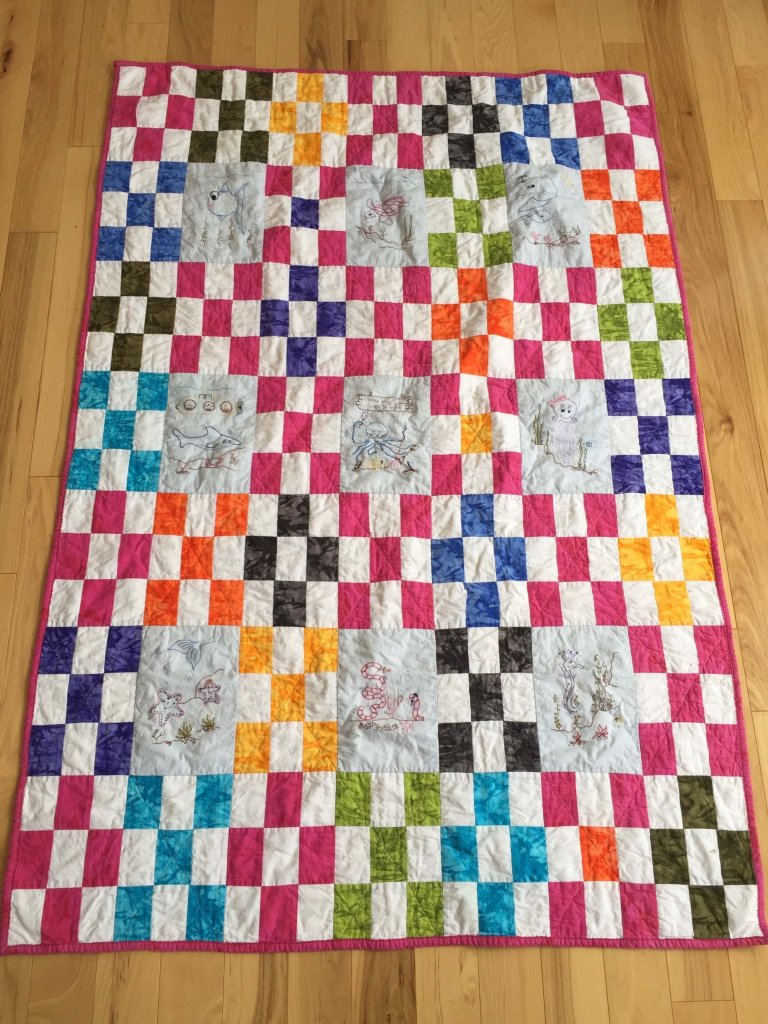 This fun quilt is made with hand-embroidered blocks featuring adorable sea creatures. These embroidery designs were a block of the month from Willowberry Designs in…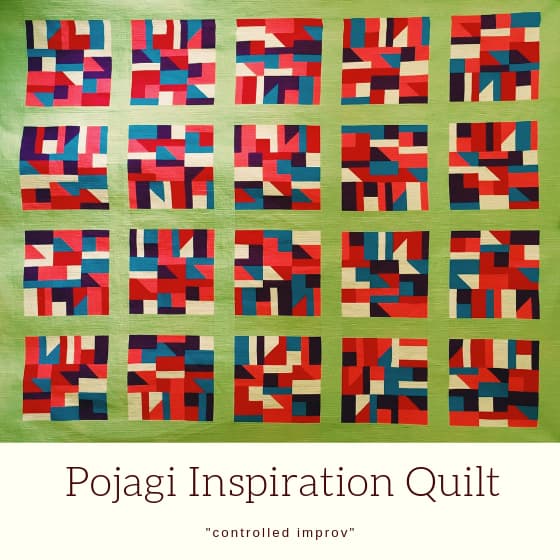 This quilt pattern is inspired by traditional pojagi (Korean patchwork), but the bold colours and randomly placed shapes also give the feel of a modern…
This is the story of my 2020 Temperature Quilt.