I love blue and white quilts. I can't decide if I like them better than red and white quilts or not, but they are both beautiful.
This quilt was made to try out the Log Cabin Sampler in a different colour way. I think it was a great success.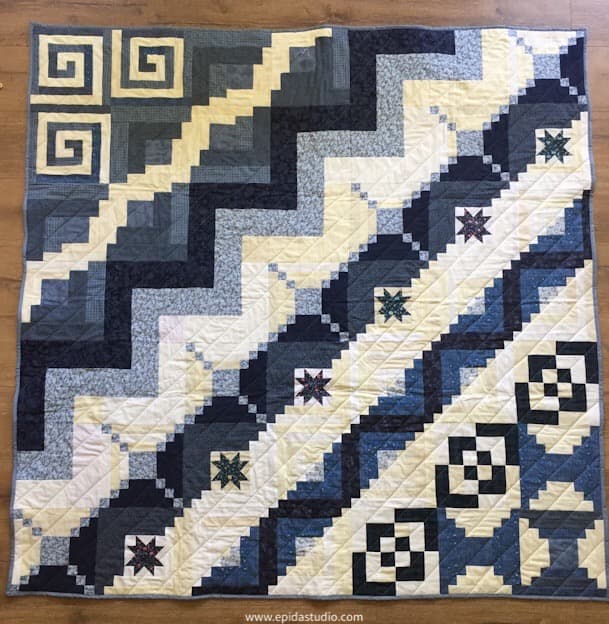 The design doesn't look like the usual sampler quilt. The blocks are laid out diagonally so it has an overall design.
Some of the blocks aren't obviously log cabin variations. Greek Key doesn't seem like a log cabin, but it does have a centre square and other pieces going around it.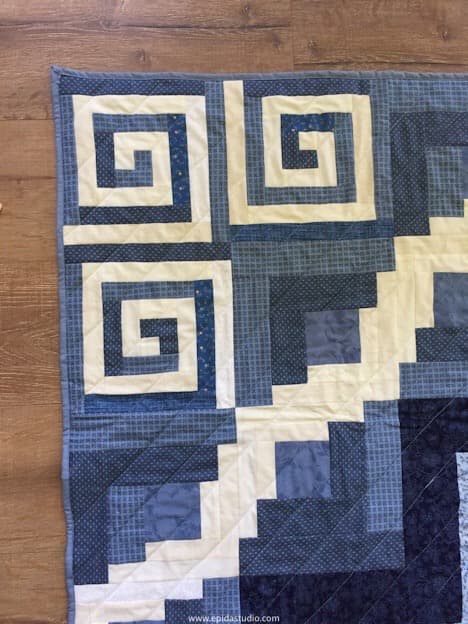 It includes traditional log cabin blocks as well as offset log cabin and partial log cabin.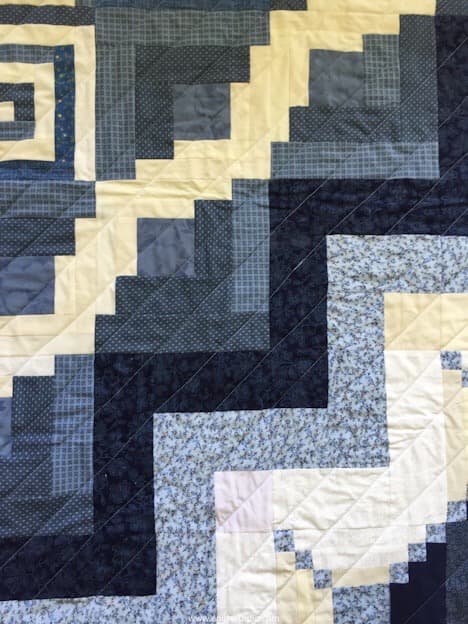 Bento box and courthouse steps are also fun variations of the log cabin block.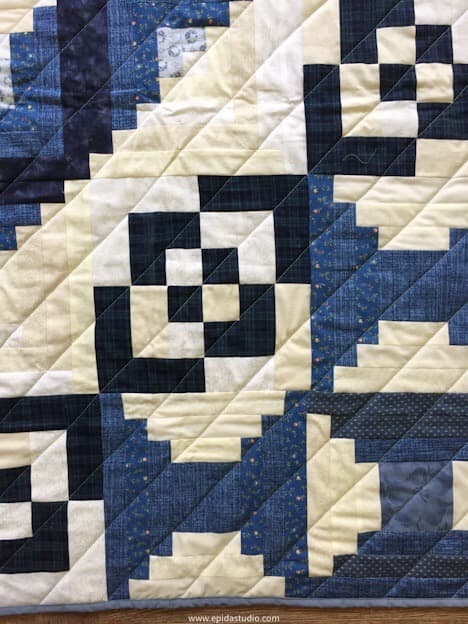 I gave this quilt to a teacher that ended up teaching all four of my kids. We all loved her.
The Dreams Come True quilt pattern is an expanded version of this design. It includes a great border option as well.
---
---