Blue and white quilts are classic, and this sampler quilt shows why.
There are only three fabrics used in this example of the Twinkle Sampler Quilt pattern. The dark blue is a solid and the light blue is mottled. The background fabric is cream with a subtle white design.
The layout on point gives the impression of stars floating because it gives so much space between them.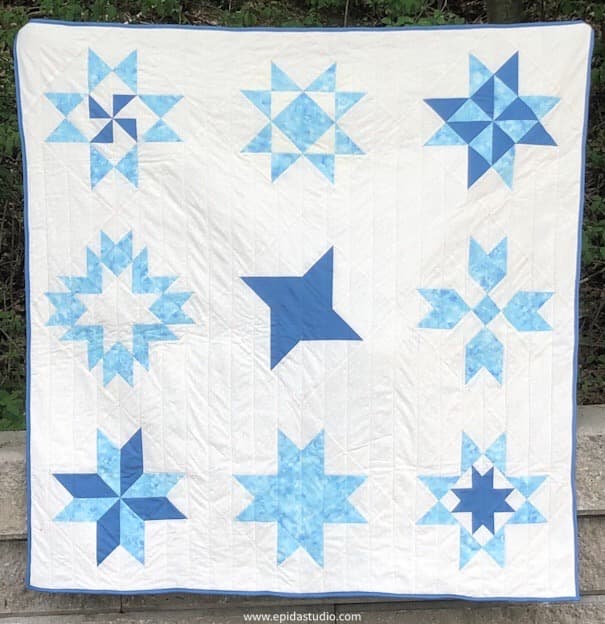 The plain blocks that alternate with the star blocks would lend themselves to elaborate free motion quilting, but I did not have that much time to put into it. I decided to go with straight vertical line stitched with a walking foot.
I briefly considered quilting with diagonal lines so they would mirror the on-point layout, but decided against it. I think the quilting worked out well, and I'm happy with it.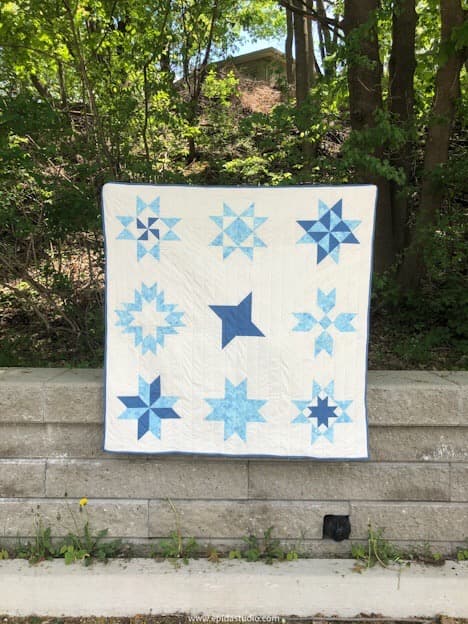 This pattern works well with three fabrics. The two feature fabrics could be different shades of the same colour or two different colours all together. Either way would look nice.
[mailerlite_form form_id=4]
---
---