The fabric for this quilt had a long and interesting journey. I purchased it at a fabric store in January 2009, intending to make summer dresses for my two daughters. I didn't realize what was coming up.
Shortly after that, my husband accepted a job contract that involved moving our family to South Korea. I included the fabric in the things I packed and took it along, still intending to make summer dresses.
When we arrived, I realized that I forgot to pack the dress patterns. This was in the very early days of digital download patterns. I could find options for my baby daughter, but not my older daughter. So the fabric sat and I did nothing with it.
In January 2011, I decided that was the year I would make a quilt for each of my children. We were still living in Korea, but would be returning to Canada that year. I knew I could start piecing the tops and finish them in Canada on my better sewing machine.
So I dug out this fabric, which had been sitting for two years waiting for a project. I decided on a Bento Box pattern and cut all the strips.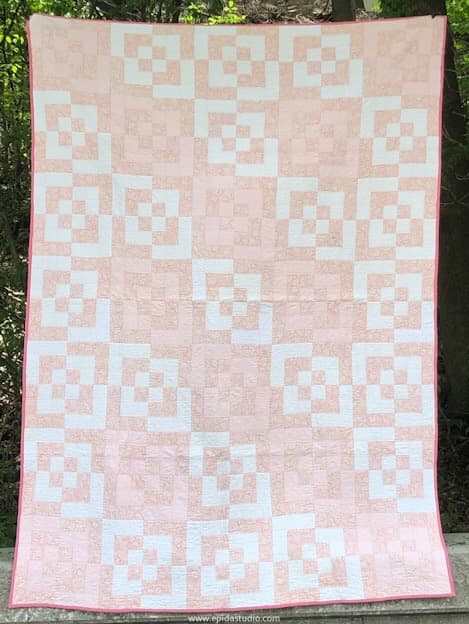 Right when I was ready to start piecing them together, my Korean sewing machine died. 🙁 We only had a couple of months left to live there, so it wasn't worth taking to get fixed.
So I packed up all the cut strips of fabric and brought them back to Canada.
Once in Canada, I was able to finish the quilt for my older daughter. The blocks are 12″, and the quilt is 60″ x 84″.
I quilted it with walking-foot quilting stitching straight lines. Some are on the seams, and some are beside the seams. I call the method of stitching on either side of the seam "window pane" quilting because it reminds me of a window grid.
It is all soft and crinkly now after years of use and washing.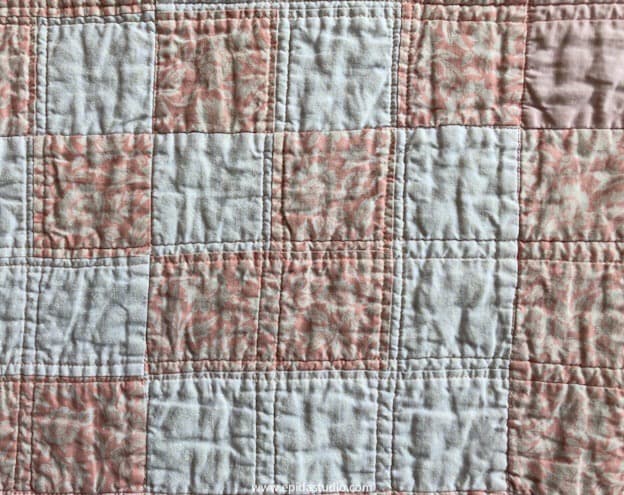 The back is a mottled flannel. When I was looking for backing fabric, it didn't look like it would match, but when I held them together they worked. The same colour is used for the binding.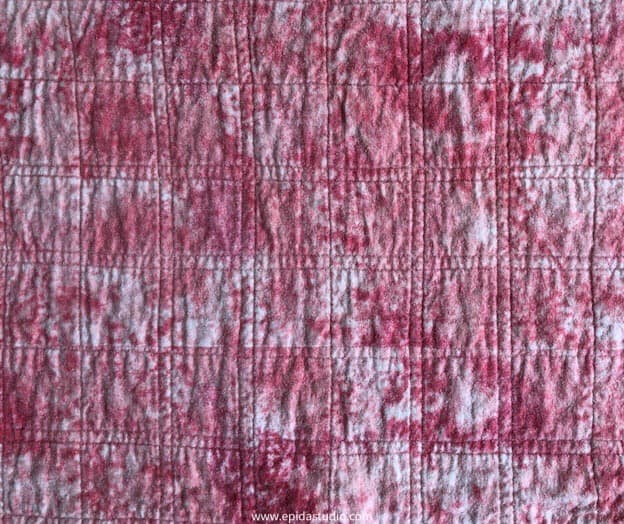 In the end, my daughter has gotten more use out of this quilt than she ever would have from a summer dress. This quilt matches her personality – quiet and unobtrusive.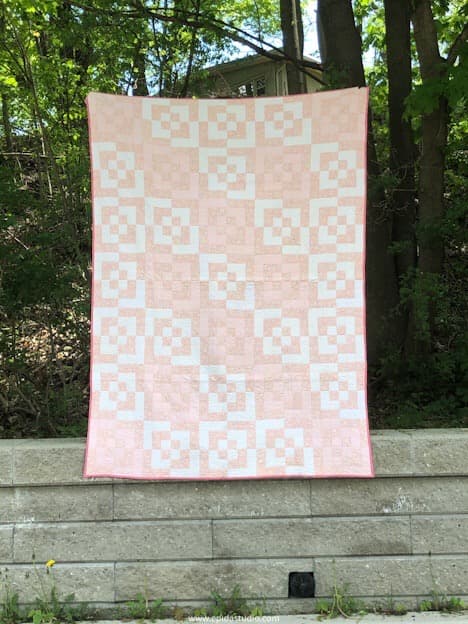 [mailerlite_form form_id=4]
---
---