This rail fence quilt was made up of two different blocks, each with the same floral fabric and two different colour solids. The layout results in three different zig zag lines going down the quilt – floral, pink and blue. To quilt, I just used the sewing machine foot as a guide and followed the zig zag line across the quilt. I changed thread colour, and did the floral and pink stripes with pink thread, and the blue stripes and borders with blue.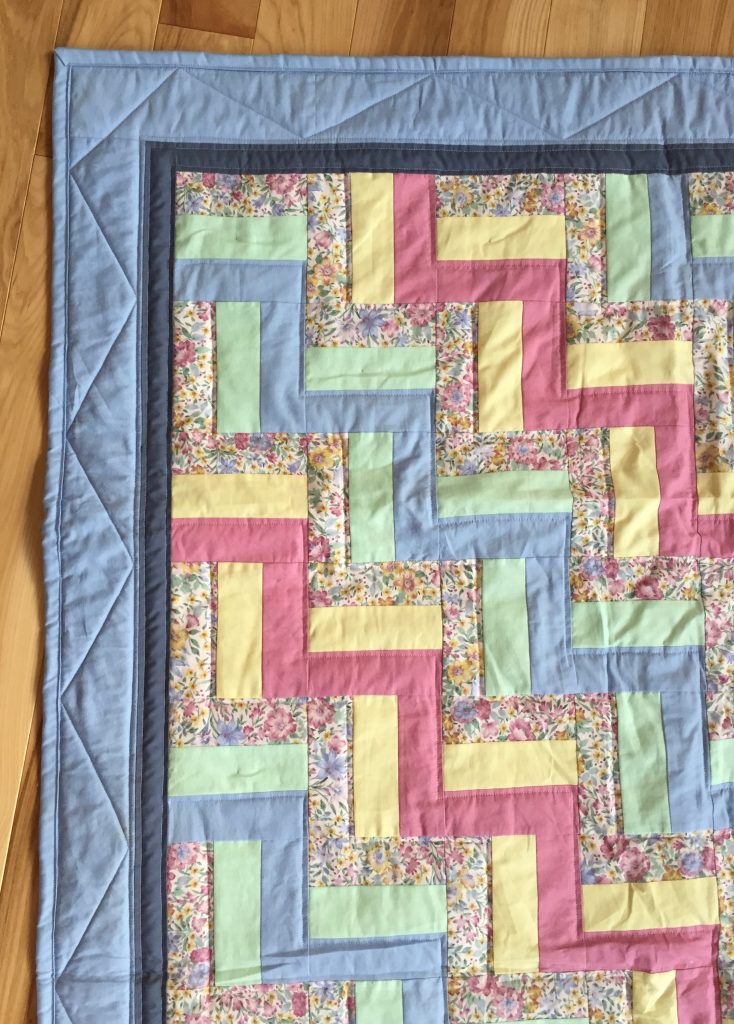 For the border, I just did a simple zig zag, matching it to the size of the blocks. The binding matched the outer border.
This was an old UFO, and it feels great to have it finished. Simple and finished is better than big plans sitting in the closet for years on end!
---
---