Way back in the late 90's, before I even had any kids, quilter Bethany Reynolds developed a piecing technique she called Stack-n-Whack. This technique involves matching prints before cutting so you cut identical pieces. The result when you join them is a kaleidoscope effect.
The technique intrigued me, and I loved to see the surprise designs that showed up. Each block was different, and you couldn't tell what they would look like from the starting print.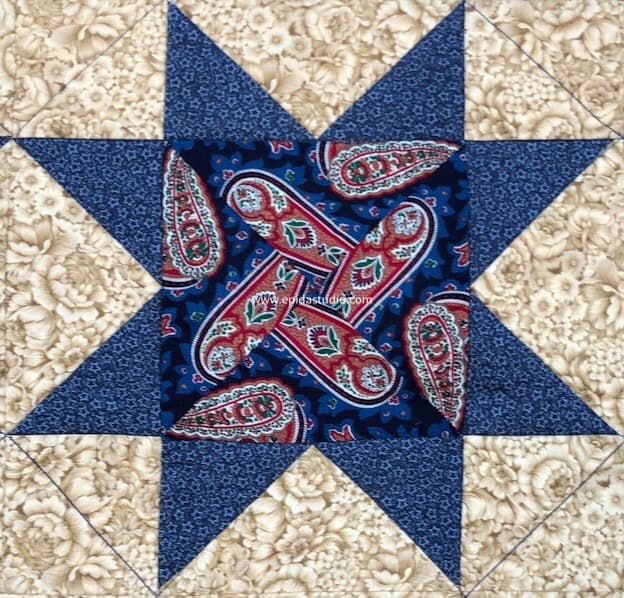 I made these blocks in the early 2000's to try out the technique using a blue and red paisley print.
The centres of the sawtooth stars are made by cutting quarter square triangles and piecing the identical ones together.
The blocks are 12″, so the centres are 6″ squares. This makes them large enough that the piecing is relatively easy but small enough that you can see the designs.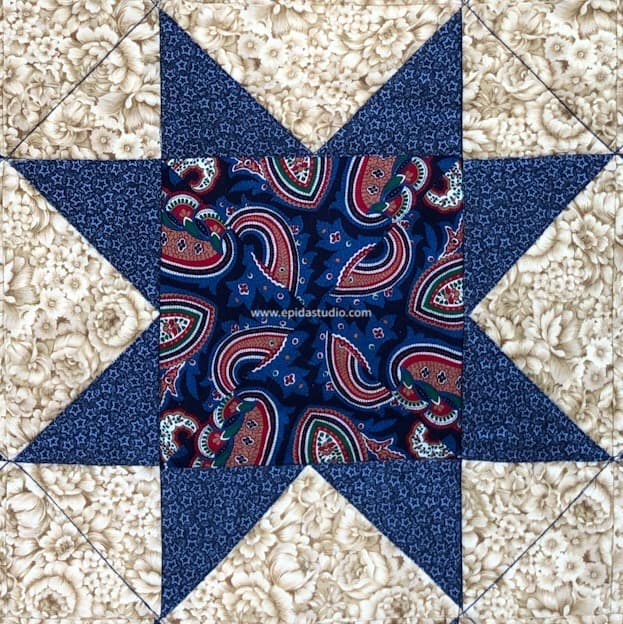 This is an easier version of the stack-n-whack technique. Many patterns involve cutting six or eight identical pieces .
The same technique is used for One Block Wonder quilts.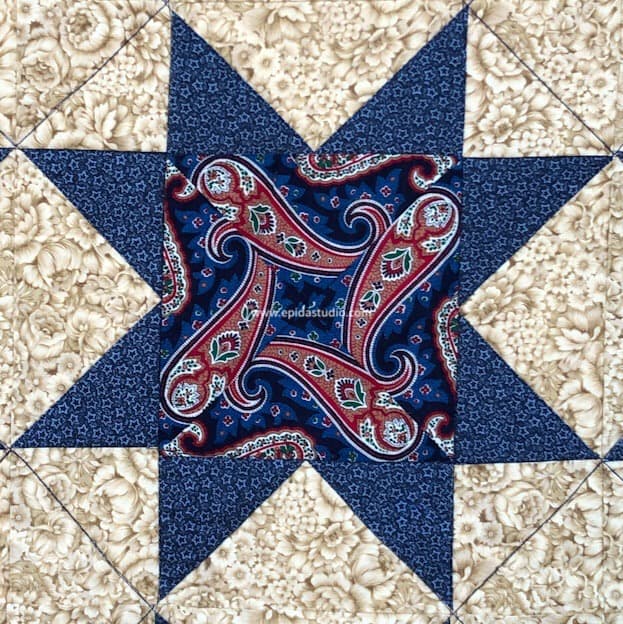 It took a few more years for those blocks to finally become a quilt, but I did eventually get around to it.
This quilt was originally on the bed of one of my boys, but it has moved around since then. No one has specifically claimed it as their own.
Usually it is in our rec room as a couch quilt. It is 46″ x 58″, so it's just the right size for that. It is backed with flannel to make it extra cuddly.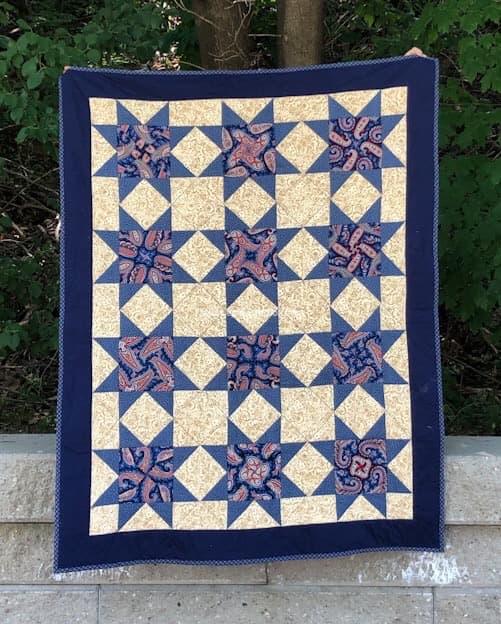 The layout is very simple – twelve blocks with no sashing. Just the blocks and a 5″ border.
The quilting is also simple. I did outline quilting with a walking foot. Vertical and horizontal lines go along the edges of the centre squares.
Then I quilted zig zag lines that went back and forth between the blocks outlining the points of the stars. These lines left diamond echoes in the squares where the block corners meet.
I still enjoy this quilt and the magic of the matching technique.
---
---