Welcome! My name is Elizabeth DeCroos and I love to make beautiful things with quilting, pojagi, embroidery and sewing in my studio.
I live in Ontario, Canada with my husband and four great kids and work from my home studio.
My philosophy is that everyone can add joy to their lives by making ordinary things beautiful.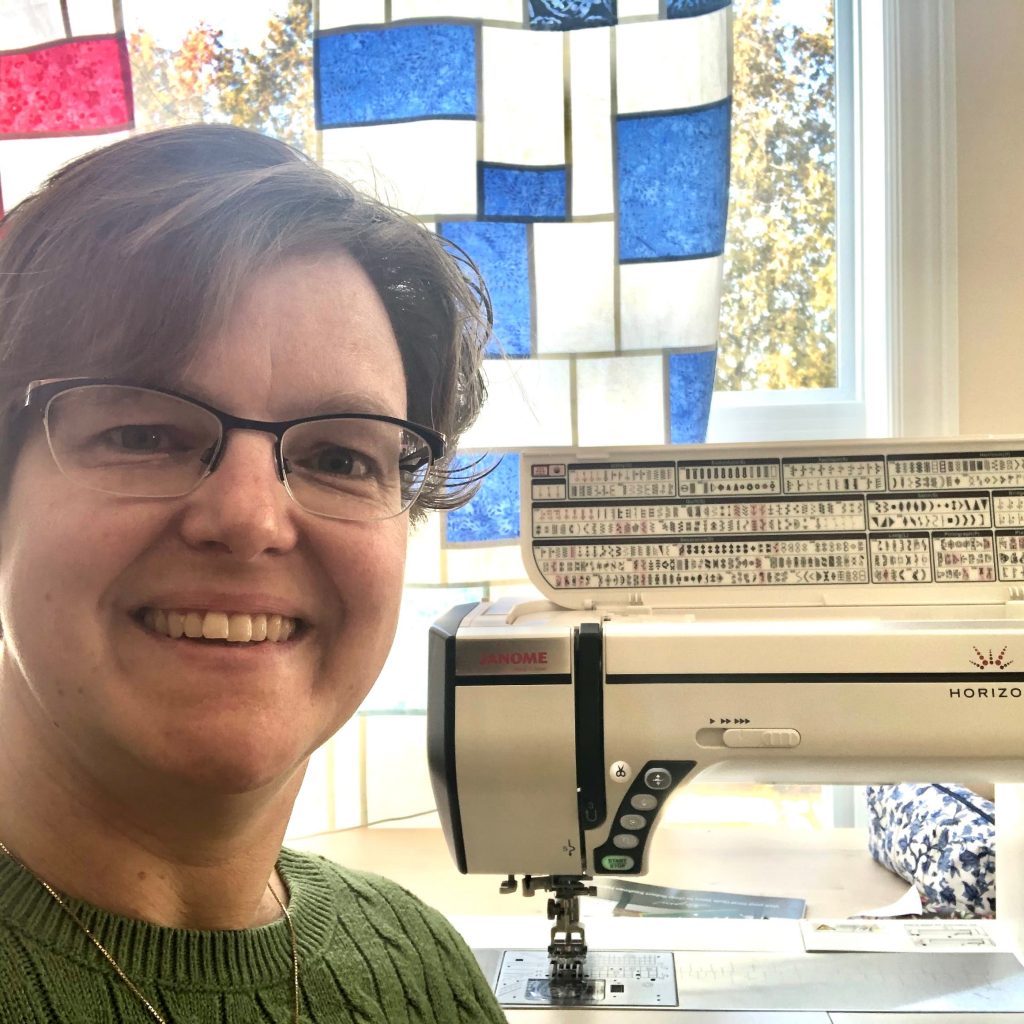 Learn more with courses and workshops
Online courses and live workshops are fun ways to try new things.
---
Need a Speaker for your group?
I love to speak to groups and teach workshops. Get more details HERE and contact me to check my availability.
---
Publications
My projects have been featured in these magazines.
---
Frequently Asked Questions
What does Epida mean?

The word "Epida" (pronounced EE-pid-ah) sounds like the Korean word for beautiful, so it's my acknowledgement to Korean culture and design that inspires many of my designs.
What is pojagi?

Pojagi is the ancient Korean textile art of making wrapping cloths. Some were custom made with special cloth and others were pieced together with scraps left over from sewing clothes. Today these techniques are used to make many different things.

CLICK HERE for more information.
Are you Korean?

No, I am not Korean and I have no Korean heritage.

In 2009, my husband was offered a job in Korea, so we packed up four small kids and moved there for two years. It was a wonderful experience and we love the country.
There are so many things here. Where do I start?

Start by thinking about what you are most interested in making. Click the categories above to go to the pages. Maybe check out some inspiration and then choose a tutorial to try out.

Be sure to sign up for my newsletter so I can let you know when there are new things to see.