When you want a quick quilting project, an Easy Squares quilt is a great choice. It's easy to make, and is great for showing off feature fabrics.
This quilt is for a special little girl, and the theme for her room is pink unicorns.
I saw this fabric in my local quilt shop, and it was a perfect choice.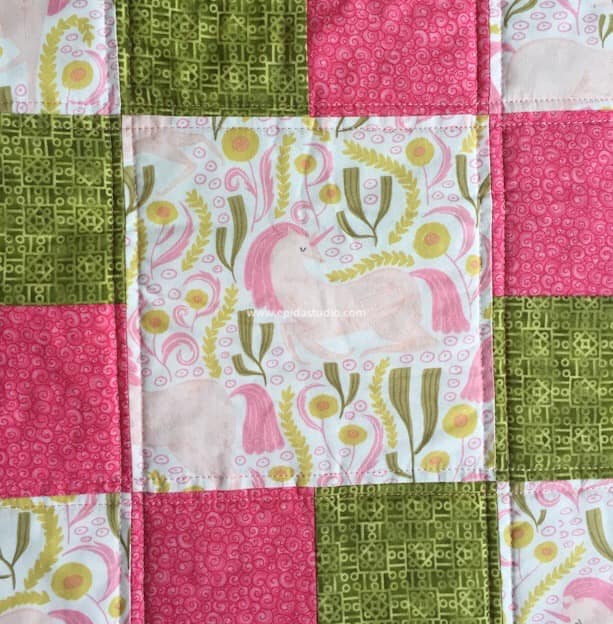 The pink and green fabric were from my stash and they matched perfectly.
Because I wanted to feature the print fabric and not cut it too small, I made the large squares 8″. If these squares were smaller, the unicorns would have been chopped up too much.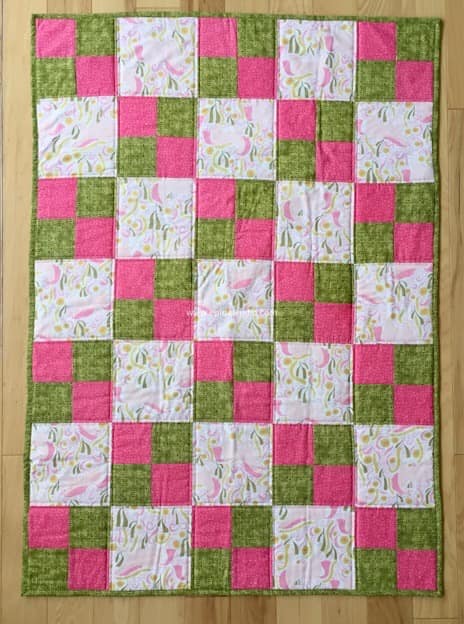 That made the smaller squares 4″. I made four-patch units with the green and pink fabric.
It finished at 40″ x 56″, so it's a big baby quilt size. It's still small enough for the floor or dragging around, but it's large enough to cuddle under on a couch or bed.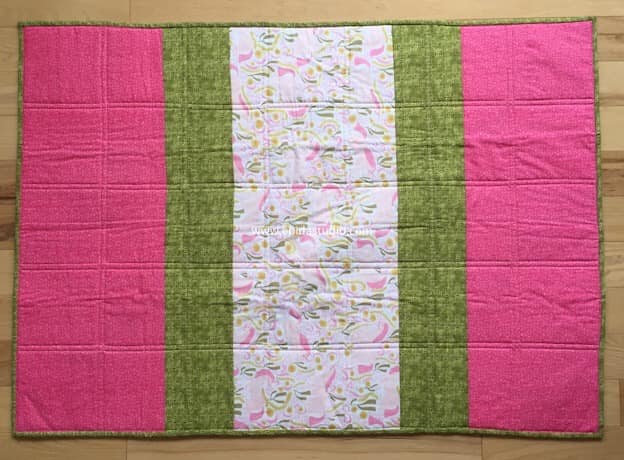 There was enough fabric left over to make the back. Because it is 40″ wide, I could use width of fabric strips to piece it.
I decided to break the green and pink into two pieces for interest.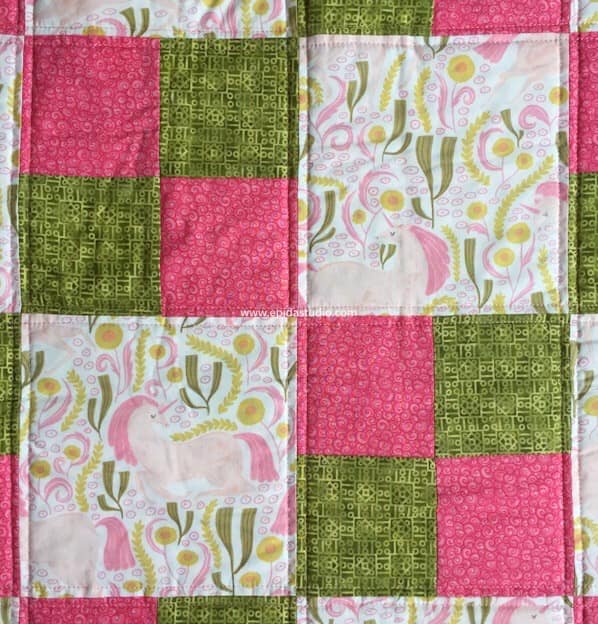 I went with super simple quilting, like I normally do with baby quilts.
The walking-foot quilting goes a foot width away from the main seams on both sides. I call this windowpane quilting.
This quilting design is quick and easy as well as being durable for the wear and tear of a child quilt.
I love the colours and how it turned out and hope she'll enjoy it for many years.
---
---