This bright wallhanging was made for a guild competition. The theme for the competition was "spring has sprung". I decide to go the traditional route. I called this piece "Signs of Spring".
I included many different techniques in this piece.
The bright pinwheel border is machine-pieced pinwheels. I love pinwheels and I think they make an effective border in this piece.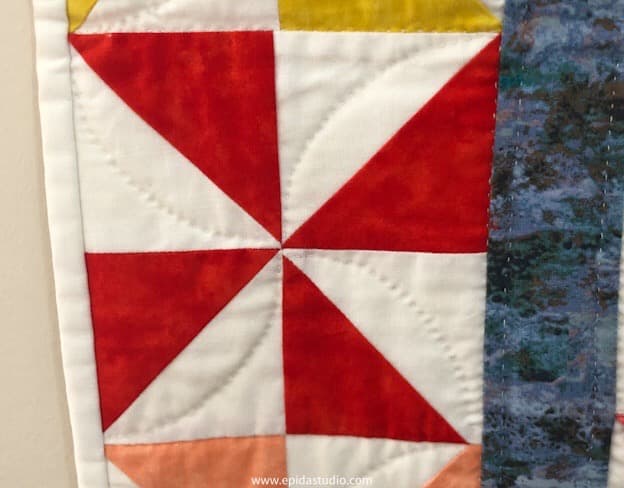 The Sunbonnet Sue blocks are done with needle-turn applique. The appliqué is embellished with hand embroidery.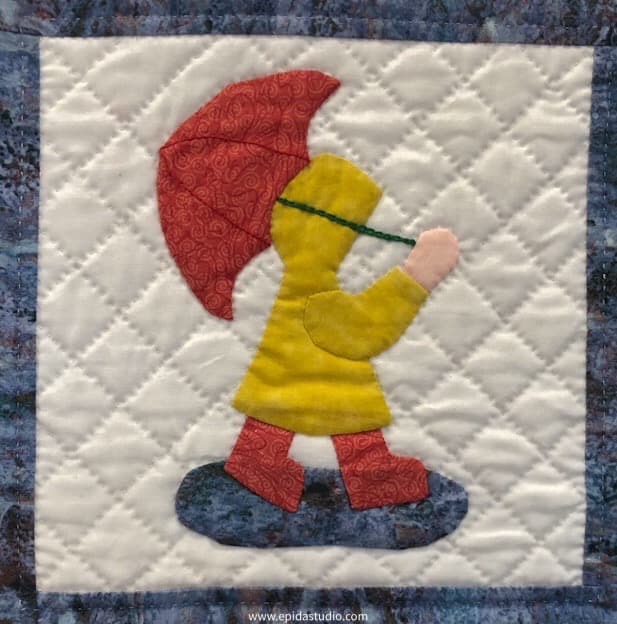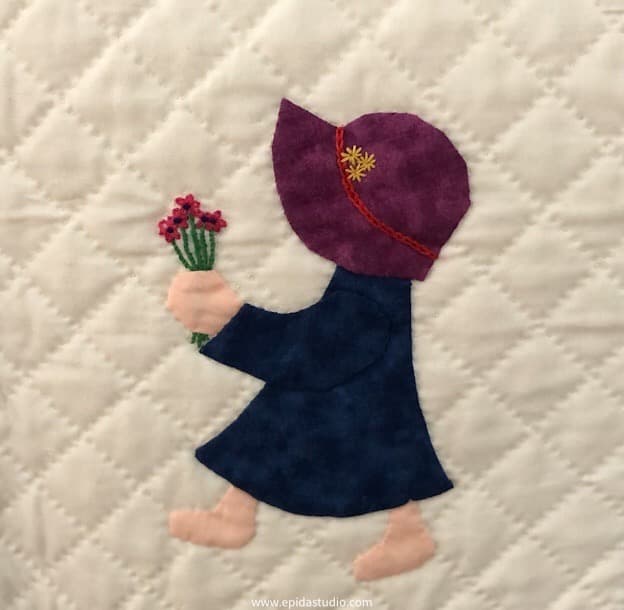 The top strip "April Showers" is also hand embroidered and the raindrops are hand appliquéd.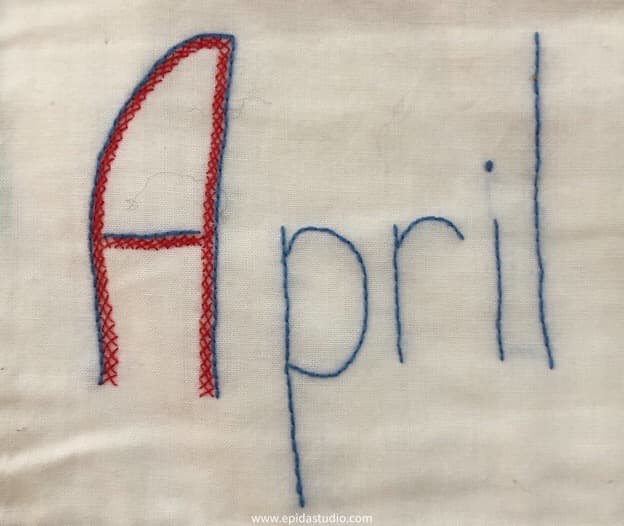 The bottom flower is paper pieced.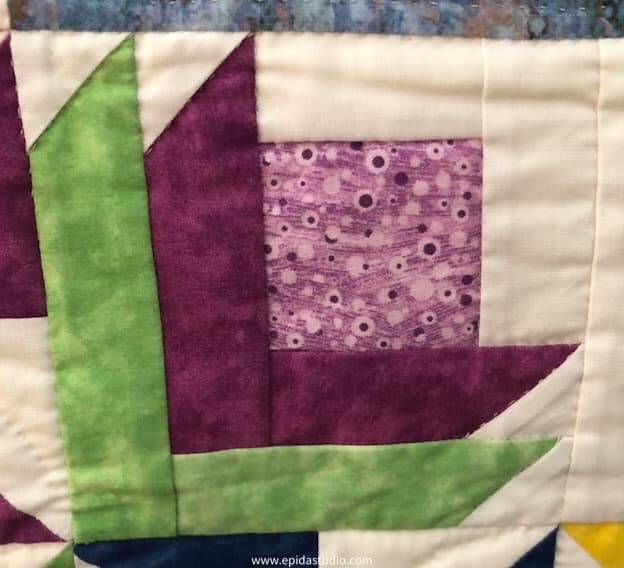 The orange pinwheels in the middle of the hanging are made with dimensional piecing.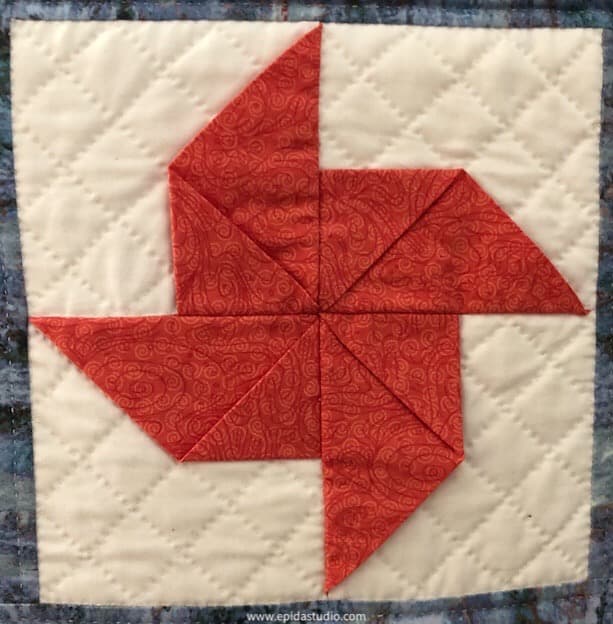 It is hand quilted. I love the quilting around the pinwheels and the crosshatching in the blocks.
Overall, I'm pleased with how it turned out and I enjoy hanging it every year.
Often when I get it out there is still snow on the ground but it always reminds me that there is hope for warmer weather.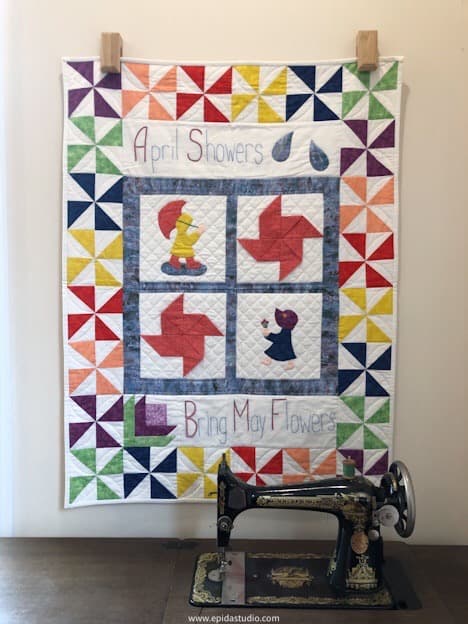 ---
---