When my Dr.Seuss-loving friend had a baby, I was trying to think of an appropriate quilt for the theme.  The wacky star quilt was the perfect choice.  Having different-sized stars floating randomly on the background adds to the playfulness.This quilt in primary colours has the same red background used in the quilt and the wacky star blocks.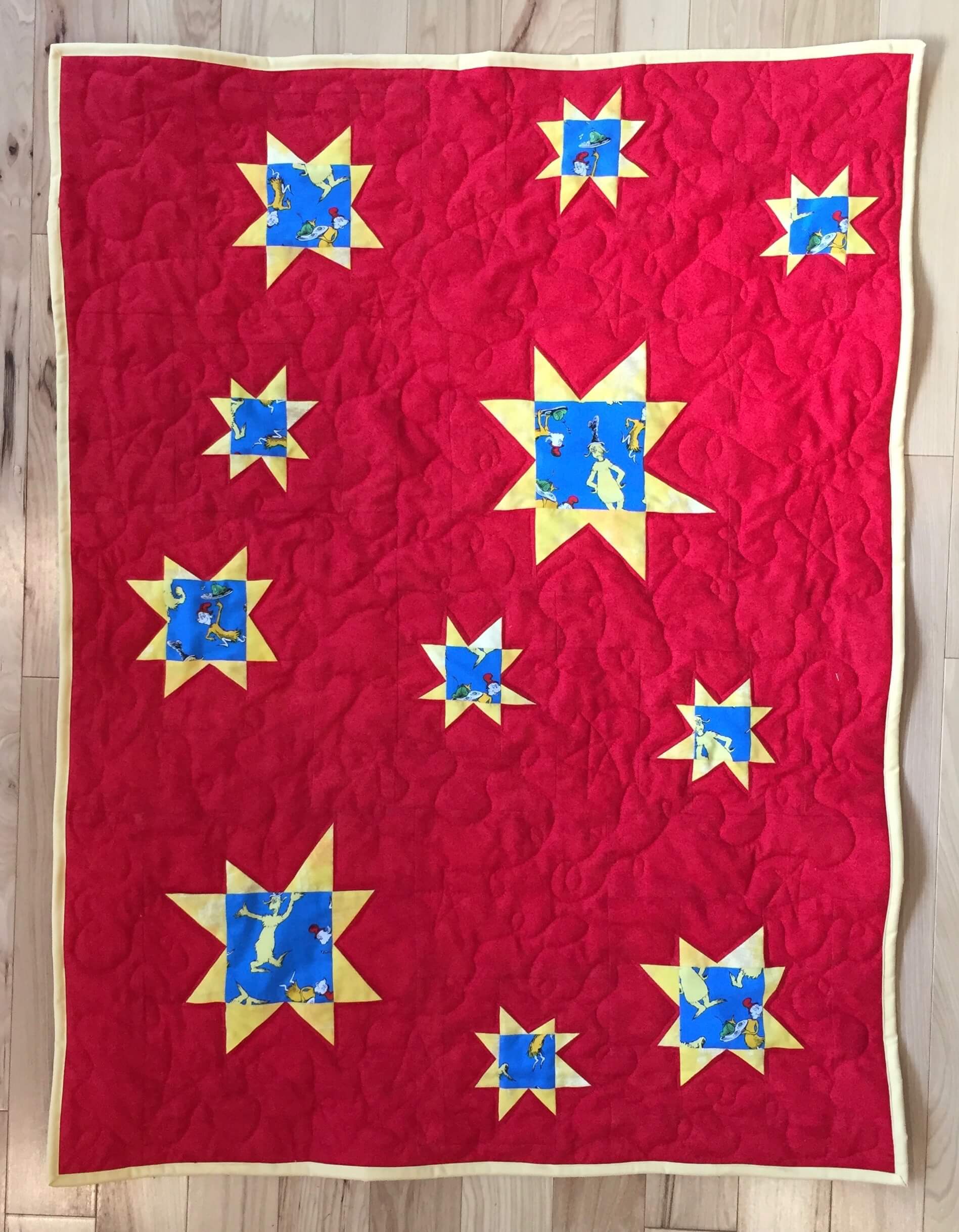 I didn't fussy cut the blue Dr. Seuss focus fabric, but most of the squares ended up with the face of a character.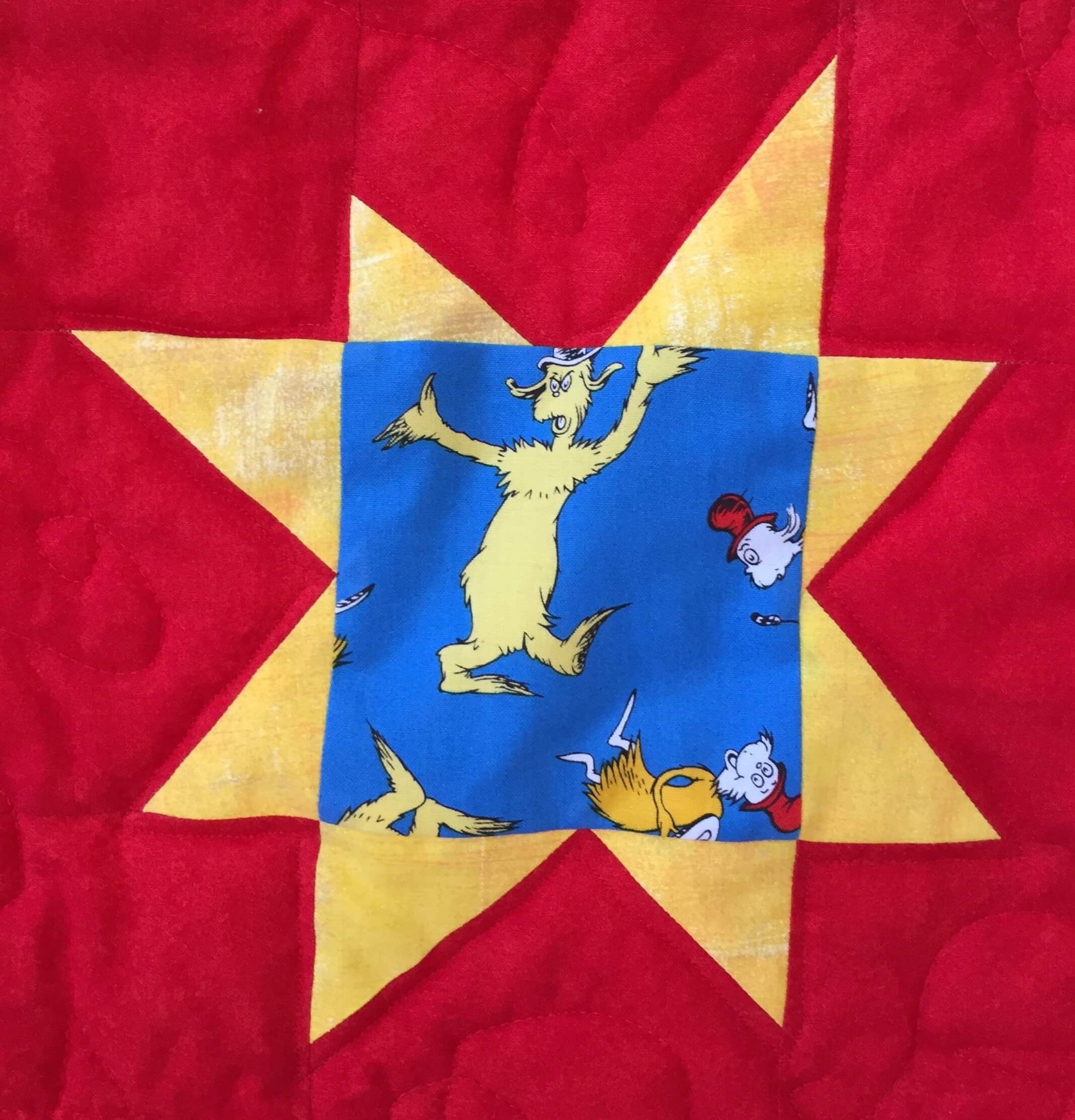 The stars are all different, and done with the same technique as the wacky star tutorial.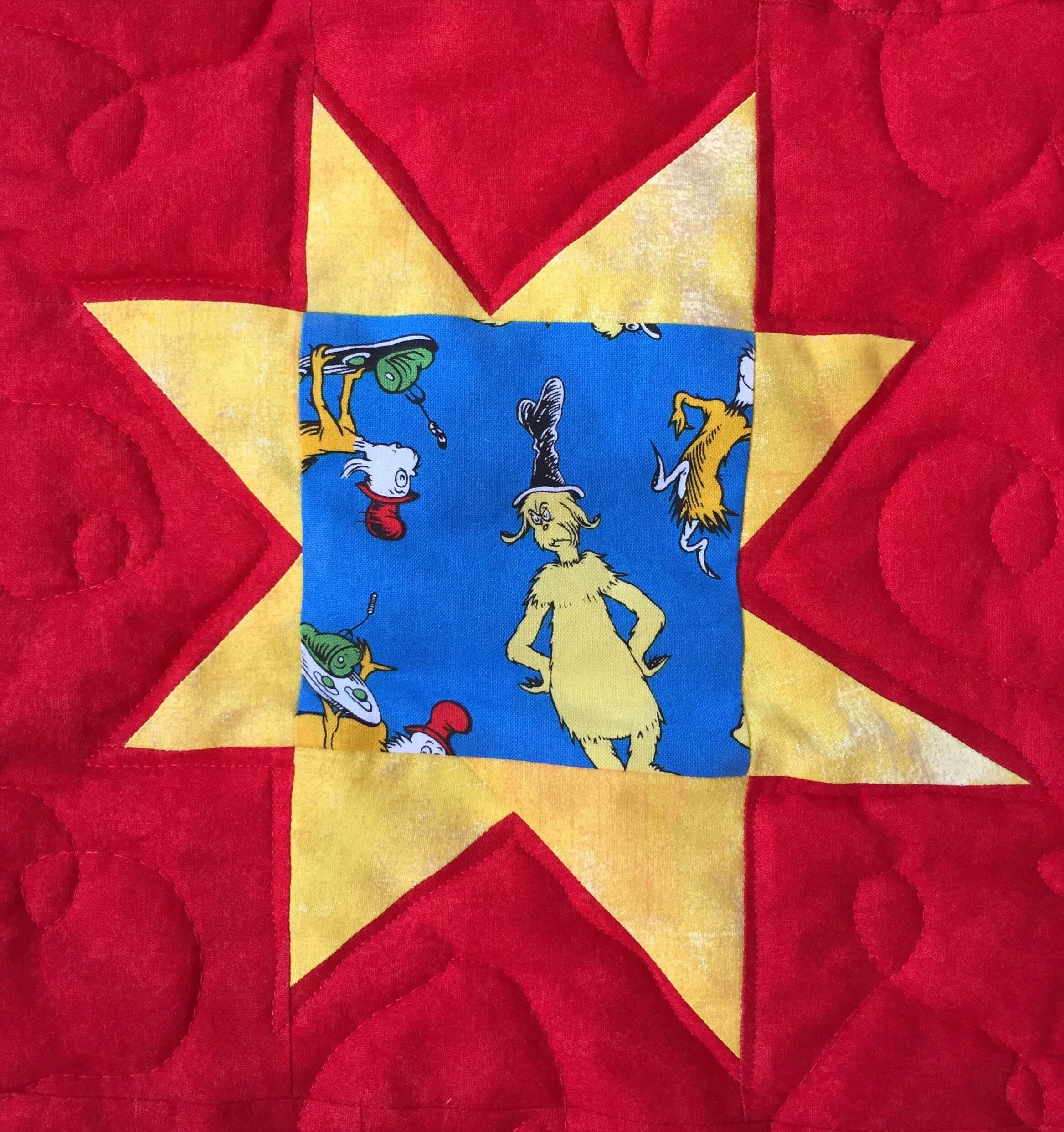 There is echo quilting around each star with a loopy swirl meander and random stars in the background.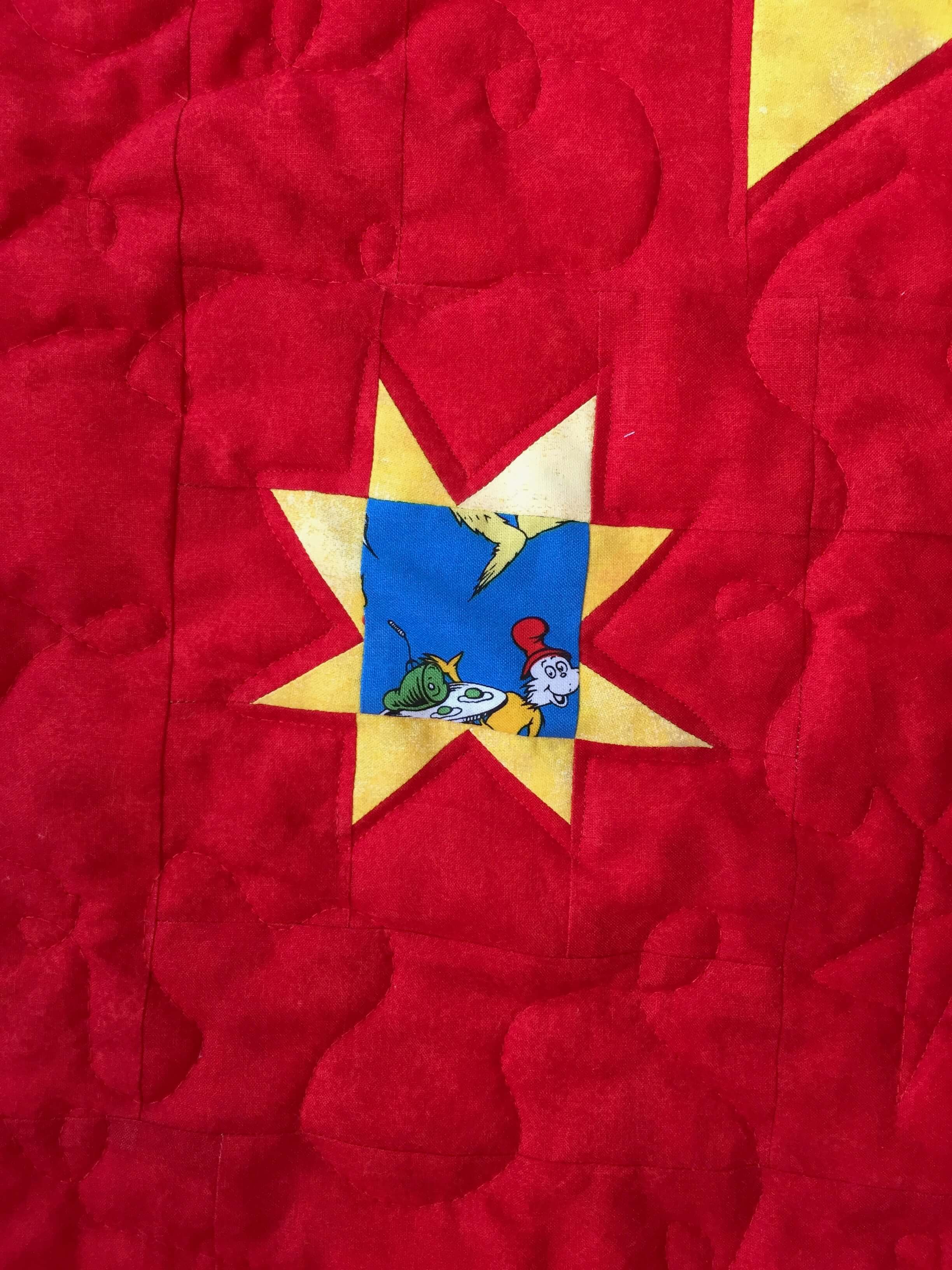 I liked the quilt so much that I made another one with purples and pinks.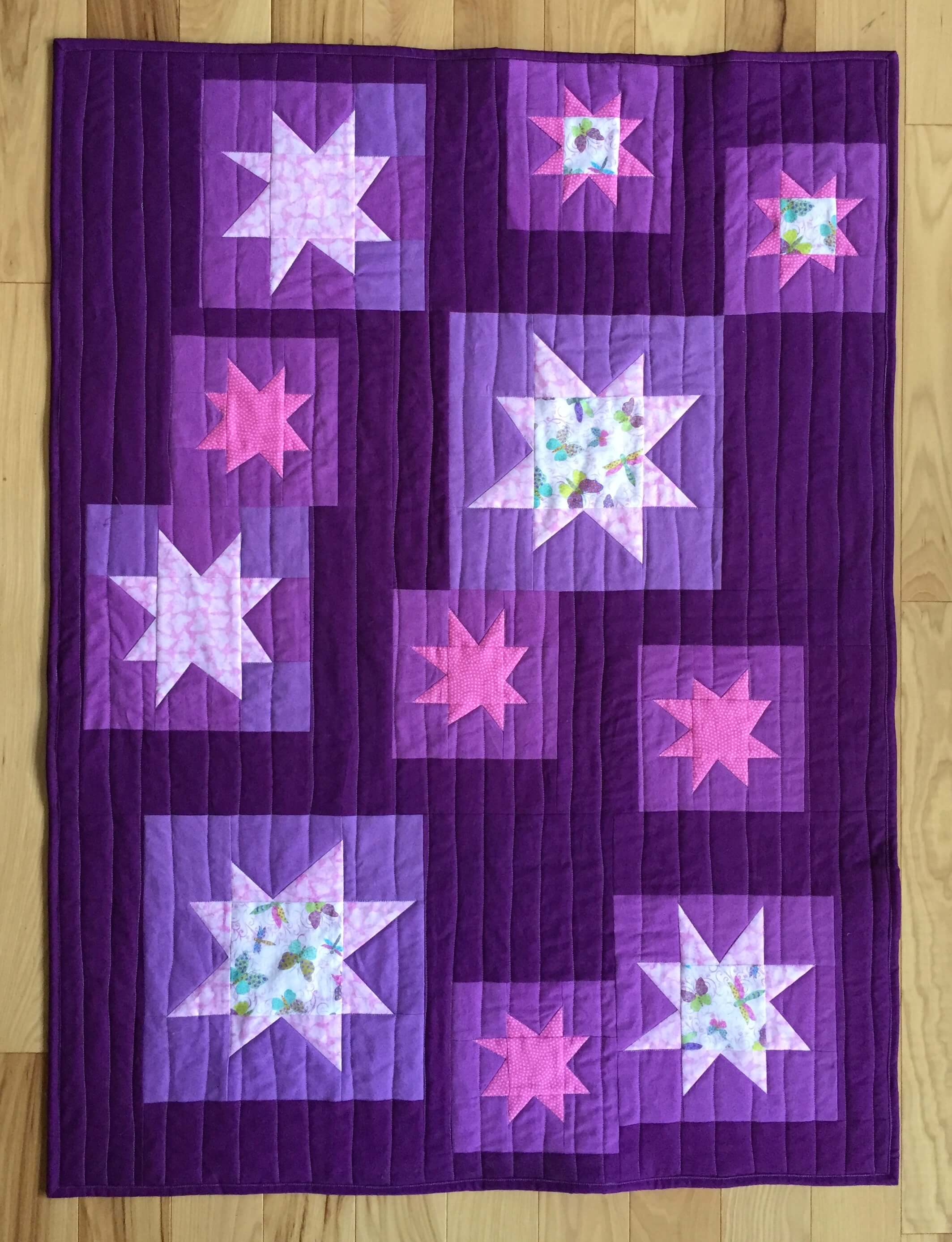 Since I only used fabrics from my stash, there are three different shades of purple fabric.  Some of the stars have a different focus fabric for the centre and some are all one fabric.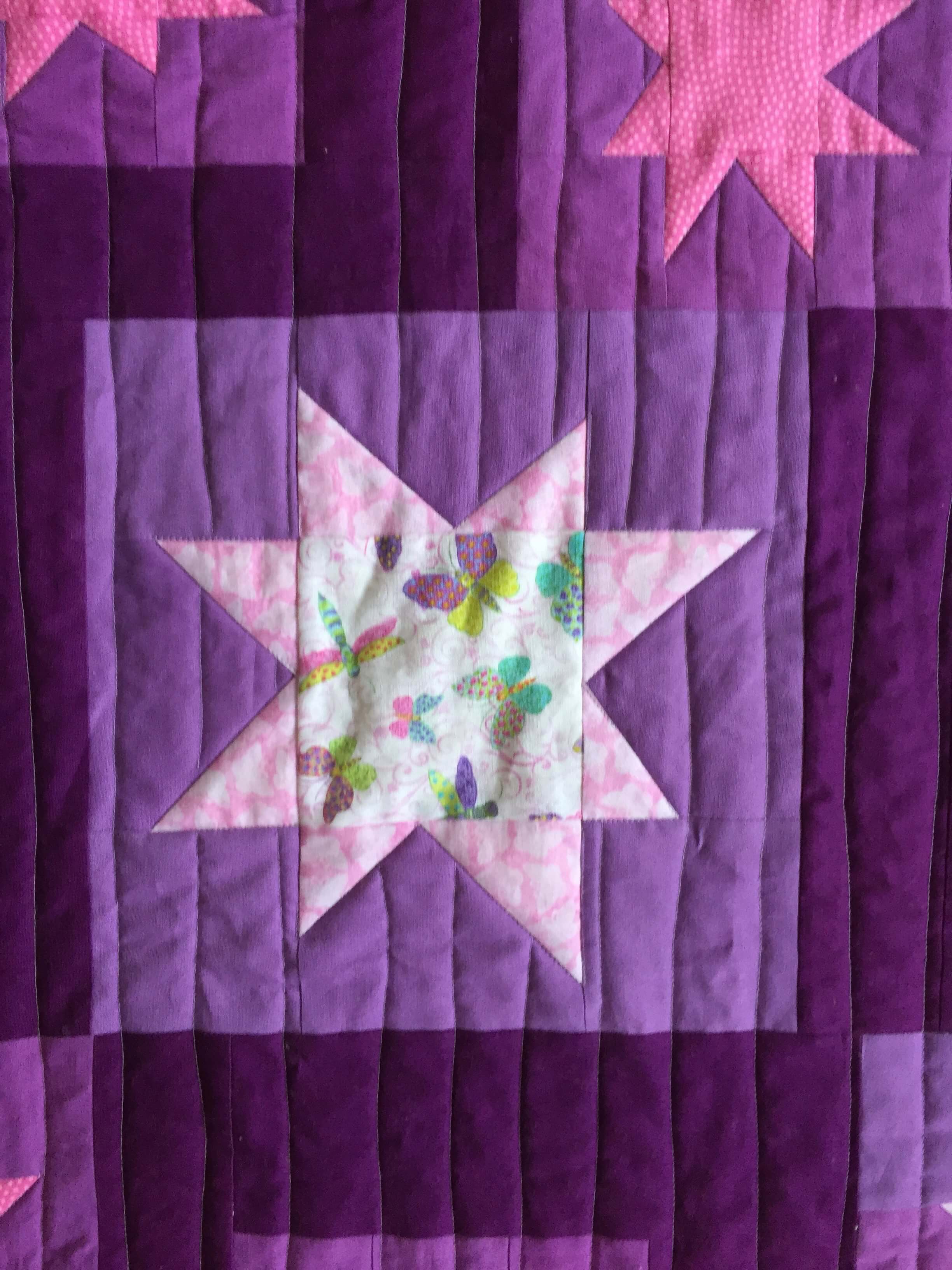 There is in-the-ditch quilting around the stars, and wavy vertical lines done with a walking foot – a kind of loose, wide matchstick quilting.
Get a free printable pattern for this quilt when you sign up for my newsletter.
---
---