I have always been interested in quilting.  As a young girl, I would check books out of the library to try to figure it out.  That was in the early 80's, so it was all cardboard templates and hand sewing.  My mom gave me scraps from garment sewing to try things.  In high school, I had a goal to someday make a bed-sized quilt (yes – one).  I've certainly accomplished that goal.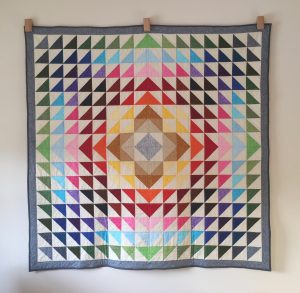 Today I not only make quilts, but design quilts and teach quilting.  You can see a gallery of my quilts HERE.
My style can probably be described as eclectic.  I bounce around between techniques and colour schemes.  I tend to like traditional quilts better, but I'm not against modern quilts.  I like bright colours and pastels, rainbow quilts or monochromatic, scrappy or planned.  I do hand quilting, walking foot quilting and free motion quilting.  I haven't tried ruler quilting, but that's because I don't have a compatible machine.  Just wait.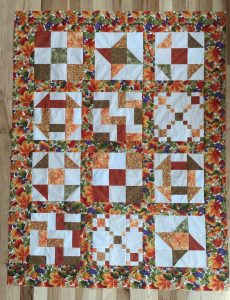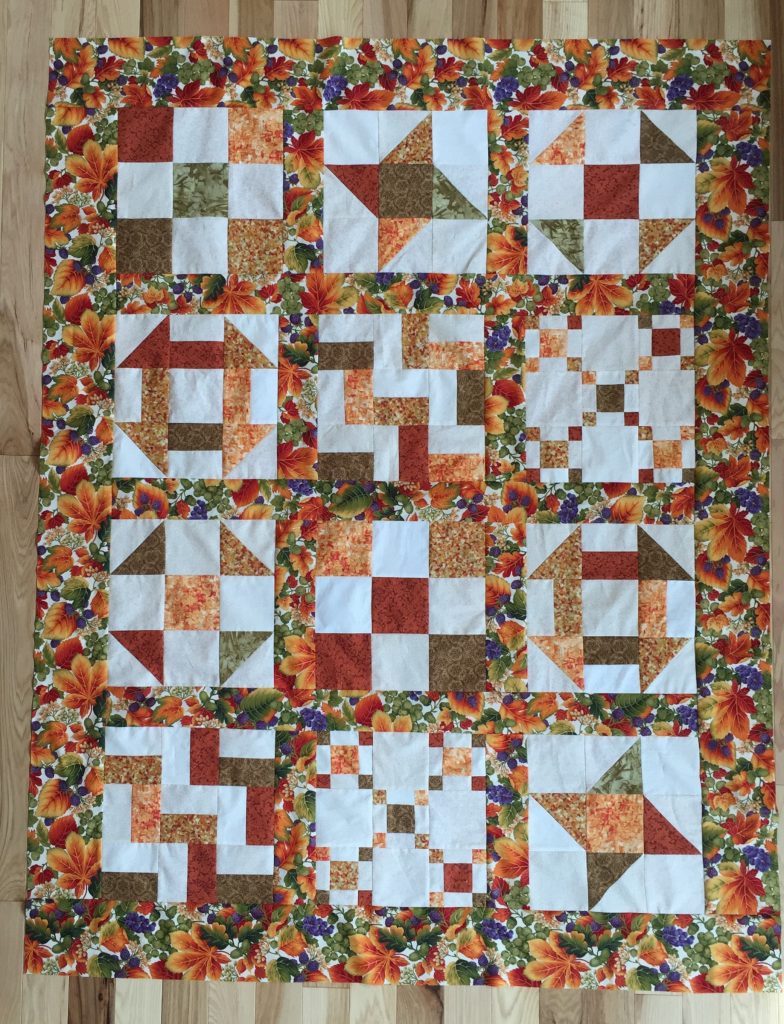 Getting Started
If you have never quilted, but you're interested in trying, the Nine Patch Sampler Quilt is a great place to start.  I have a series of articles to take you step by step through each block and then assemble the quilt.
If you want a bit more of a challenge, the Log Cabin Sampler Quilt has a bit more, but it is still achievable for a confident beginner.
You can check out tutorials for small quilt projects and special techniques HERE.
Happy Quilting!