This quilt is called Rolling Meadows.  It was a kit available on Craftsy.  I don't usually buy kits, but I loved this one as soon as I saw it.  It was made up of four sets of charm squares and white and grey yardage.  I hesitated for a while, but when it went on sale, I couldn't help myself.  I loved it through the whole process and still love it now that it's hanging on my living room wall.
The question of how to quilt it was fairly simple in this case.  I didn't want to detract from the colours – that is what makes this quilt.  Windowpane quilting helps to accent the half-square triangles without overpowering them.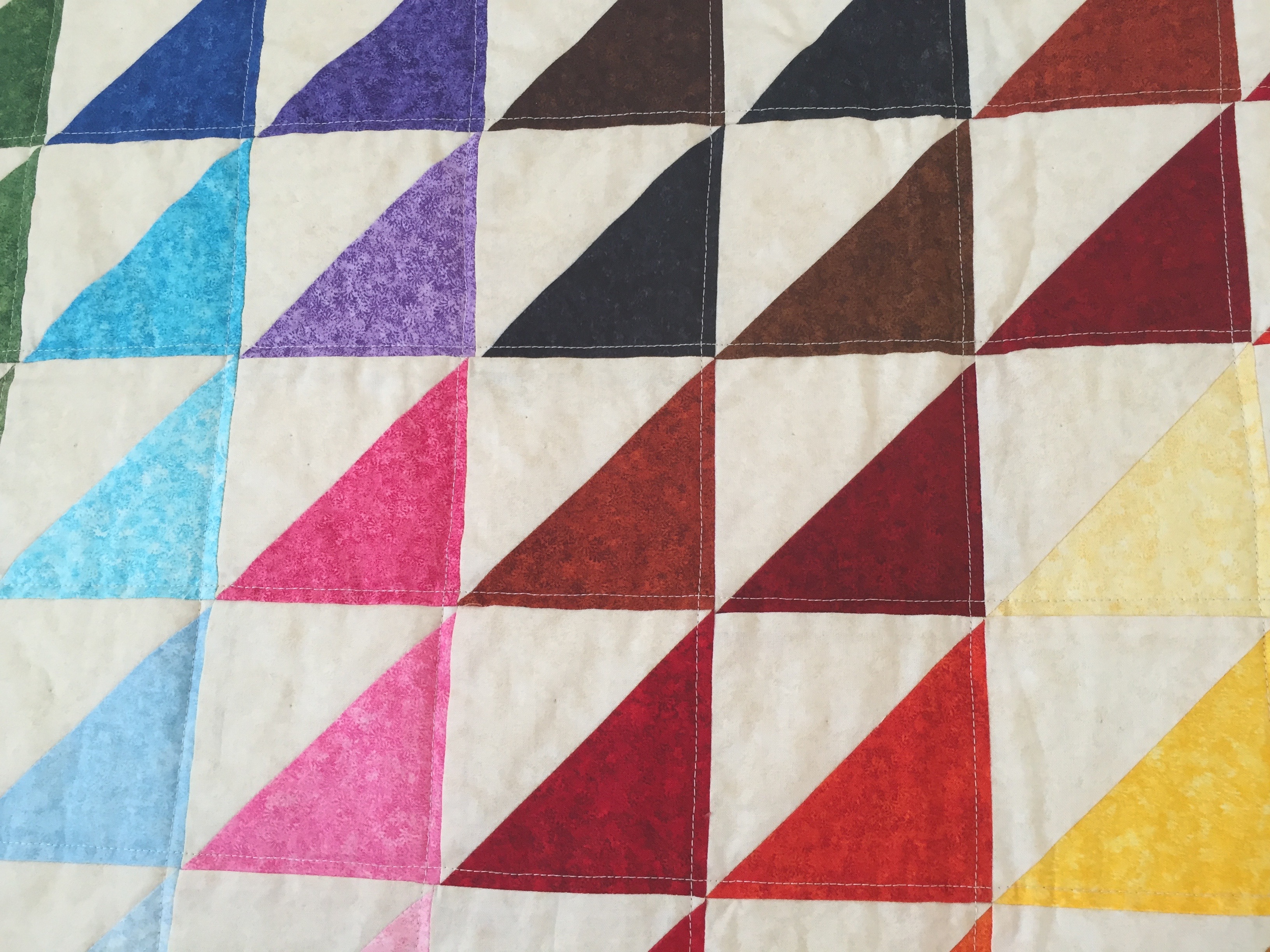 On quilts with simple designs like just squares or just half-square triangles, often simple is quilting is better.  A walking foot is your best friend and lining the edge of the walking foot up to the seam line is an easy guide, so there is no marking.
Have fun with this technique on your next project!
---
---