This bright hexie quilt is an old UFO that finally got finished!
It was started back when stack and whack was popular, so if you've been around the quilting world for a while, you might remember that. If you're not familiar with stack and whack, it uses fabric repeats to get identical pieces, then when you join them you get cool kaleidoscope-type designs. It's similar to the one block wonder technique.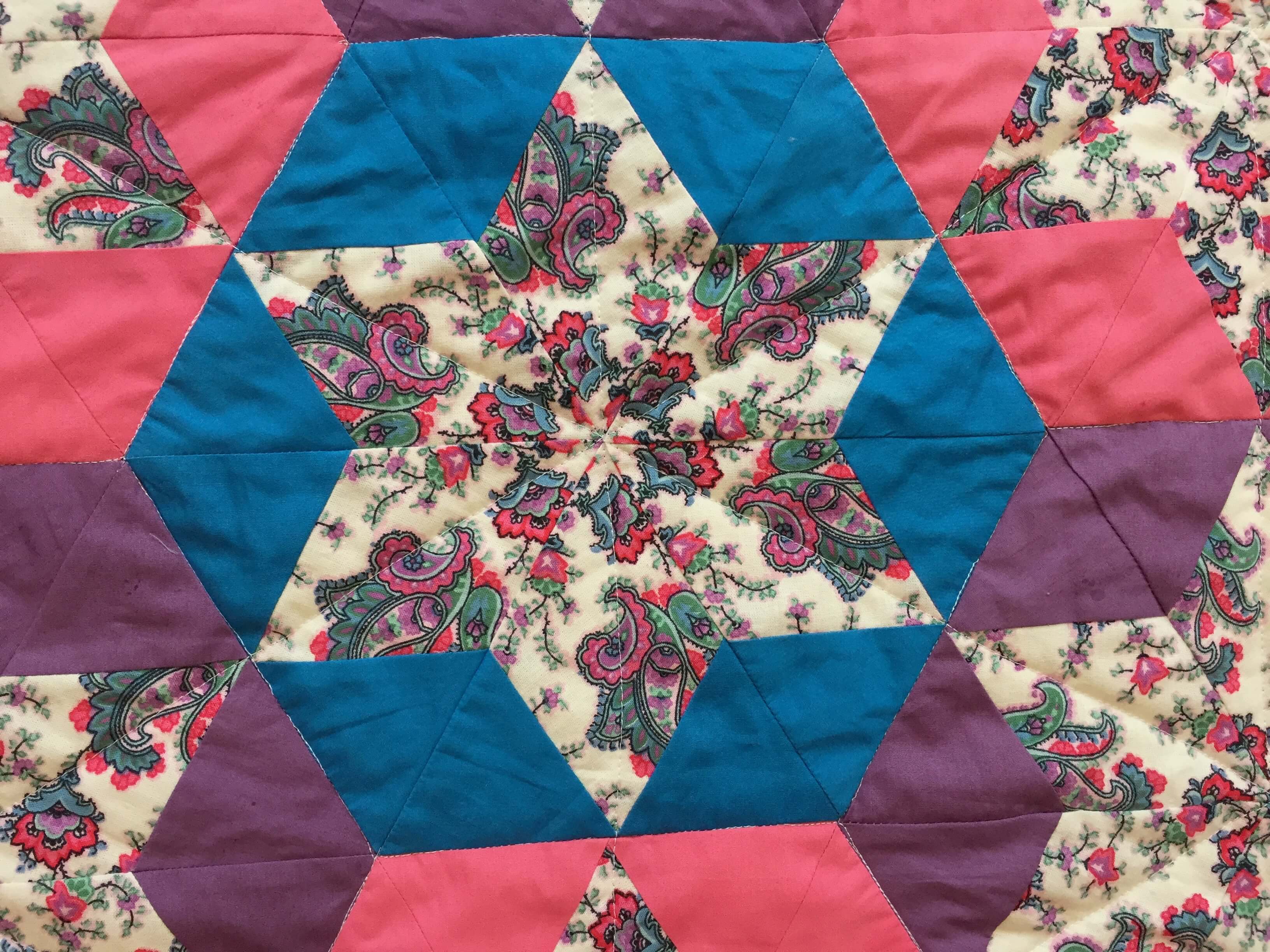 I still like the technique and the look that you get from matching identical pieces. The pieces were joined with pink, blue and purple solids to make triangles, then six triangles were joined to make hexagons.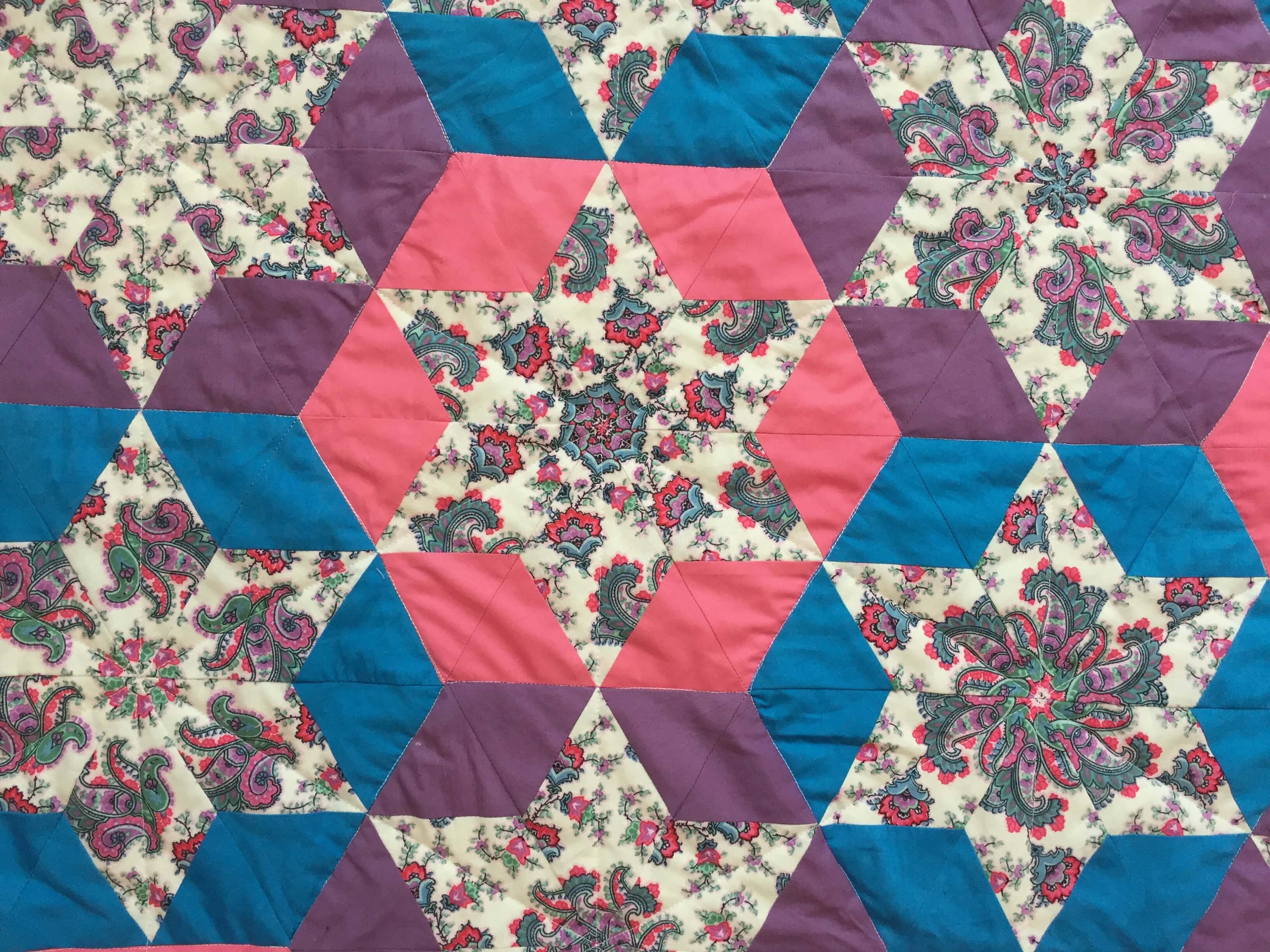 The one thing I did wrong with this quilt was assemble the hexagons and then join them together, If I did it again, I would have assembled half-hexagons and then joined rows together to avoid all the Y-seams.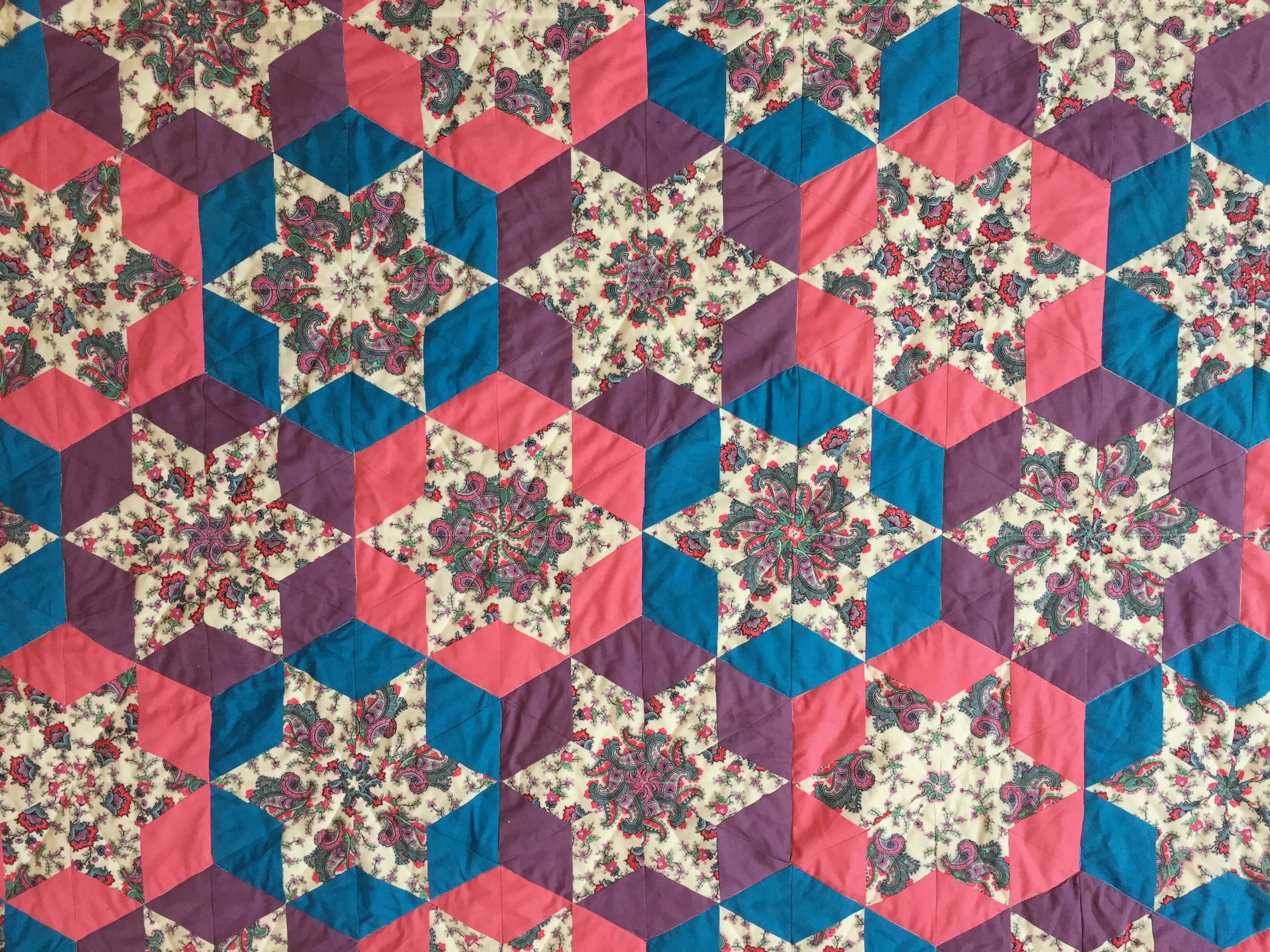 I quilted with straight lines through the stars, and outlined the hexagons.
Two edges were left zig-zag, which was a challenge for binding. I have never bound a quilt without straight sides before. It wasn't too bad, but I did do it by machine, so there are places where it's a bit messy. Since I just wanted it finished, and it is for daily use, I didn't want to fiddle with hand sewing, even though that would have been better. I followed Angela Walters' advice – "finished is better than perfect."
Even though I started this many years ago, I still like it.  My daughter (who wasn't even born when I started it) claimed it and has it on her bed.  The colours match her room and her personality.
---
---