Now that it has been gifted, I can reveal the secret project that I have been working on for the past few weeks.
This is the small size of the Fancy Forest quilt designed by Elizabeth Hartman.  I have been following Elizabeth Hartman on her blog since before she started making animal quilts, and she is a great quilter, but I think her animal quilts are the most adorable.  I have been thinking about making one for a long time, but never took the opportunity.
You can see a full review of the pattern HERE.
When I found out that good friends of ours were expecting a baby, I knew this was my big chance.  They are decorating the nursery in a hedgehog and fox theme, so this pattern was perfect.  The only thing I regret is that I didn't do any animals with glasses.  It is made with KONA solids in purple and yellow with a grey background.
Fancy Fox is the easiest block to make, and luckily I started with that one.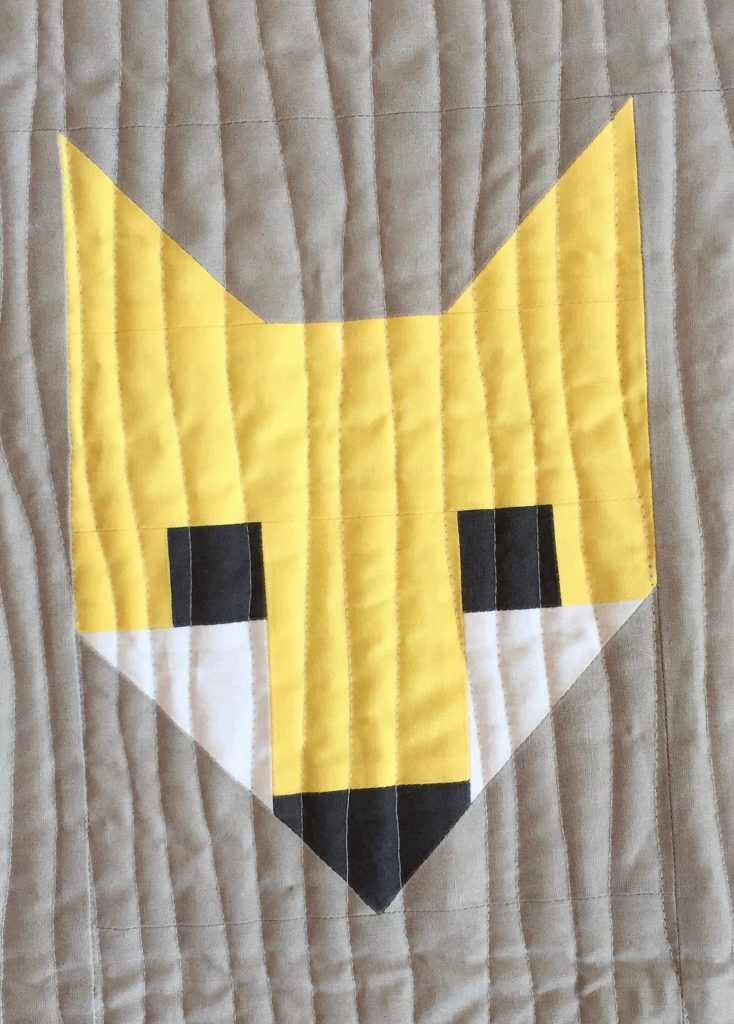 Hazel Hedgehog was the one that sold me on the pattern because she's so cute.  I almost made a quilt of only hedgehogs.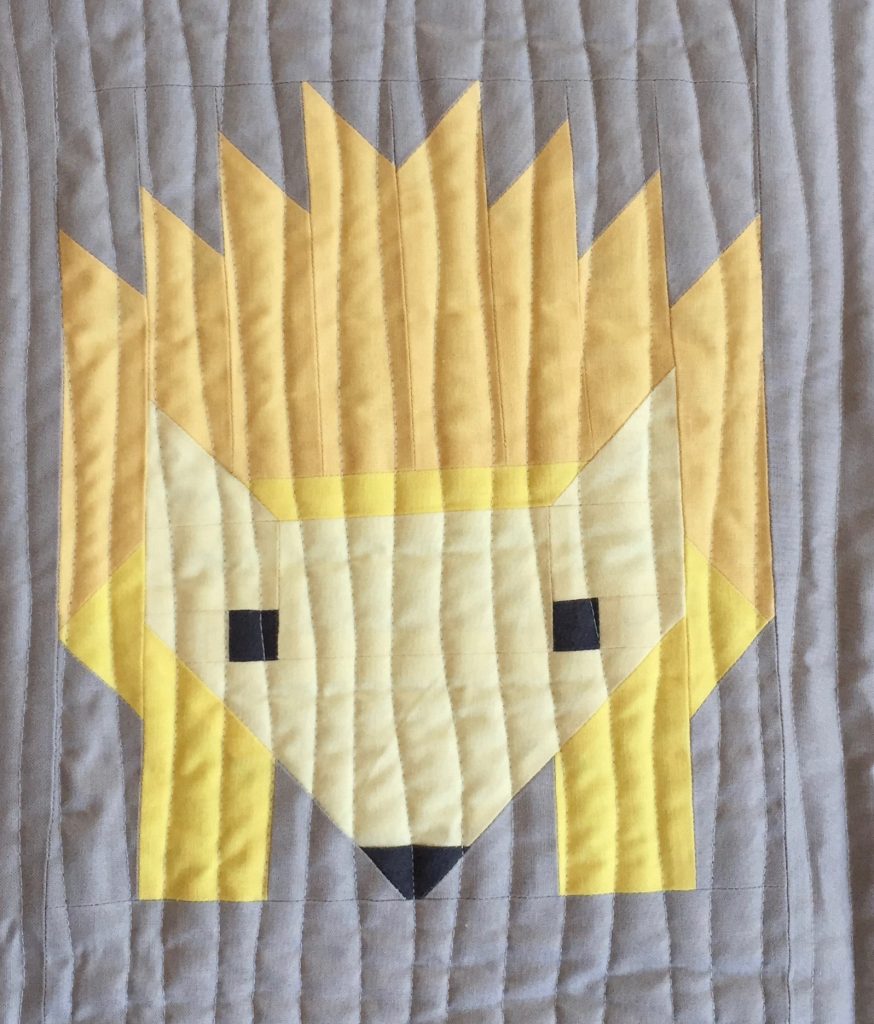 Allie Owl seems almost a bit scary for a baby quilt, but my kids thought part of that was the purple colour.  They all thought that the yellow was not nearly as scary.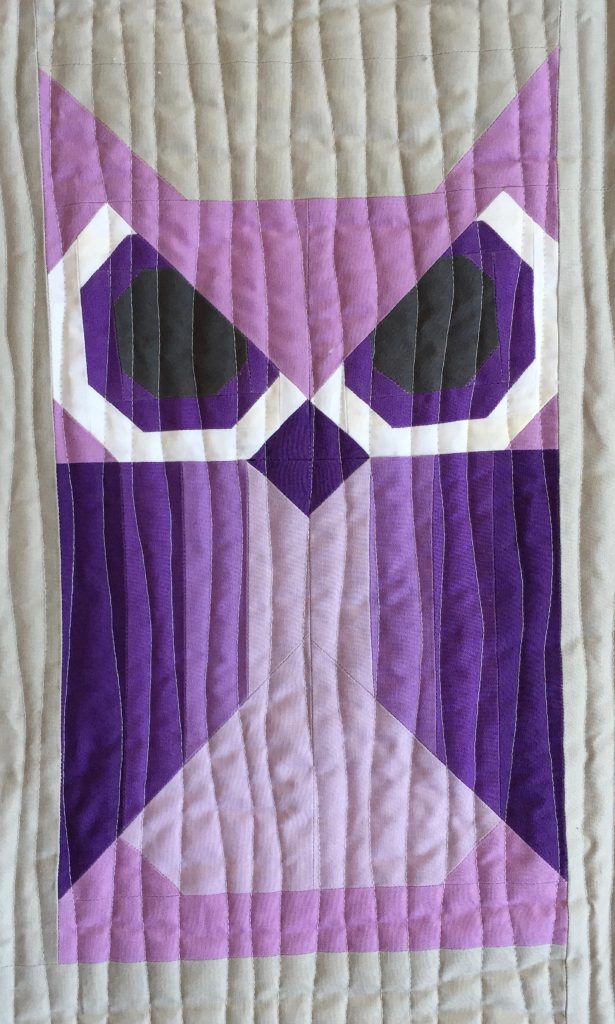 Frances Firefly might have had an identity crisis.  I kept calling her a butterfly, but the white light clearly makes it a firefly.  This was the most time-consuming.  To get all the angles going in the right direction, I had to constantly refer back to the pattern.  It is easy to sew angles the wrong direction, especially when you are doing two and they are a mirror image of each other.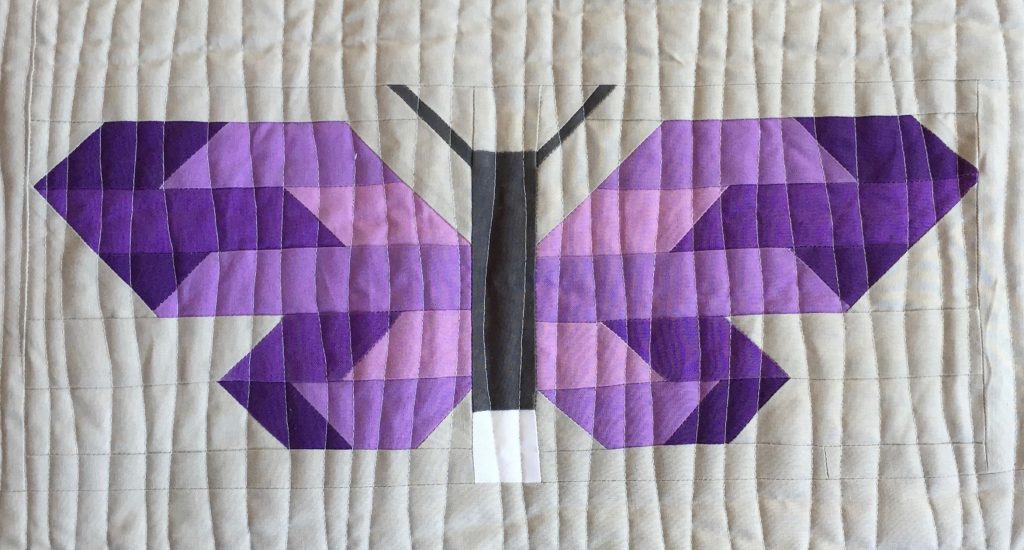 The Bunny (who is nameless in the pattern) is cute, but my kids thought it looked a little sad.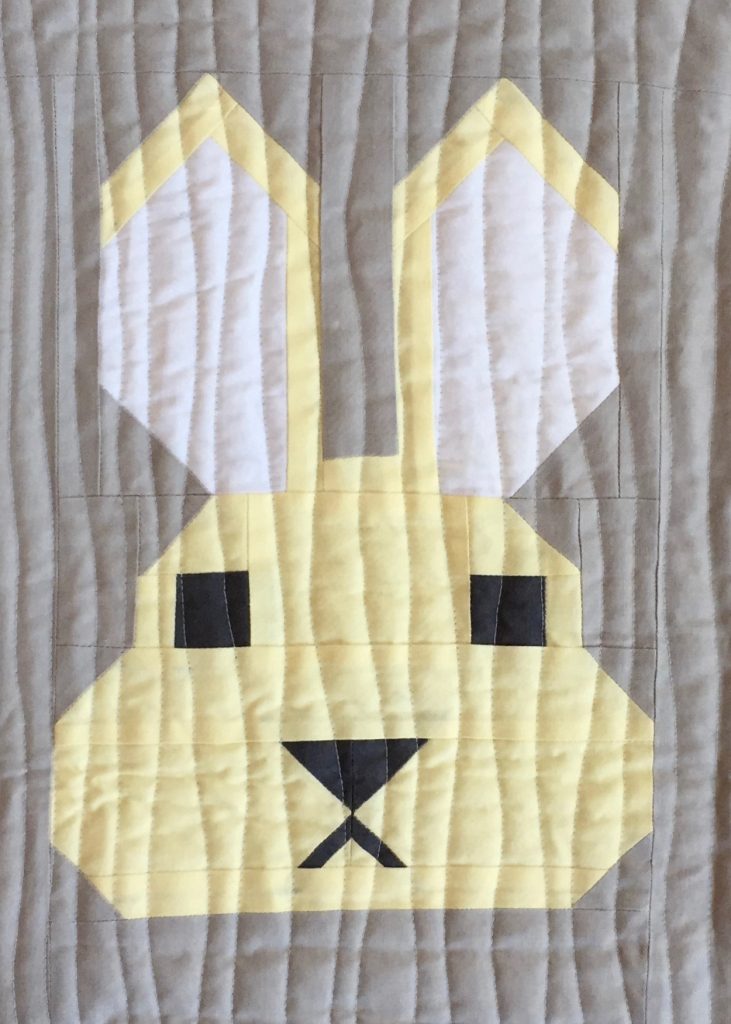 This is more work than I usually put into a baby quilt, but it's a special family (and I really wanted to try out the pattern).  I hope the new baby uses and loves it.
---
---