This fun quilt is made with hand-embroidered blocks featuring adorable sea creatures. These embroidery designs were a block of the month from Willowberry Designs in 2010. Even though they've been around for a while, I still think they're cute every time I see them.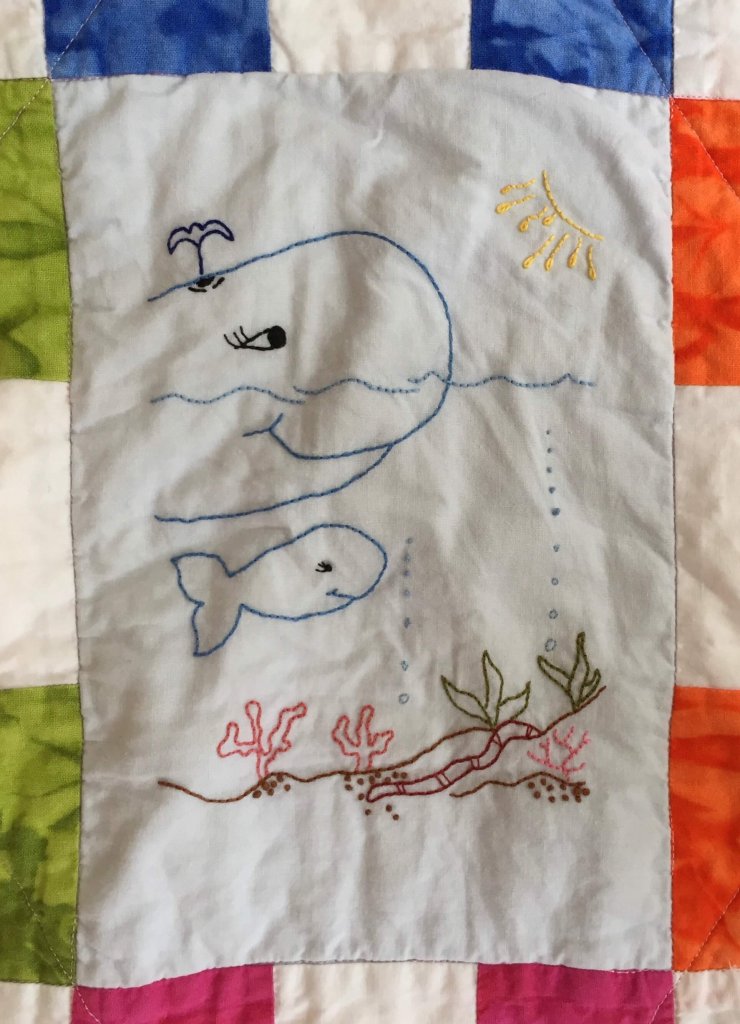 Each block is rectangular, so to fit them, I made oblong nine-patch blocks.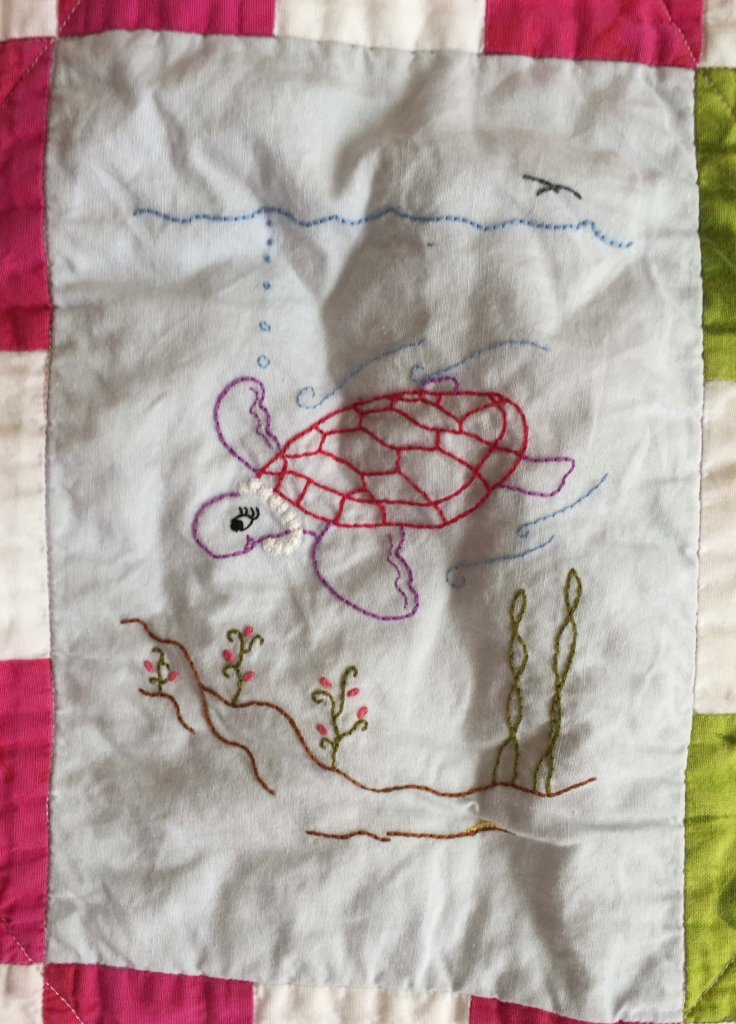 Most of the embroidery was done with just a simple back stitch in bright colours.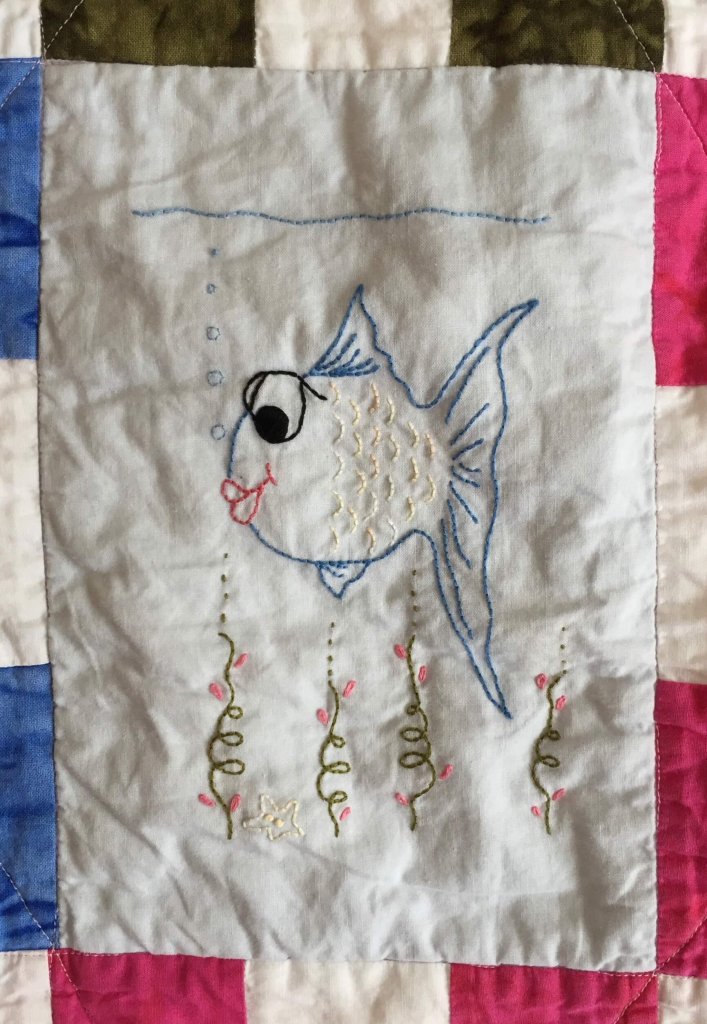 I like all the little details in the embroidery pieces, especially the faces that give the sea creatures their personalities.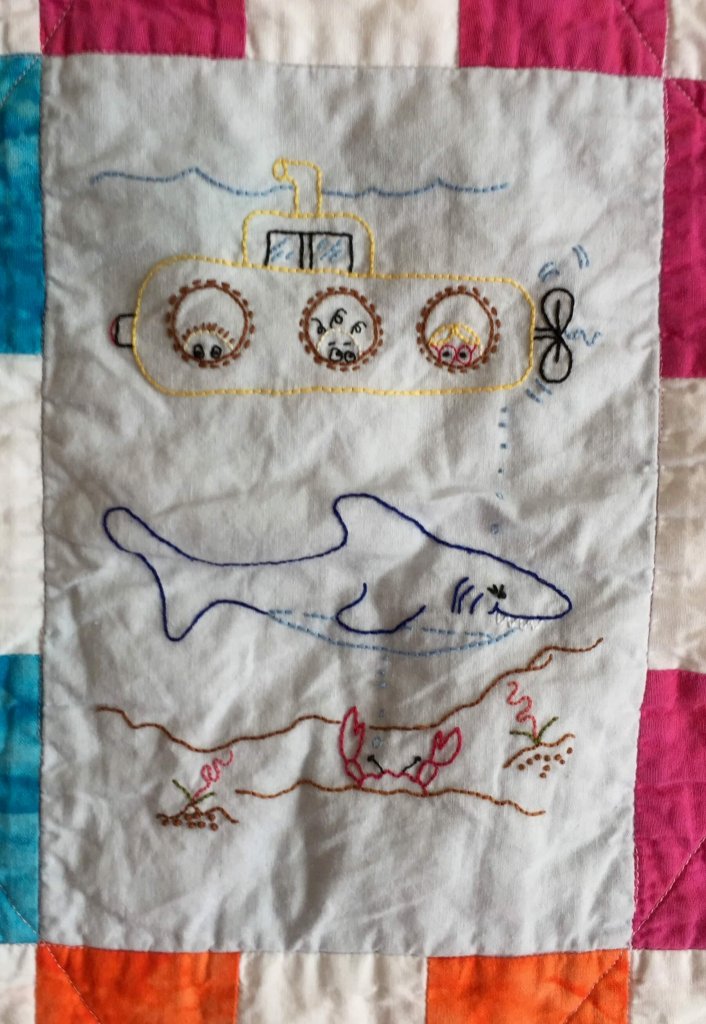 The nine patch blocks were done in coordinating bright colours.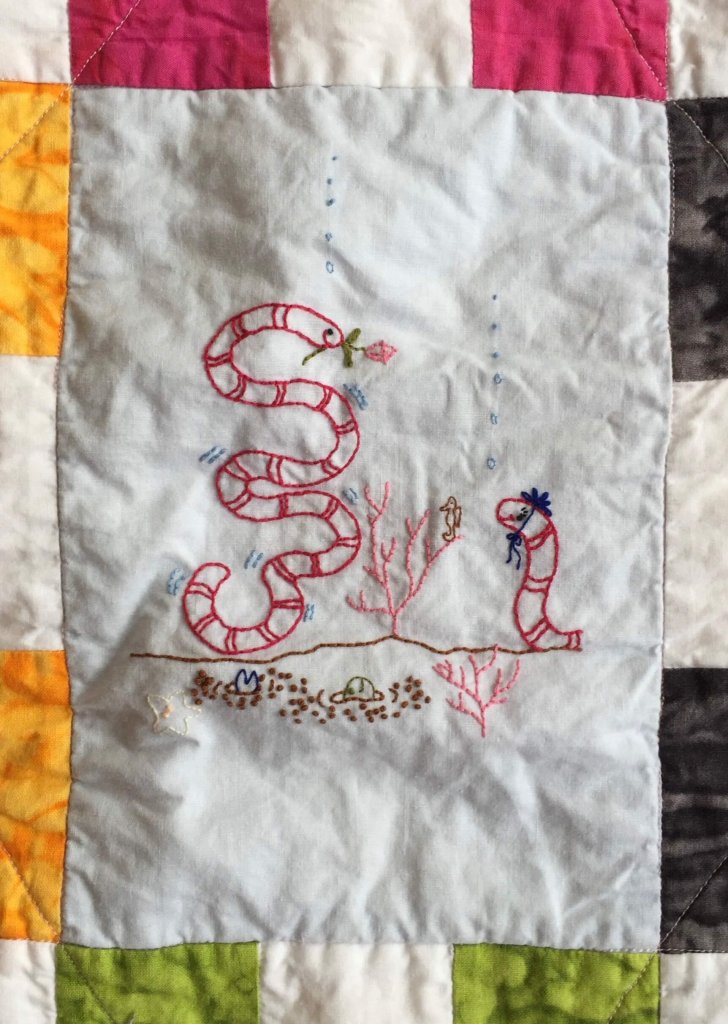 The quilting is simple straight line quilting with a walking foot, in the ditch and diagonally through the nine patch blocks.
This same design could be done with appliqué blocks or a large print feature fabric in place of the embroidery blocks. It can also easily scale to a larger quilt.