If you're looking for a unique presentation for your guild or sewing group, I love to speak to groups and teach others techniques I have learned and developed. These are some of the options I have available.
Lecture
Lectures are available to your group in person via Zoom, depending on restrictions. Contact me for rates and availability.
Pojagi – from ancient Korea to modern Canada
Part lecture and part trunk show, this fun talk tells my journey from Canada to Korea and back again. While in Korea, I studied the ancient art of Pojagi, Korean patchwork. Back in Canada, however, the Korean materials are more difficult to find, so I adapted pojagi techniques to readily-available western materials with some great results.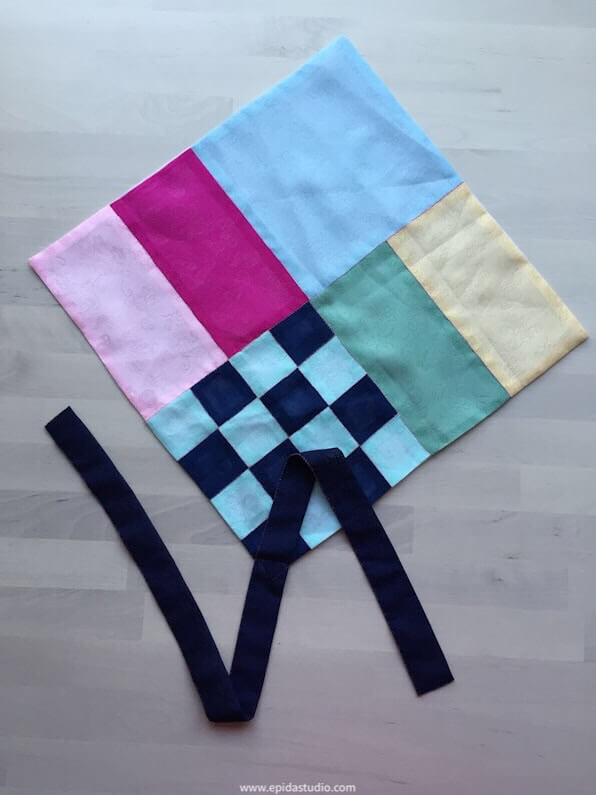 What people are saying:
"Elizabeth's Pojagi:From Ancient Korea to Modern Canada has everything you want in a demonstration. Informative history and technique interspersed with humor and well demonstrated with exquisite samples. At our quilters' guild meeting, Elizabeth held her audience captive as she traveled through Pojagi's history of Korean hand piecing from 47AD right up to modern day Canada where Elizabeth has adapted this art form to machine sewing which is as beautiful as the handwork she learned first hand in Korea. If you get a chance to take in her presentation you will not be disappointed!"
-Karen Gingerich, Pieces & Patches Quilters' Guild President
Workshops
Live workshops are available to your group via Zoom. Contact me for rates and availability.
1. Modern Pojagi Improv window hanging

Use fat quarters or 10" squares of batik to create a one-of a kind pojagi project.
In this class you will learn two different methods of pojagi seams and when to use them. If you struggle with not having a pattern to follow or how to start with improv piecing, working in a group will get you going. Once you start, you won't be able to make just one – you will want to experiment with different colours and arrangements.
This is a five hour workshop.
2. Glimmer
In this class, I will step you through making the Glimmer modern pojagi window hanging. This pattern uses batik fat quarters to give a stained glass effect.
Glimmer is made with strips of fabric and the "loop and clip" technique. You will learn two different methods of pojagi seam and when to use them in making a unique pojagi piece.
This is a five hour workshop.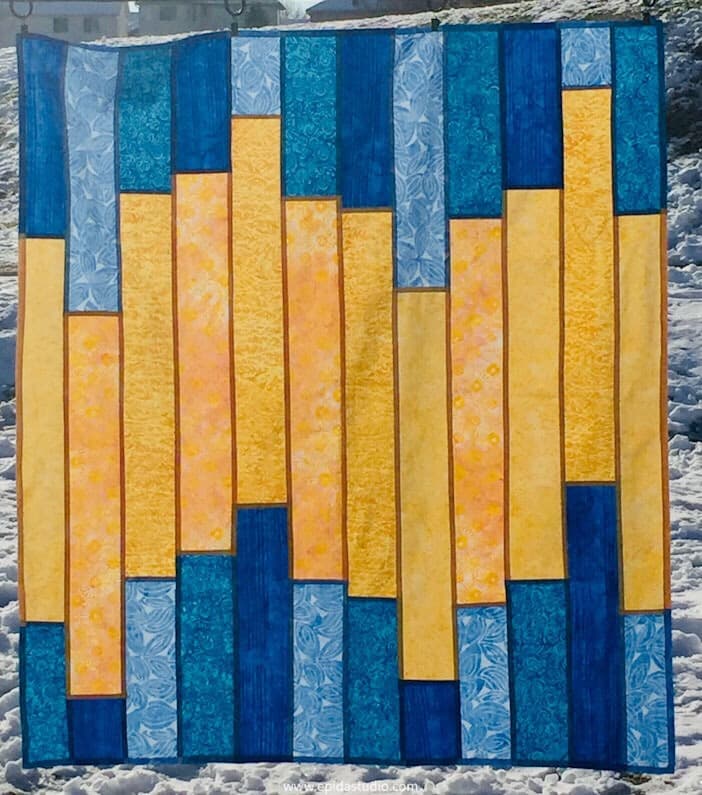 3. Traditional Pojagi bookmark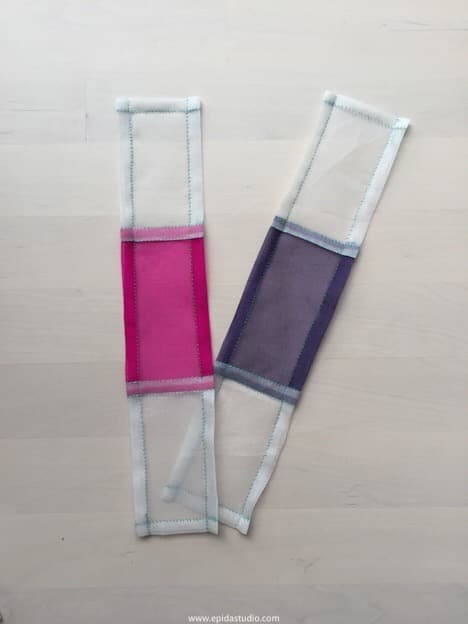 In this workshop, I teach traditional pojagi techniques. Students will hand-stitch a bookmark with silk fabric and thread. Kits will be purchased by the students with some colour options available. Time must be allowed for shipping the kits.
This is a three hour workshop. Most people will be able to finish the project. I include demonstrations of other techniques not used in the bookmark if there is interest.
Interested in workshops, but not part of a group? Check out my online Live Workshops.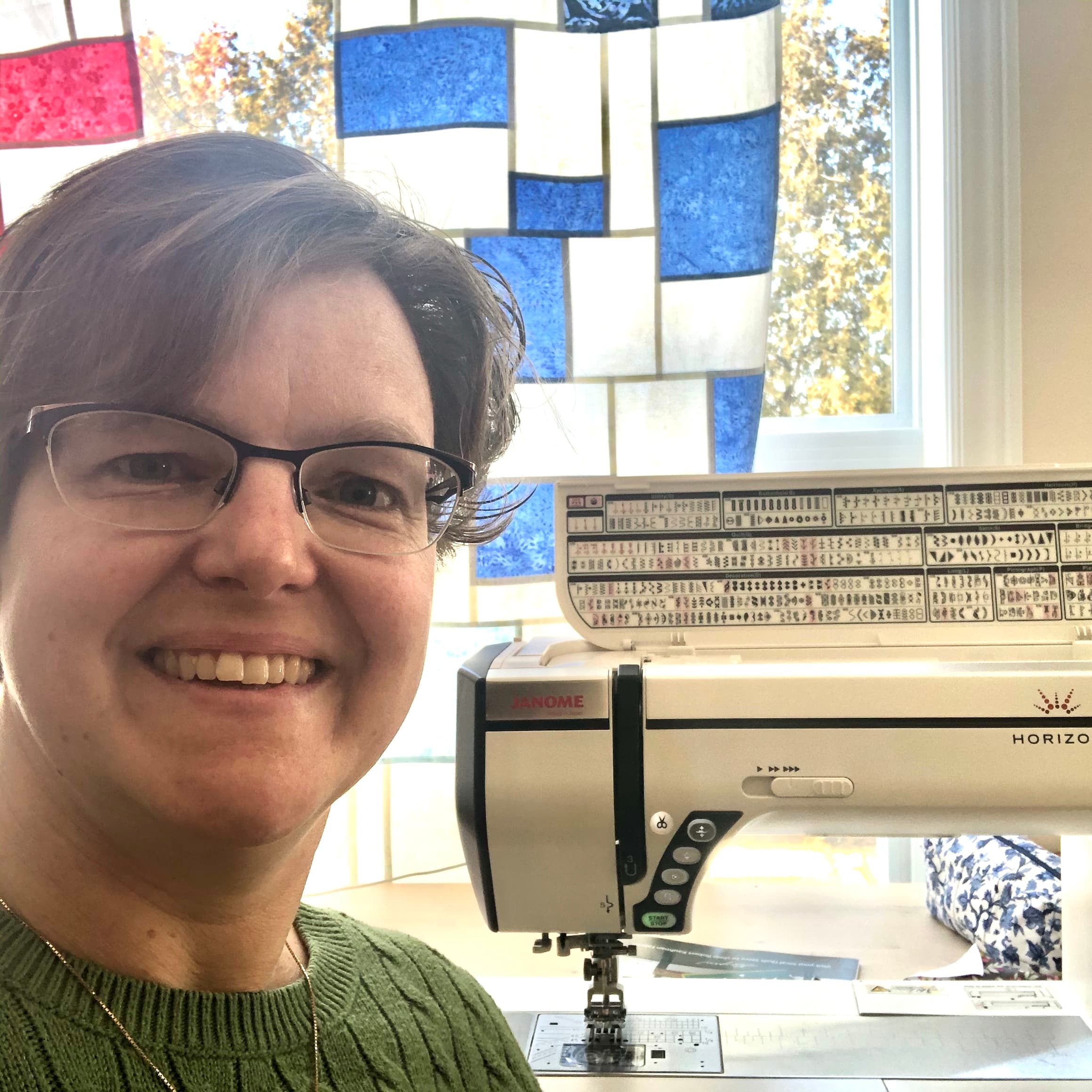 Elizabeth DeCroos
designer, teacher, speaker
Elizabeth enjoys doing all types of sewing and needlework and teaching others new techniques.