"Embroidery" is any type of decorative stitching done on fabric with thread.
There are many different types of embroidery – something for any style and personality.
Embroidery Stitches
Many types of embroidery use the same basic stitches.
See tutorials for stitching then and get inspiration on using them in the Embroidery Stitch Directory.
---
Surface Embroidery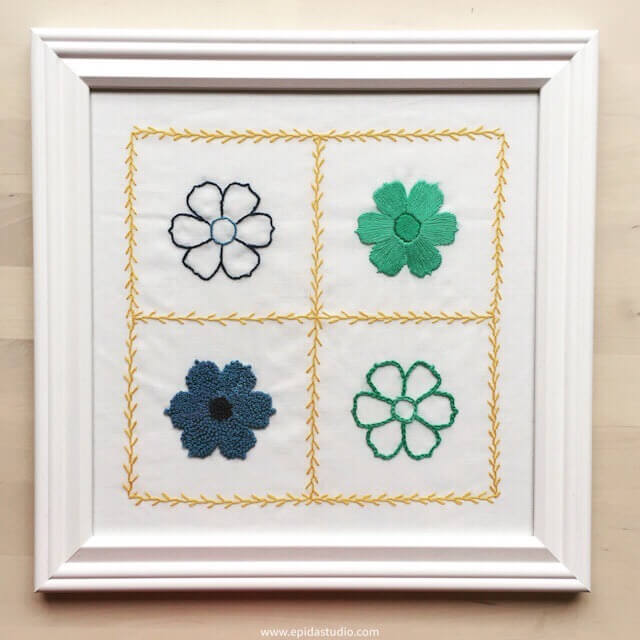 Surface embroidery is a common type of embroidery. It can be done on almost any surface and is easy to get started.
---
---
Hardanger

Hardanger is all about structure and staying inside the lines (quite literally). This Norwegian embroidery style uses both counted thread stitches and cutwork.
If you follow charts and work carefully, you will be rewarded with beautiful results. Get started in hardanger with this hardanger embroidery TUTORIAL.
---
Bargello
Bargello is a simple counted thread embroidery that is done on canvas. Geometric designs are made with straight stitches in regular patterns.

---
---
---