This is another variation of the Pojagi Inspiration quilt. With different fabric choices, it is almost unrecognizable because it looks so different from the original.
For the blocks, a range of pinks were used with both patterned and solid fabrics.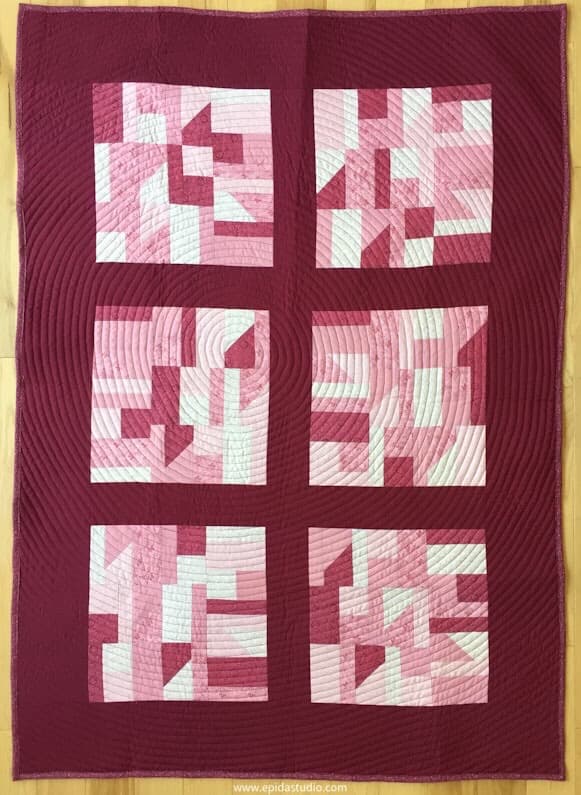 In the Pojagi Inspiration quilt, blocks are made of the same units, but they are pieced randomly, so each block looks different.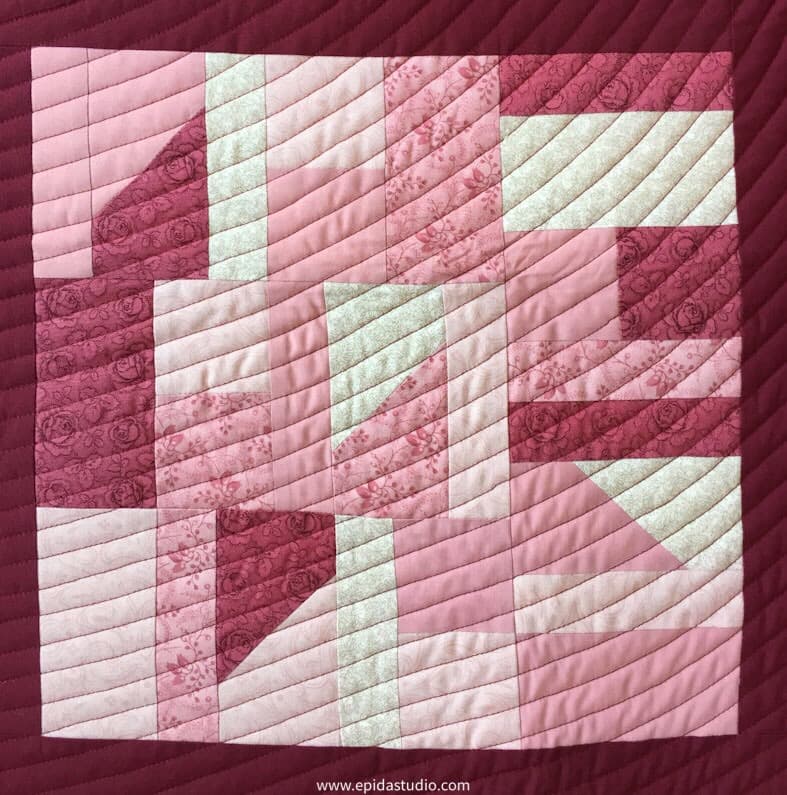 If you struggle with improv piecing because you need the structure of a pattern, this would be a great pattern for you. It is random, but in a defined way.
The pattern gives two size options for this quilt. This quilt is the smaller option – 37″ x 52″.

Spiral quilting is a fun way to finish a quilt and it's easy to do on this smaller size.
I also like how it looks in black and white.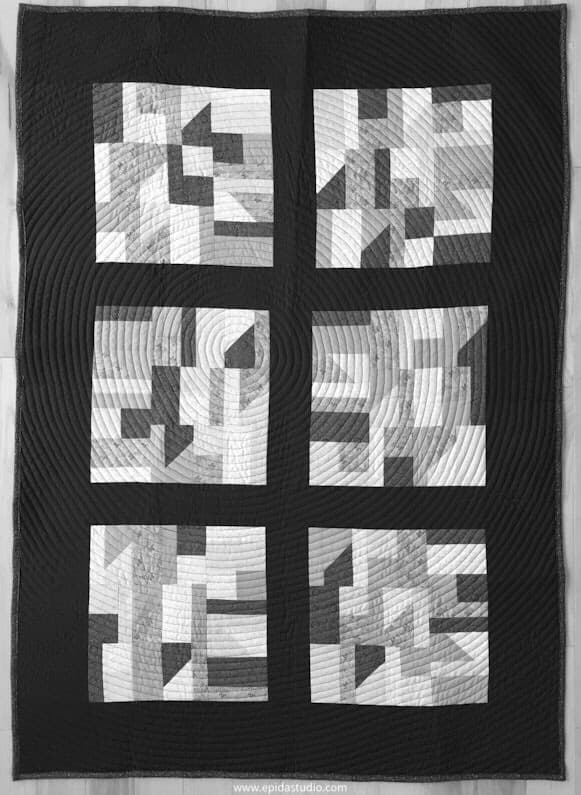 This pattern is for sale in my shop or at Etsy. The pattern includes two different size options.
---
---