I picked up a fat quarter bundle of garden produce fabrics at a quilt show because I thought they were adorable and at the time my kitchen was green and red. I didn't have an exact plan, but I knew I could do something to go in my kitchen.
When I took the class "Big Techniques from Small Scraps" by Sarah Fielke on Craftsy, I decided to try her step-down piecing technique on a small wall quilt and the Produce Quilt was born.
You can see the combination of big squares and small squares mean a lot of partial seams. It also means that the quilt cannot be constructed in rows, but kind of grows out from a corner. This has a nice effect, but I wouldn't want to do this technique on a large quilt. The partial seams mean that there is a lot of starting and stopping, and when you stop in the middle of a seam, you have to break thread and cannot use a leader and ender.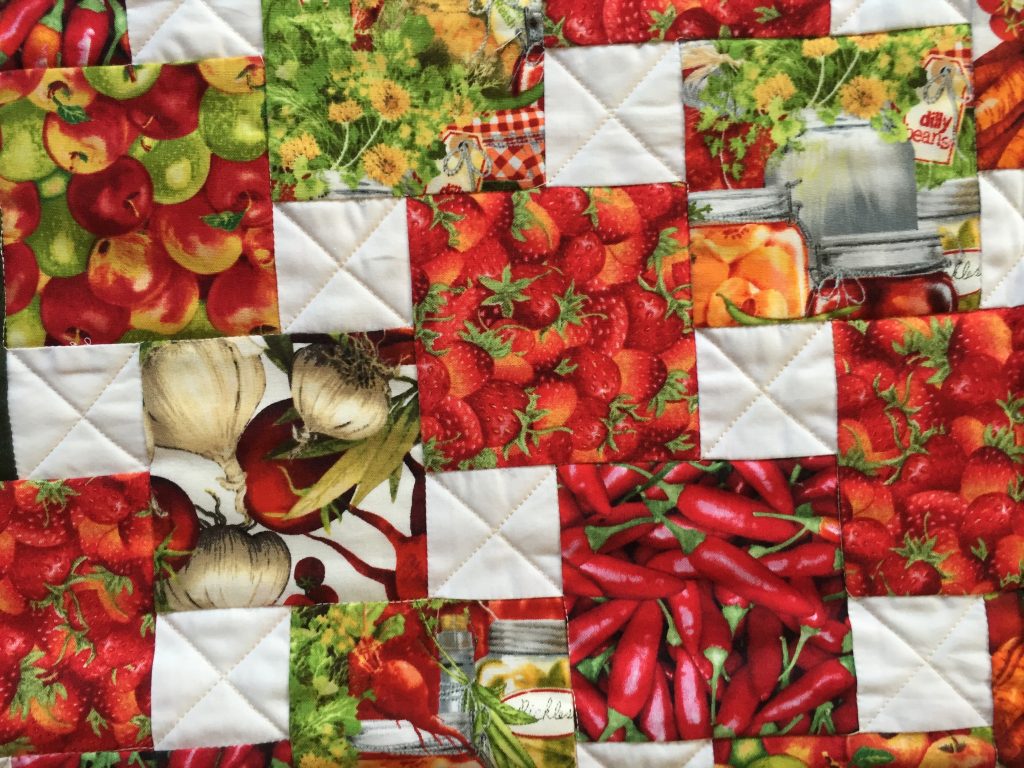 The simple walking foot quilting doesn't detract from the fabric prints. It goes down one side of a large square, diagonally across a white square, then down the next square. Lines like this go across the quilt in both directions, leaving "x's" in the white squares.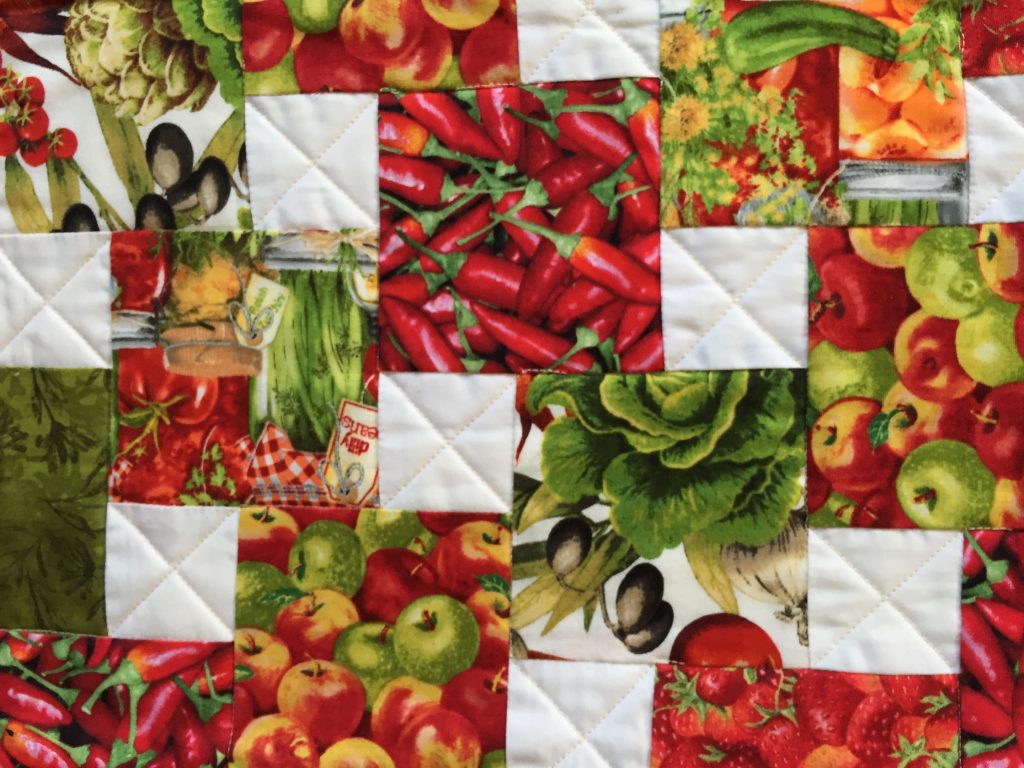 This quilt is now in my rotation of kitchen wall quilts. Some of my quilts are seasonal, so this one is a filler for other times (like summer).
Happy Quilting!
---
You might also like …
---