This quilt was made in cooperation with my mother in law. She wanted a quilt for her granddaughter (my niece), but was unable to sew it herself. I helped her choose fabric and a design, and she paid me to make it for her.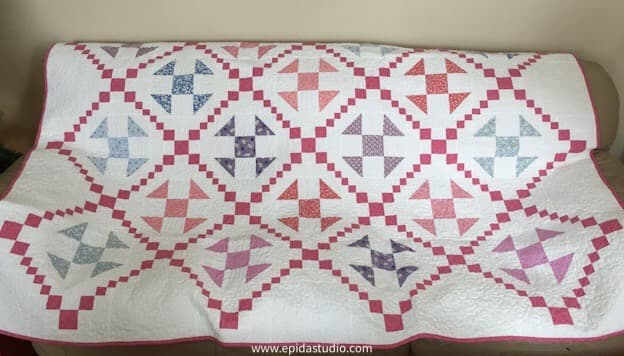 I didn't use a pattern, but made some chain blocks and alternated with Shoo Fly blocks. I added some plain blocks around the edge to make a border built in to the blocks. There was no need to add a border to the quilt.
The squares in the chain are different sizes. I adjusted the sizes to make the math easier.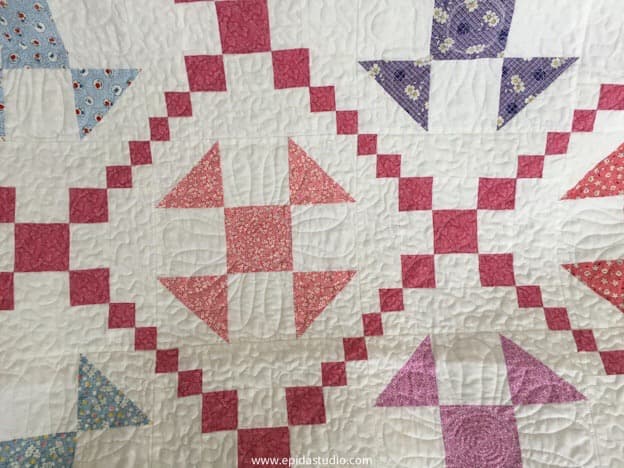 The fabrics in the shoo fly blocks are a set of 1930's reproduction prints. They show up nicely on the white background.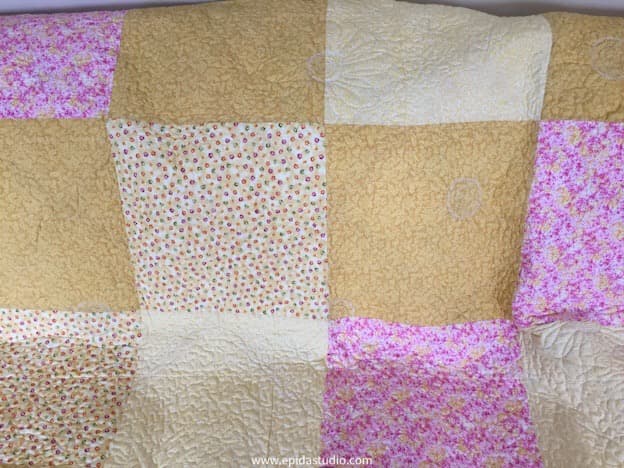 The back of the quilt is really fun too. I used large squares of fabric that I already had to piece a backing. I just placed the fabrics randomly for a real scrappy look.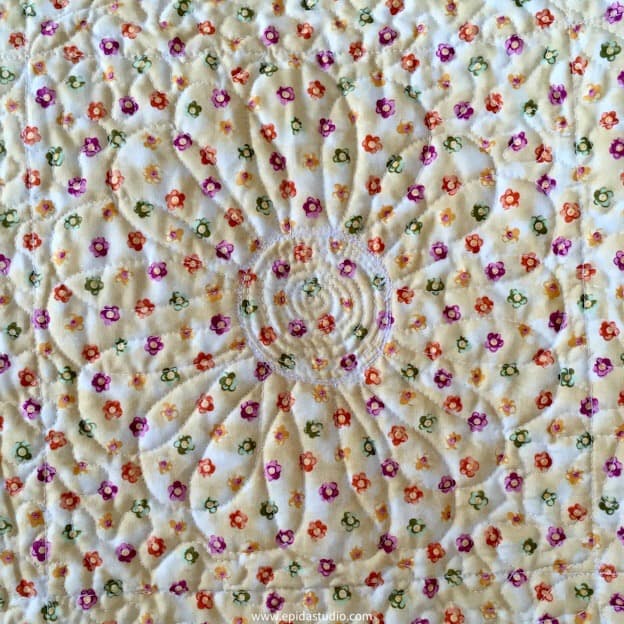 It was great practice for free motion quilting. Each shoo fly block was quilted with a large flower design. The block design helped to space the petals evenly. The centre of the flowers was made with a spiral. The rest of the quilt was done with stippling.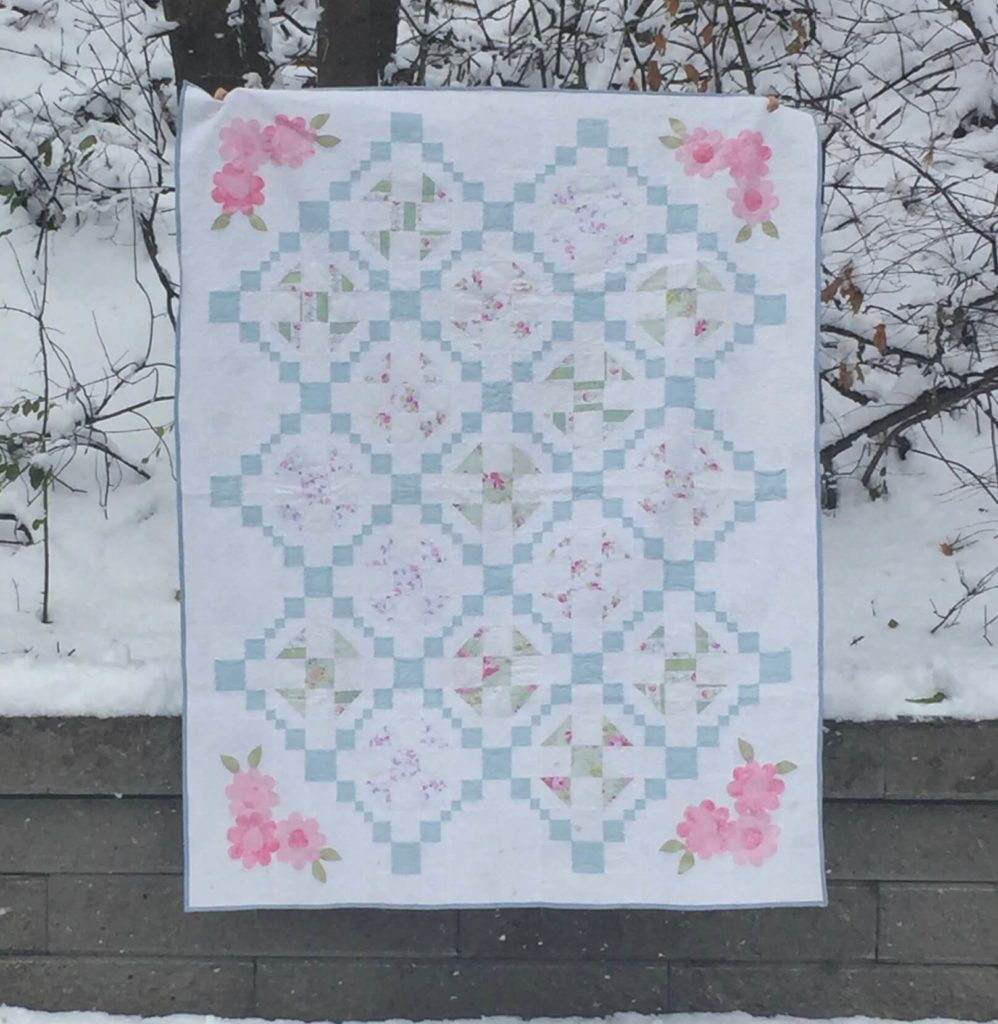 I liked the Lauren quilt so much that I made a pattern with a similar design. "No Flies in my Garden" is made with shoo fly blocks, and irregular chain and flower applique. You can get this pattern in my shop!
---