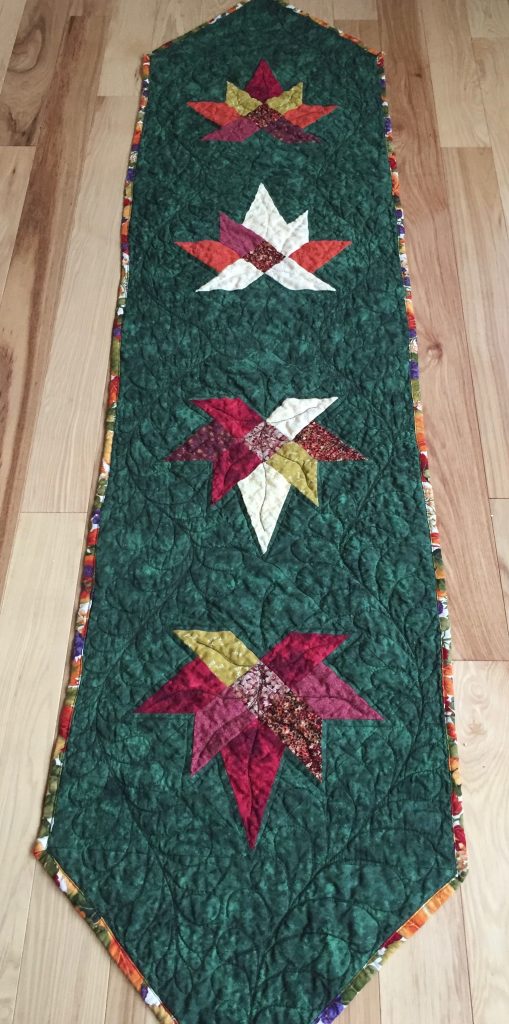 This is a UFO that I started hand quilting years ago, but didn't get around to finishing. I finally realized that I would never have time to finish it, so I took out most of the hand quilting (not very much, to be honest) and machine quilted it. It is made with four scrappy leaf blocks set on point with a triangle on each end.
My machine quilting is still not award-winning, but it is improving a lot with practice. On the leaves, I did some veins free-hand, and I outlined the leaves about 1/4″ away from the seam. I didn't mark any of it, so you can see the lines aren't perfect, but it still looks great.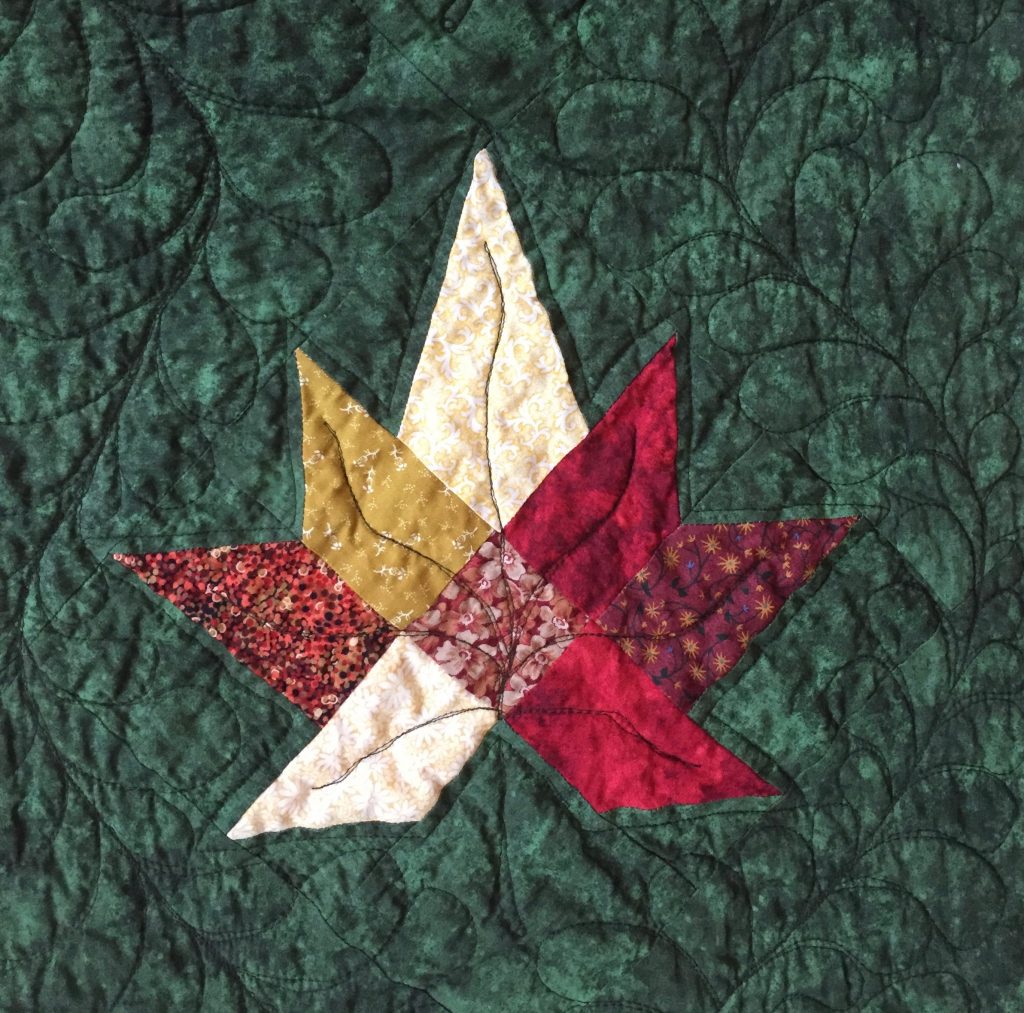 Along the sides, I just drew a line with big waves between the leaves and used that as the stem for a long feather. There are two feathers that each start at one end and go to the other end of the runner. The plume sizes vary greatly, as I just tried to fill in all the space.

Even though I pieced this years ago, I still love it. I feel better using it since it's machine quilted. It gets spilled on and washed regularly, and I would be more worried about it if it was hand quilted. My goal is not to have this as a family heirloom, but to use it and have it eventually wear out. Now I just need something for the other seasons!
---
---