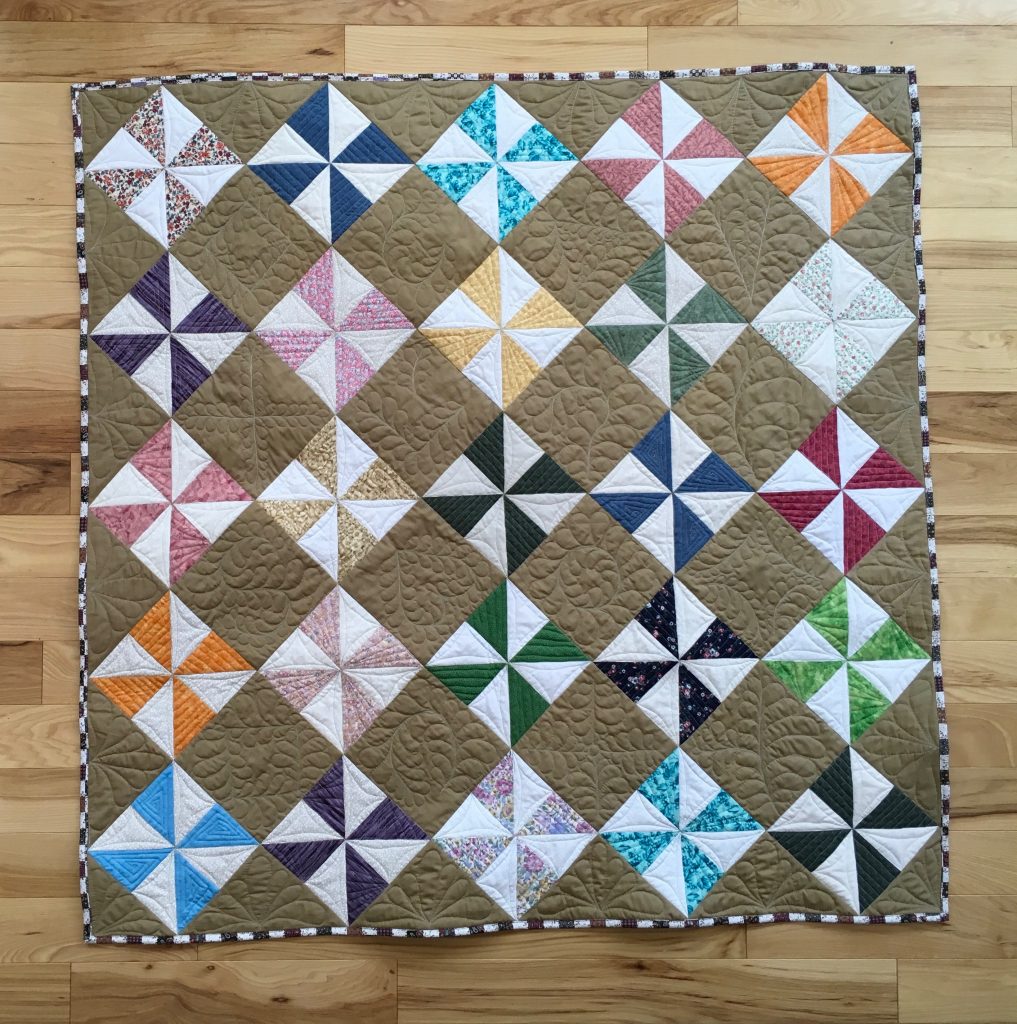 This quilt – Feathers and Pinwheels was primarily a practice quilt. I can see that practice is taking my free motion quilting to the next level. In this quilt, I really wanted to practice different shapes of feathers.
In each brown square, I drew a line with wash-away marker. The lines were different shapes – heart, square, horseshoe, etc. That line I used as the spine for the feather. I didn't mark the fronds of the feather, but tried to fill in the space that was available in the square.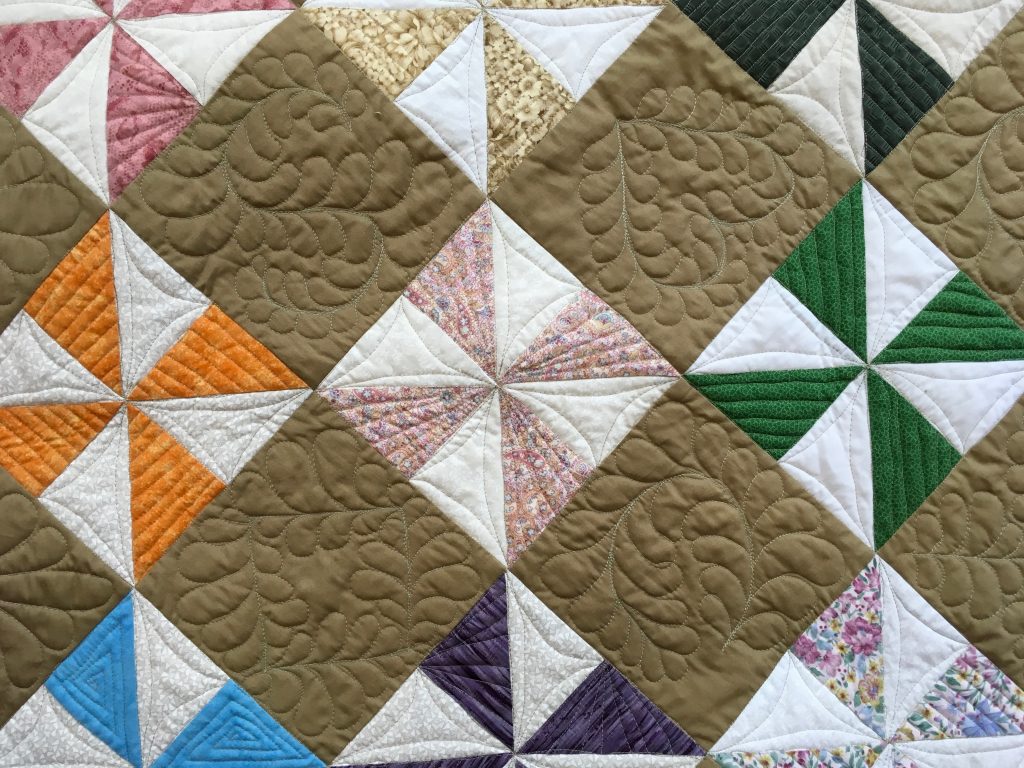 I tried as many different shapes as I could think of.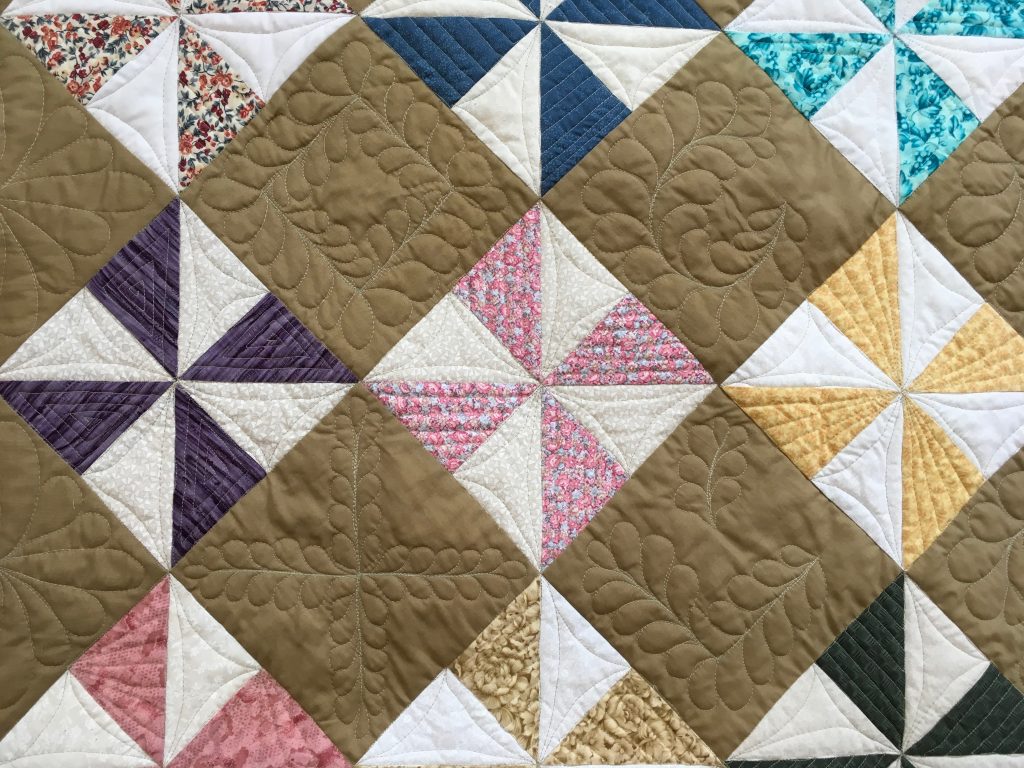 The pinwheel blocks I didn't mark, but just eyeballed the curves and stripes. If this had been for competition, I would have wanted to mark them as you can see some are a bit wonky, but it looks fine if you don't look too closely.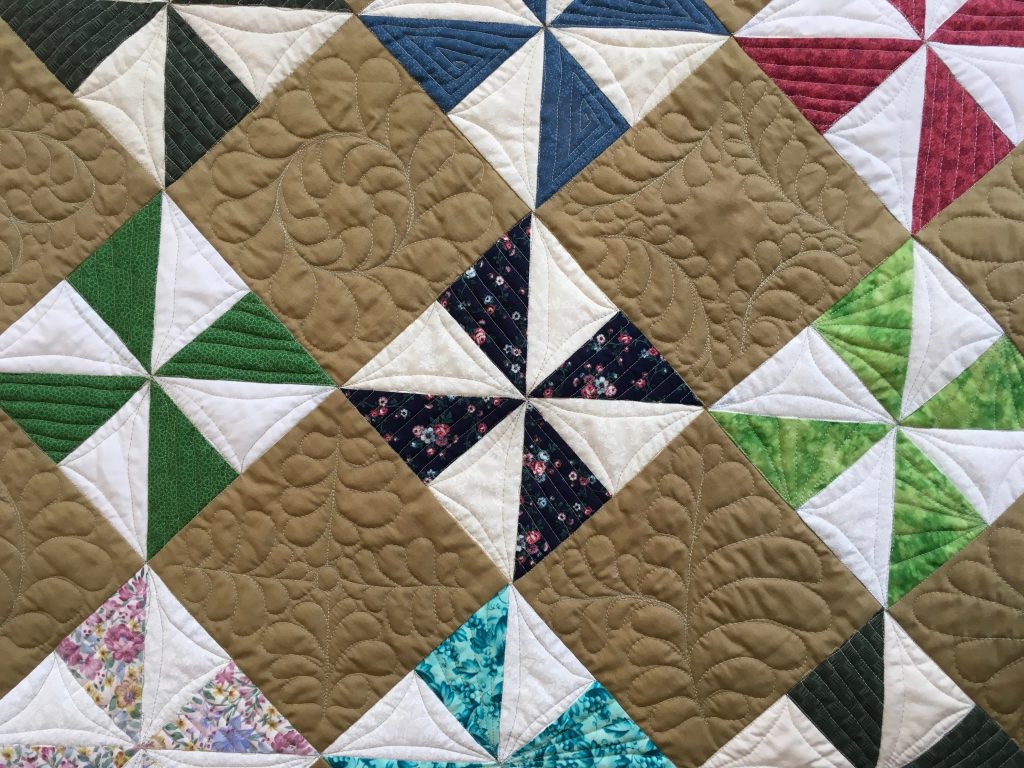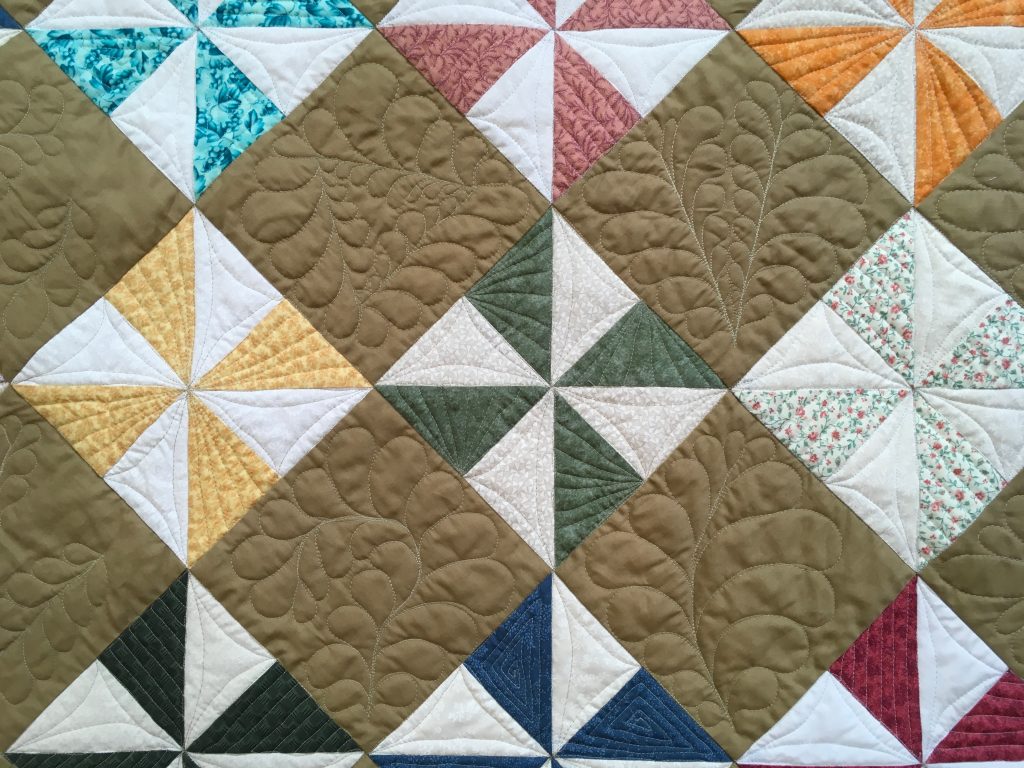 In the triangles on the corner, I just did loops to go with the feather, even though it isn't exactly a feather.
The border fabric looks like it is pieced, and I love that little detail.

I am really pleased with how this turned out and am getting much more confident in free motion quilting. Practice is paying off!
---
---