When you need a quilt design that is fast and fun, spiral quilting is the answer. Once you get started, it goes quickly and easily. If you want to do this on a large quilt, be sure you have a very large work area because as you can imagine, you are turning the quilt a lot. For your first time, try a smaller quilt. I am assuming that your quilt is prepared and basted using your favourite methods. I recommend spray basting for this, since once you start, you are sewing continuously and you don't want to stop for pins.
To begin, choose where the centre of your spiral will be. It can be in the centre of the quilt, but it doesn't have to be. It can be a little funky to offset it. Once you've chosen the centre, you need a circle template. Drinking glasses are great for this. Trace the circle onto the quilt where you want the spiral centre to be with a marking method that is easily removed. I recommend a chalk marker
.

Using a walking foot and a regular stitch length, begin tracing the circle. When you get about 2/3 of the way around, begin to gradually go out from the drawn line. Don't jump out too dramatically, or your spiral will look funny. Just ease away slowly.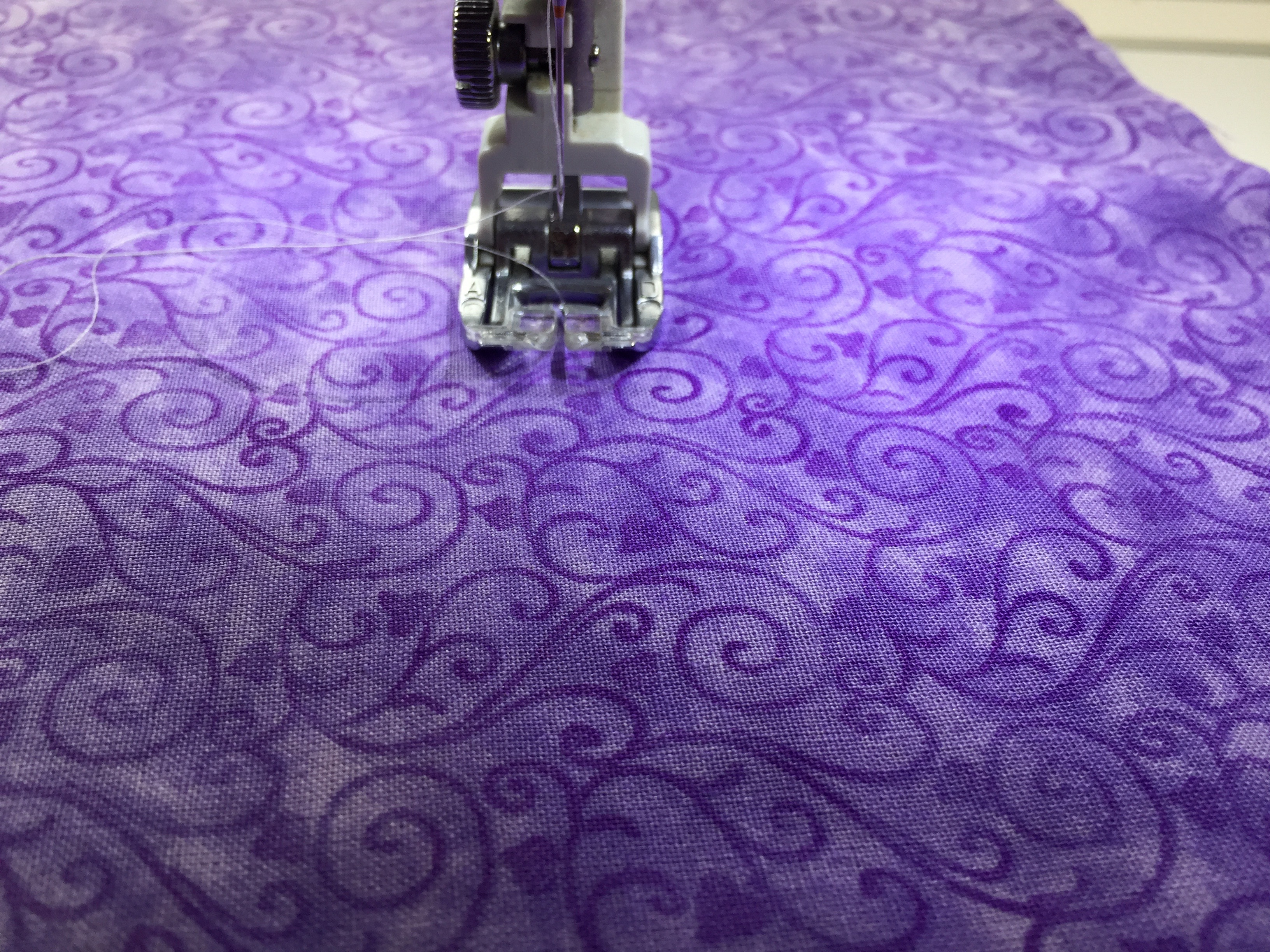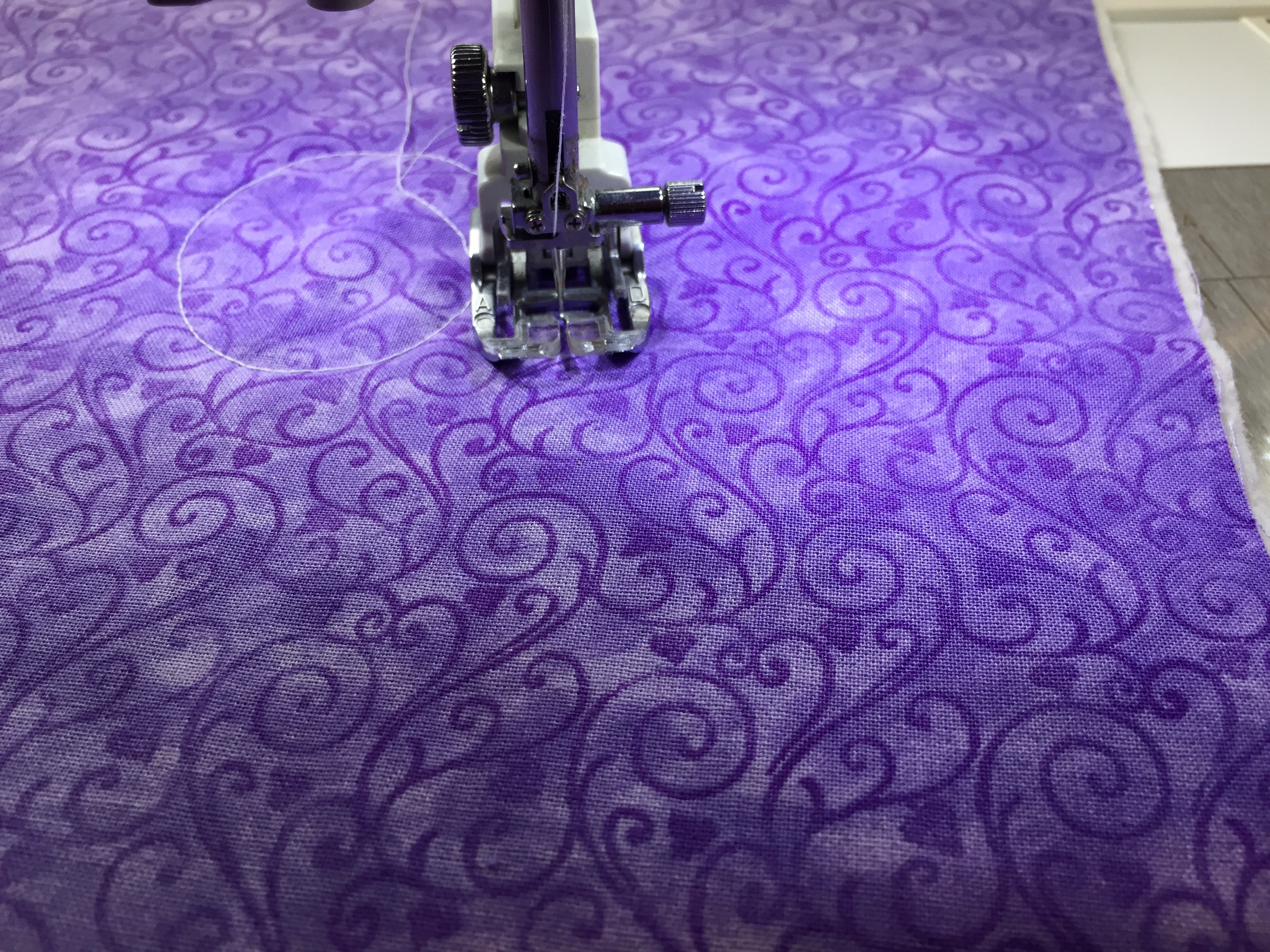 By the time you're about halfway around the circle again, you should reach the point where the edge of your foot is against the line you just sewed. Now it's just a matter of following it along as you get out farther and farther.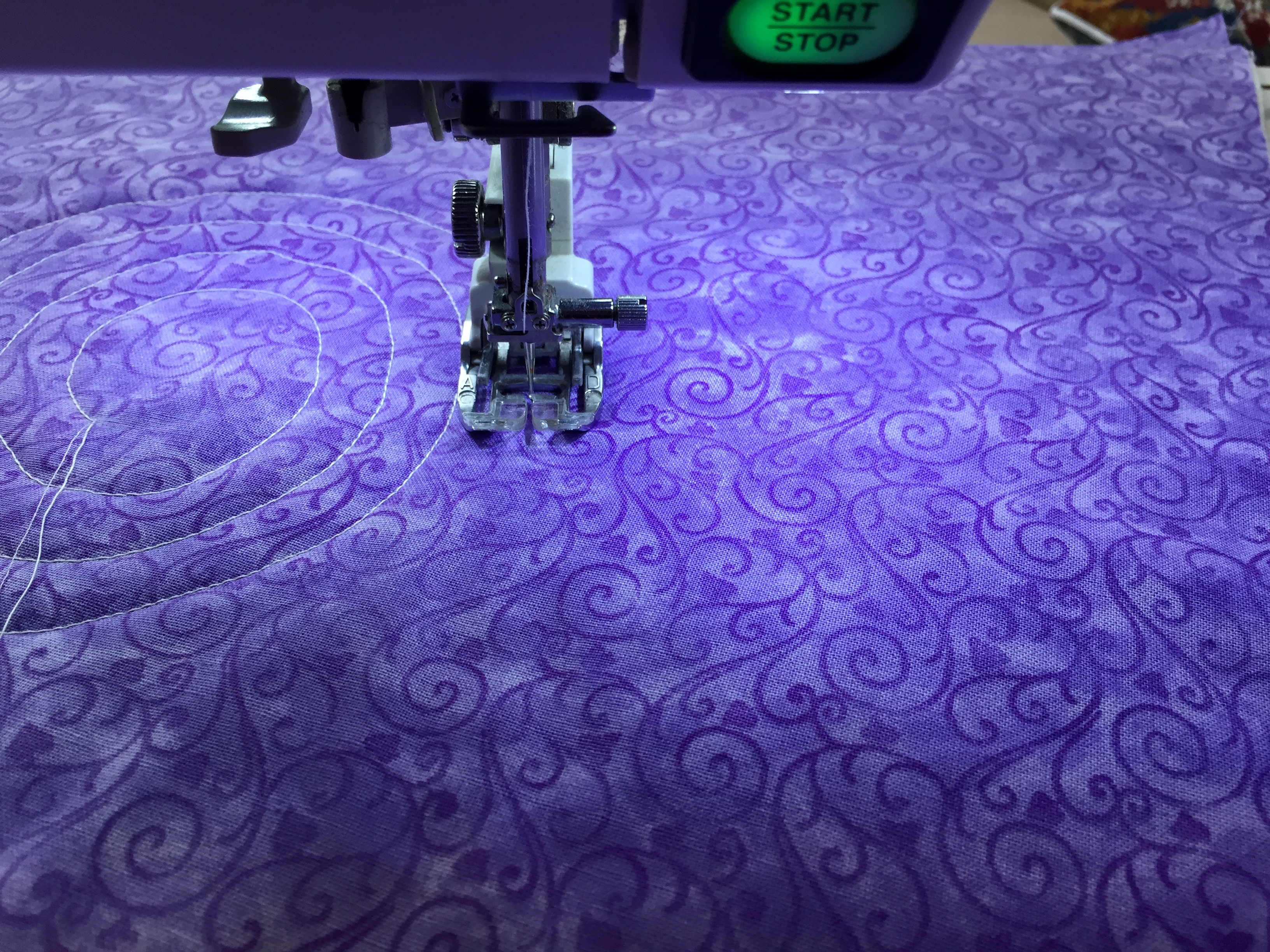 When you get the edge of the quilt, obviously you have to stop. At this point you will have to do the ends and corners without continuous lines, but just keep echoing the lines that are there by using the edge of the presser foot as a guide.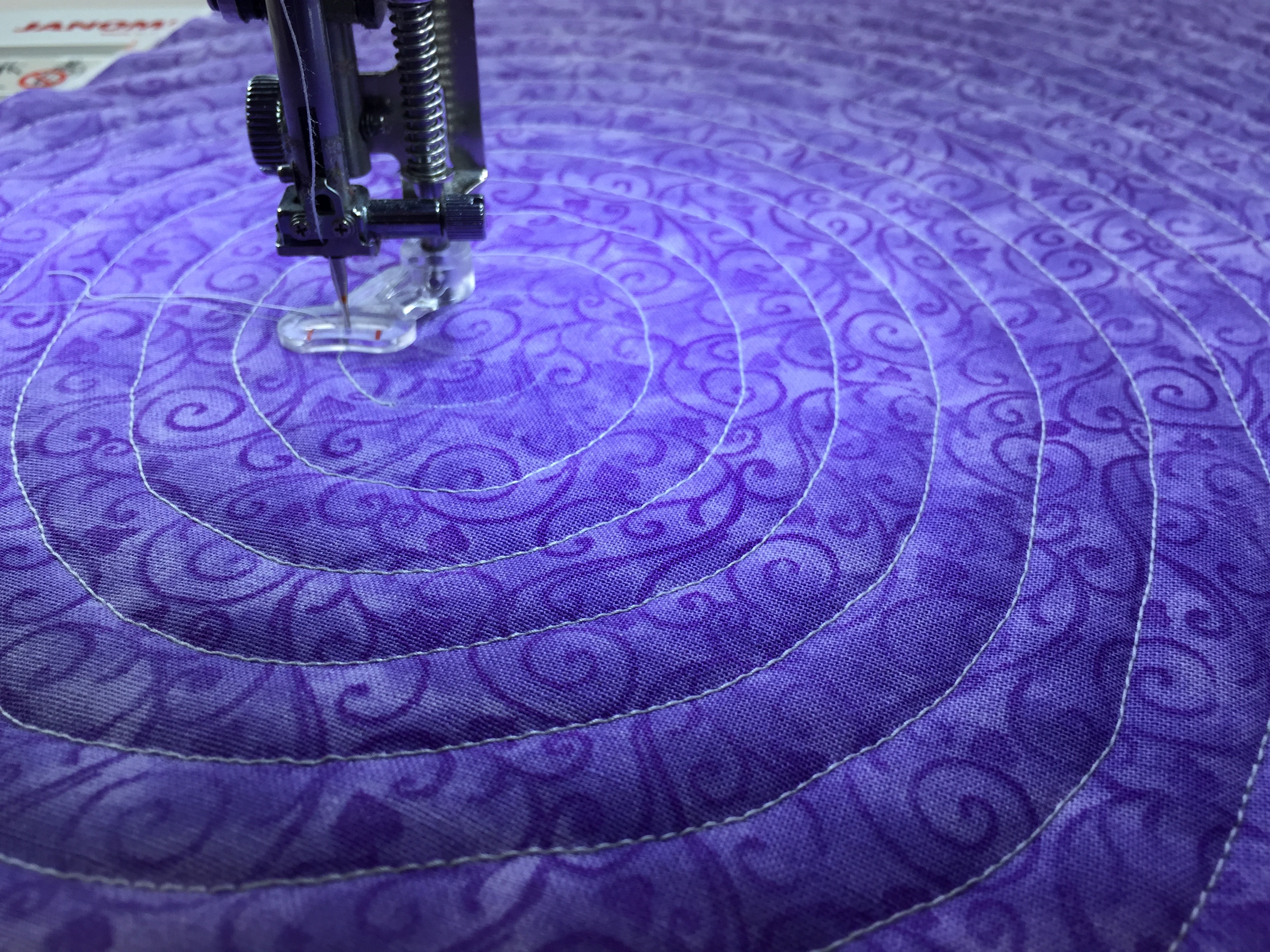 If you don't like the centre of the spiral open, and you want it to go all the way in to a point, it is easiest to do this at the end with your free motion foot and feed dogs down. Mark the centre of the spiral, and trace the line.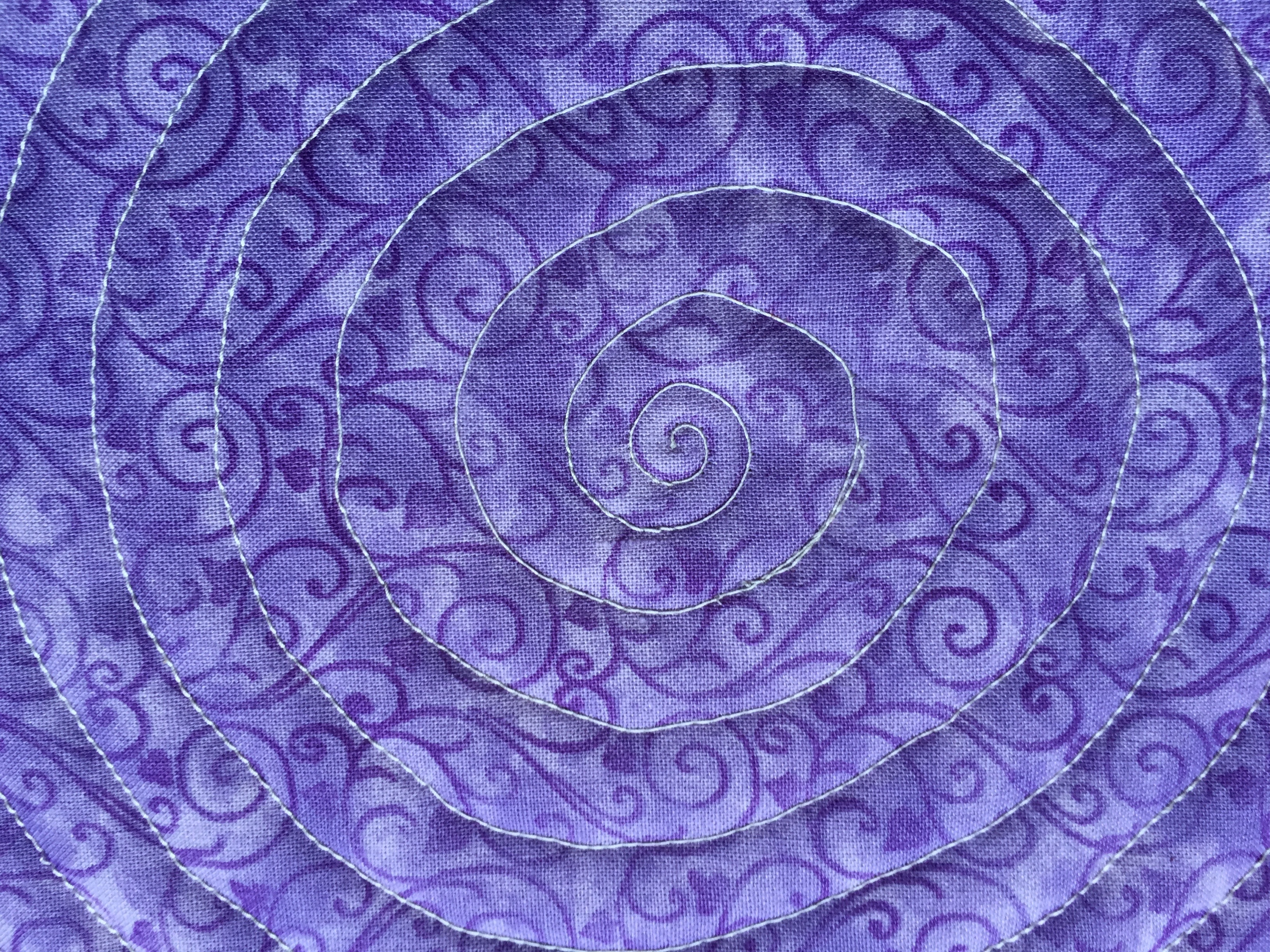 By coincidence, there was a spiral on the fabric, so I used that as my centre point. This step is totally optional and just a matter of personal choice.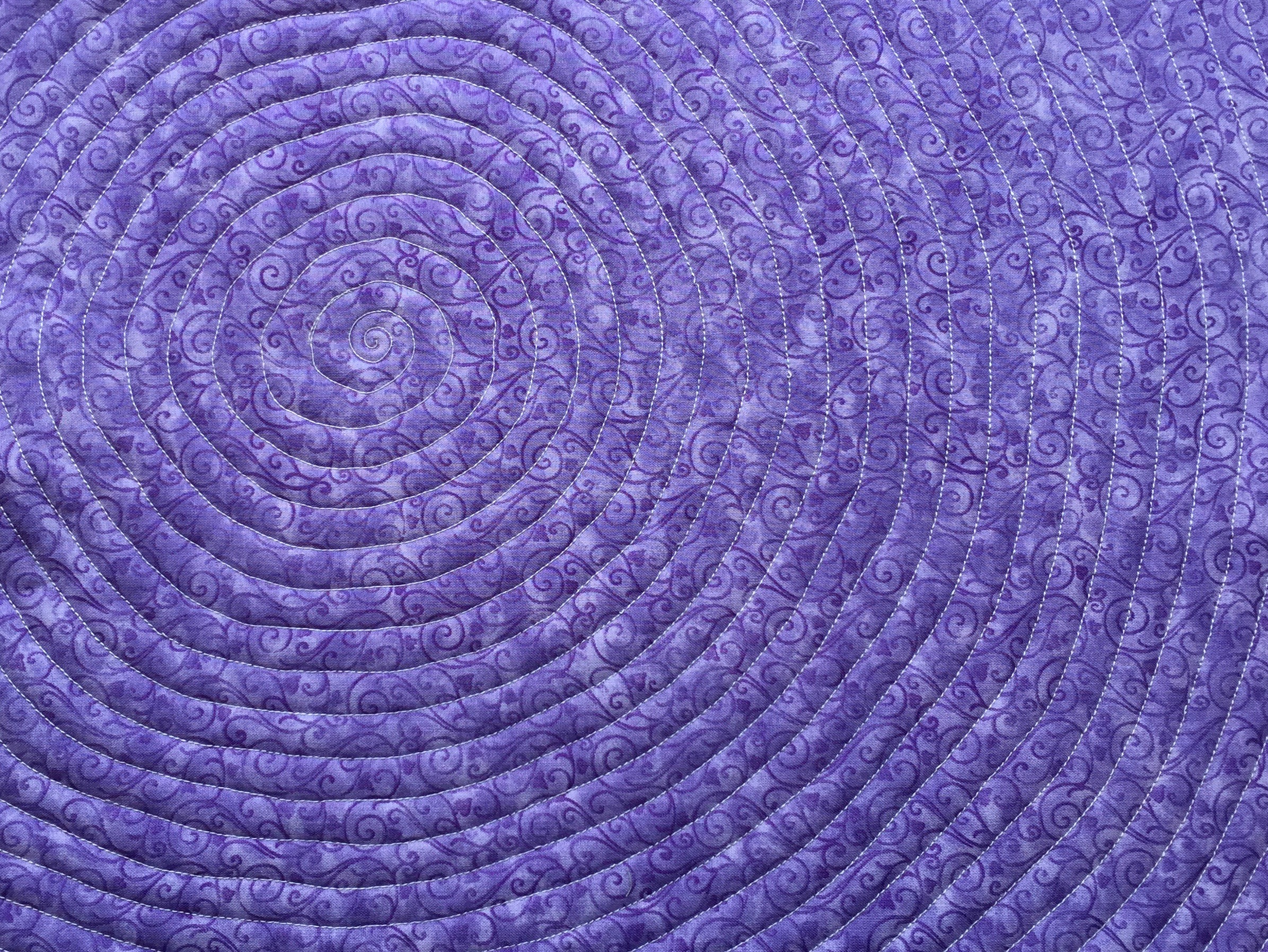 This is a great technique to add interest to a simple quilt.
---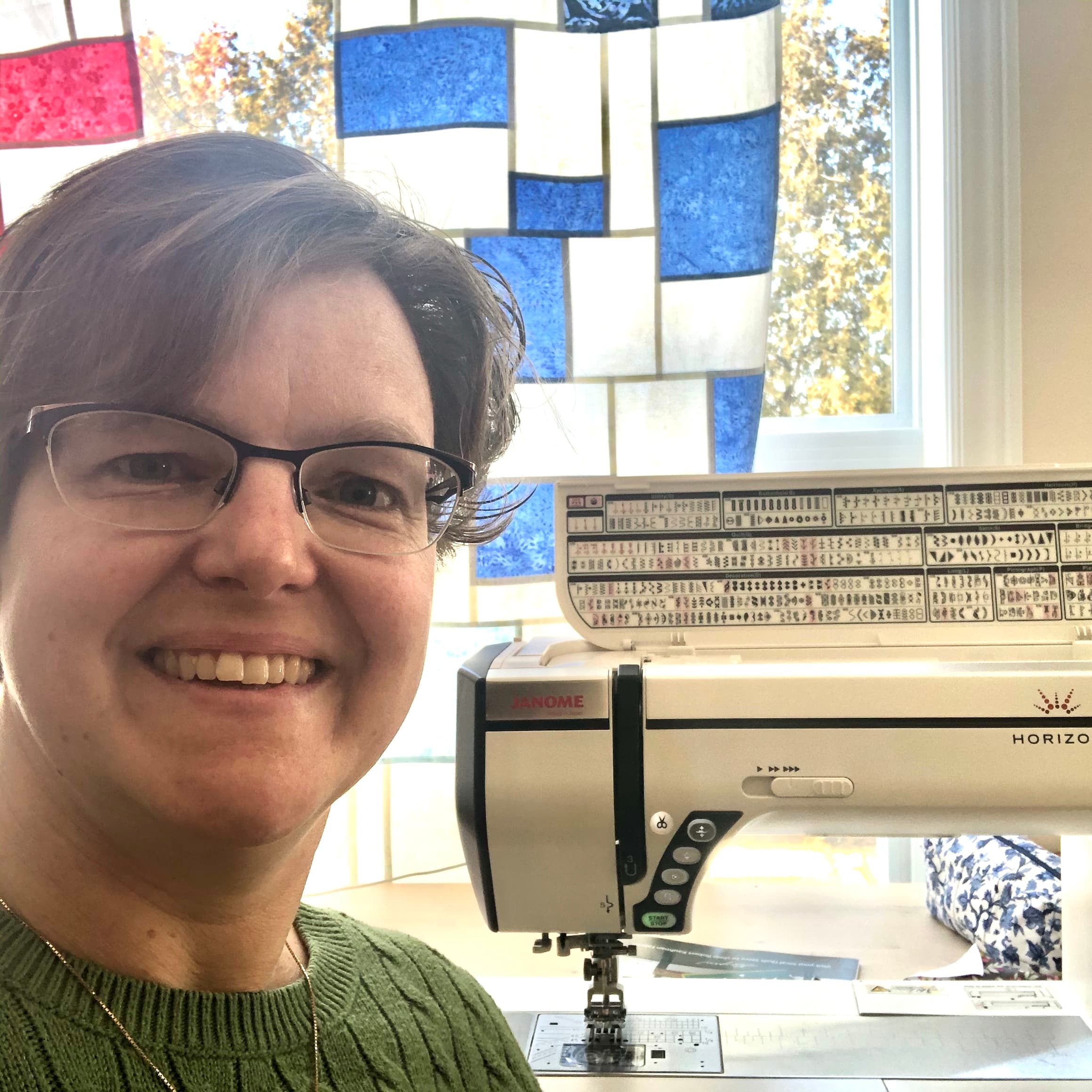 Elizabeth DeCroos
designer, teacher, speaker
Elizabeth enjoys doing all types of sewing and needlework and teaching others new techniques. For more information or to have her speak to your group click HERE.