Here we are at our last block!  This block is pretty simple and straightforward.  The thing to be most careful of is accurate cutting and seam allowances, since you are dealing with smaller pieces.  Working with many small pieces means that errors are compounded as you put them together.  As always, quantities are given for two blocks for the larger quilt, with quantities for one block in brackets.
You will need: eight (four) light 4-1/2″ squares, forty (twenty) light 2-1/2″x1-1/2″ rectangles, forty (twenty) dark 1-1/2″ squares, ten (five) dark 2-1/2″ squares.  This is a lot more pieces than any other block we have done.
Combine the dark 2-1/2″ squares with the light rectangles and dark 1-1/2″ squares to make mini nine patch pieces with the 2-1/2″ in the centre.  This is the same way we have done all the rest – make rows of three and then combine them.  These should finish to 4-1/2″ squares.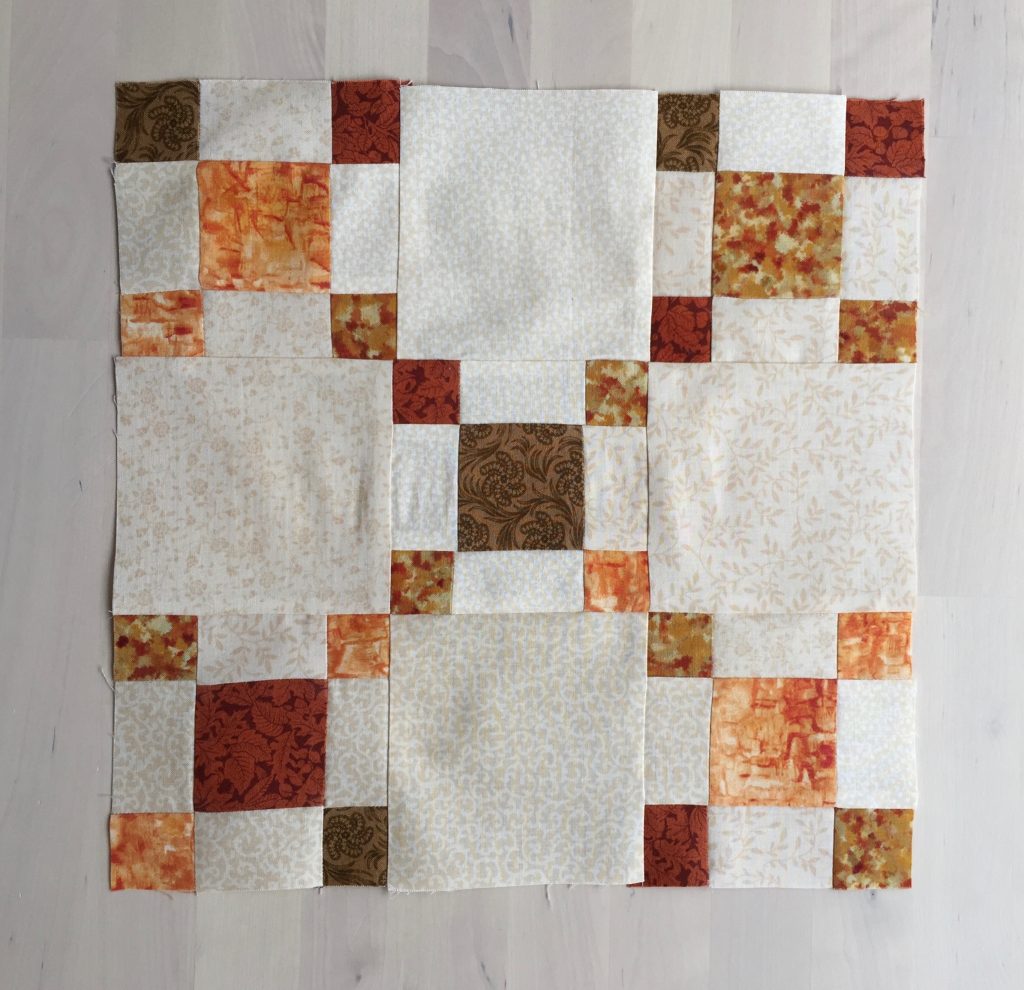 Use these are the "dark" blocks to make a full-sized nine patch block.  It is a lot more sewing than the other blocks, but it is not difficult to figure out.
You  might think there is a problem because the small dark pieces on the outside edge look like rectangles and not squares.  That is because they have some seam allowances, but not all.  They should look like that.  They will be squares when this block is joined up to something else.
Twelve blocks are done!  Now we just have to put them together to finish the quilt.
---
---