Looking for a quick fall project?  These cute pumpkins are a great way to try out some new embroidery stitches.  All you need is some fabric, floss and a wooden hoop.  A piece of felt will give it a clean back, but that's optional.
I used a 7-inch hoop, but the project is easily scaleable.  Print the pumpkin pattern and cut it out.

Increase or decrease if you want a different size. Trace onto fabric with a wash-away marker.

You can embroider on pretty much any fabric, so feel free to experiment.  I used a scrap of heavy twill.  If you use a light weight fabric like quilting cotton, use a stabilizer on that back to help support the stitches.

Once the design is traced, draw a vertical line in the centre of the pumpkin.

Then draw lines 3/8″ parallel to the centre line.


For doing the embroidery, I used an 8-inch plastic hoop.  You can use the same wooden hoop that you will use for framing, but sometimes the wooden hoops are not very sturdy for working.  Centre the design, and tighten the hoop so the fabric is taut.

Use a needle with a sharp tip and long eye.  Choose thread that matches the weight of the fabric.  For my heavy fabric, I used a size 5 Perle cotton.  If you are using a lighter fabric, use 2-3 strands of embroidery floss.
---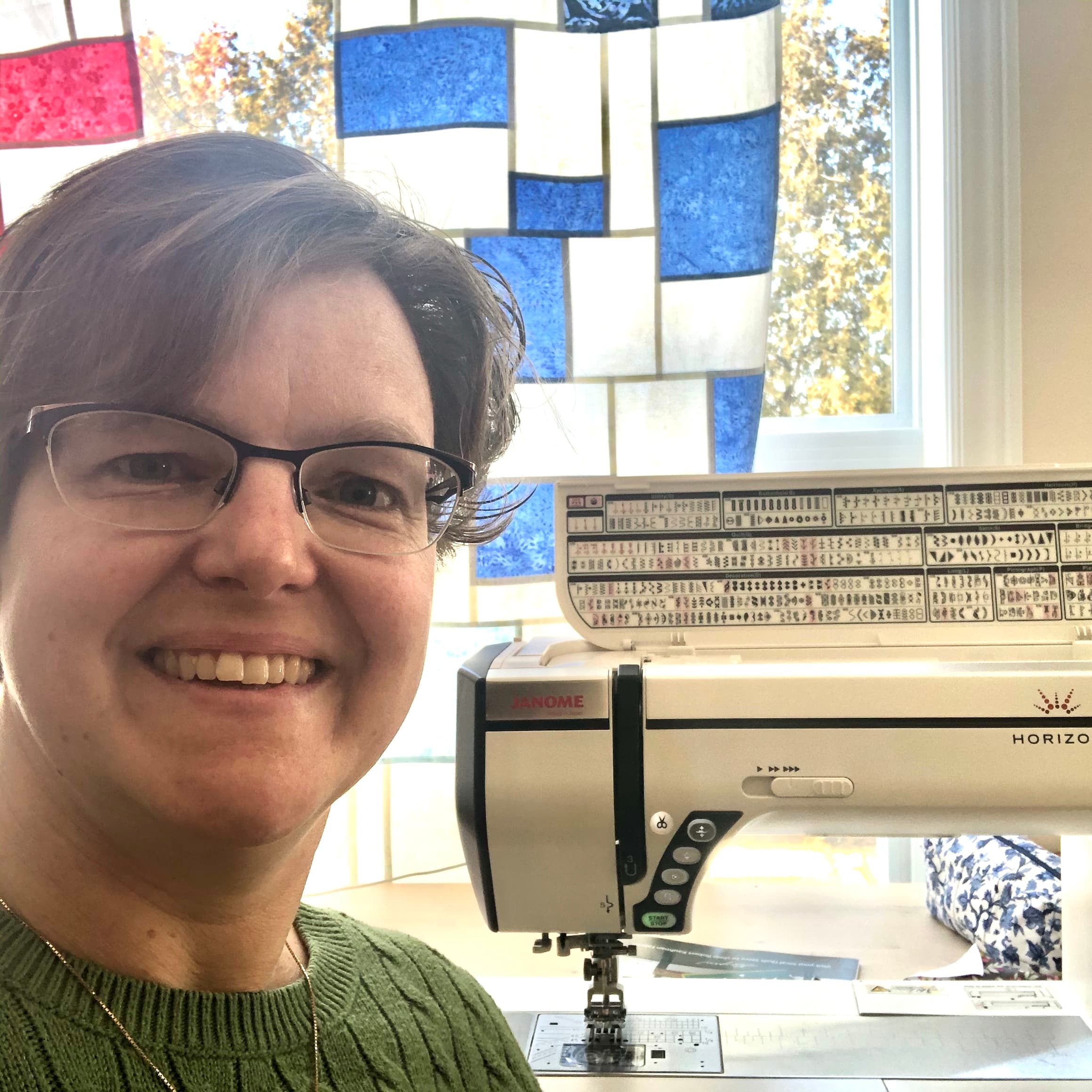 Elizabeth DeCroos
designer, teacher, speaker
Elizabeth enjoys doing all types of sewing and needlework and teaching others new techniques. For more information or to have her speak to your group click HERE.