Stem stitch is a little similar to back stitch, but because the stitches overlap, the lines are smoother.
This is the sixth different option for stitching the flower motif. You can get the motif and links to the other stitches HERE.
I used three strands of DMC#604 to stitch it out. If you need a reminder of how to stitch a stem stitch, HERE is a tutorial.
Stem Stitch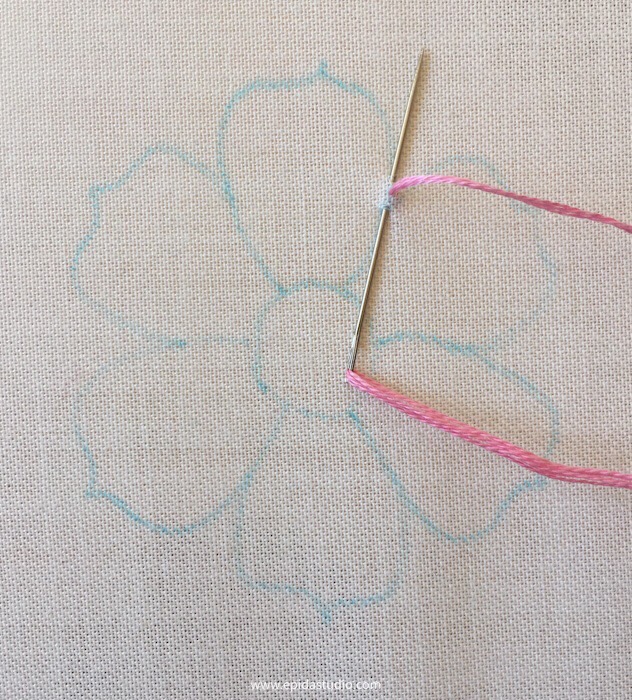 Begin at a point where two petals meet, and take a backstitch.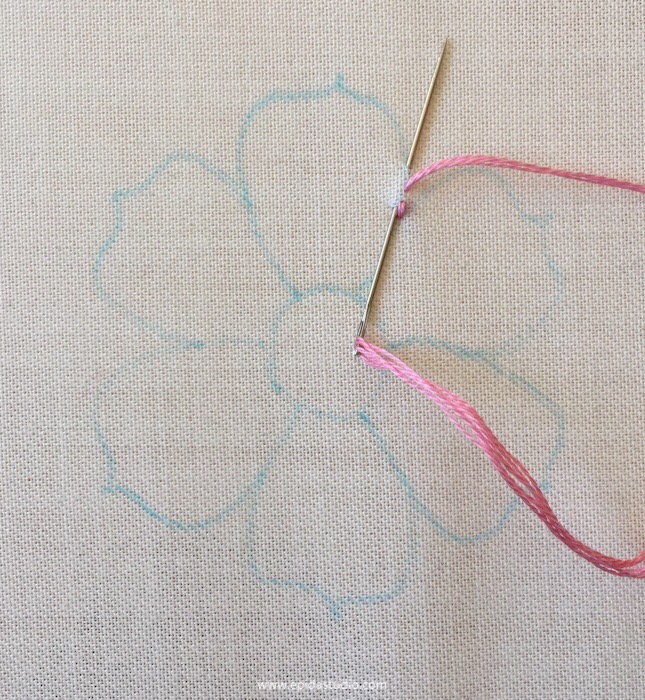 Take the second backstitch, but place it so that it overlaps on one side of the previous stitch.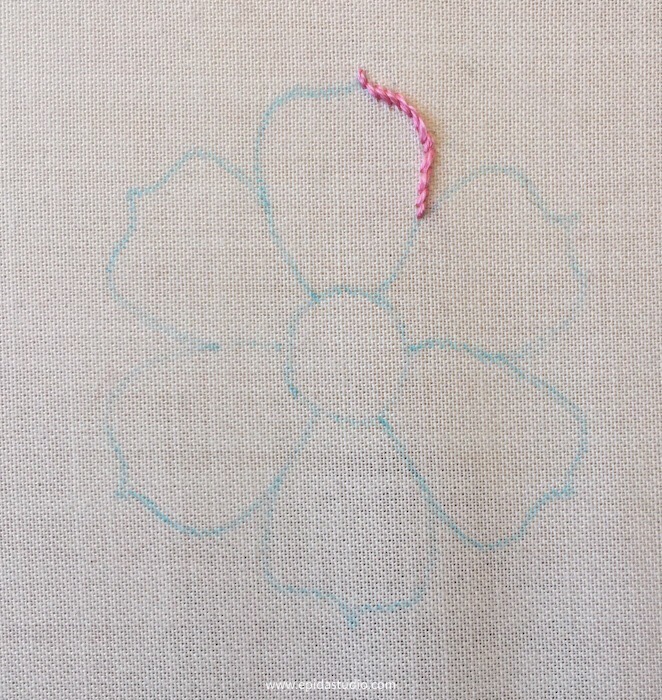 Continue along up to the tip of the petal.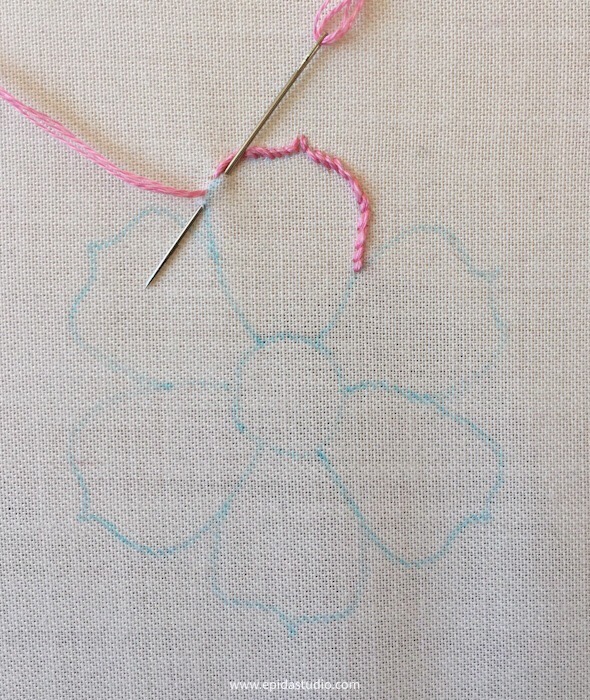 Continue another line of stitching down the other side of the petal, all the way to the centre.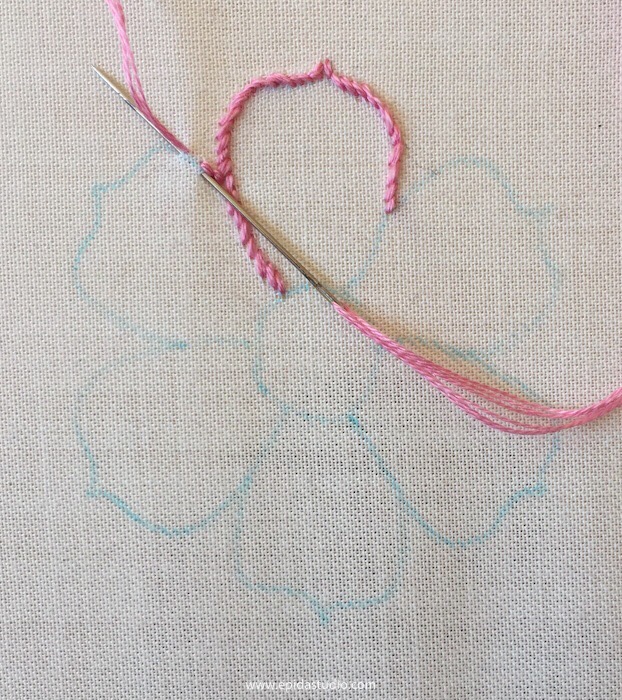 Begin the next petal at the point where it touches the first petal.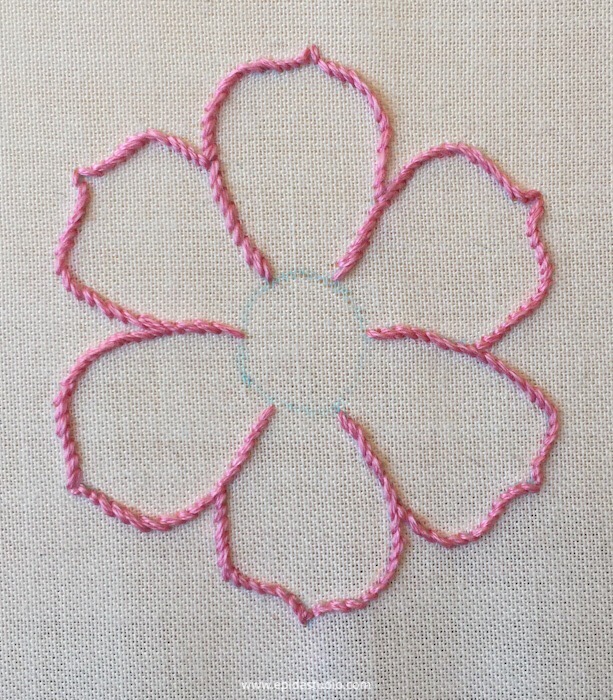 Continue all the way around the petals.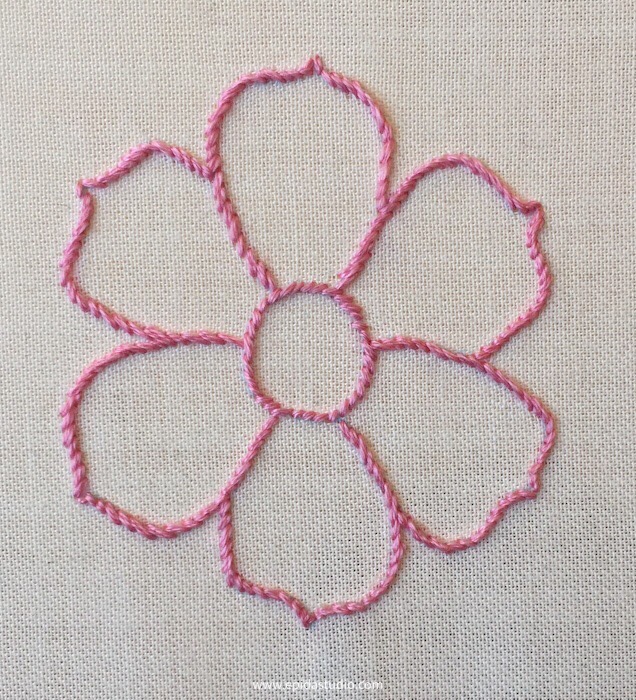 Finish up the centre of the flower, making the first and last stitches overlap.
[mailerlite_form form_id=3]
---
---