One of the nice things about embroidery is that it can be done on almost any base material. Throughout history and in all different cultures, thread has been used to embellish all kinds of things.
If you are beginning to learn embroidery, however, there are things you can do to make it easier for yourself. One of these is choosing the right fabrics to embroidery on.
The term embroidery is a general term that applies to any type of embellishment with a needle and thread. There are two main categories of embroidery – counted thread and surface embroidery.
Counted thread embroidery includes any style where the stitches are worked over specific numbers of fabric threads. Common forms of counted thread include cross stitch, Hardanger, Bargello, drawn thread and needlepoint. These are normally worked from a chart.
Surface embroidery is made up of stitches that sit on the surface. Normally lines are marked on the fabric and stitches are worked over the lines and symbols. Common forms of surface embroidery include crewel, stumpwork, goldwork, and freestyle.
Here are some common fabrics and the types of embroidery they are best suited to:
---
Even weave (Aida, etc)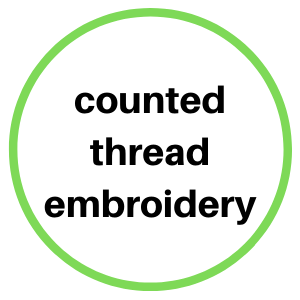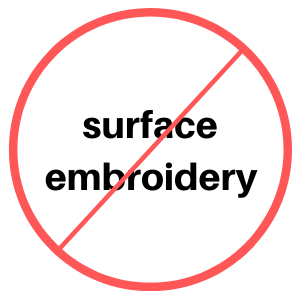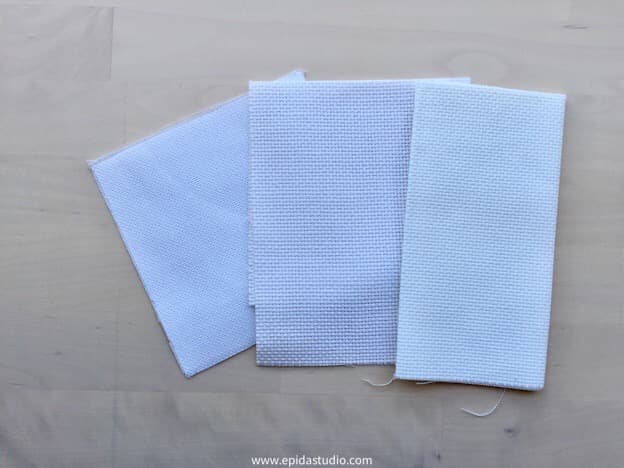 Aida cloth is designed primarily for cross stitch. It comes in a variety of counts (weave sizes) and many colours. You can get almost any size you need whether you want to make a small necklace pendant or large table runner.
This is a great option for beginner embroidered because it is economical and easy to work with.
Technically you can do surface embroidery on aida cloth, but it isn't the best choice. I don't recommend it unless you are embellishing cross stitch.
---
Canvas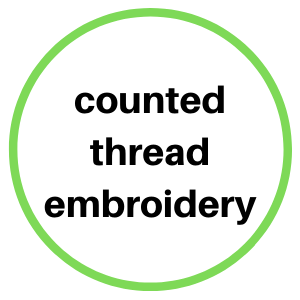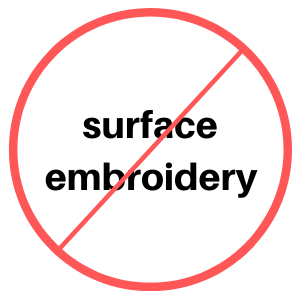 There are many different types of canvas, but the distinguishing feature of canvas is that the holes are quite large. Often even larger than the threads in the weave.
Canvas is used in many forms of counted thread embroidery, especially needlepoint and Bargello. Often you can get it printed with a design to stitch.
Canvas is also available in plastic. Plastic canvas has rigidity so it doesn't require a hoop or frame. It is often used for three-dimensional projects like boxes or cups. It is perfect for beginners or those with dexterity or vision challenges.
---
Felt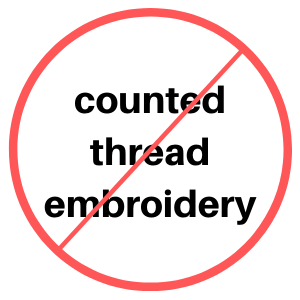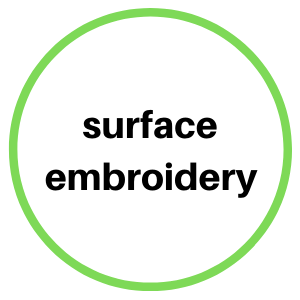 Felt is a wonderful choice for beginners, especially children. It can be worked without a hoop and is sturdy to hold.
It is difficult to transfer designs onto felt, so avoid patterns with small details. Stick to simple designs or improvisational stitching. Freestyle embroidery is perfect for this.
For a special project, wool felt is a beautiful fabric to work with, but for practice or children's projects, synthetic felt will be fine.
---
Cotton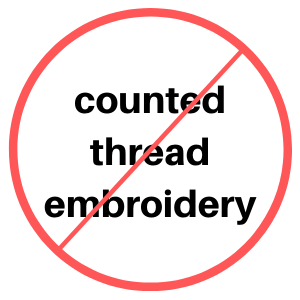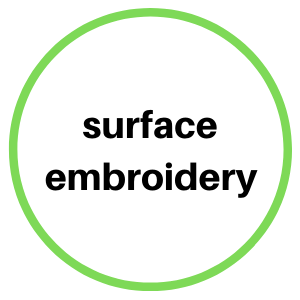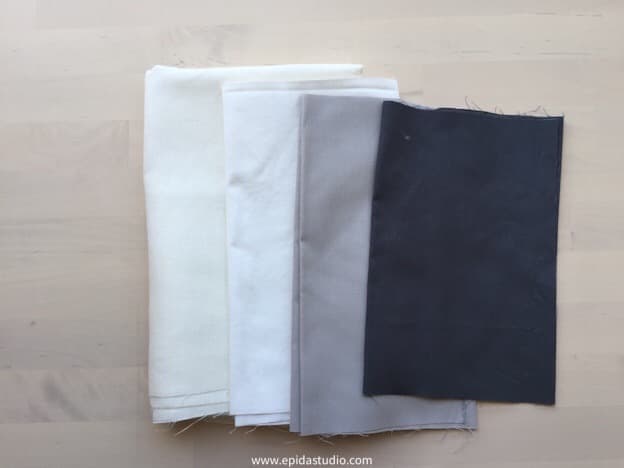 Cotton is another wonderful choice for beginners. It is available in different colours and weights. It works well with six strand embroidery floss, which is a great thread choice for beginners.
Try to use cotton that has a bit of weight to it. If it is too thin and flimsy, the stitches might pull the fabric or be visible through the fabric. This is sometimes an effect that you want, like in shadow work, but usually you don't want it.
Don't limit yourself to solid colours. Play around with embroidering on prints.
Normally cotton isn't a good choice for counted thread embroidery because the weave is so close together. But often you can get cross stitch designs that are stamped onto the fabric. You can either find iron-on transfers or get kits that are already stamped. Pillow cases and table linens are common.
---
Linen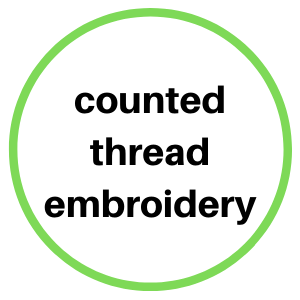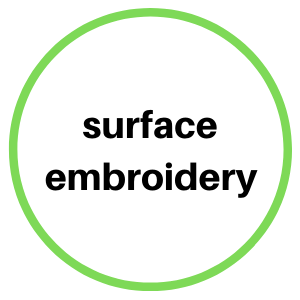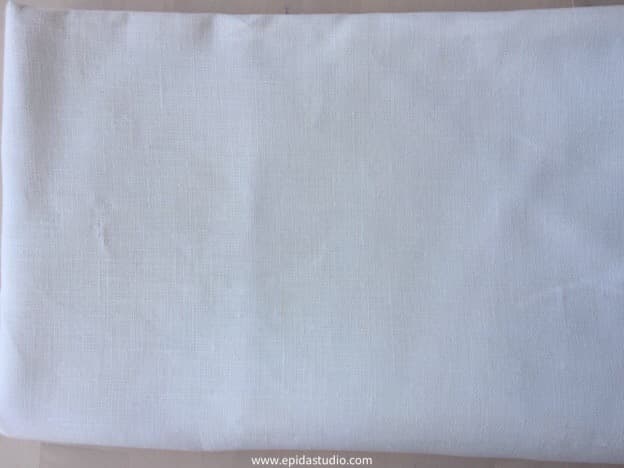 Linen is the first option that works well for both counted thread embroidery and surface embroidery! It is the best of all worlds. It is available in different weights and weave densities, so choose the one that works best for your project.
If you are going to use it for counted thread embroidery, be sure to check that it has an even weave. Warp and weft threads should be the same size so that four threads down and four threads across are the same distance.
The main drawback with linen is the cost. Compared to cotton, it is far more expensive, so beginners might want to learn with cotton first.
---
Poly cotton blend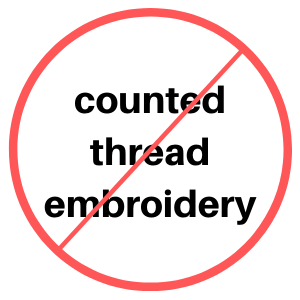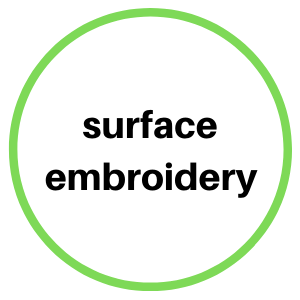 Fibre purists will say that you should only use natural fibres, so you shouldn't use poly cotton blend for embroidery.
Use your own values, goals and skills to make your choice. If you are a beginner or just practicing, poly cotton can be an economical choice. If you are embroidering clothing, a poly blend can be easier to care for.
Knits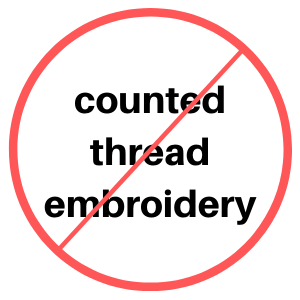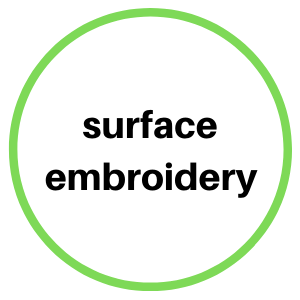 Knits are not normally a good choice for embroidery, but you might want to embellish a ready-made garment. With some special care, this can be done. You will need to add an interfacing or stabilizer to support the stitches.
Just keep in mind that the area with the stitching will no longer have the same stretch as the original knit. If you are stitching in an area like a neckline, be sure you can still get it over the head.
---
Other Fabric
There are lots of other specialized materials that can be embellished with embroidery like leather, silk, plastic or even paper. If you want to experiment with these, look for project-specific information. The more you get into the world of embroidery, the more options you will find.
Special notes
No matter which fabric you choose, the thing to be careful of is the fabric – thread – needle combination. It might not be a bad fabric, it just doesn't work with the thread you are using.
Be prepared to make mistakes when you are learning, relax and have fun!
---