Now that the fabric is prepared, it's time to start stitching.  Use a thread weight that is balanced to the fabric you used.  If you use a fine thread on a heavy fabric, it will be difficult to see.  If you use a heavy thread on a lightweight fabric, the fabric will not be able to support it, and it will be distorted.
The first stitch to do is backstitch.  Choose one of the lines for the stitching.  Bring the needle up just a bit from the end of the line.

Put the needle in, back at the end of the line.

Bring it up ahead of that stitch,

and put it down at the end of the previous stitch.  Proceed in this way to the end of the line.  Weave the end of the thread into the stitches on the back, and then cut off.

Do backstitch on every third line.

The next stitch is wrapped running stitch.

Do the running stitch across the whole line.

Then bring the thread to the front, and wrap it around each of the running stitches.  The thread just floats between the fabric and the stitches; it doesn't go into the fabric at all.

At the end of the line, take it to the back of the fabric and weave it into the stitches on the back to finish off.

Repeat on every third line.

The last line is chain stitch.  Bring the thread up to the front of the fabric.  Put it down at the same spot, and then up in a running stitch, catching the thread under the needle to form a loop in the stitch.

This chain is pulled fairly tightly, since we want the effect of a straight line.

Repeat on all the lines left.

Next week, we will fill in the spaces with other decorative stitches.
---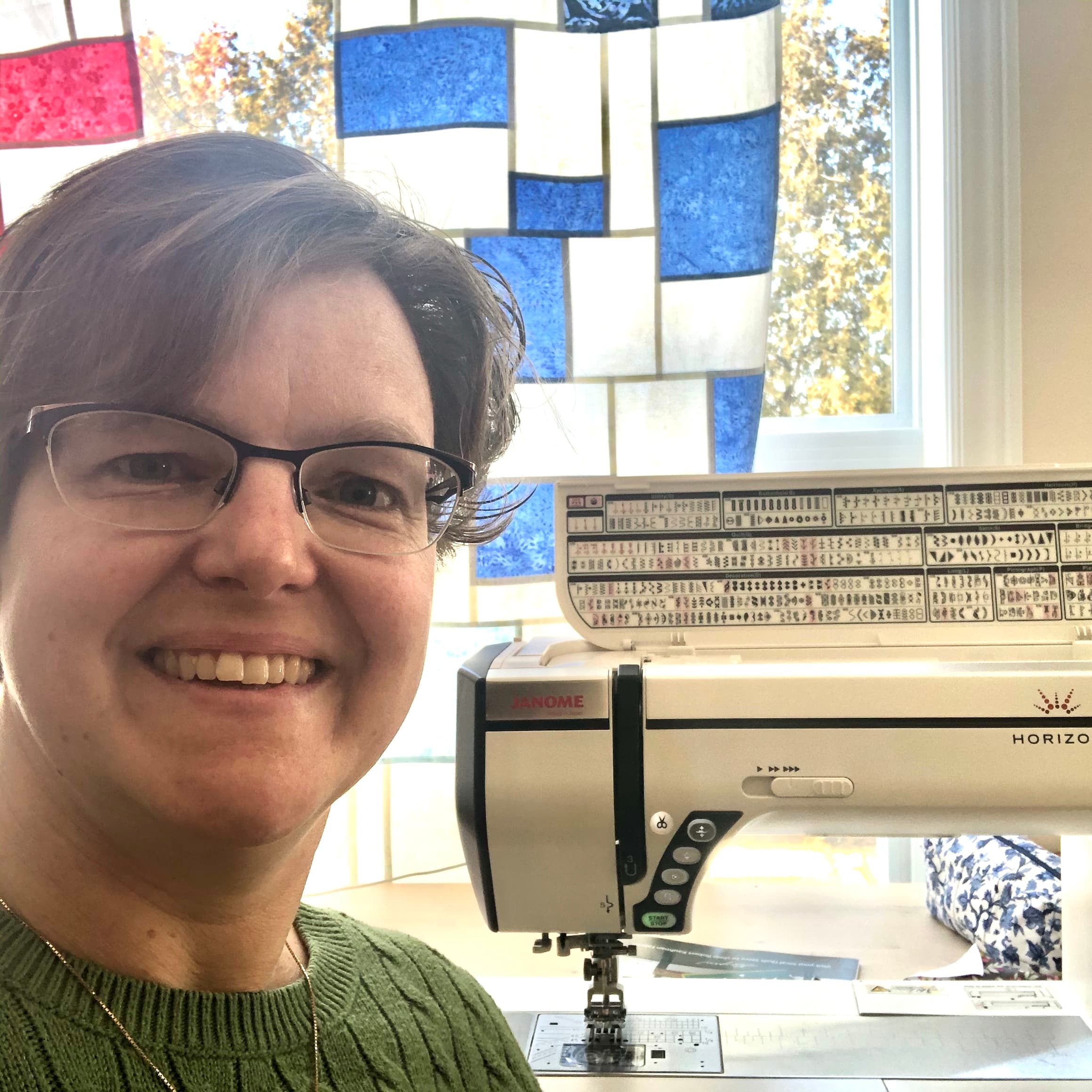 Elizabeth DeCroos
designer, teacher, speaker
Elizabeth enjoys doing all types of sewing and needlework and teaching others new techniques. For more information or to have her speak to your group click HERE.