This quilt pattern is inspired by traditional pojagi (Korean patchwork), but the bold colours and randomly placed shapes also give the feel of a modern quilt.
Each block is unique as the pieces are placed randomly, but construction uses a "no stress controlled-improv" technique.
Many quilters want to do improvisational quilting and make it up as they go along, but struggle with how to start. It is stressful to have a stack of fabric and just begin without a plan.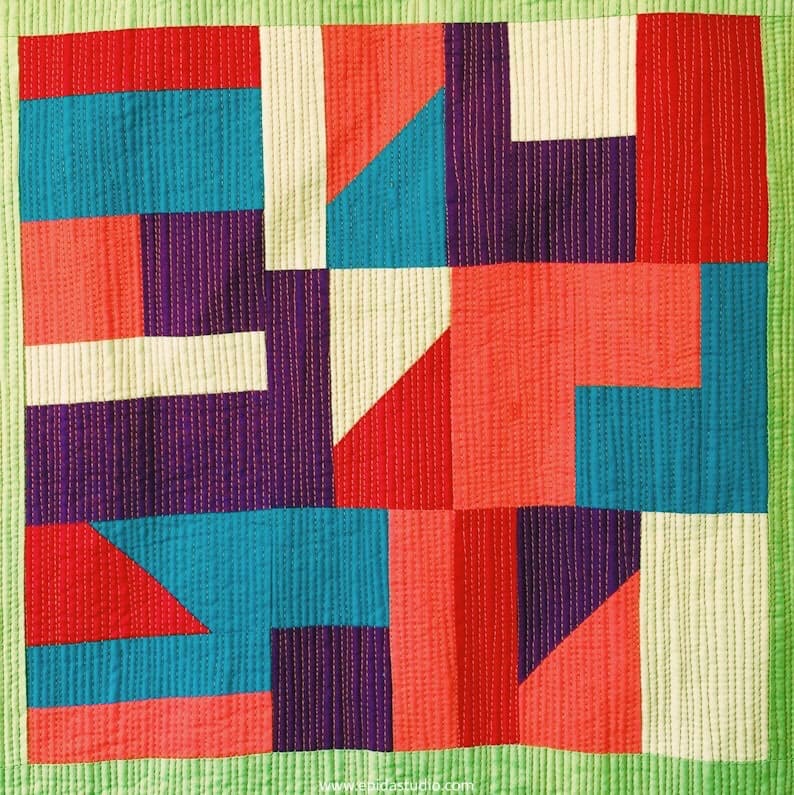 This technique takes that away, and gives clear instructions for cutting and sorting the pieces. By the time you make layout decisions, you are well into the design and the simple choices will be easy.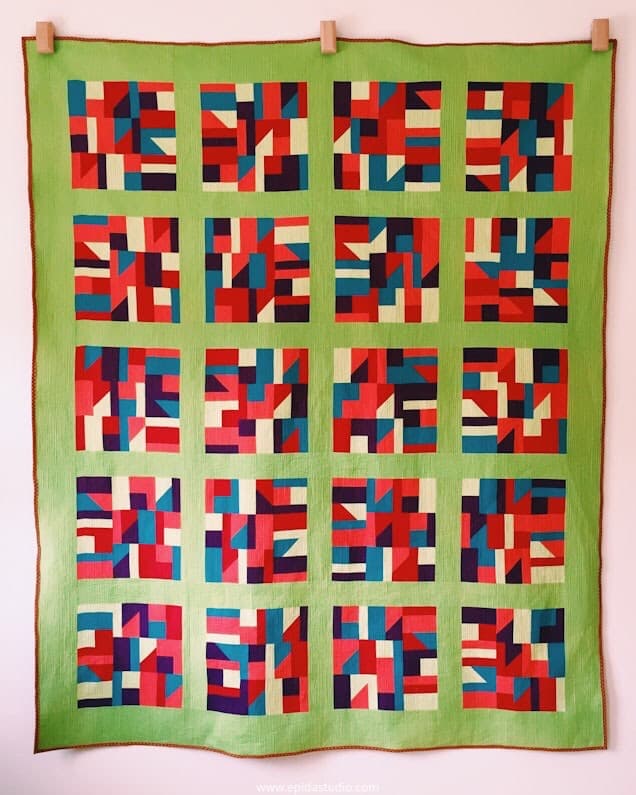 The pattern is for a bed sized quilt (67″ x 82″) but includes an option for a small lap or baby quilt (37″ x 52″).
This pattern is available in my shop or at Etsy. Step out of your comfort zone and try some improv piecing!
---

---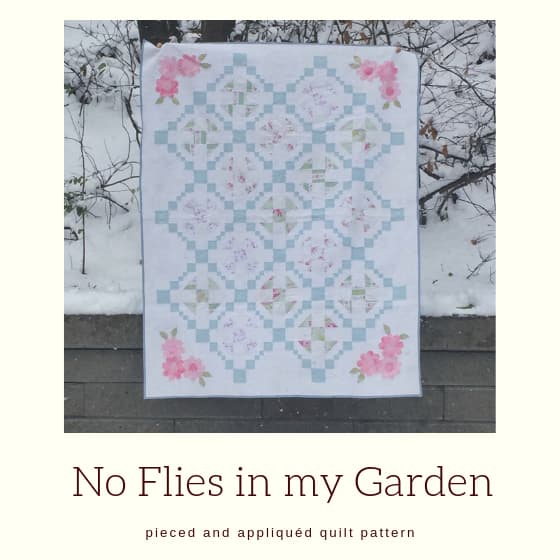 beautiful quilt with both piecing and applique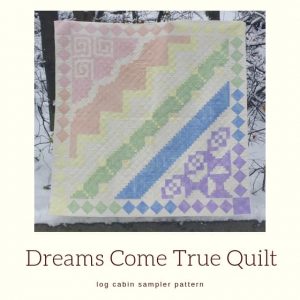 unique sampler quilt in a rainbow of colours.