This small flower is a common decorative element in traditional pojagi. It is not difficult, but takes a bit of planning ahead, since it involves glue and you need to allow drying time.
It is best done with a fine fabric like silk. This sample is done with handkerchief linen with regular polyester sewing thread.
Prepare the fabric
1. Cut out a 2″ square of fabric.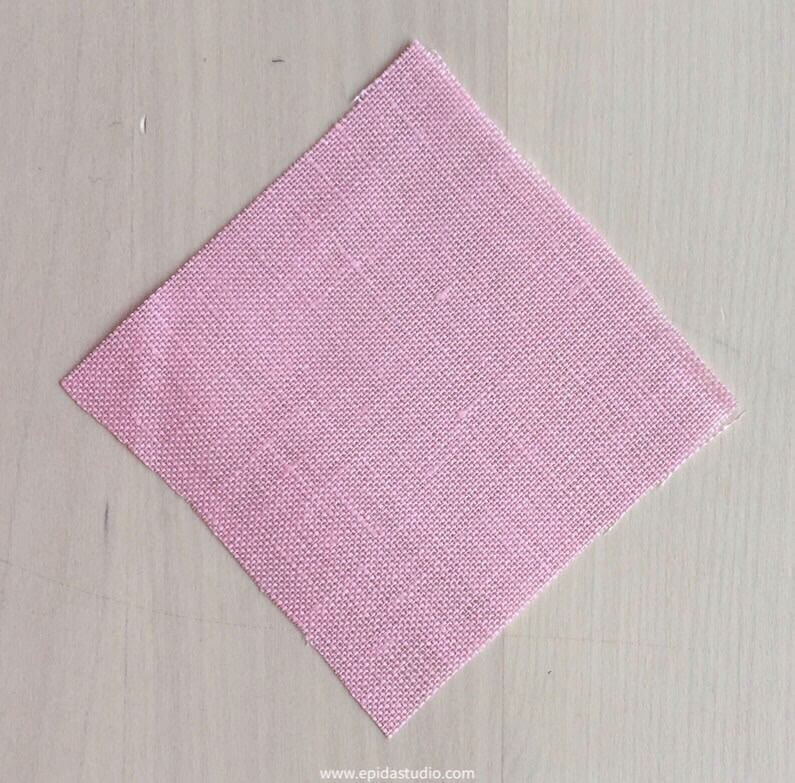 2. Using a long, thin needle to help, roll up from the corner to the middle.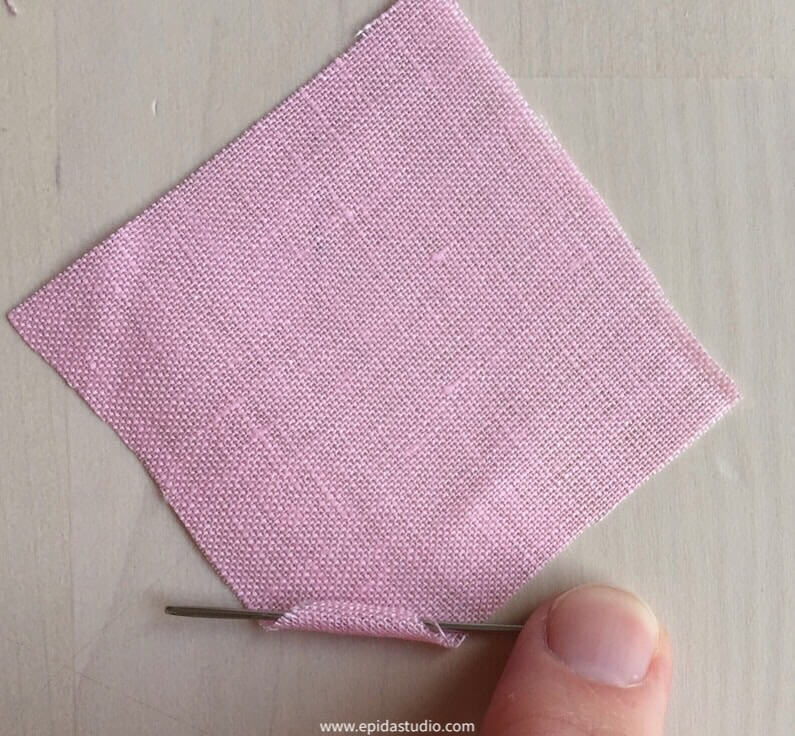 Once you get to the middle, place a pin or two to hold it.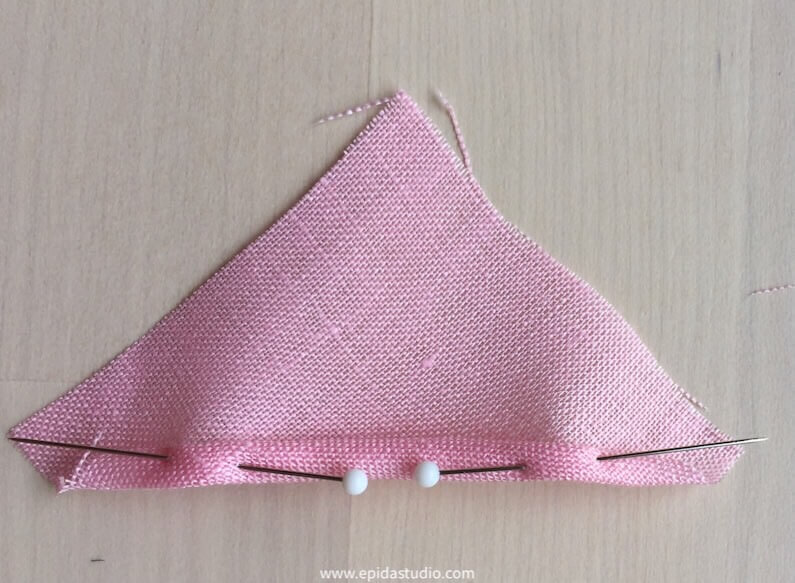 Then roll in from the opposite corner. You can remove the pins and just hold with your fingers.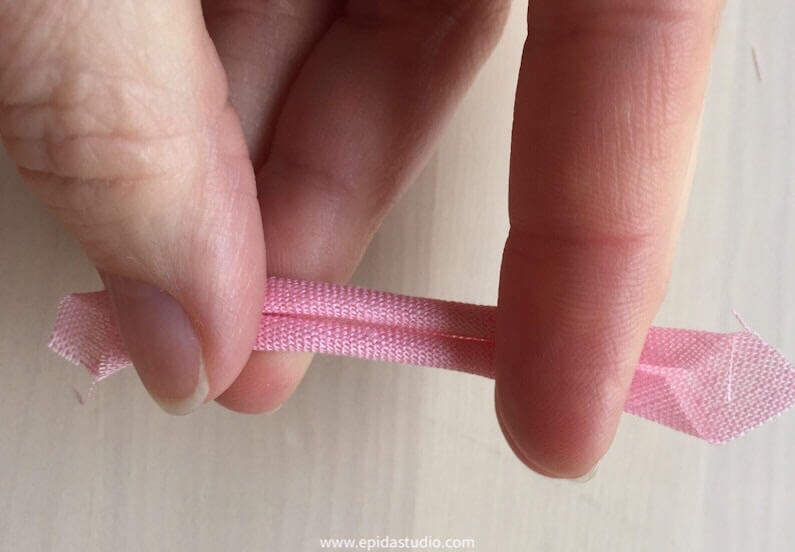 3. Fold in half.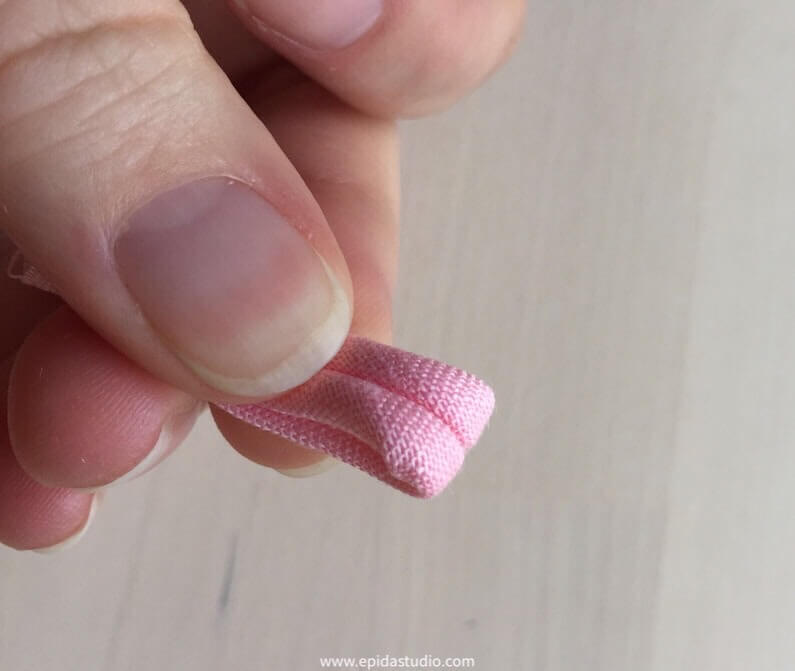 Secure with thread
4. Thread a needle with matching thread, and anchor in the fabric.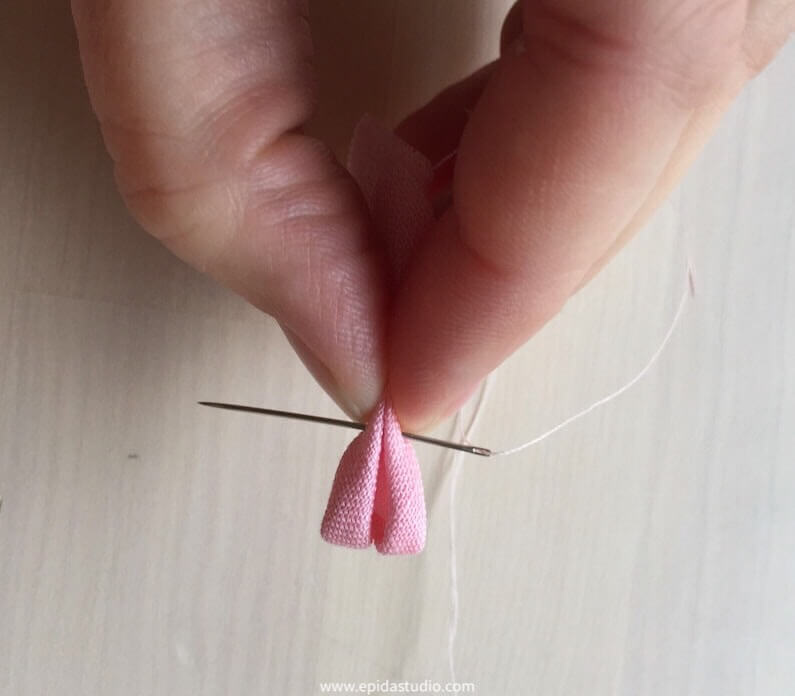 5. Wrap the thread tightly around the fabric. Make sure it is holding it securely – maybe 12-15 wraps.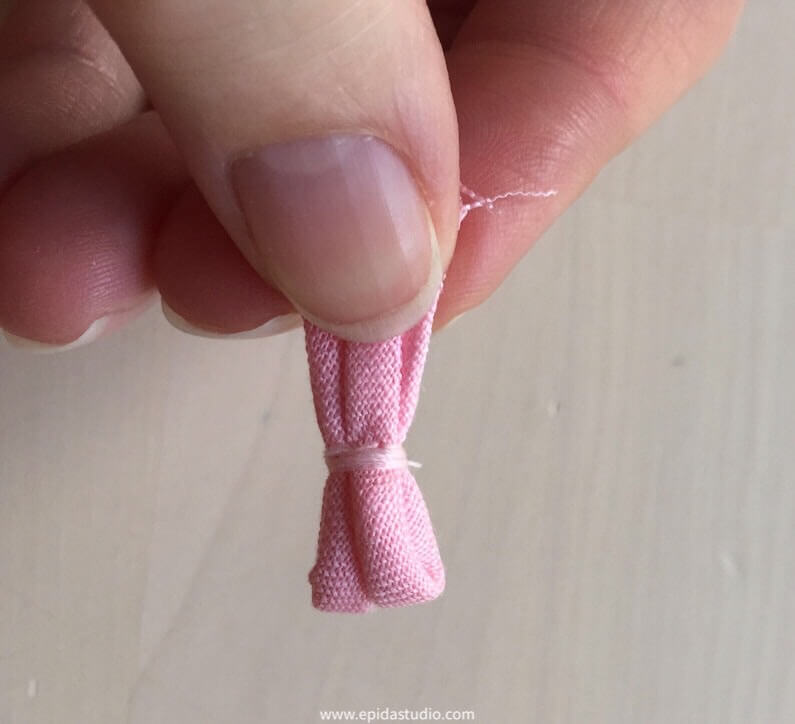 Once the wrapping is done, secure the thread again, knot it and cut it off.
Glue
6. Trim off the ends of the fabric, being sure to leave the wrap with the folded edge.

7. Place a dot of glue or fray check on the edges of the cut fabric to stop it from unravelling. Allow it to dry.

Open
Once it's dry, carefully open the rolls of the fabric.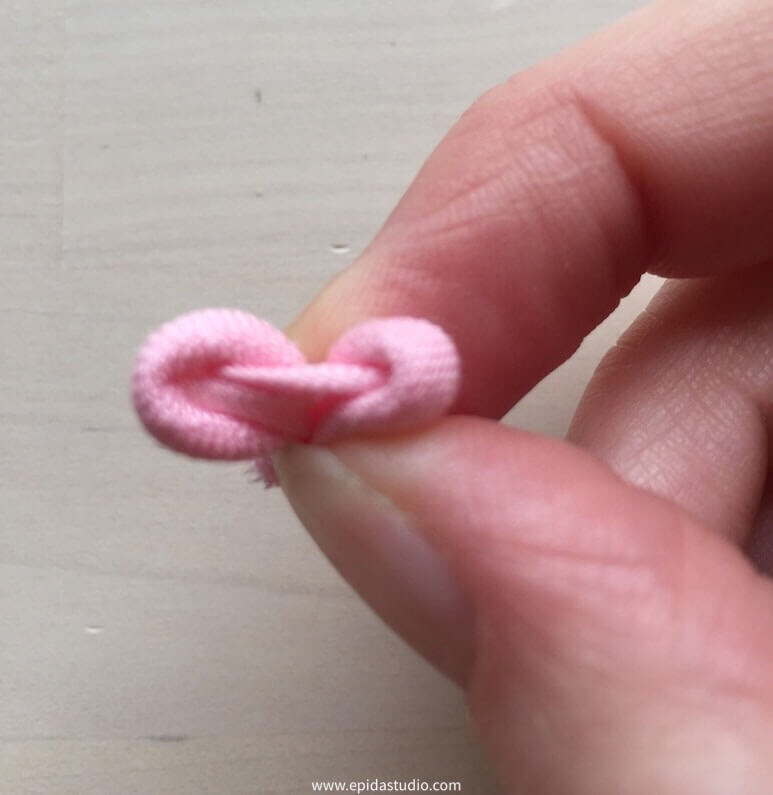 You're done!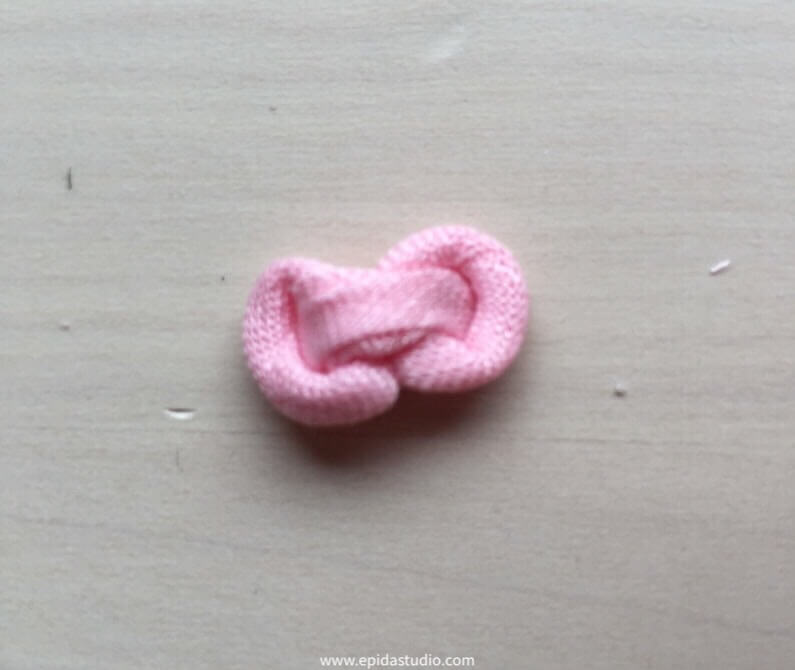 There it is! A little flower.
To attach to a project, use matching thread and tack down in the ditches by the rolls.
These embellishments are not only used as flowers. If you look at pojagi, you will start to notice them more now that you know how they are made.
You could use them in many embroidery or sewing projects.
---
---