This modern pojagi window hanging is part of The Four Season Collection. Each hanging is 24″ square and has a motif to represent a season.
The Fall Window Hanging is a single maple leaf, which can be made in a variety of colours to represent the leaves of fall.
Instructions in this pattern include full instructions with lots of colour images. It uses reversible patchwork seams so that there is no batting or backing. Raw edges are hidden in the seams which give it a stained-glass look in a window.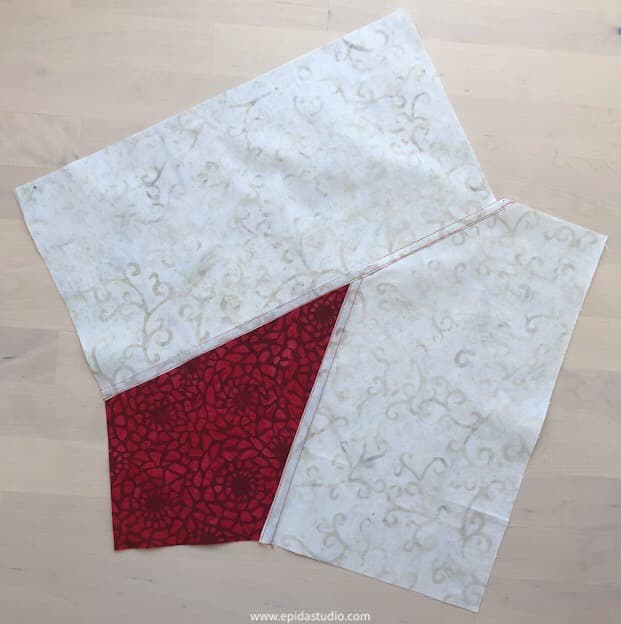 Construction and piecing is simplified with the use of basic shapes and trimming.
Get your pattern today in my shop!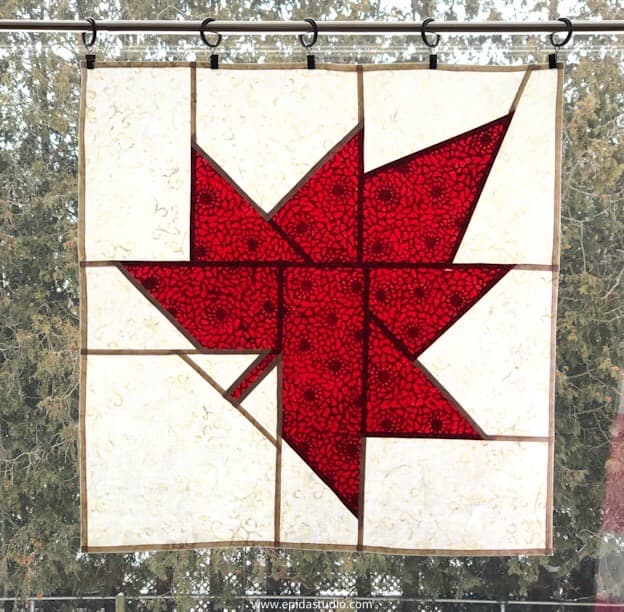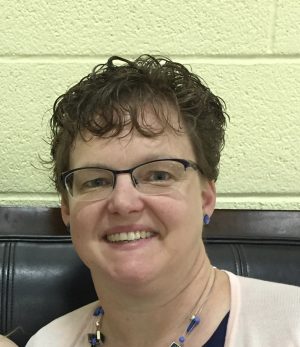 Elizabeth DeCroos
designer, teacher, speaker
Elizabeth enjoys doing all types of sewing and needlework and teaching others new techniques. For more information or to have her speak to your group click HERE.