A pojagi is the original re-usable shopping bag. In ancient Korea, square pieces of fabric were folded and tied to carry things, give gifts or store special items.
Sometimes solid pieces of fabric were used, but often they were scraps put together in patchwork. There were different styles and methods of closing them. You can learn more about the history of pojagi HERE.
Here are two samples of pojagi:
1. Tied Pojagi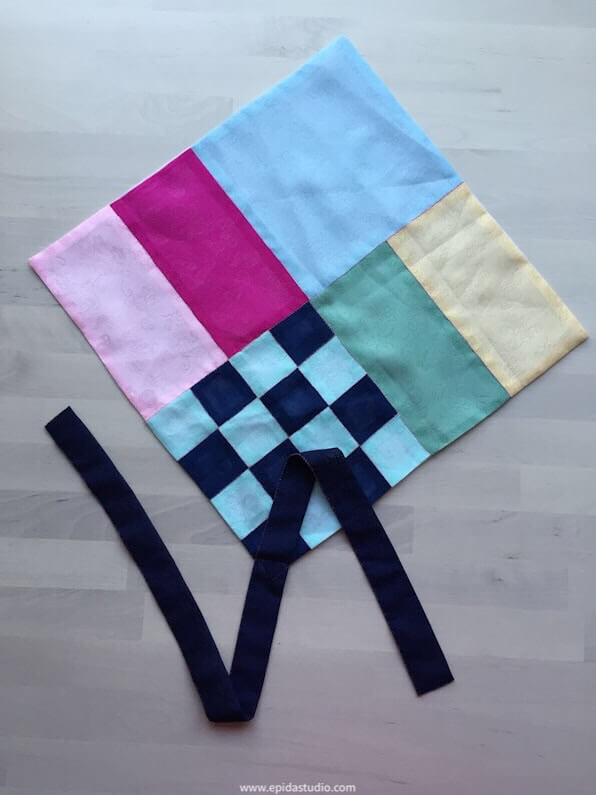 This style is put together with patchwork, and has a tie closure.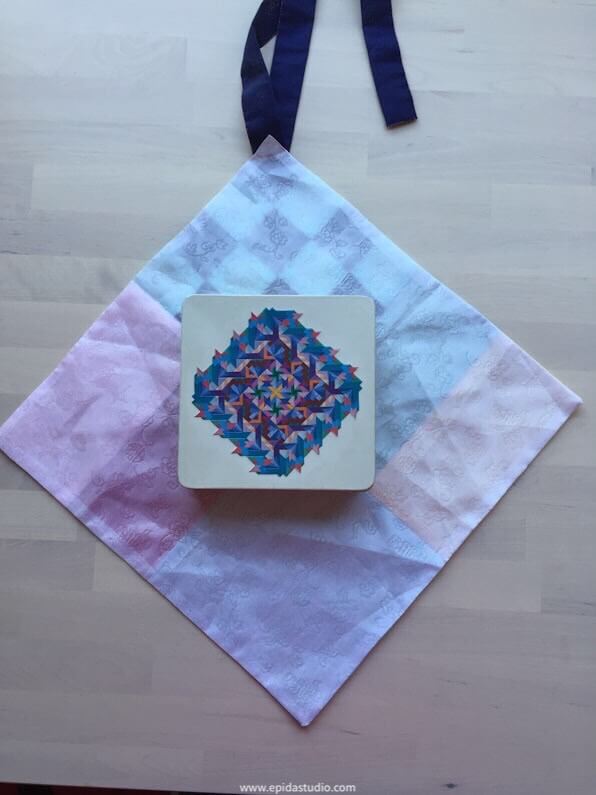 The pojagi is placed right side down, and the item to be wrapped is put on it.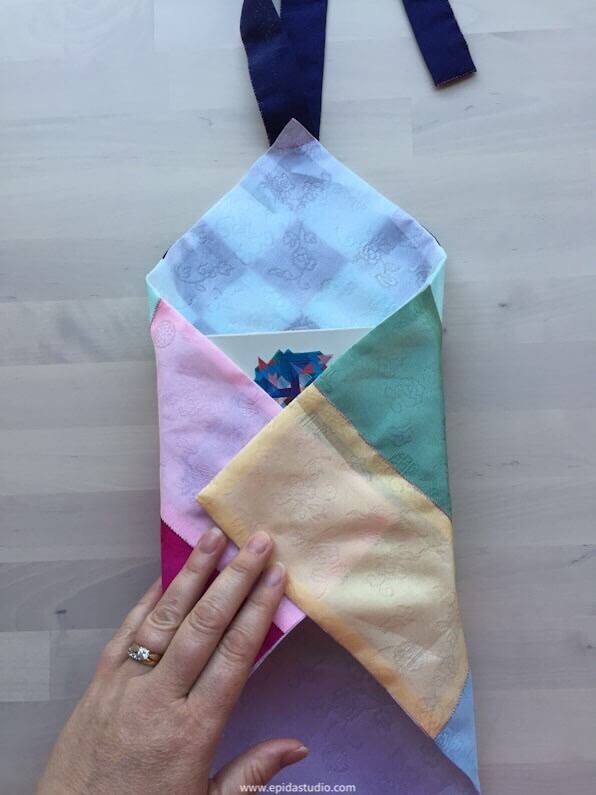 The sides are folded over the item.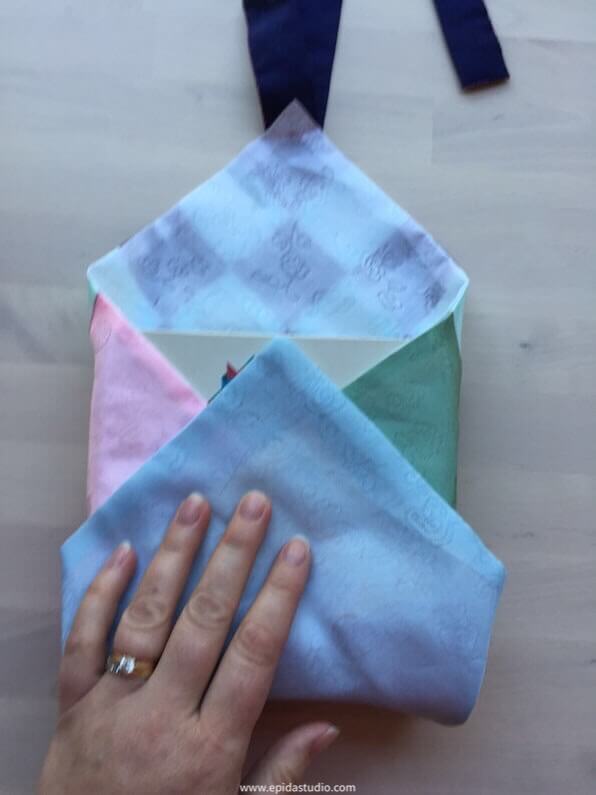 The bottom up is folded up.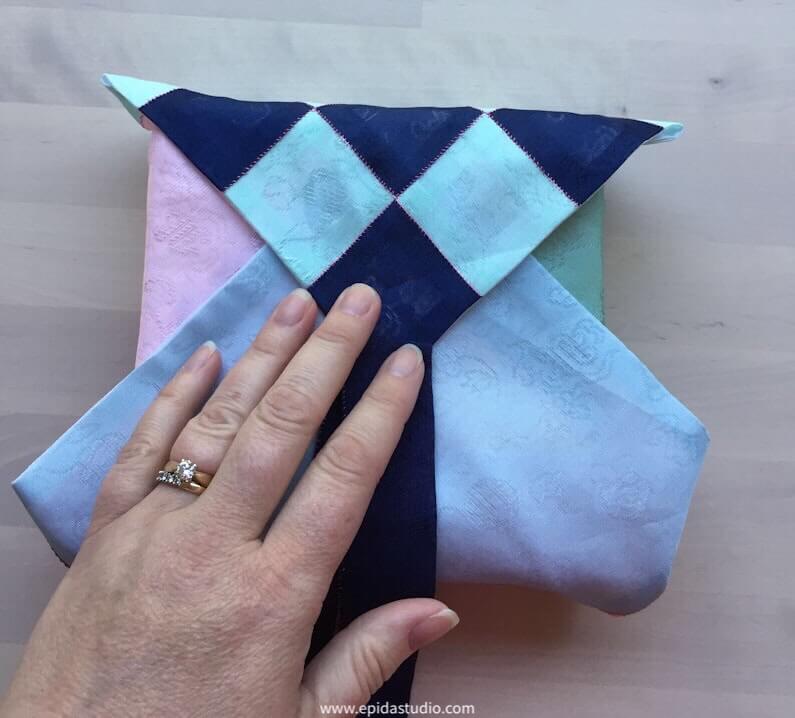 The top is folded down.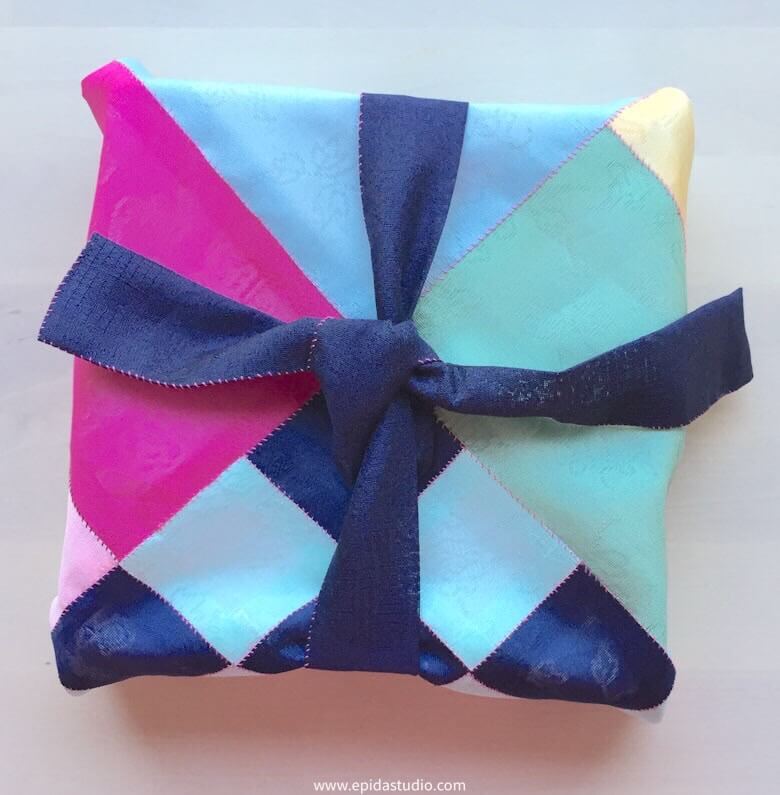 The ties are wrapped around and tied.
2. wrapped pojagi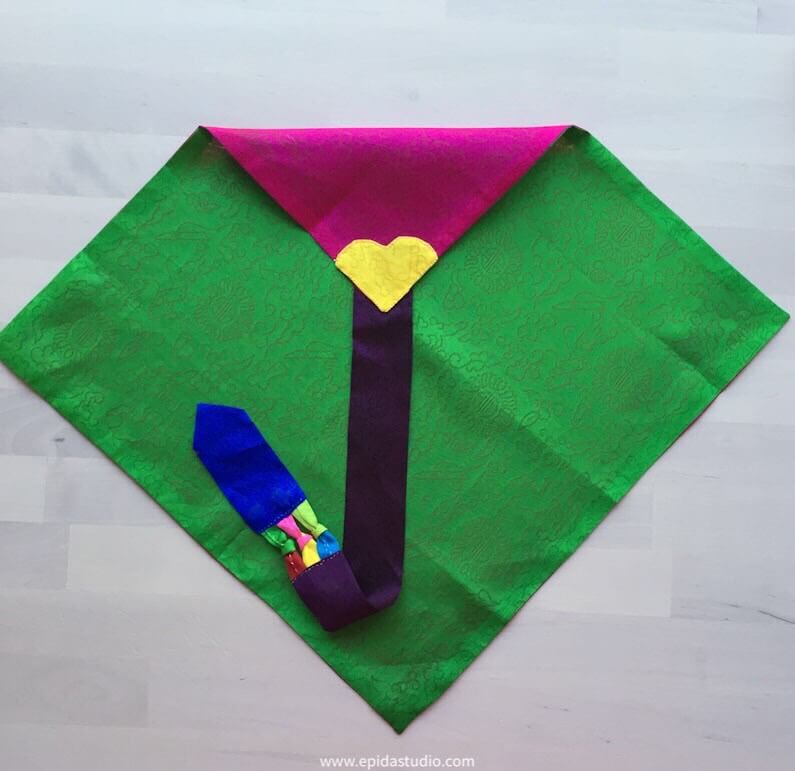 The second example has a single decorated tie. The yellow heart is actually a slot for the tie to slide through.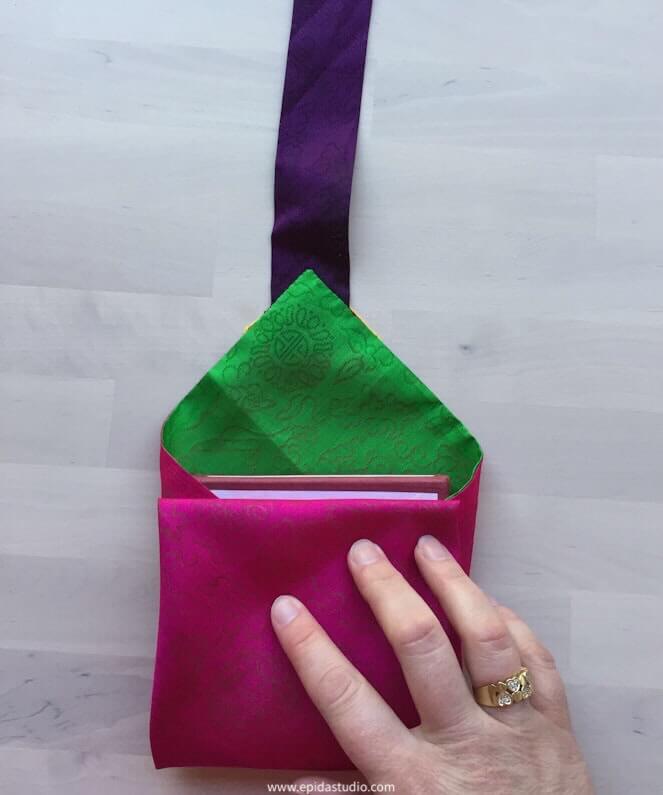 The item is wrapped in the same way as the other style – sides first, then bottom and the top with the tie corner last.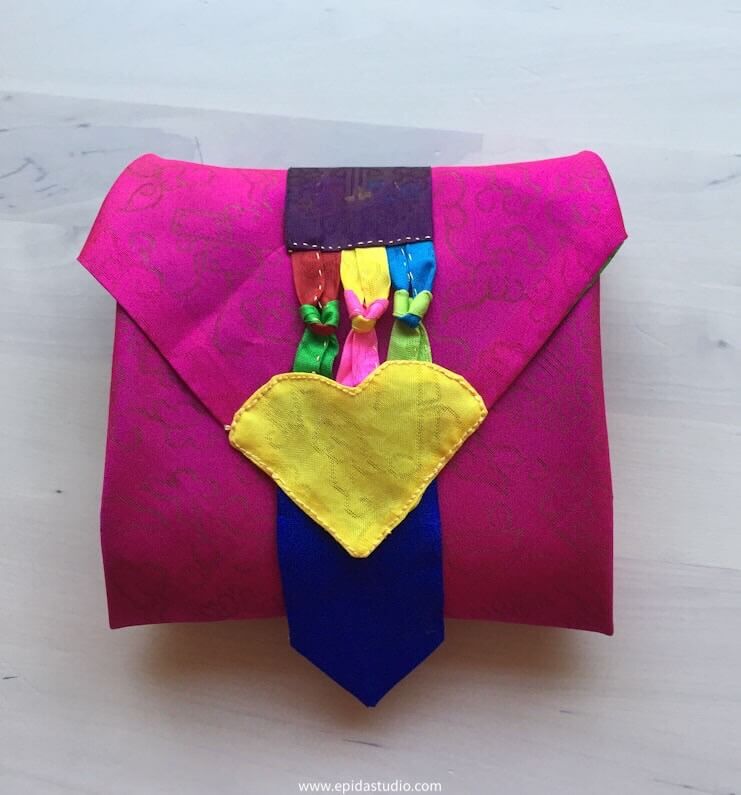 The tie wraps around the package and slides through the heart.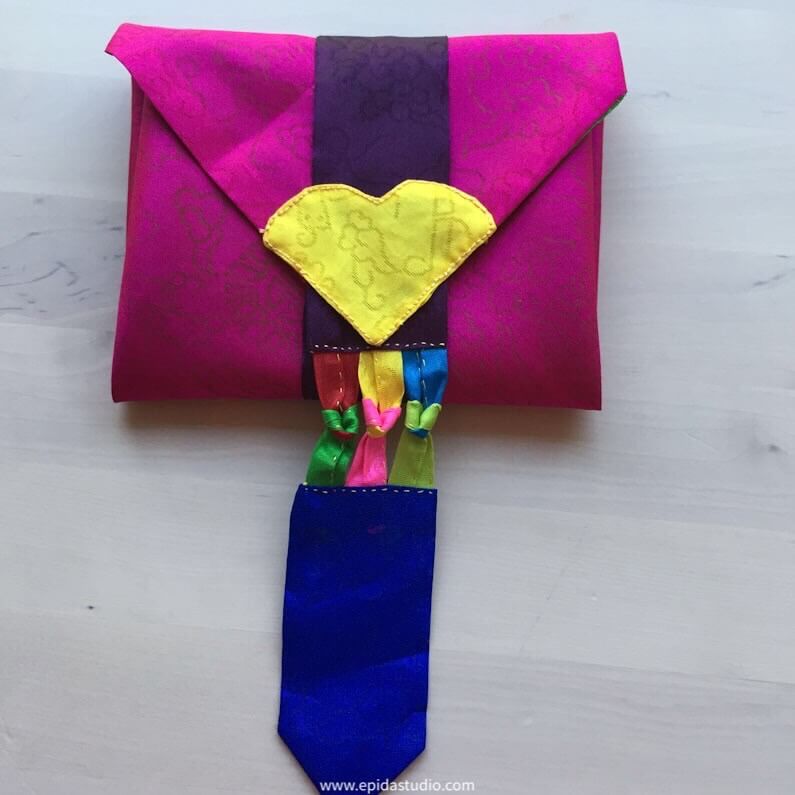 What a beautiful way to wrap a gift!
If you would like to try making your own, there are some tutorials HERE.
---
---