This bookmark is a small project with three different techniques, so it's a great way to try something new without a big commitment. You use the same materials as the other Christmas Countdown projects – handkerchief linen and Perle cotton.
Make cardboard templates 2-1/2″ x 10″, 2-1/2″ x 3-1/2″, and 2-1/2″ x 6-1/2″. Choose a colour of linen for the back and bottom part of the bookmark. Mark these 2-1/2″x 10″ and 2-1/2″ x 3-1/2″ and cut with a 1/4″ seam allowance.

For the top part of the bookmark, cut a piece of fabric that is approximately 3-1/2″ x 7-1/2″. Do not mark the size yet. You will cut it to size after the embroidery is done.

With the Hera, mark three lines of differing lengths on this piece. Don't make them exactly straight, but don't stress over them. Try to keep them organic.


Finger press the fold and stitch it with the pinch stitch.

These will be the stems of the flowers.

Complete all three lines. The should go close to the bottom of the piece, but there should be a bit of space at the top.

Make three rolled flowers and attach them to the top of the stems. HERE is the rolled flower tutorial.

Stitch securely on both sides of the flower with regular sewing thread.

You can play with the angles and placement. Once everything is attached, mark the piece with the 2-1/2″ x 6-1/2″ template.

Trim to a 1/4″ seam allowance.

Join this piece to the bottom piece using the pojagi seam.

Attach the back using an overcast stitch around the entire outside edge of the bookmark.

It's done! Now sit back with a good book.

Here are some other Christmas projects:
---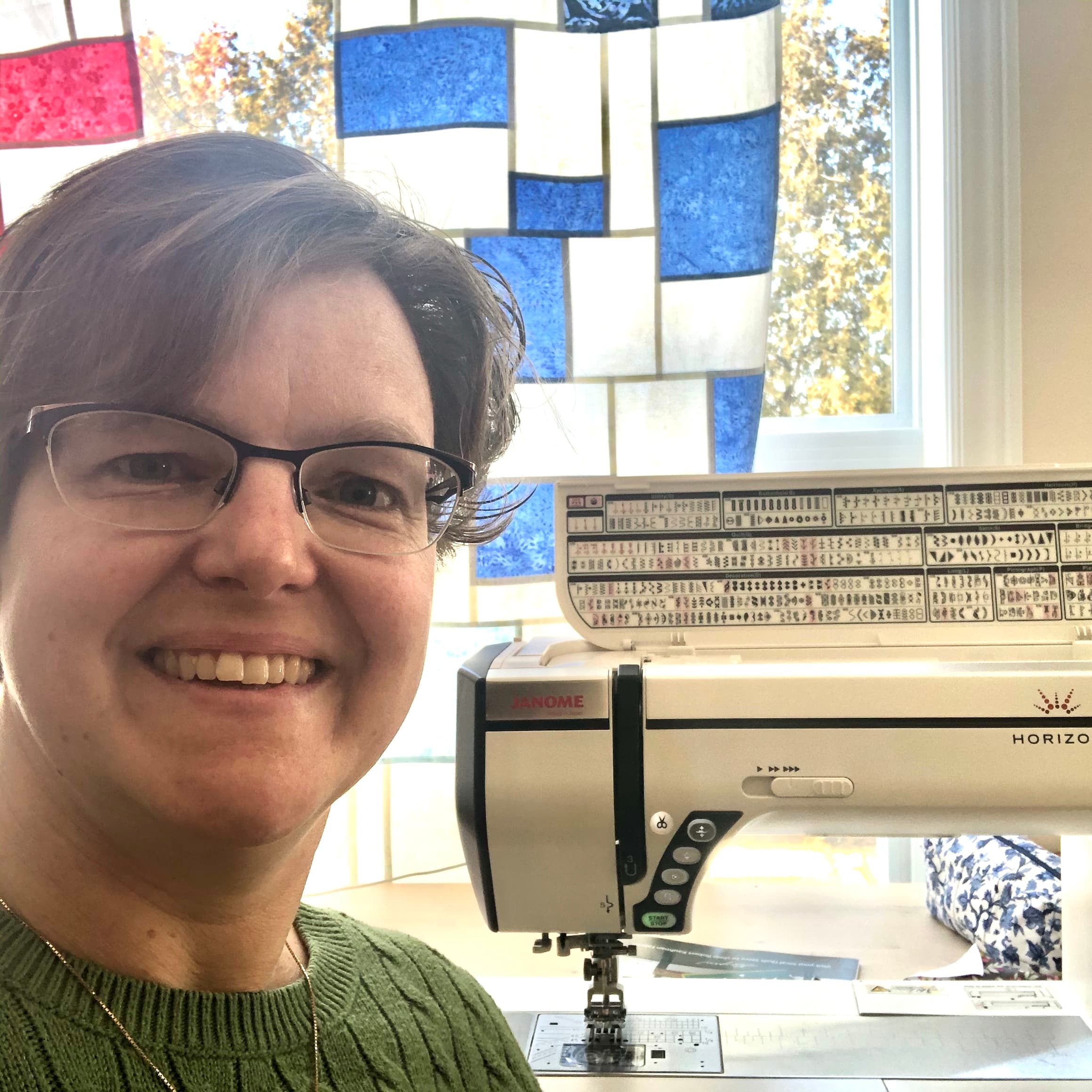 Elizabeth DeCroos
designer, teacher, speaker
Elizabeth enjoys doing all types of sewing and needlework and teaching others new techniques. For more information or to have her speak to your group click HERE.