Coasters are quick and easy projects. They make great gifts, maybe with a mug and some special hot chocolate mix, or you could make a whole set for yourself.
This project introduces a new technique – pinch stitch. It's a good size for trying something new. You need the same materials as th3 other Christmas countdown projects: two colours of handkerchief linen, size 12 Perle cotton, a small piece of batting, and some cardboard for the templates.
Cut a piece of the main colour fabric at least 4-1/2" square. It doesn't have to be exact at this stage. We do the stitching before marking the size of the piece because the stitching will pull and distort the shape.
Print the Christmas tree pattern, making sure it's about 3" high. Place the fabric over the pattern, and trace with firm back and forth motions with the Hera marker.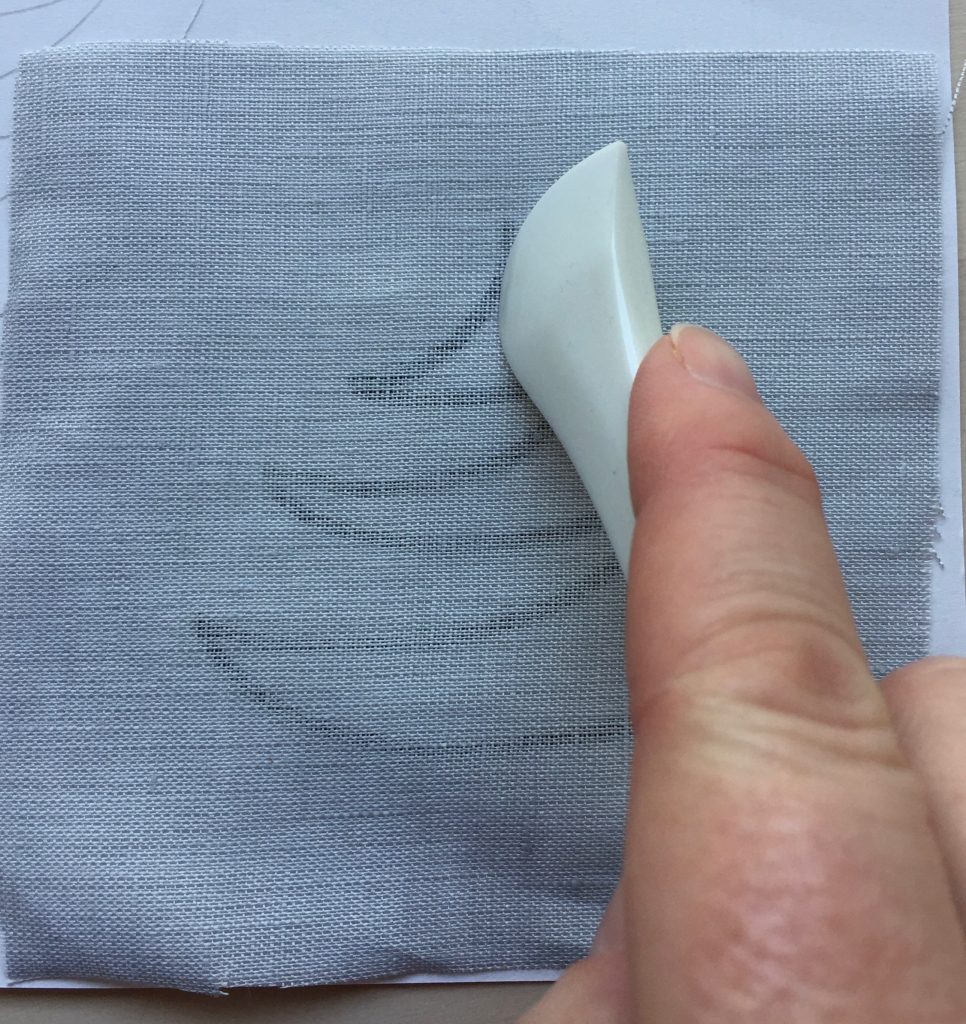 It should leave a clear creased design.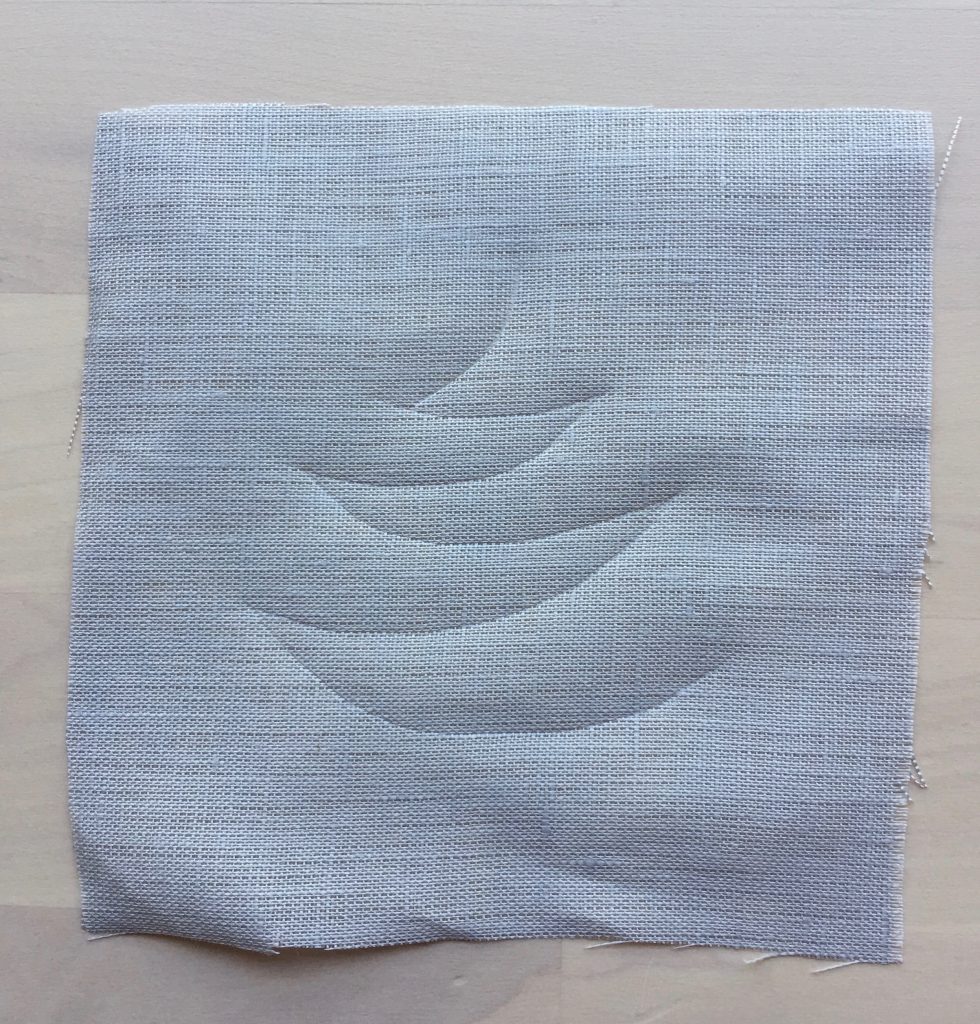 Finger press the folds and stitch with an overcast stitch. If you need help with this technique, check out the pinch stitch TUTORIAL.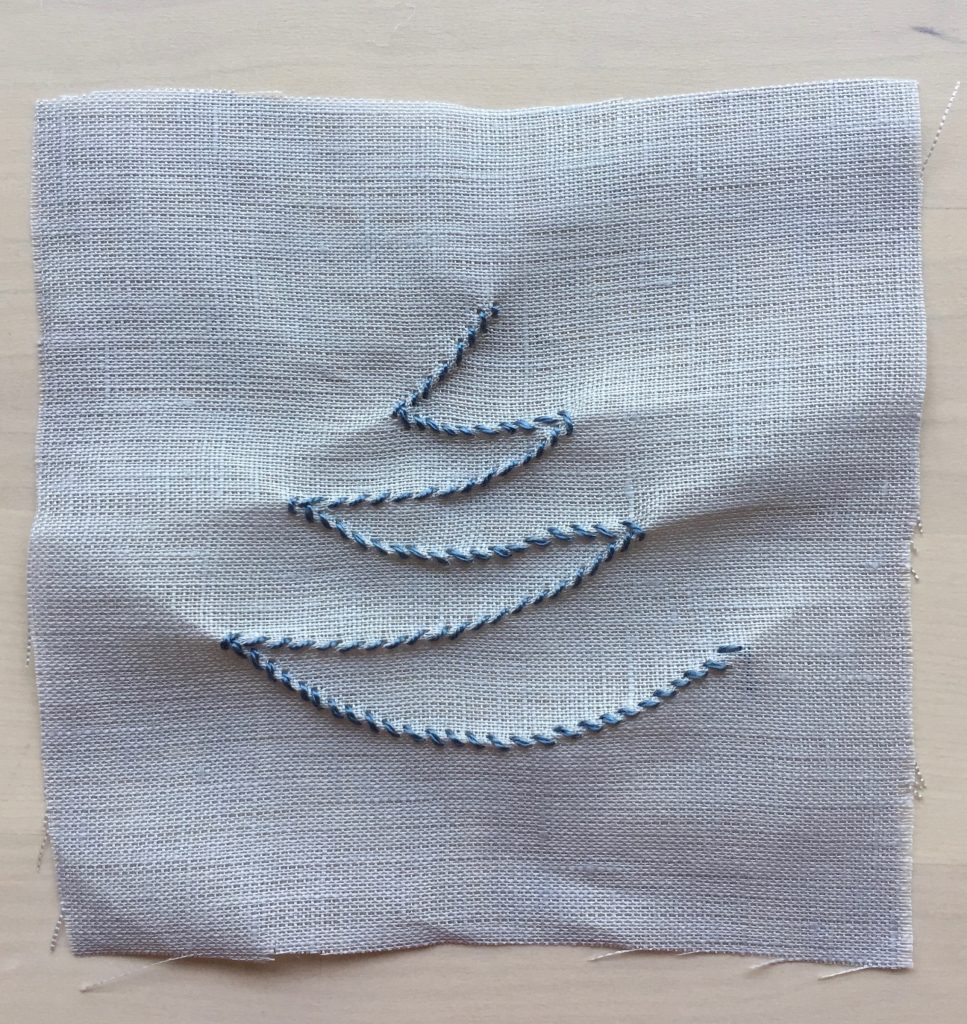 Cut a template 3-1/2" square and centre over the design. Mark the edges of the square with the Hera marker. After it's marked, trim the seam allowance to 1/4".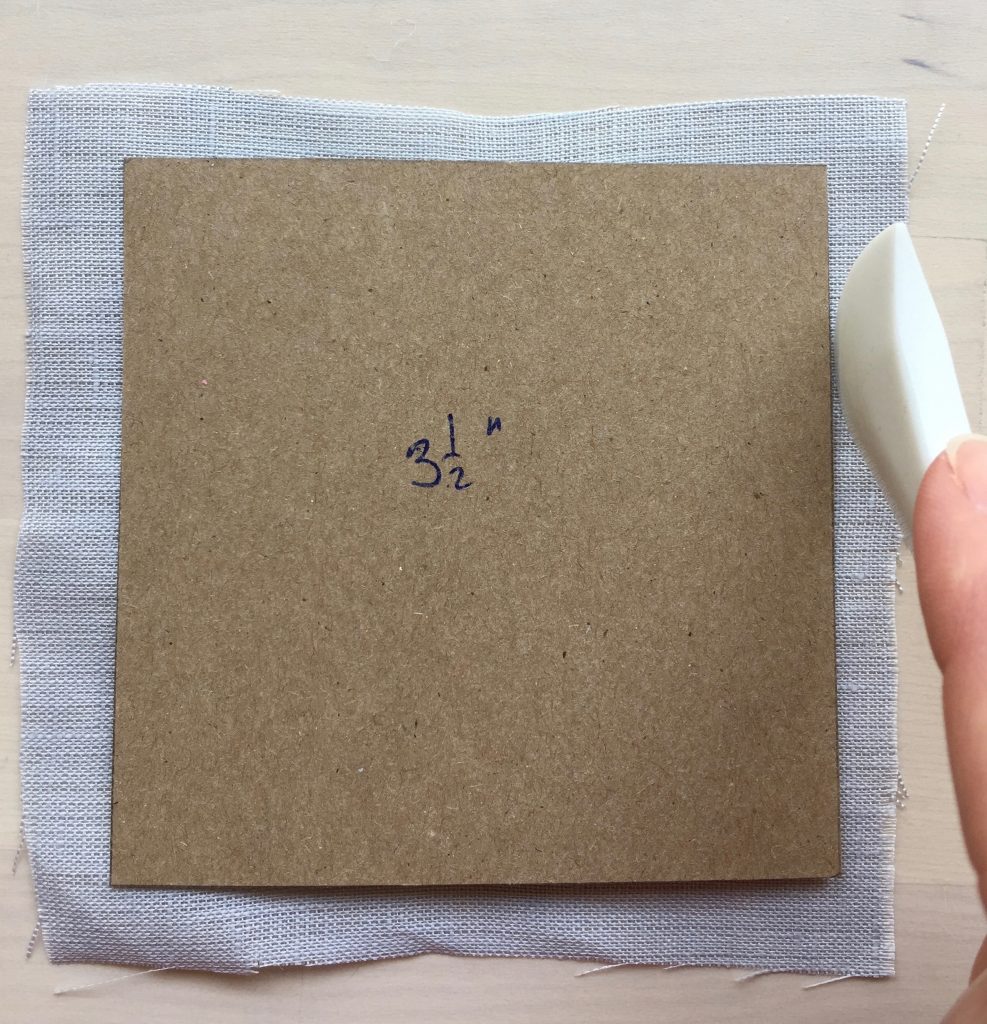 Mark two pieces at 1/2″ x 3-1/2″ and two at 1/2″ x 4-1/2″ and cut with a 1/4″ seam allowance. Stitch to the sides of the Christmas tree piece using the lined pojagi stitch.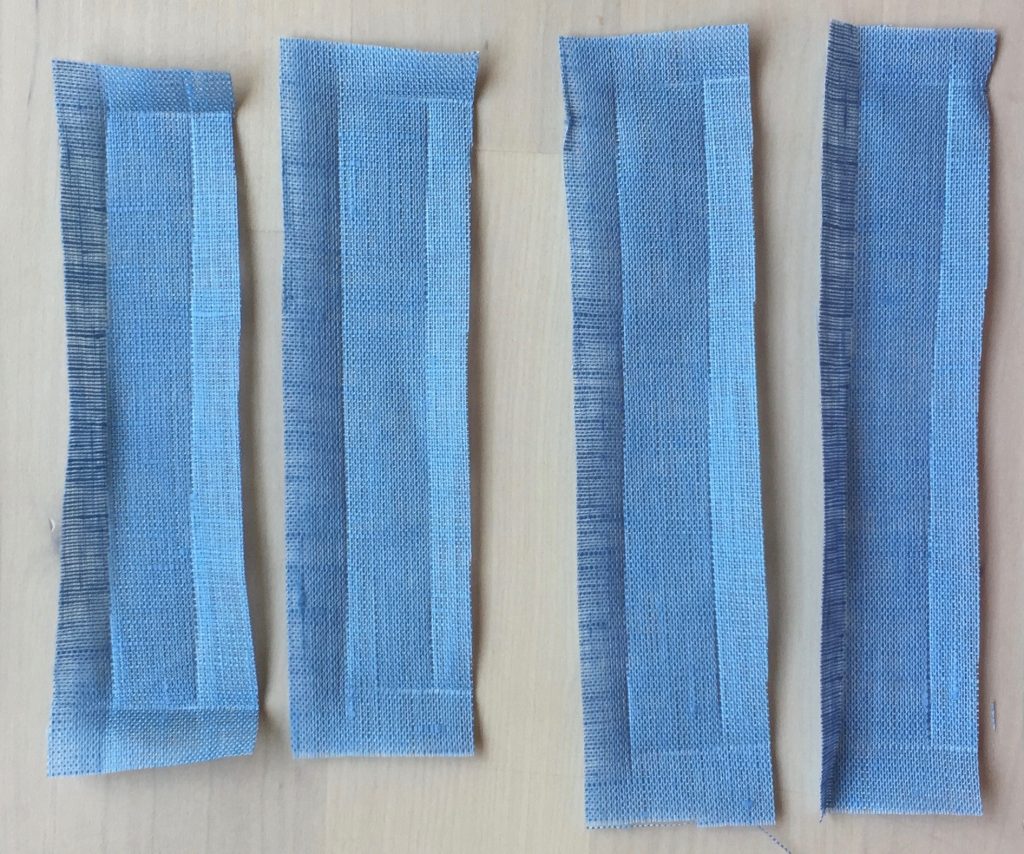 Cut a template 4-1/2″ square. Check to make sure that the finished piece is the right size. Re-crease the edges if necessary.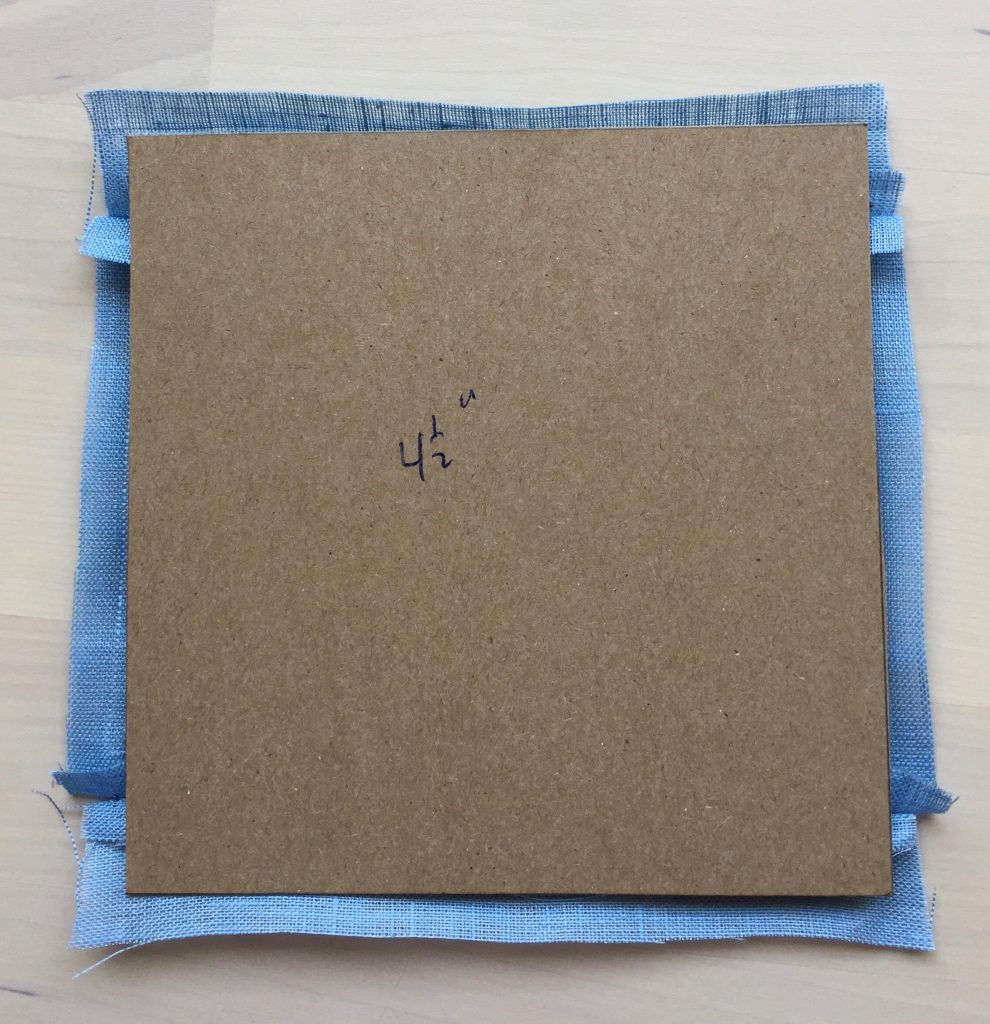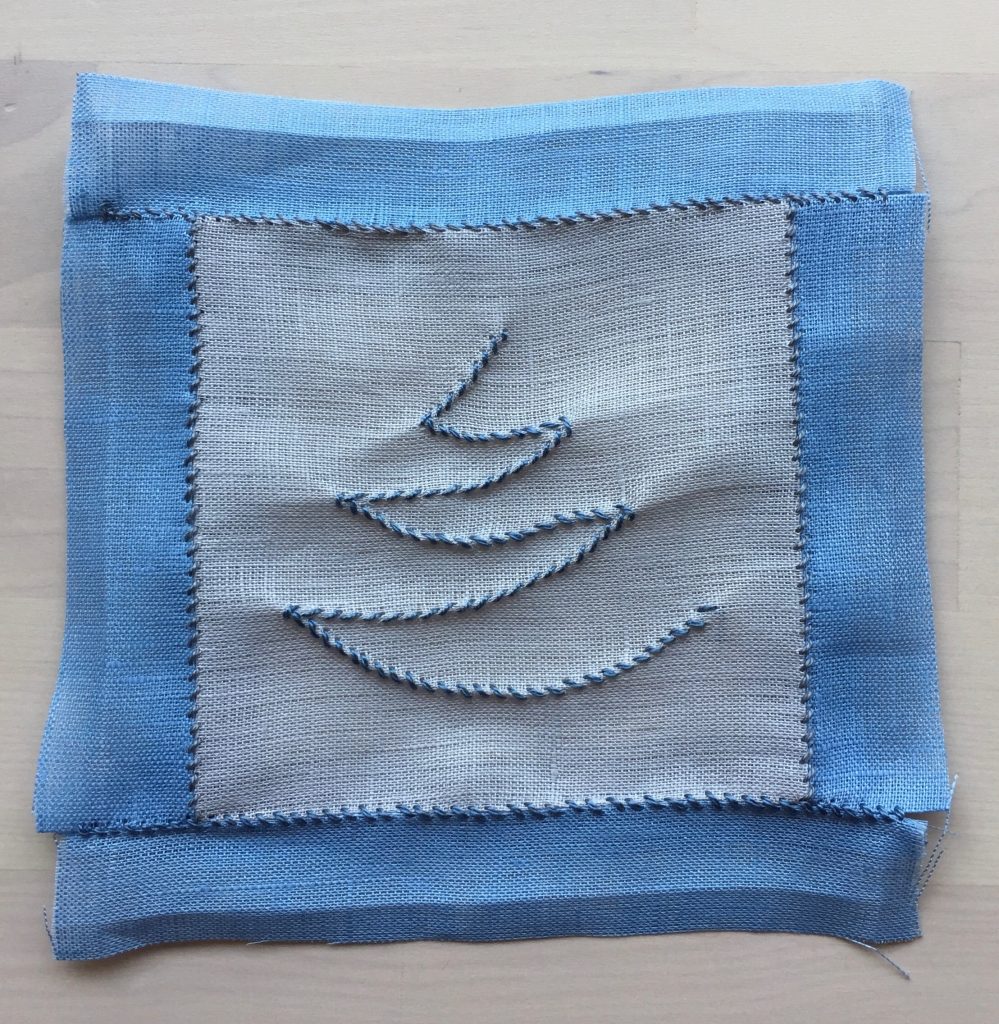 Cut a backing piece and mark at 4-1/2″ square. Cut a piece of batting just a hair (maybe 1/8″) less than 4-1/2″ square. Crease and fold in the edges of the fabric with the batting in between them. Pin the edges to secure.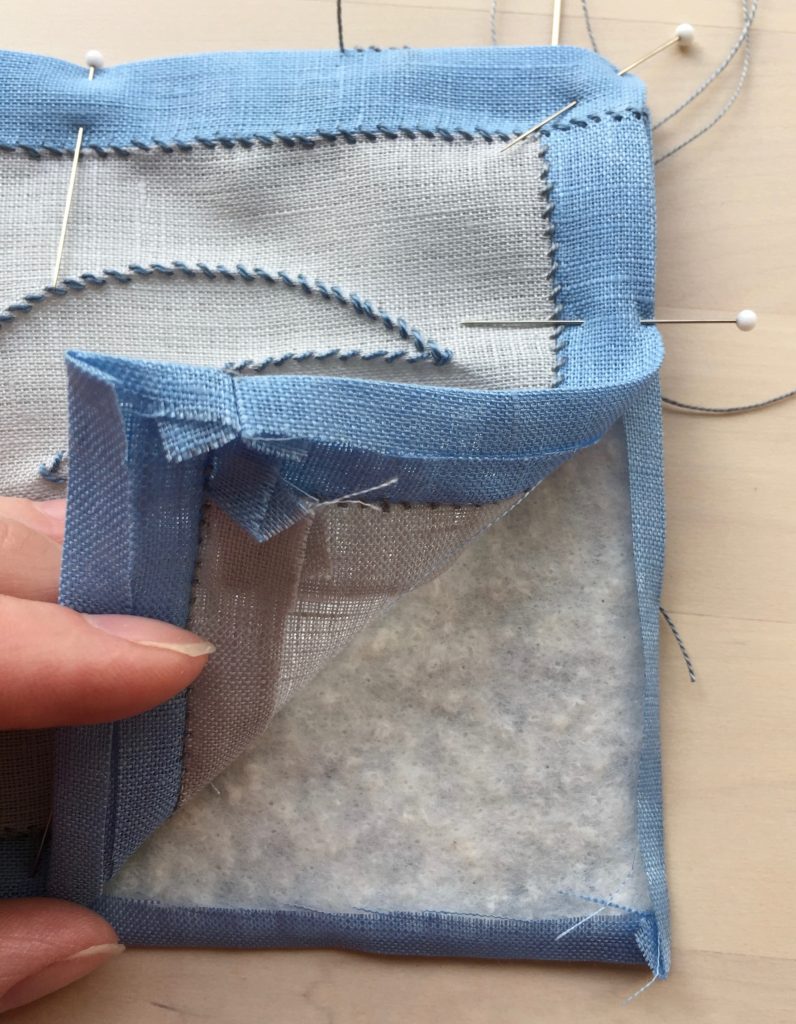 Close the edge with the overcast pojagi stitch. Bury the ends of the thread on the inside with the batting.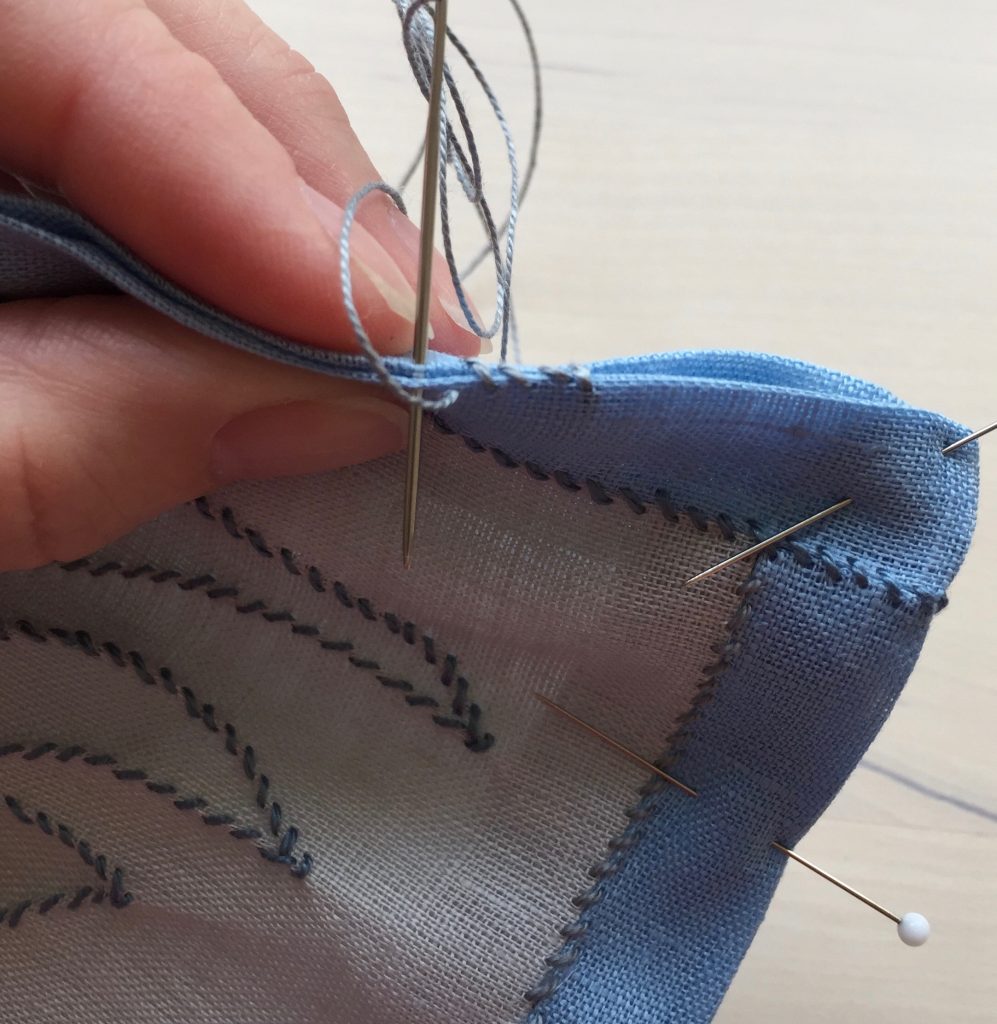 It's finished!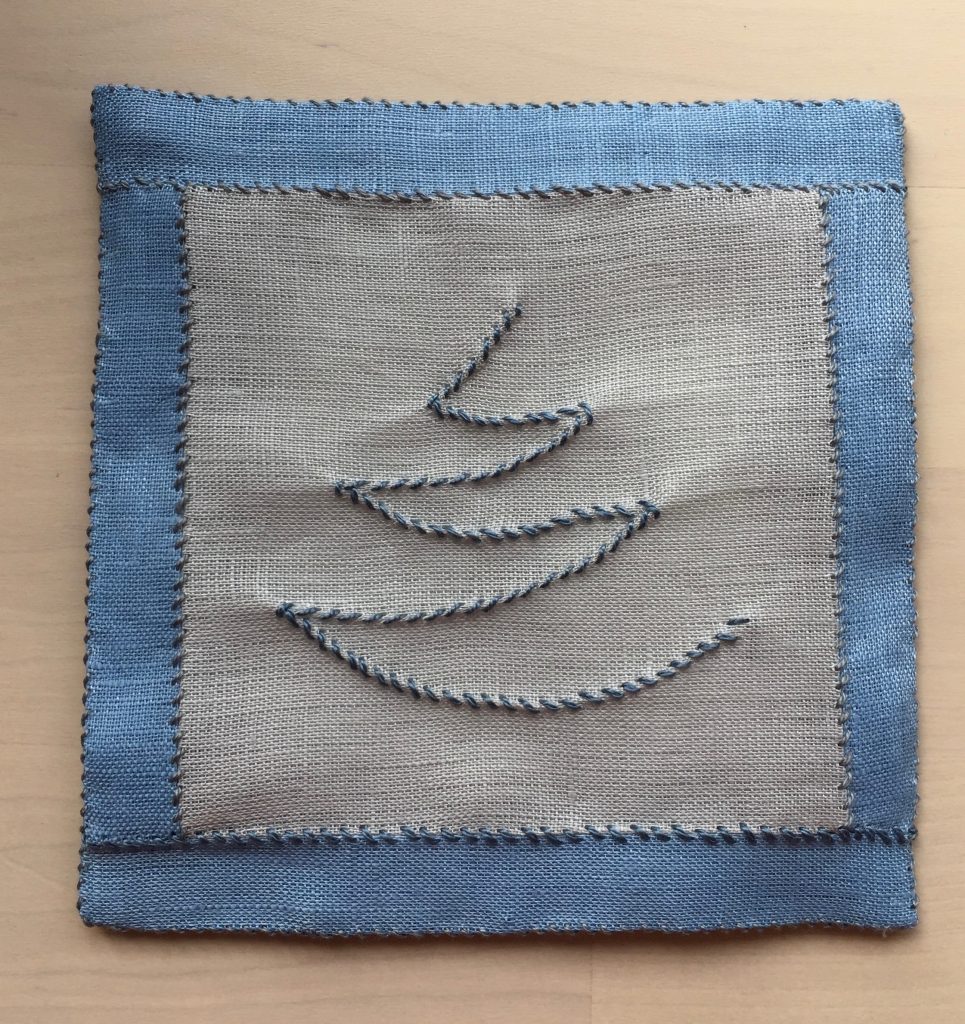 Sit back with a cup of tea to celebrate.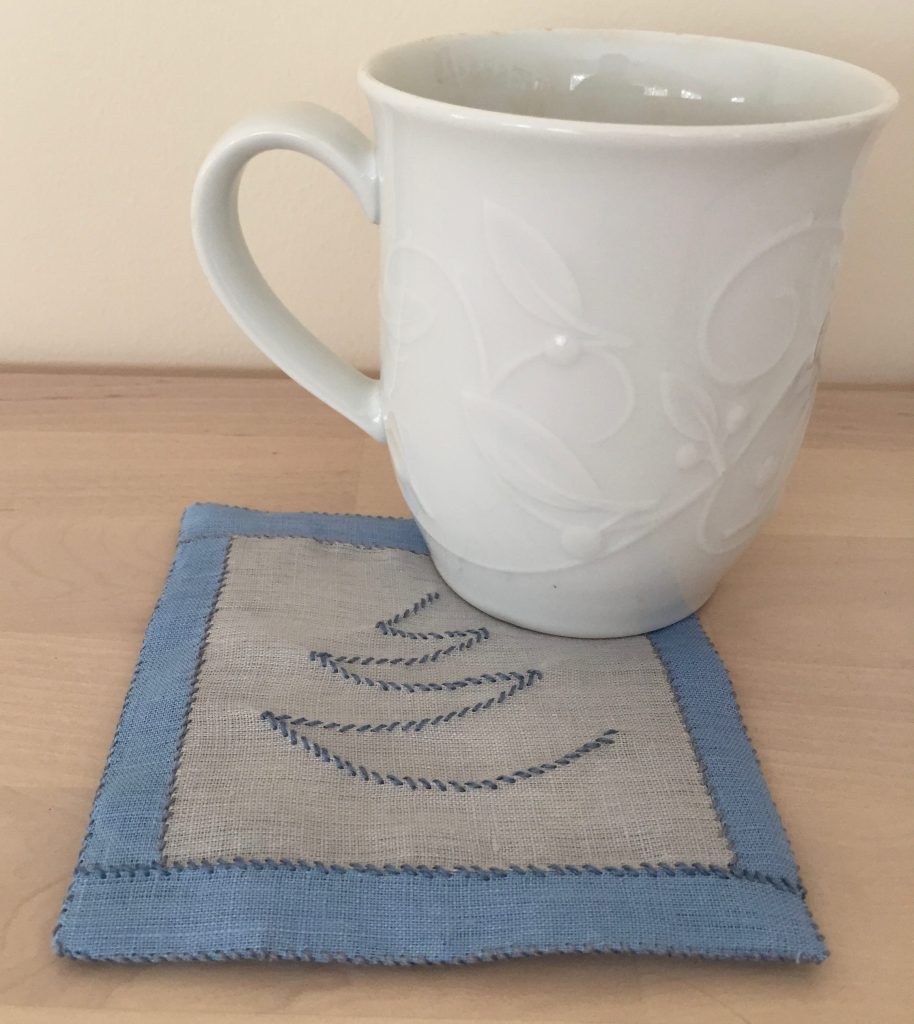 Here are the other Christmas countdown projects:
---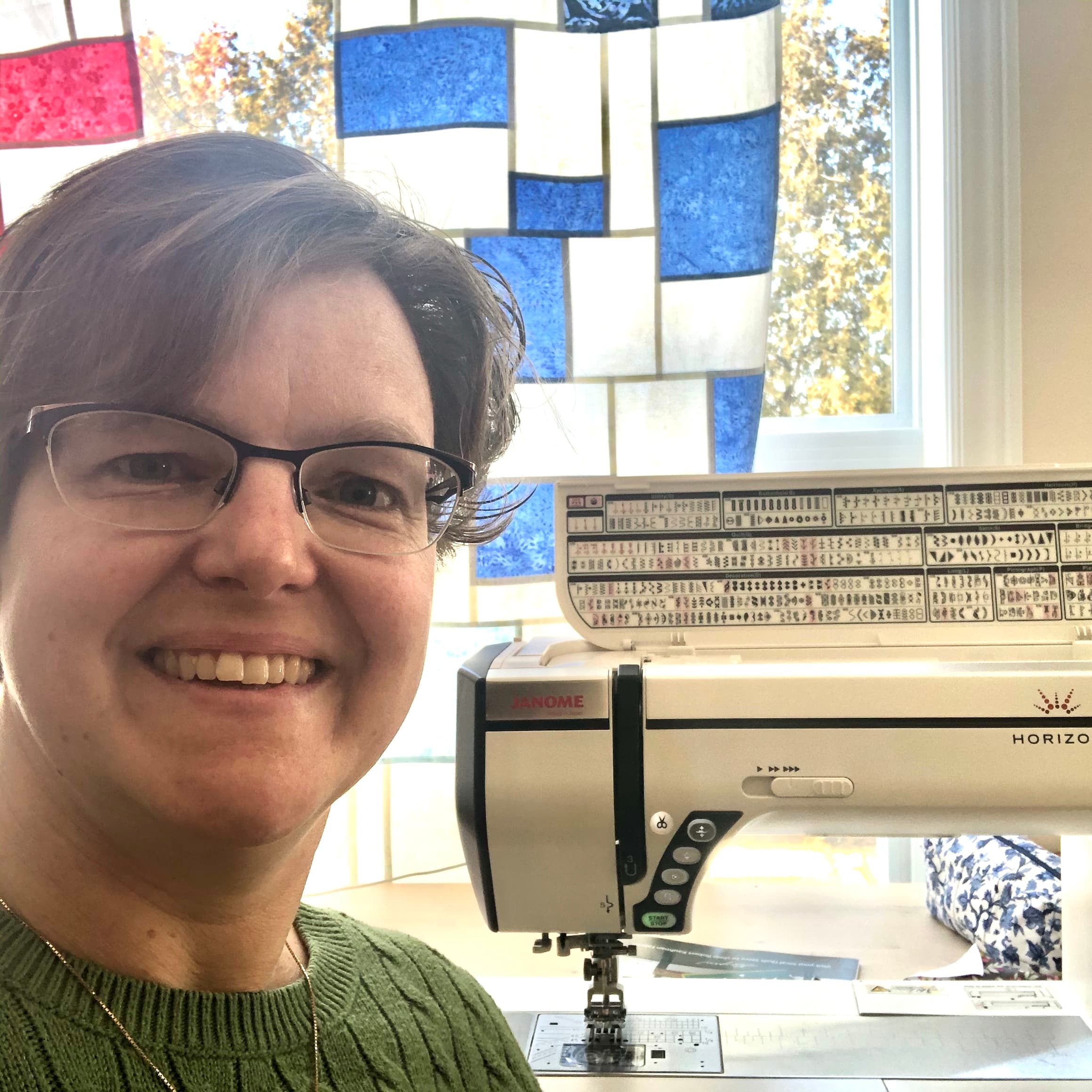 Elizabeth DeCroos
designer, teacher, speaker
Elizabeth enjoys doing all types of sewing and needlework and teaching others new techniques. For more information or to have her speak to your group click HERE.