This pojagi pillow is made with Korean silk fabric and silk thread. This was fabric in my stash that I brought from Korea when we moved back to Canada.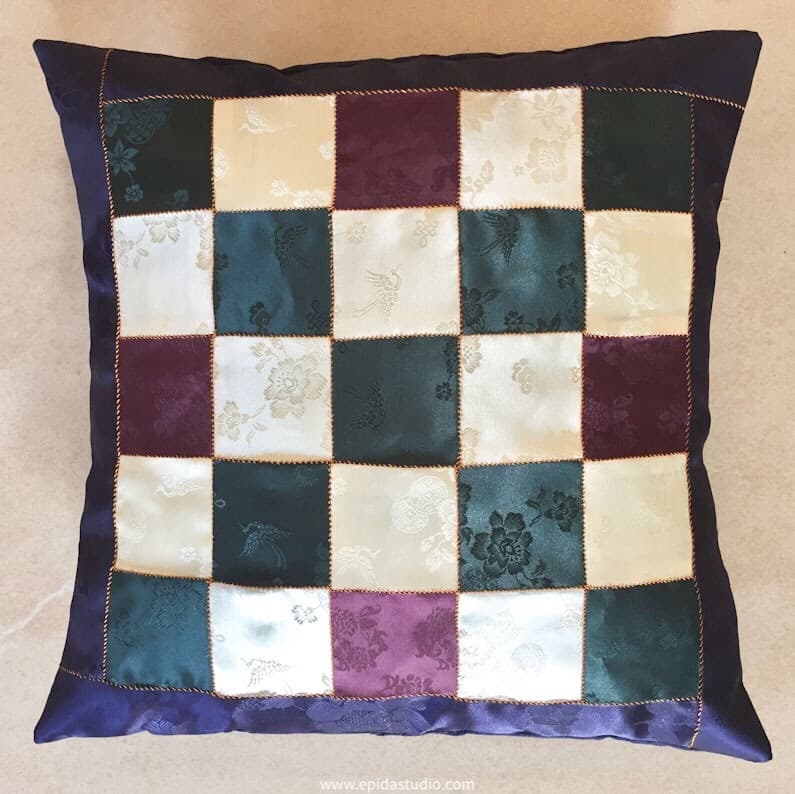 The squares are 2″, and it was sewn using the lined pojagi technique. That means that the inside of the pillow form has raw edges, just like regular patchwork.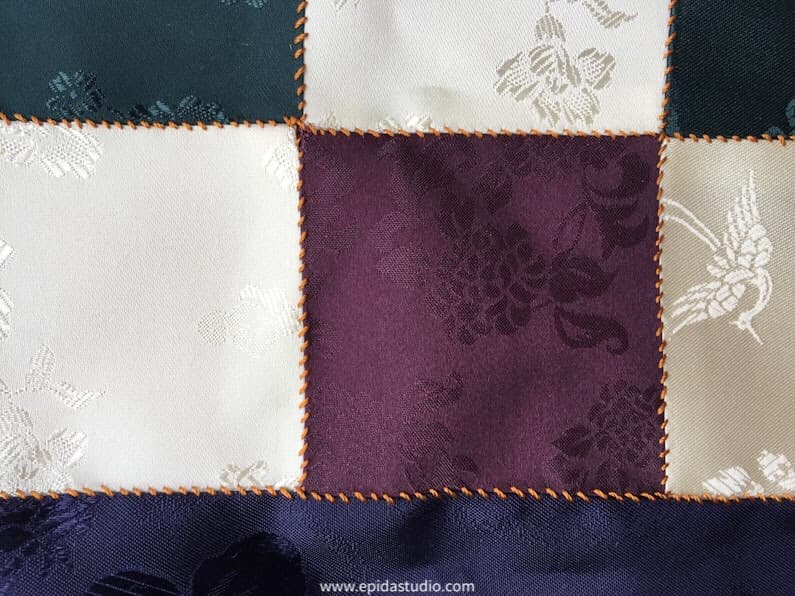 The border of the pillow is less than 2″. From a design standpoint, I think they probably should have been a bit wider, but since I was using scraps from my stash, I had to made do with what I had.
I like the way the borders each go from the edge of the piecing right out to the edge of the pillow. This involves using a partial seam. With machine piecing, that can be fiddly, but with hand piecing, it's not difficult at all.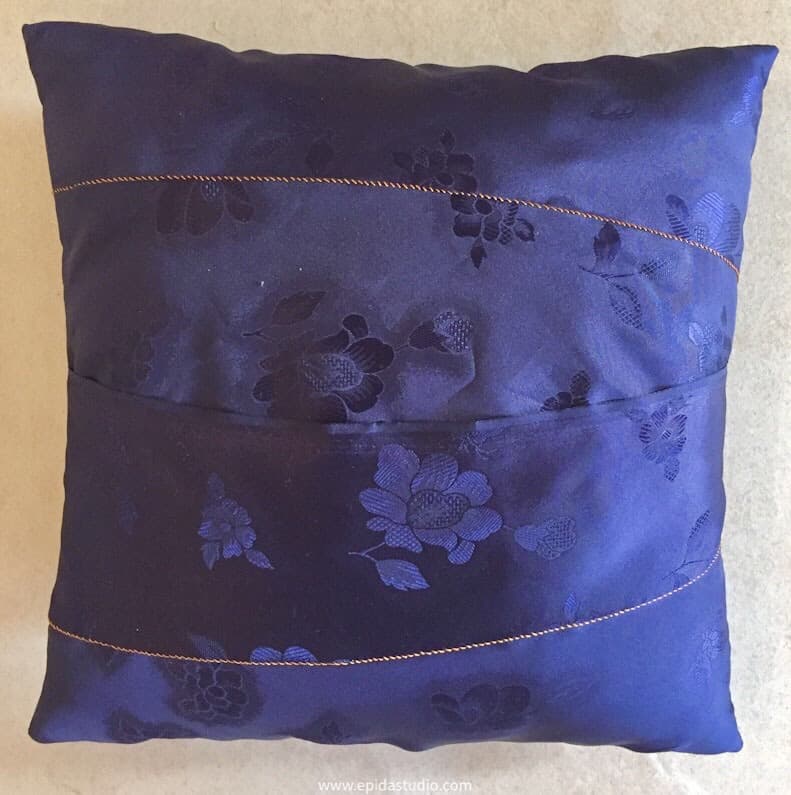 The back of the pillow is made with two pieces that overlap for a flap to insert the pillow form. I totally cheated and left the selvedge edge on so that I didn't have to hem it. The back pieces were also made by sewing scraps together since I didn't have single pieces large enough.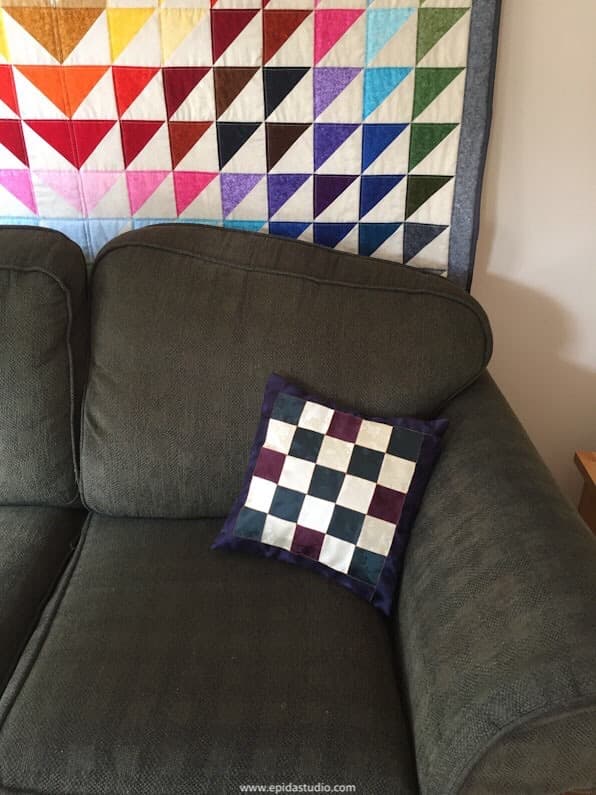 The pillow now sits in my living room for my kids to throw around.
---
---