For the simple fence rail block, you need to cut 2 1/2″ x 4 1/2″ rectangles – eighteen light and eighteen dark (or nine and nine for the small quilt).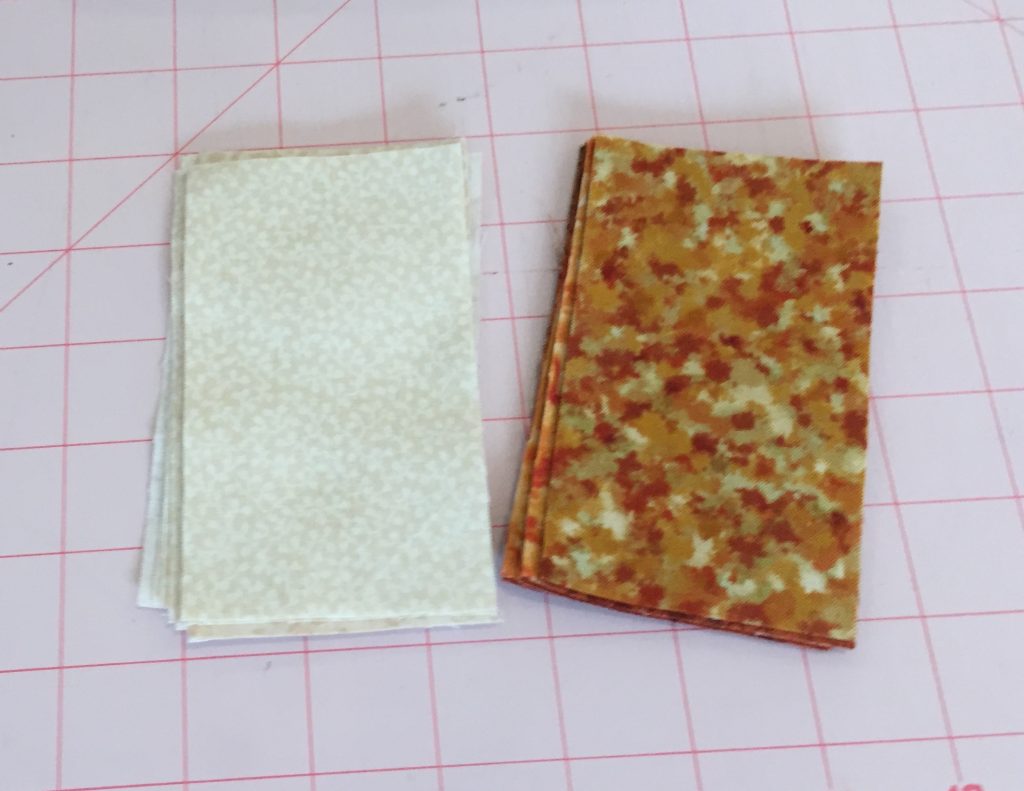 Join pairs (one light and one dark) right sides together with a 1/4″ seam.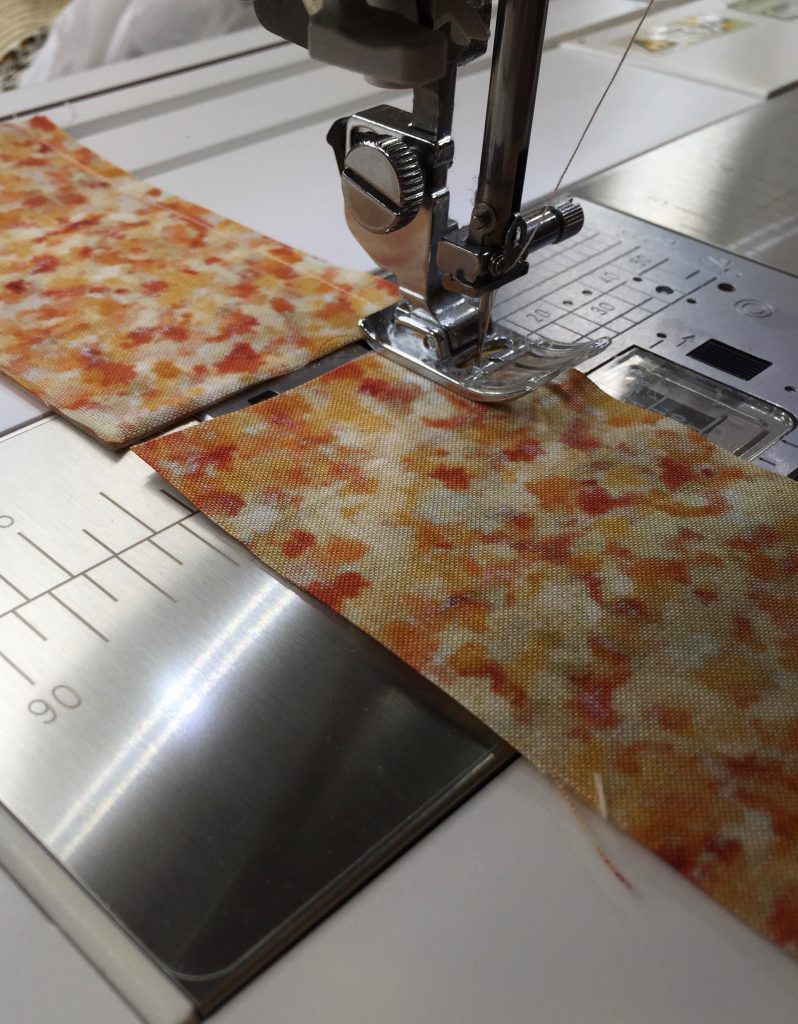 Press all of these pieces with the seam to one side under the darker piece. For each block, you will use nine of these squares. Arrange them so that there is a design of zig zag or stair steps. These squares are then joined together the same as the basic nine patch block – into rows, and then join the rows.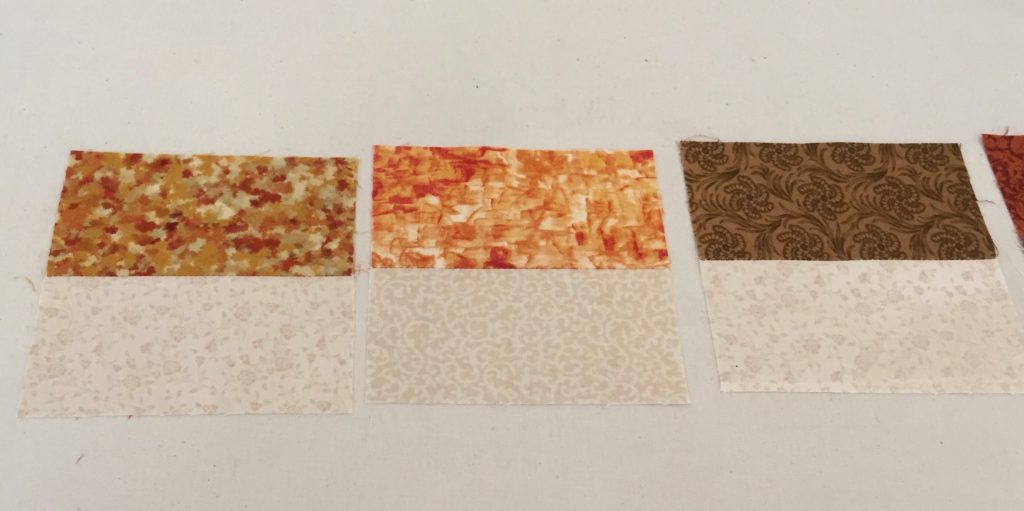 It is sometimes helpful to take a picture of the layout and keep checking as you are joining the squares. It is very easy to get something turned around during that process, and it's disappointing to find a mistake when you think the block is complete.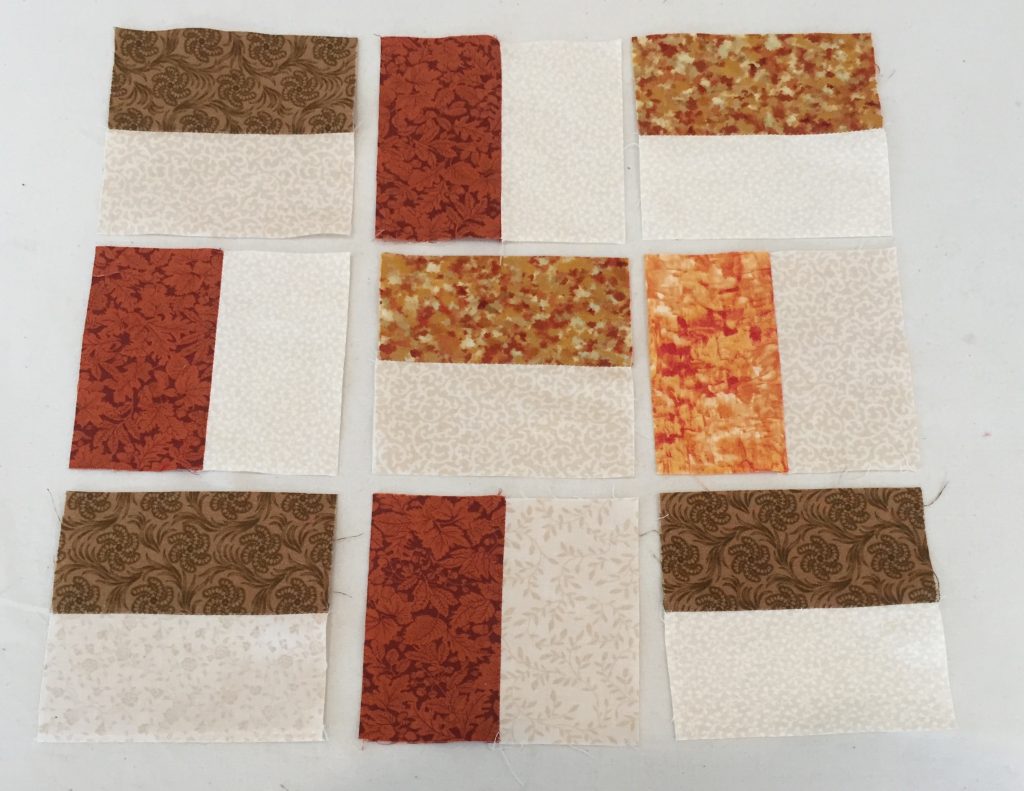 Here is my daughter's colour scheme for this block.

This is a block that looks more complicated than it really is. Have fun with it – either in two colours or scrappy.
---
You might also like …
---
---