This week we are doing the Churn Dash block.  This block is made up of familiar pieces put together in a new way.
You will need: two (one) light 4 1/2″ square, eight (four) light  2 1/2″ x 4 1/2″ rectangles, eight (four) dark  2 1/2″ x 4 1/2″ rectangles, eight (four) light and dark HST squares (go back to the Shoo Fly block if you don't remember how to make these).
To begin, join the dark and light rectangles.  They should end up being 4 1/2″ square.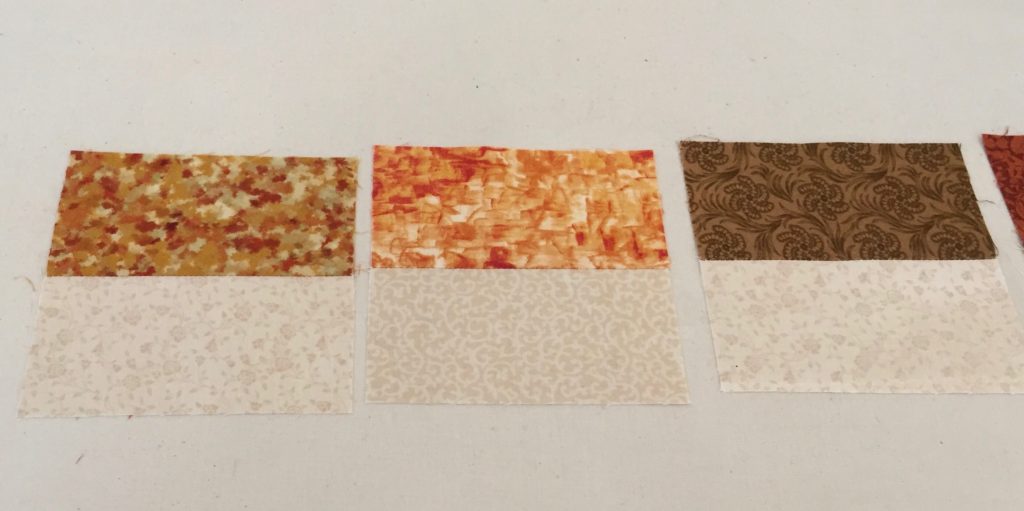 Layout the pieces with the dark triangles pointing in, and the dark rectangles touching the middle block.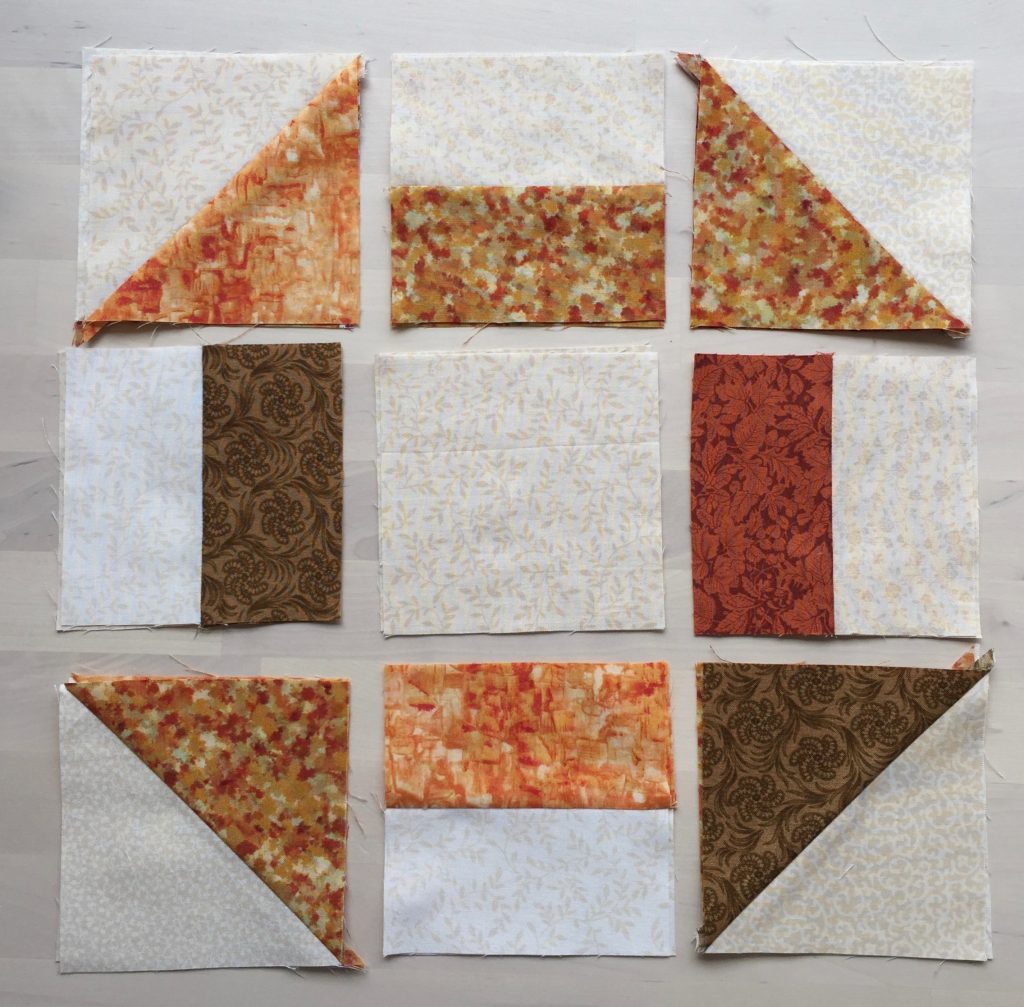 Join into rows.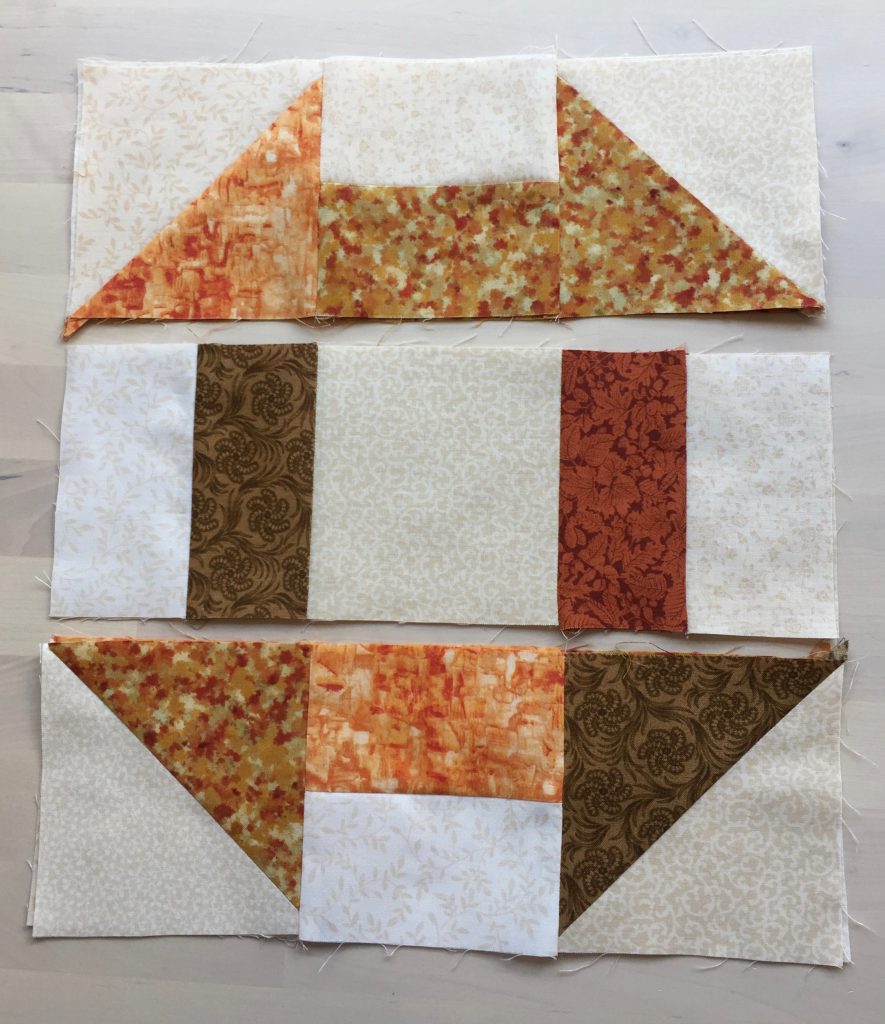 Then join the rows into the final block.

Repeat for the second block.
Check back next week.  Only one more block to go!
---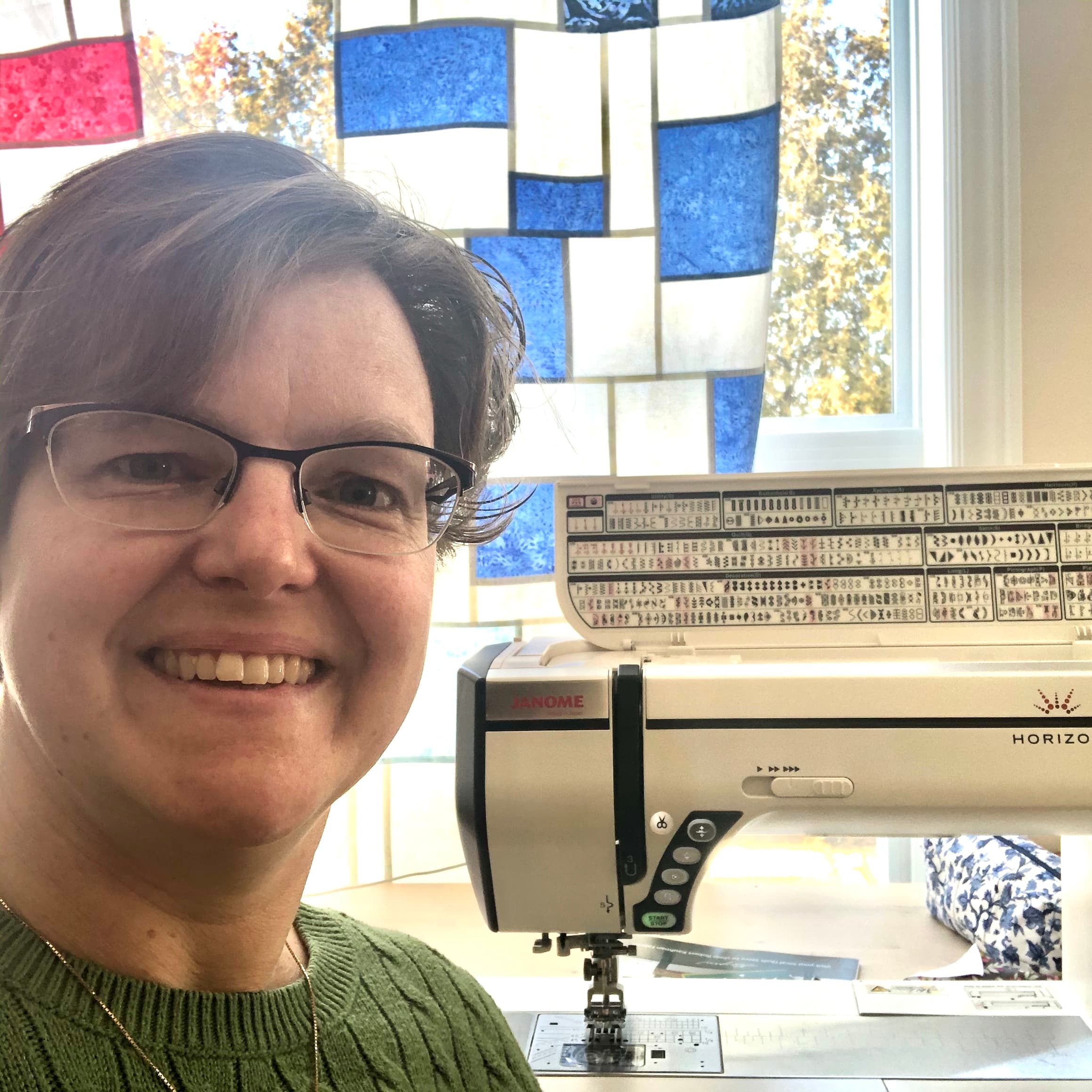 Elizabeth DeCroos
designer, teacher, speaker
Elizabeth enjoys doing all types of sewing and needlework and teaching others new techniques. For more information or to have her speak to your group click HERE.