Basic nine patch blocks are great and pretty easy to do, but if you want to make a big quilt, that's a lot of squares to cut out.  If you are using up scraps, that's fine, but if you are using only two fabrics in each block, there is a better way. It's called strip piecing, and it's pretty straightforward.
To begin, cut strips of fabric in the width you need for the squares.  Remember, if you want 4″ squares in your finished block, your strips should be 4 1/2″ wide. In my sample, I used 2 1/2″ strips, so the squares will finish at 2″ and my blocks will finish at 6″ once they are in a quilt. You need three light strips and three dark strips.


Join the strips together lengthwise. It will be tempting to race along, but take your time and be careful with the seam allowance. You want a 1/4″ seam allowance for the entire length. (If you need help figuring out how to get a 1/4″ seam allowance, get help here.)  Join the strips into two sets of three. One will go light-dark-light and the other will be dark-light-dark.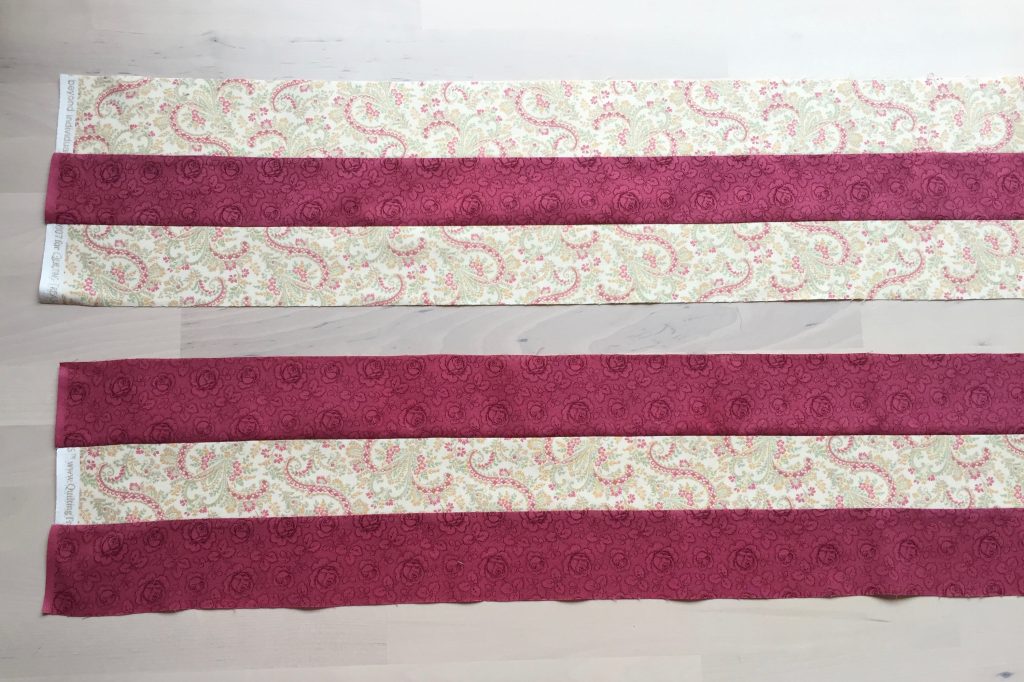 Once the long strips are done, cut them into pieces of the appropriate width. In my case, that's 2 1/2″.   You can see that this is a shortcut for the blocks.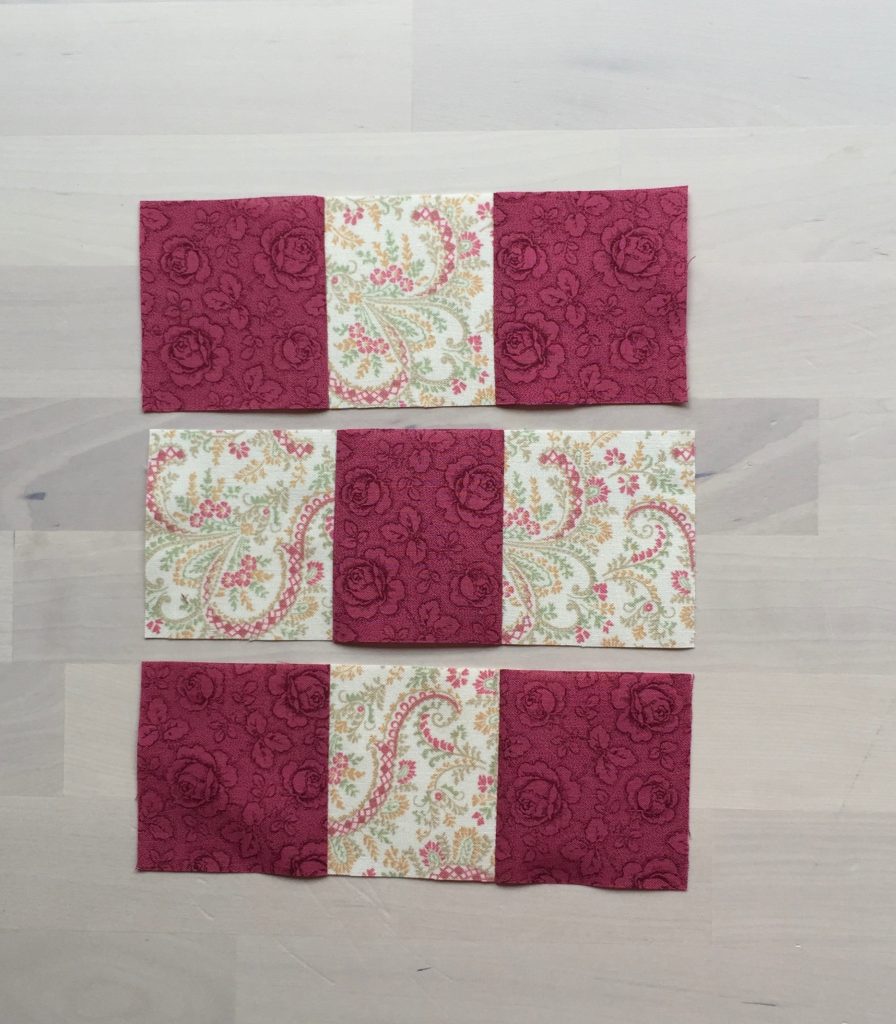 Join together the rows you have done, and the block is done!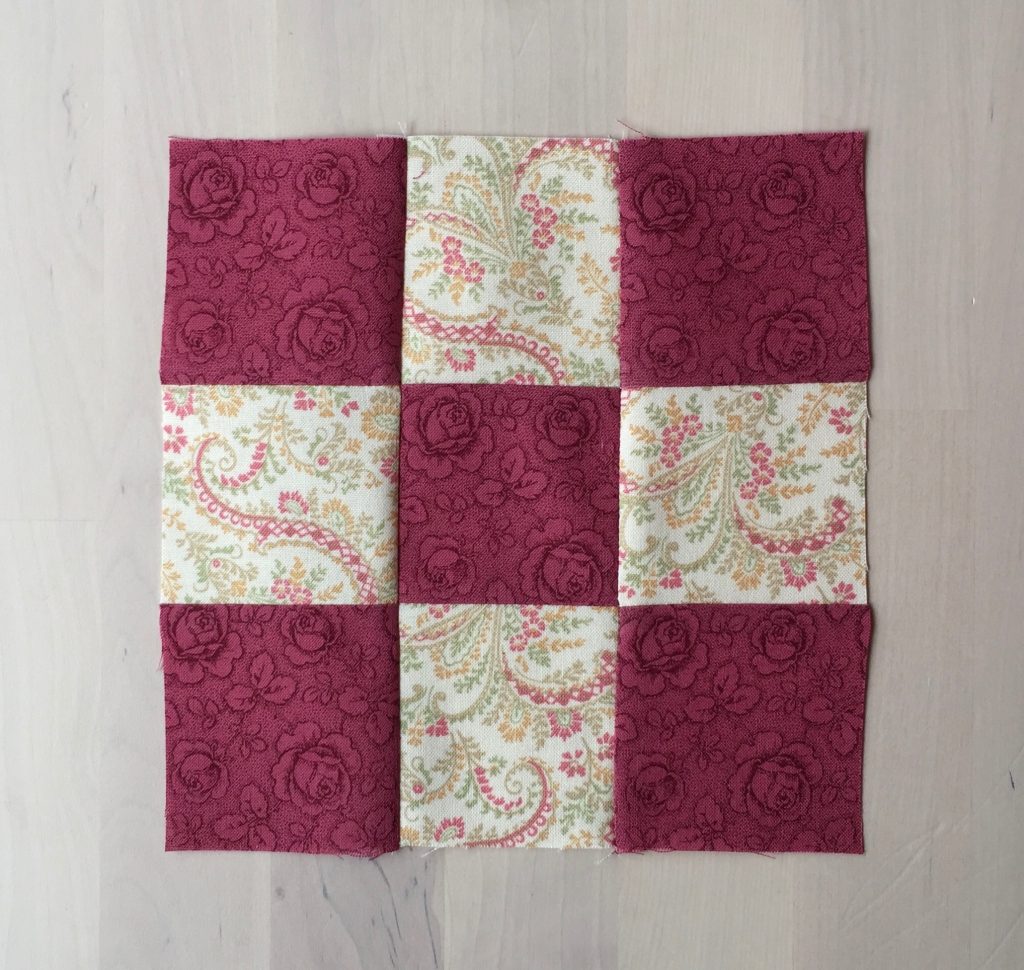 Obviously this is a technique and not a quilt pattern, but you could use this technique to make a lot of nine patch blocks and them put them together. Play with it and have fun!
---
You might also like …
---
---