This common method for piecing flying geese units makes four at a time. That is helpful, because they are often used in multiples of four.
The technique might seem confusing at first, but follow the directions closely and it's not difficult.
---
---
Cut the fabric
For a flying geese unit that finishes at 3″ x 6″, You will need:
one background square 7-1/4″
four accent fabric squares 3-7/8″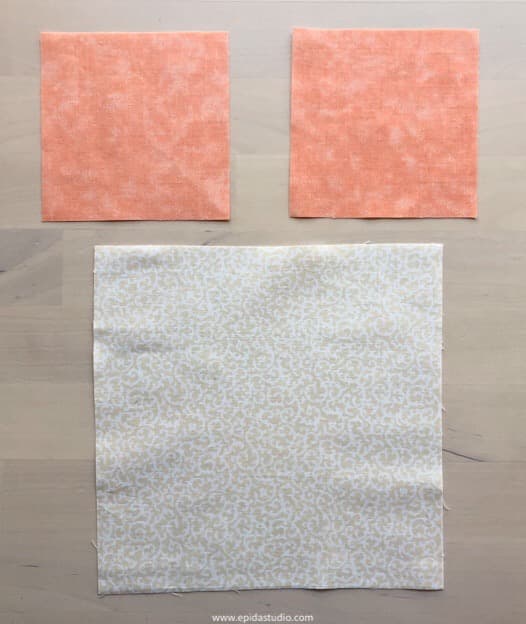 If you want to make a size other than 3″ x 6″, the math isn't difficult. For the background colour, cut a square 1-1/4″ larger than the finished width. For the accent fabric, cut four squares 7/8″ larger than the finished height.
Mark a diagonal line on the back of all the accent squares.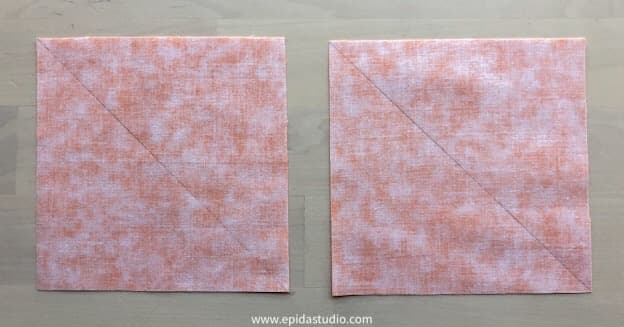 Stitch
Align two accent squares in opposite corners. Be sure the marked lines go from corner to corner on the background square. Pin to hold secure while stitching.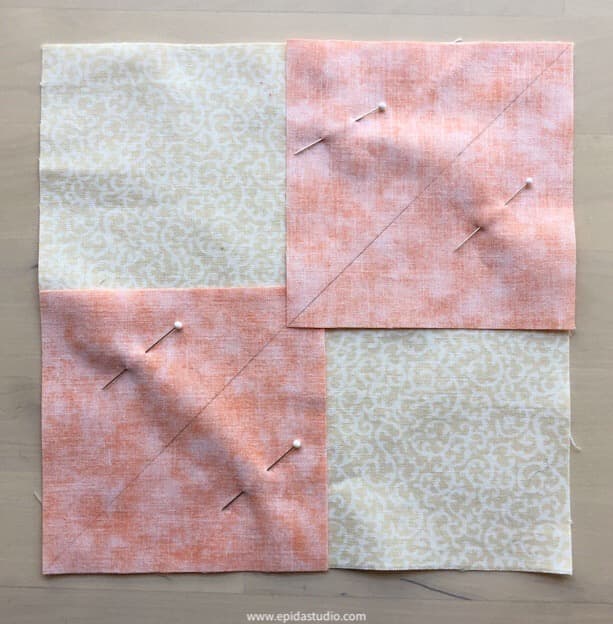 Stitch 1/4″ away on each side of the centre line.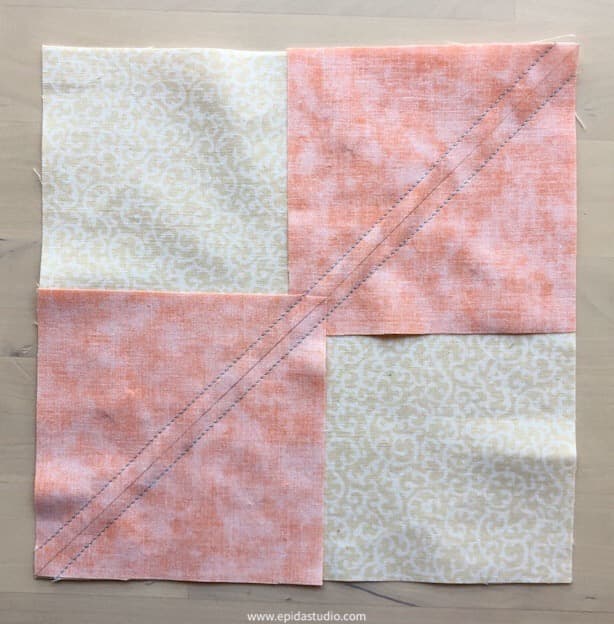 Cut on the centre line.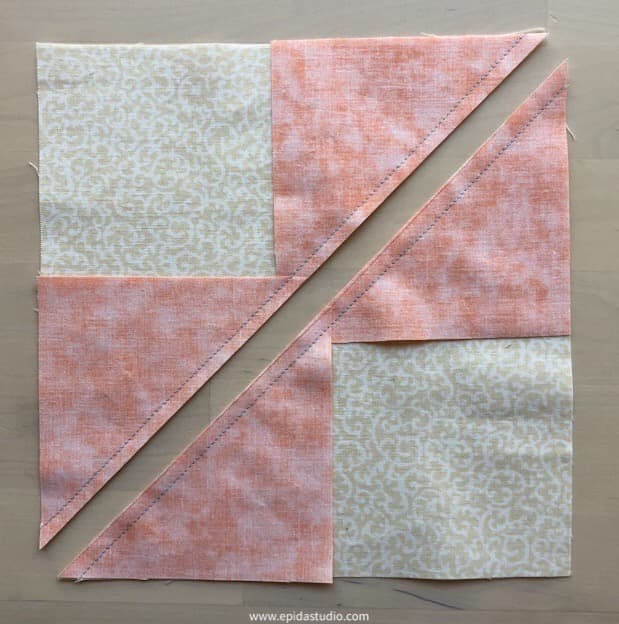 Gently press the small triangles back.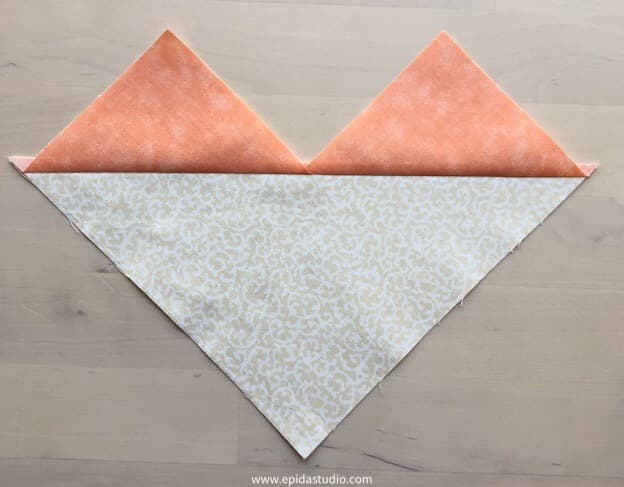 Add an accent square to each of the pieces. Align the diagonal line to the corner as shown.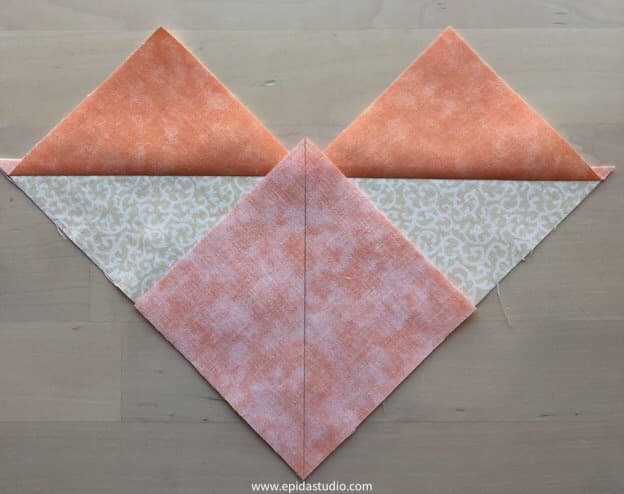 Stitch 1/4″ away from either side of the centre line.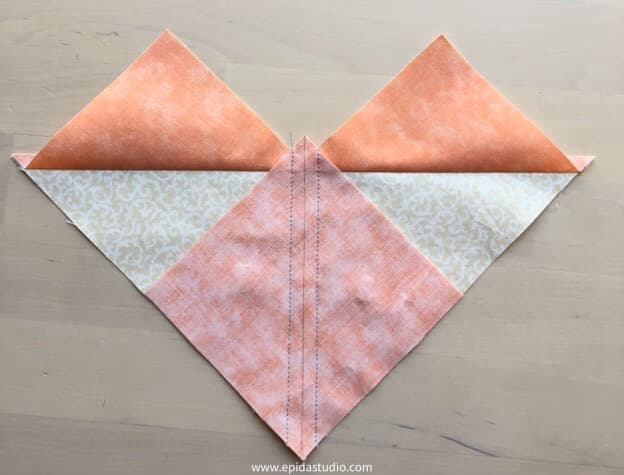 Trim on the centre line.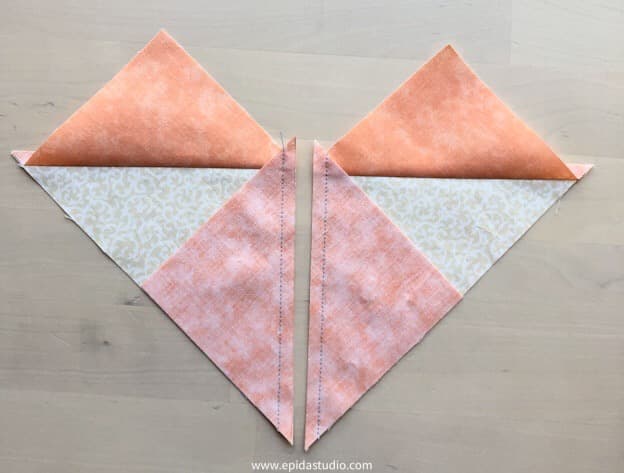 Press open.

You're done!
What's good about this method
the steps are easy
only need to cut squares
makes multiple
What's not Good
marking lines takes time
math is tricky
Rating: 4 out of 5
This method is useful if you need a lot of flying geese in standard sizes.
---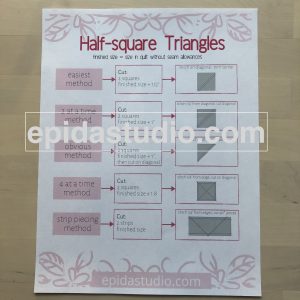 ---
---