Some quilt designs require a LOT of half-square triangle units. In that situation, it can be nice to make a bunch at a time. This method lets you make four at a time.
Cut squares of fabric
For a 4″ finished unit, begin by cutting two 7-1/4″ squares.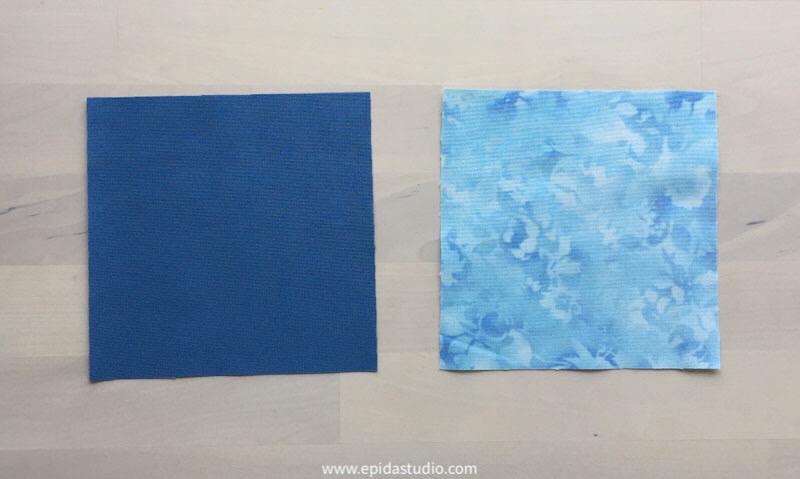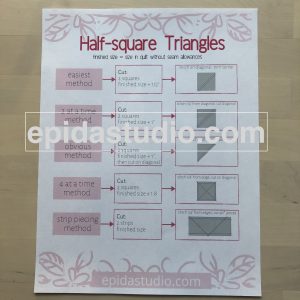 Mark the corners
Mark 1/4″ in from the corners on the wrong side of one of the squares. This step is optional, but helpful especially if it's your first time trying this method.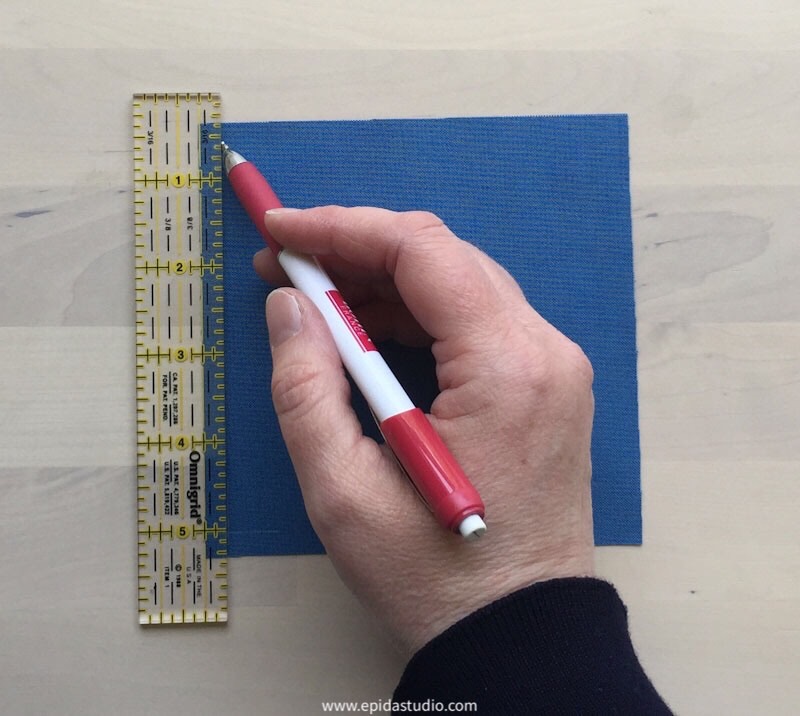 Stitch
Put the squares right sides together and sew all the way around the square with a seam 1/4″ from the outer edge, using the marked corners for accurate turns.
Pinning the squares together with help them not to shift while you are stitching them.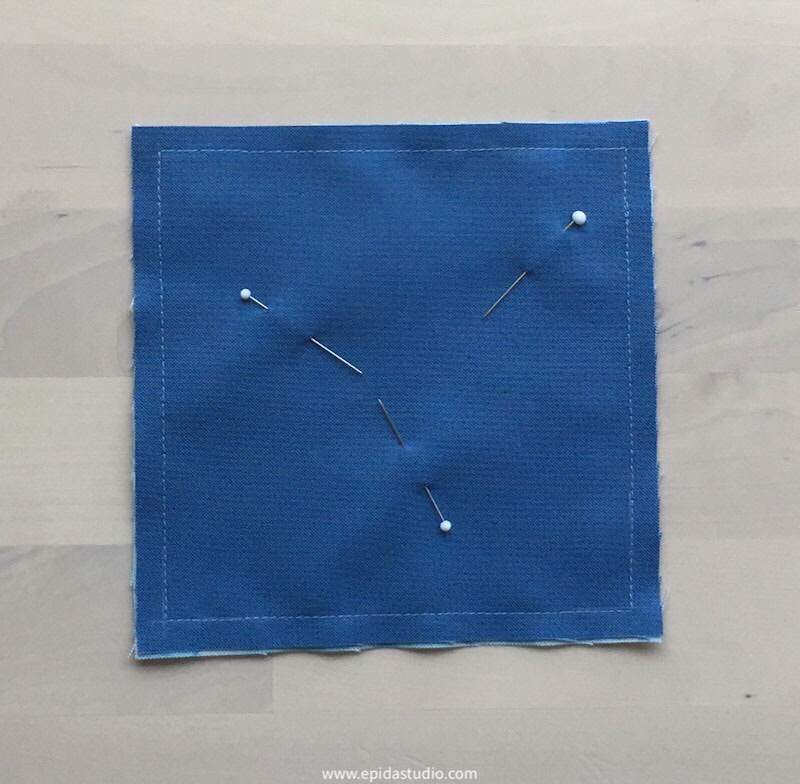 Cut
Cut the square from corner to corner on both diagonals.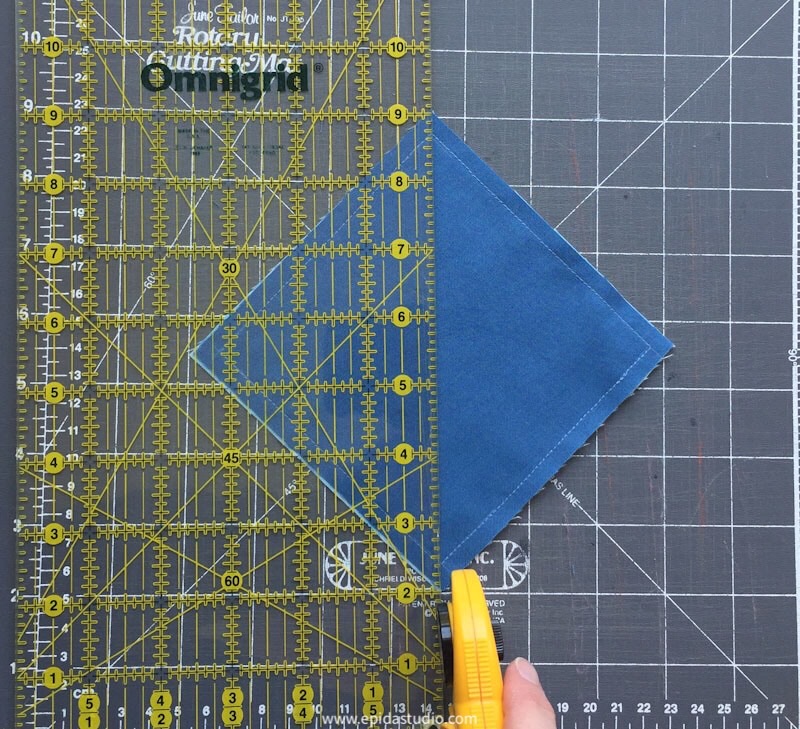 Press
Unfold and press and you have four half square triangle units.
Trim
They will be a bit big, so a little trim will make them the perfect size as well as removing the dog ears.
Align the diagonal seam with the 45* angle line on the quilting ruler. Cut off a bit to make sure the edges are straight. Then turn the piece and trim the other corner to make it the exact size.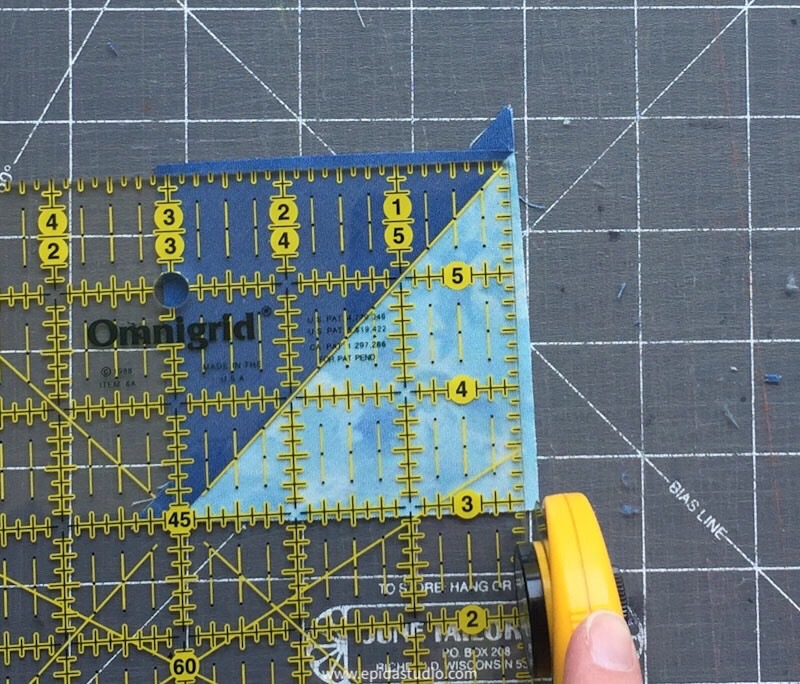 There you go!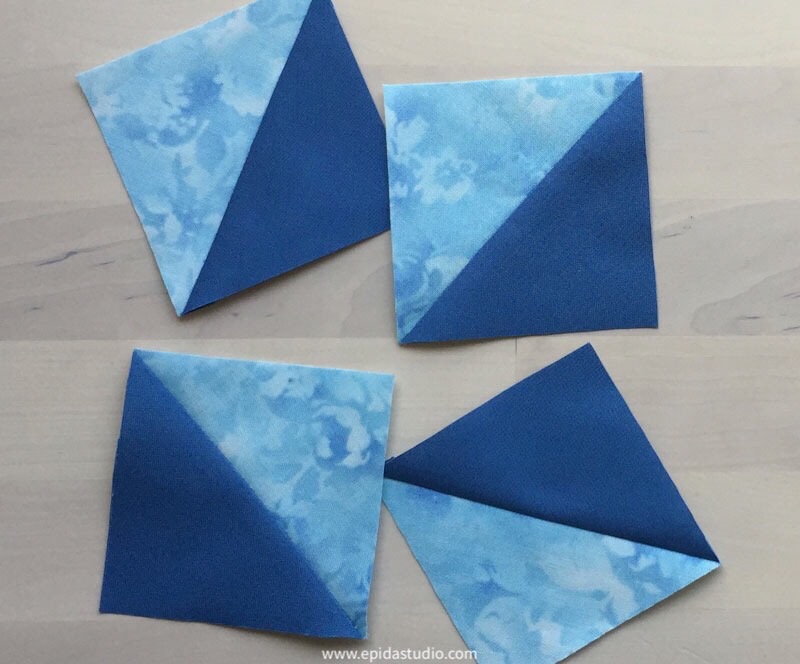 What's Good
fast
makes 4 at a time
little waste
What's Not Good
bias edges
squaring up is tedious
sometimes squares shift during stitching
When to use this method
patterns require a lot of HST units
you use a lot of starch before cutting
Rating: 2 out of 5
I know many people love this method, but I don't prefer it. I don't think the pros outweigh the cons. Bias edges stretching during construction can be fatal to a quilt.
---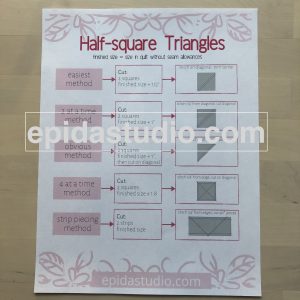 ---
---