Years ago, I bought a kit for embroidered towels.  I loved the embroidery, but I didn't get around to doing it.  Finally this summer, I got it out to work on. What a disappointment!  The fabric for the towels looked nice, but it was polyester.  It wouldn't have any kind of absorbency as a towel, and it didn't feel nice.  I debated with myself for a while about what to do.  I still liked the embroidery, but I knew it would be useless as a towel.
Finally I decided to do the embroidery and finish it as a pillow instead.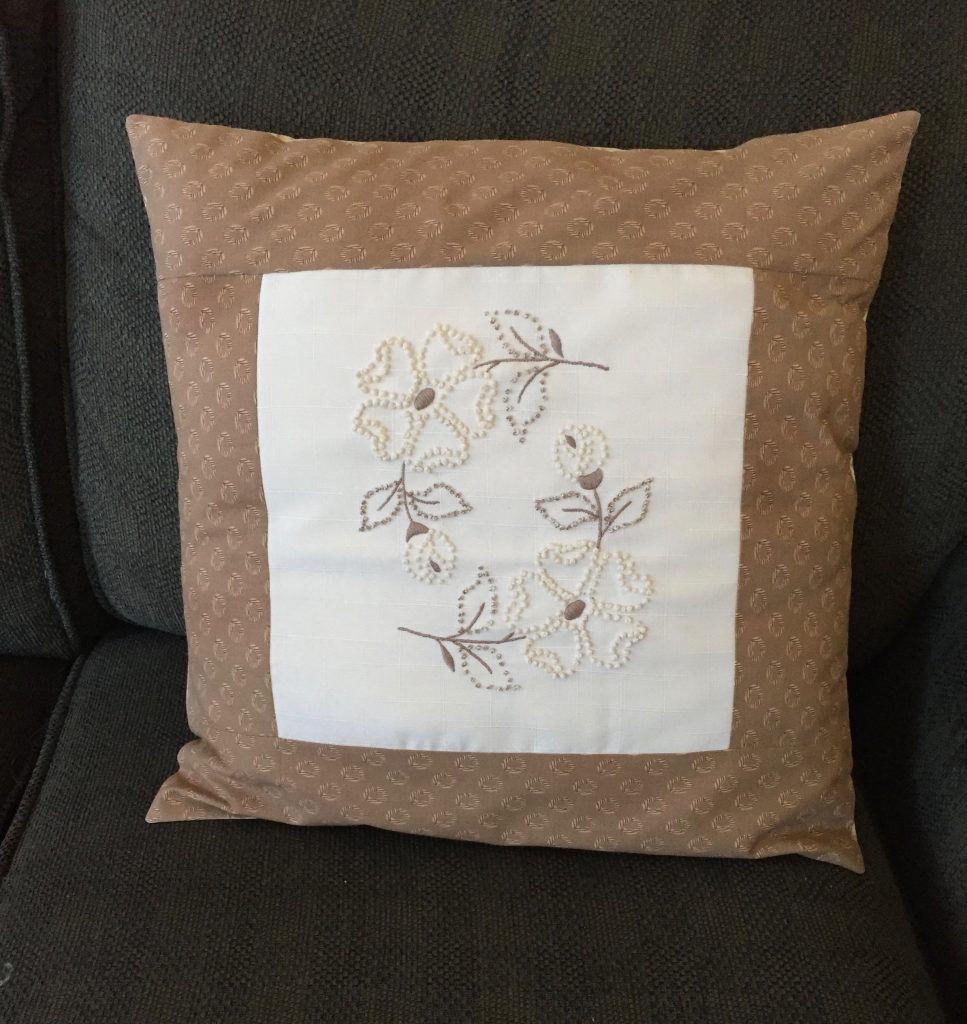 It has a simple finish with just an overlapped flap closure.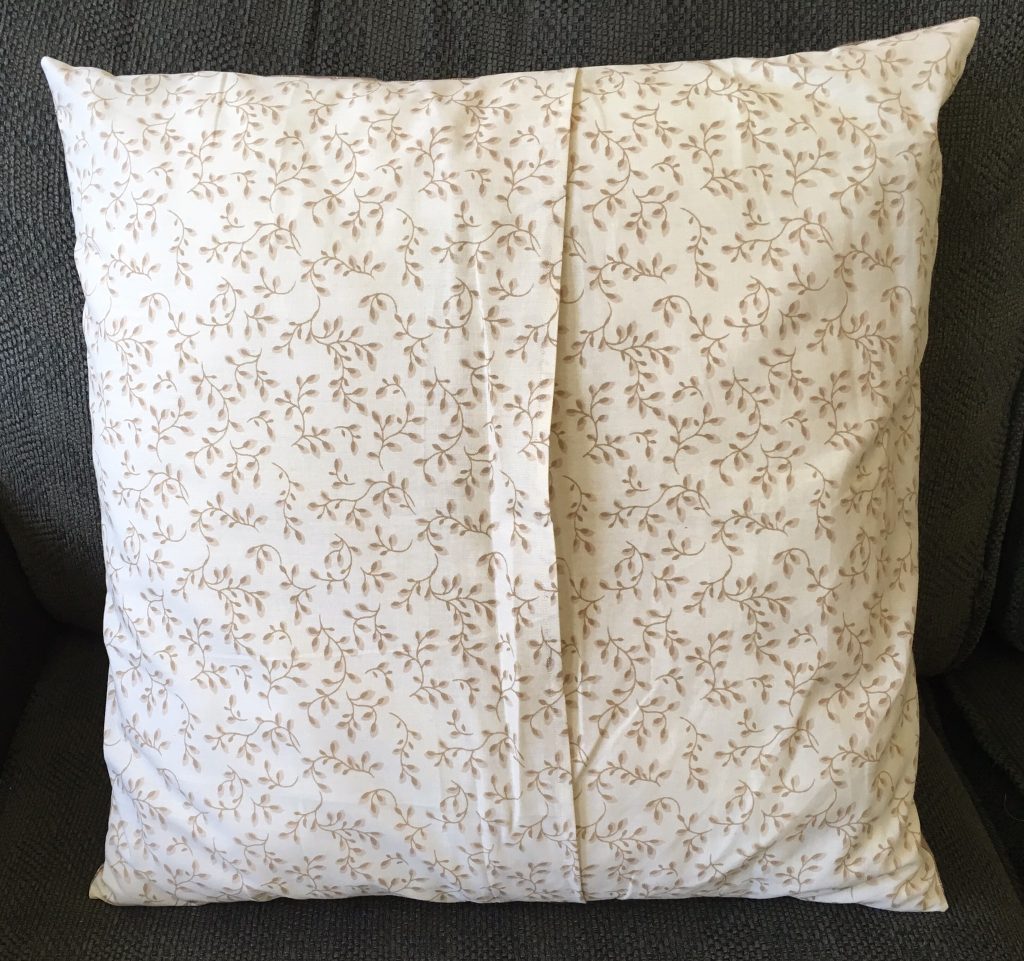 In the end, it is a nice project, although not at all like the original kit.