Wrapping a stitch is a fun way to take something basic and dress it up a bit. Wrapped running stitch is like a casual blouse. It is not too fancy, but has more interest than something plain. It looks a lot more complicated than it is to do. If it is done in two colours, it adds a whole new dimension. You might not want to use it to outline something, since it doesn't have a smooth line, but it will depend on the situation.
Wrapped running stitch is one of many variations of basic running stitch. Check out lots of running stitch variations here.
When to use it
borders
lettering
flower stems
stripes
anywhere you want a line with a bit of texture
How to do it
Begin with a regular running stitch. Keep the stitches equally spaced.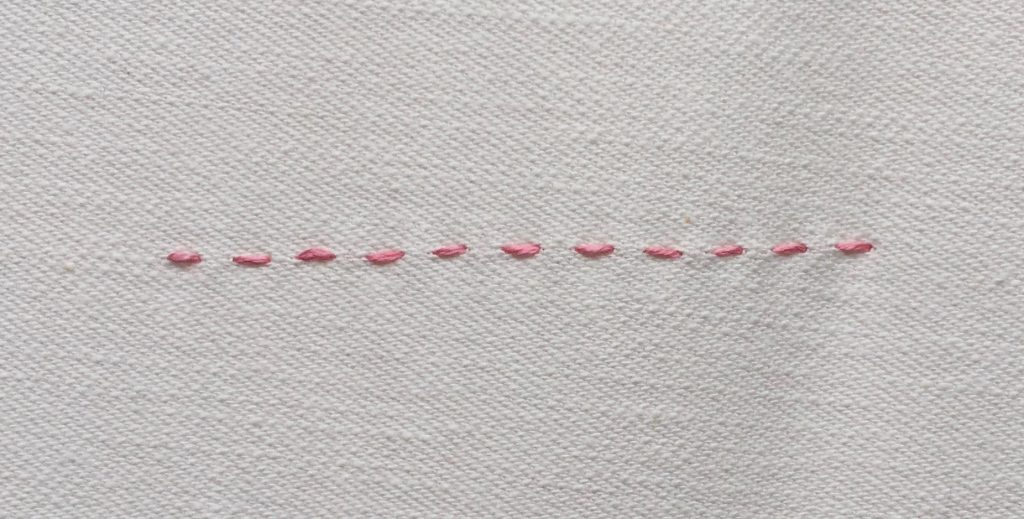 Bring a second thread to the surface just under the first stitch. Slide the needle down between the second stitch and the fabric. The needle does not pierce the fabric at all, it is floating on the surface. Continue along the stitching line taking the needle the same direction under all the stitches.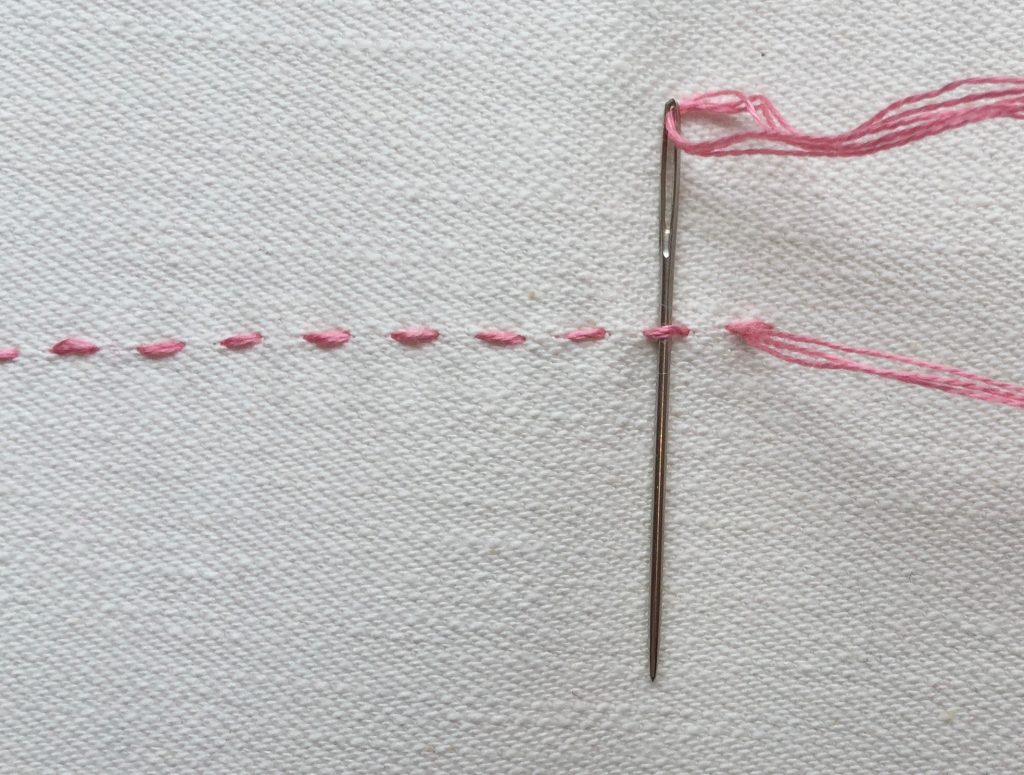 The only time the thread goes to the back of the fabric is at the beginning and end of the line of stitching. You can see the line has a bit of dimension.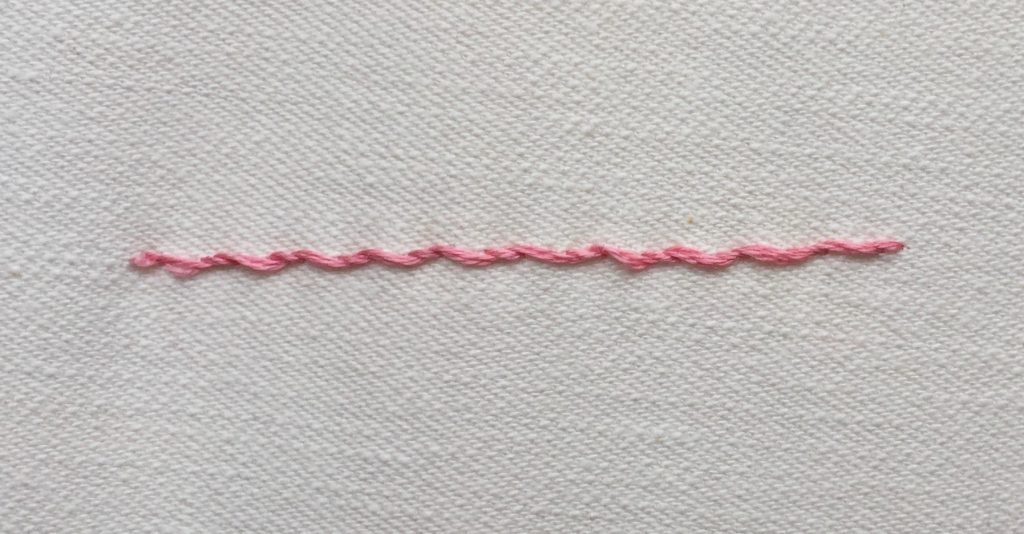 Wrapped Back Stitch
You can also do a wrapped back stitch in the same way. The main difference is that since the initial stitches are touching, there are more wraps and they are closer together. This makes it a smoother line with less texture.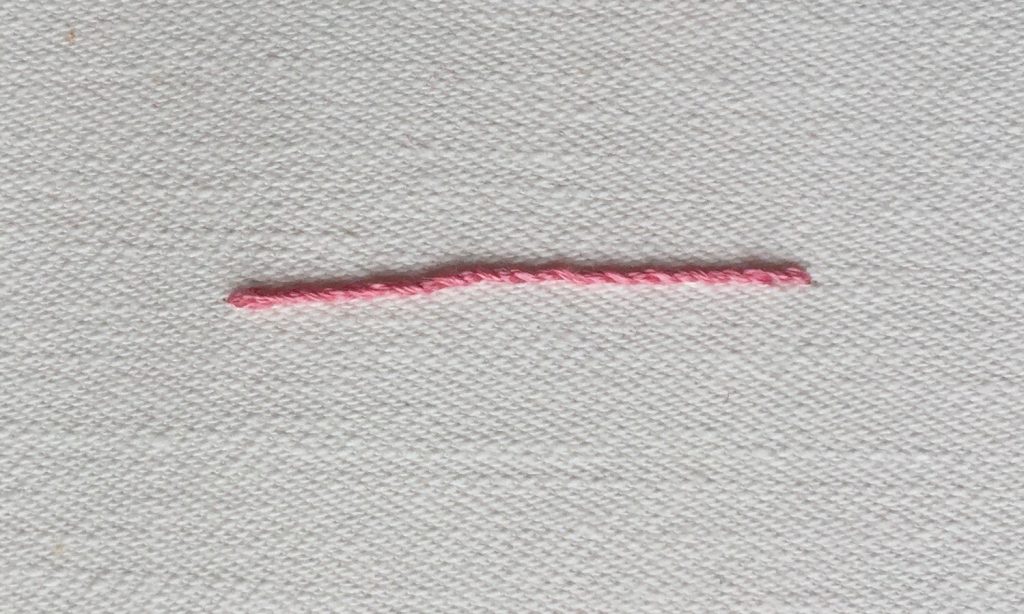 Inspiration
---
---
---