There are many different methods that can be used to make split half square triangle unit. This method is the most obvious – cutting triangles and sewing them back together.
These triangles are cut from squares. Because the seams are stitched on the bias, it might be a good idea to cut the pieces a little larger and then trim down your finished piece. The measurements given are for exact sizes.
---
---
Cut fabric
You will need three squares of fabric. One for each of the triangles.


The large triangle is a half-square triangle, so it is actually the smallest square. Cut the square 7/8″ larger than the finished piece will be.
The smaller triangles are quarter square triangles, so the squares will be 1-1/4″ larger than the finished piece will be.
I want my finished units to be 3″ in my quilt, so the square for the large triangle will be 3-7/8″ and the squares for the smaller triangles will be 4-1/4″.
Cutting the fabric
Cut the squares to get triangles.
The cut edges are biases that will stretch easily, so handle with care.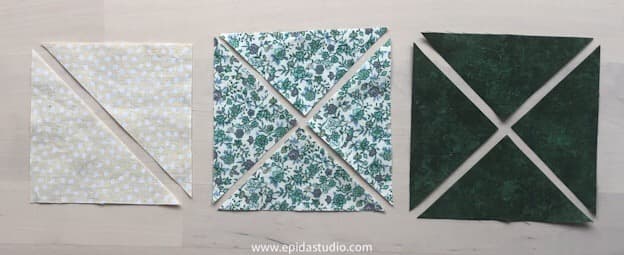 It is easy to see how the pieces will go together.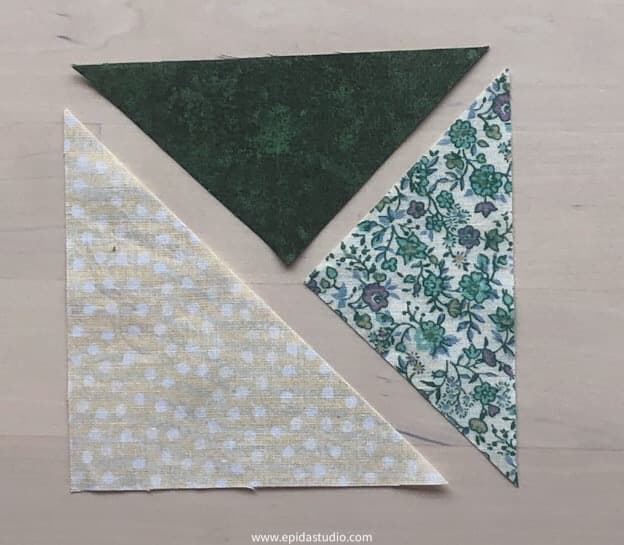 Assembly
Join the two smaller triangles together with a 1/4″ seam.
If you are stitching more than one split hst, keep track of the orientation of these two triangles. It is SO easy to get them switched around, and that will cause problems when you try to join them.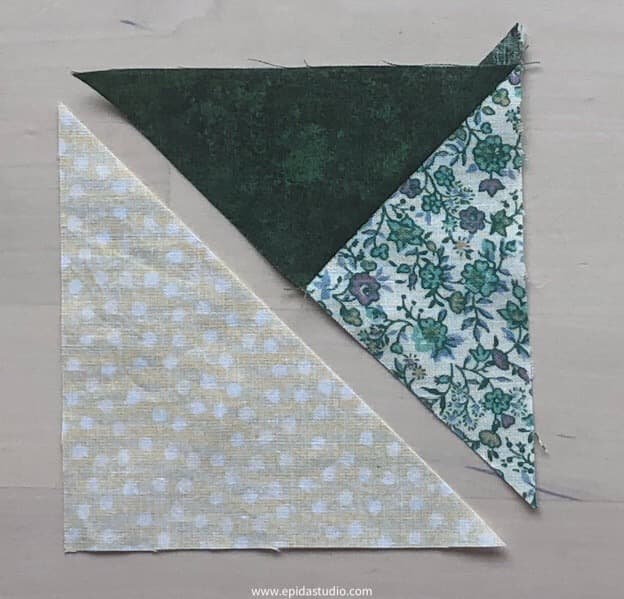 Add the larger triangle on the diagonal.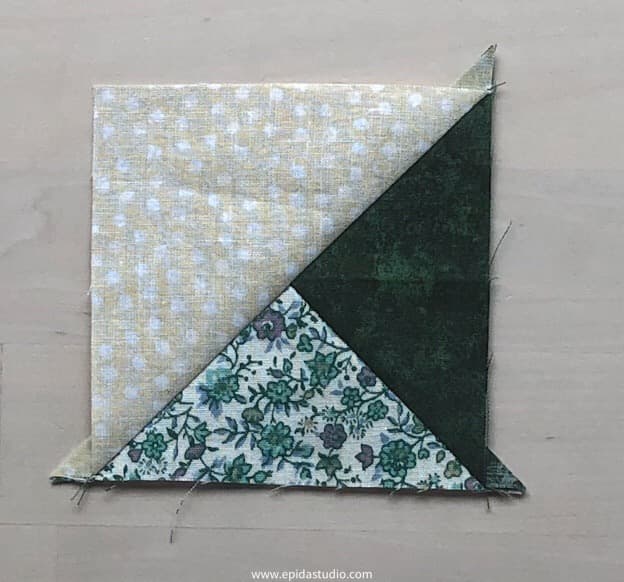 Open and press.
Finishing
Once the stitching is done, measure the pieces and square up if necessary.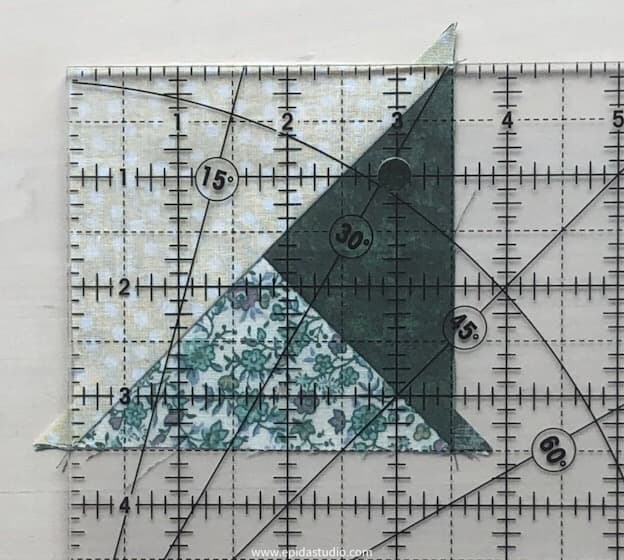 You're done!
Perfect split half square triangle units.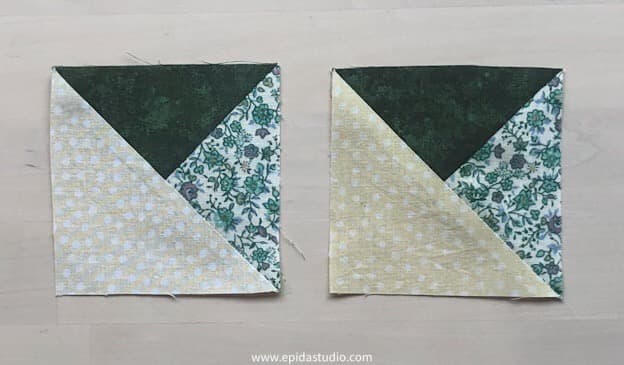 Like any method, this method has advantages and disadvantages. You need to decide what is best for your situation.
What's Good
intuitive – obvious construction
no marking
little fabric waste
What's not Good
need to think about the math
bias edges can stretch
time consuming to trim to size
When to use this method
when you cut and stitch accurately
you have a special ruler or die for cutting
for scrappy quilts
Rating: 3 out of 5
This method is obvious and easy to do. The big problem is the bias edges. Your finished square has biases on two of the sides. This is manageable if you are careful and use starch, but if you are in a hurry or have to unpick something they will easily stretch and that can't be fixed.
[mailerlite_form form_id=4]
---
---