Quarter square triangle units are squares made of four equal triangles stitched together. It is sometimes called an hourglass.
The obvious way to make these is to cut triangles and stitch them together.
---
---
Cutting
To begin, cut two squares of fabric – one light and one dark
The squares should be cut 1-1/4″ larger than you want the finished unit to be. In this case, for a 4″ unit, cut 5-1/4″.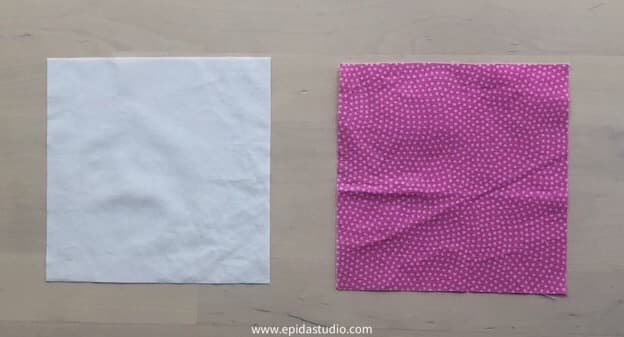 Cut these squares on both diagonals to make triangles.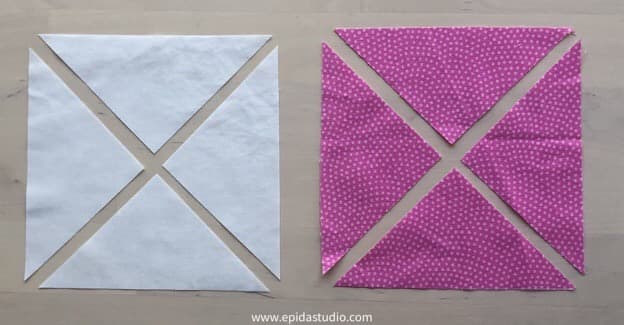 Stitching
Join the triangles in pairs, stitching on one of the short legs. Be sure to stitch both pairs in the same orientation.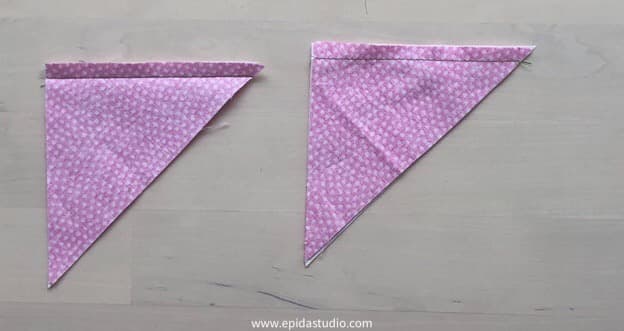 Open and press. You will clearly see the two sides of the QST.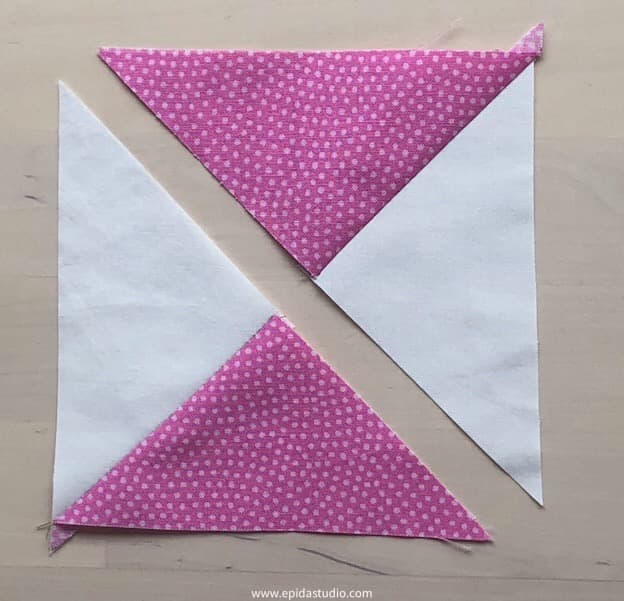 Stitch together, being sure to line up the dark to the light.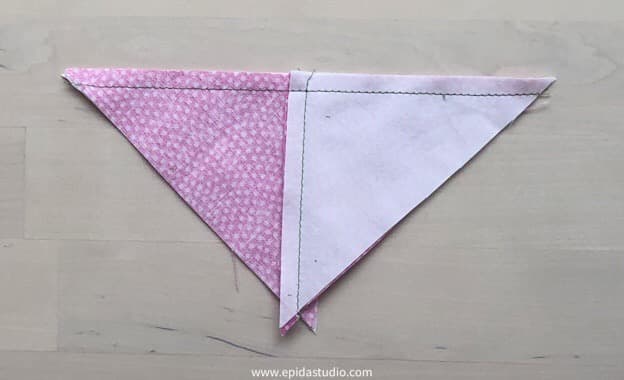 Open and press.
If necessary, trim the edges to make it 4-1/2″ square. This will finish at 4″ with a 1/2″ seam allowance.

You're done!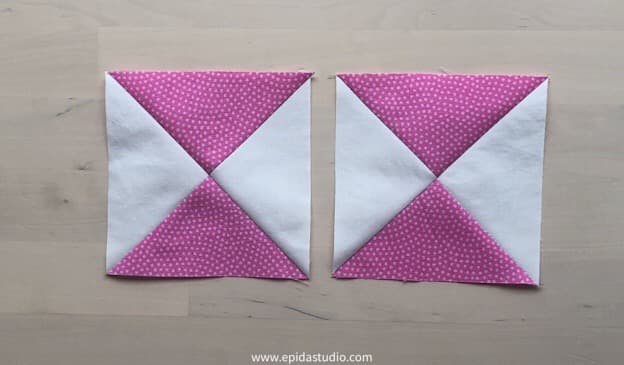 What's Good
intuitive, easy to remember
no marking
When to use this method
when you cut and stitch precisely
to make a scrappy quilt
Rating: 2 out of 5
This method usually needs to be trimmed to get the exact size and the finished square has bias edges. That means that it will easily stretch and be difficult to piece.
[mailerlite_form form_id=4]
---
---