Many different things are called reversible patchwork. Some people make quilts with a pieced side on the front and the back. Sometimes they are even lined up perfectly so that the quilting is aligned on both sides. Those are beautiful, and a great way to get extra use out of your pieces, but that isn't actually reversible patchwork.
Reversible patchwork is piecing that is reversible. There is no right or wrong side because the seams are finished on both sides. No raw edges are exposed.
This type of reversible piecing is commonly used in jogakbo, a technique common in making Korean pojagi. In ancient Korea, women pieced together scraps left over from making clothing to make wrapping cloths. These were used to wrap gifts, heirlooms or carry everyday items.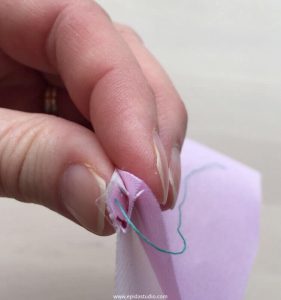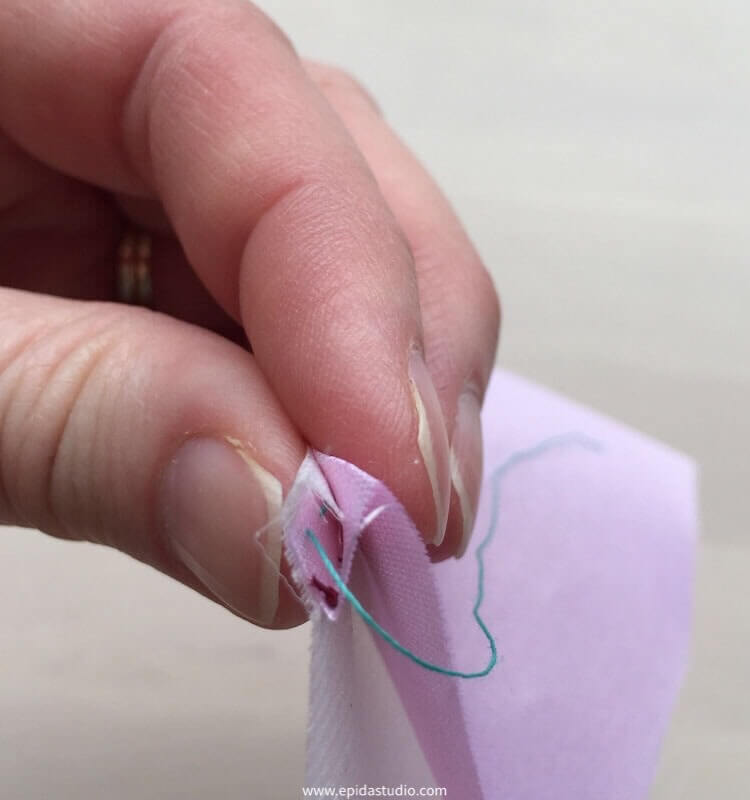 Traditionally, the piecing was done by hand. It can still be done that way. In fact, for delicate materials like lightweight silk, it is probably recommended. You can see a traditional tutorial here.
To try this, you can get a kit for a bookmark. The kit includes silk fabric and thread. This is a perfect size to try a new technique because it doesn't require a huge commitment of time or money.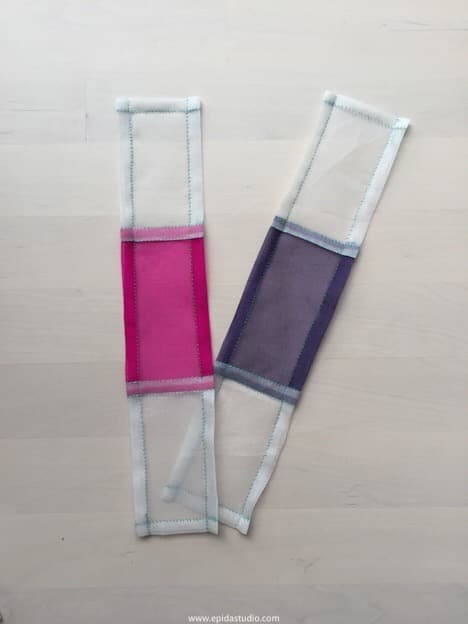 For non-hand stitchers, it is easy to do this technique by machine. It might seem to take longer than quilting when you start, but when you are finished piecing, you are finished the piece. You don't have another quilt top to join the pile waiting to be quilted.
If you are a quilter you might not have seen a seam like this before, but if you have done any dressmaking, you might recognize it. It is called a "flat fell" seam, which is a type of French seam.
Even if you don't recognize it, you have probably seen it. It is commonly used in blue jeans. The strength of the seam can stand up to lots of use and wear.
Why use this in quilting?
In ordinary quilting, you would not want to use this seam. There is no need to finish the back when you are going to add batting and backing. Also, the seam has many layers of fabric, so you would not want to quilt through it, even by machine.
But this technique offers a great variation on quilting.
If you want to make projects without a batting or backing, raw edges cause a problem. This solves that problem. Things like placemats, tablecloths and curtains are all great projects where you might want to use piecing without batting.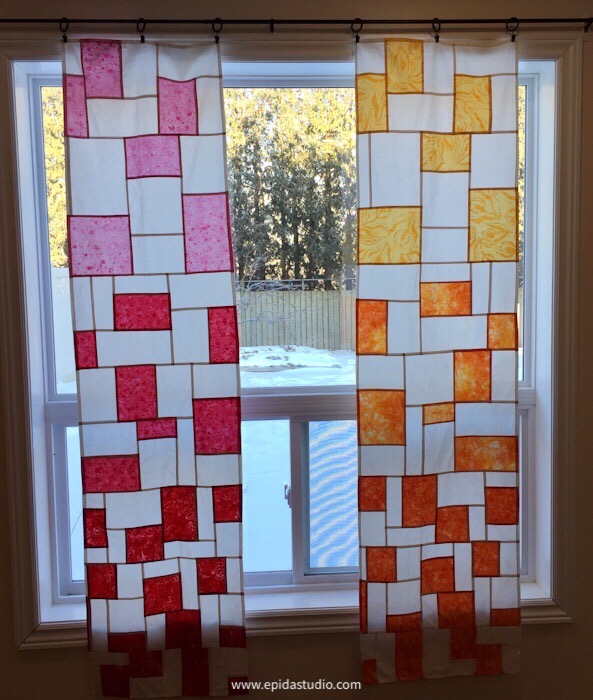 Once you try it, you will think of your own ideas too.
What fabric can I use?
You can do this technique with any type of woven fabric. Regular quilting cottons are fine, but you can also try other types of fabric like linen and silk.
If you are making curtains or window hangings, batik is the recommended option. It doesn't have a clear right or wrong side, so it doesn't matter how you hang it. When the sun shines through it, it looks like stained glass.
How do I do this?
The simple seam technique is easy. Stitch the pieces together with one edge offset. Then press the seam allowance over, press open and then topstitch.
You can see a full tutorial with video here.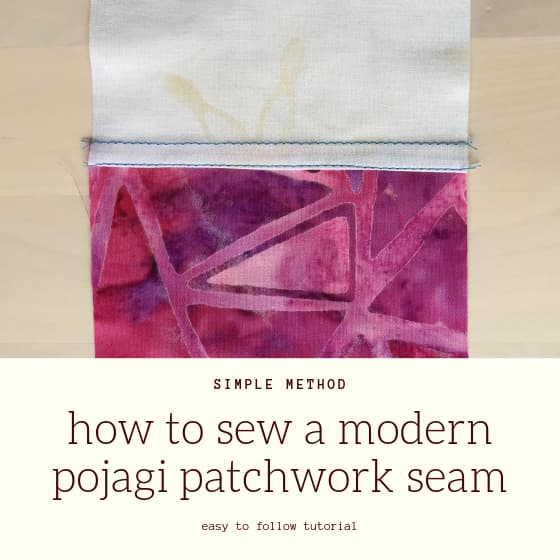 This simple seam method can be used most of the time, but when you are piecing a large piece with a lot of seams, the pressing is very difficult. For that, you will want to use the regular seam technique. This techniques involves basting the pieces together first, then stitching and pressing.
Here is a full tutorial with video.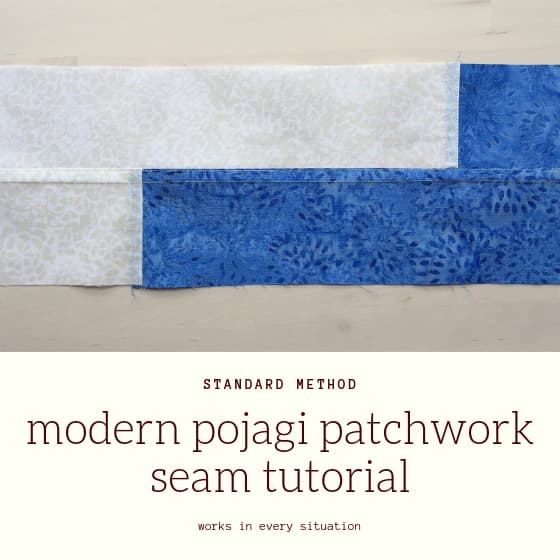 It does't matter which technique you use, the final result is the same.
When you try this technique, practice on scraps of fabric first.
Then you'll be ready to make a larger project. There are some great patterns available in the Epida Studio and Designs Shop.
Please send me pictures of what you've made. I love to see them.
---
---