If you want to dip your toe into traditional pojagi, but you are nervous about committing to a large project, this pattern is the perfect solution.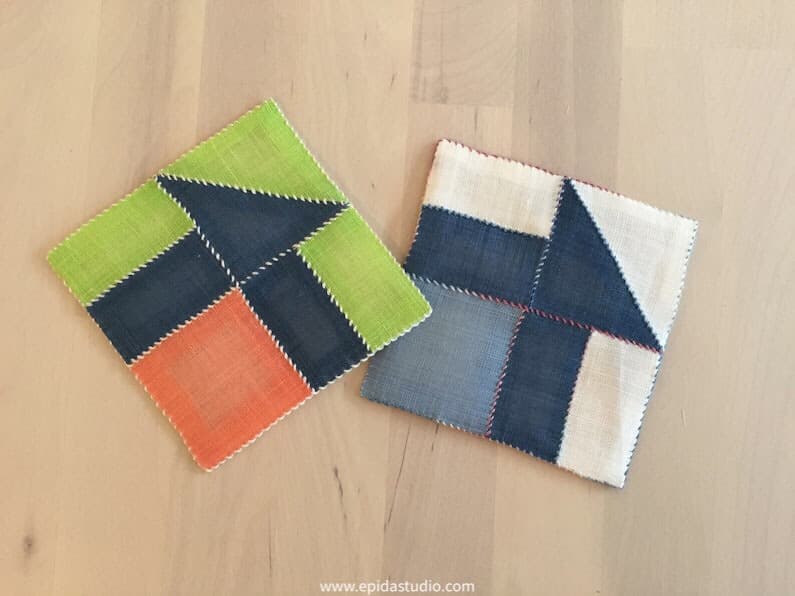 They are 4″ square, so it's just the right size for your favourite mug.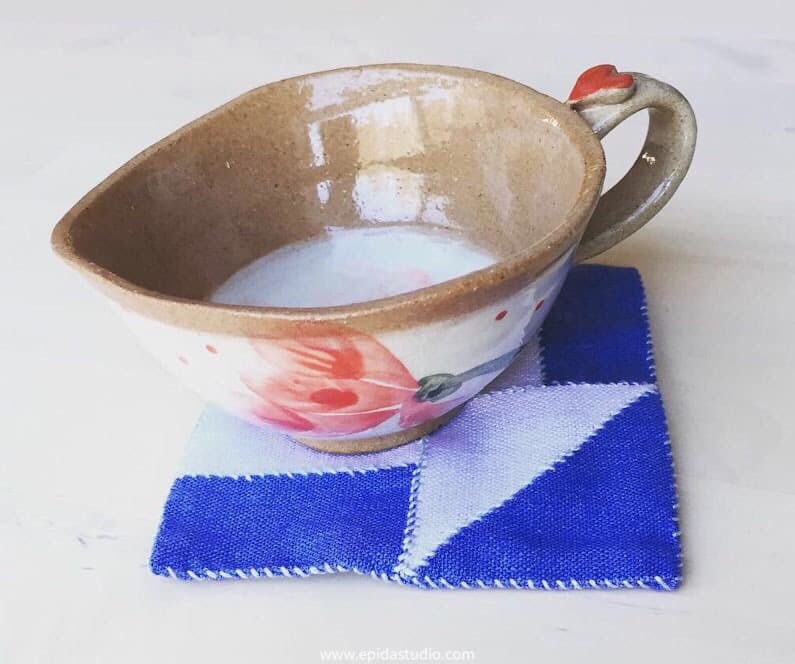 A set of them would make a great gift.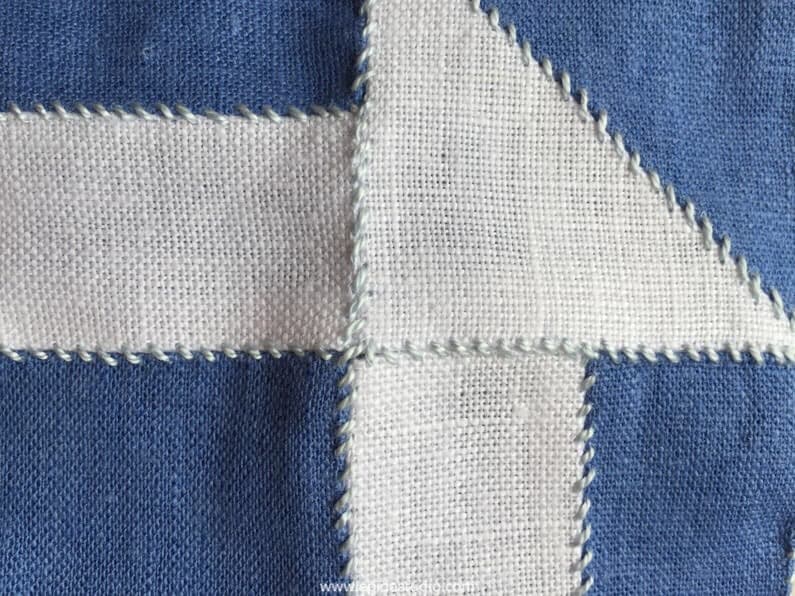 They can be made with either linen or ramie fabric and are stitched with perle cotton thread.
Because it is a larger scale than stitching in silk, it is a great way to learn. It is easier to manipulate and see.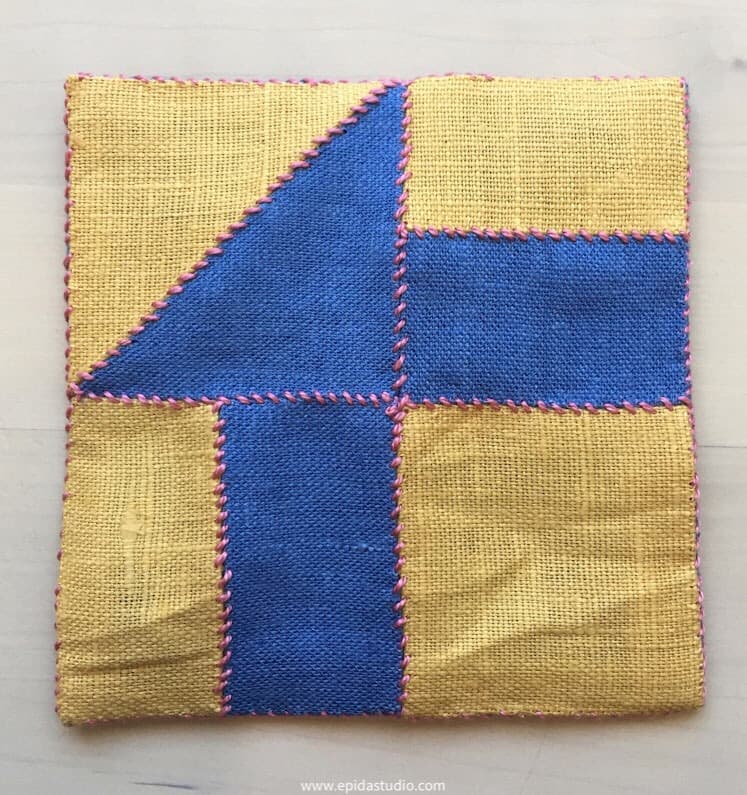 Each one uses only a tiny bit of fabric, so it isn't a big investment.
In my shop you can get the pattern alone or as part of a kit with fabric and thread.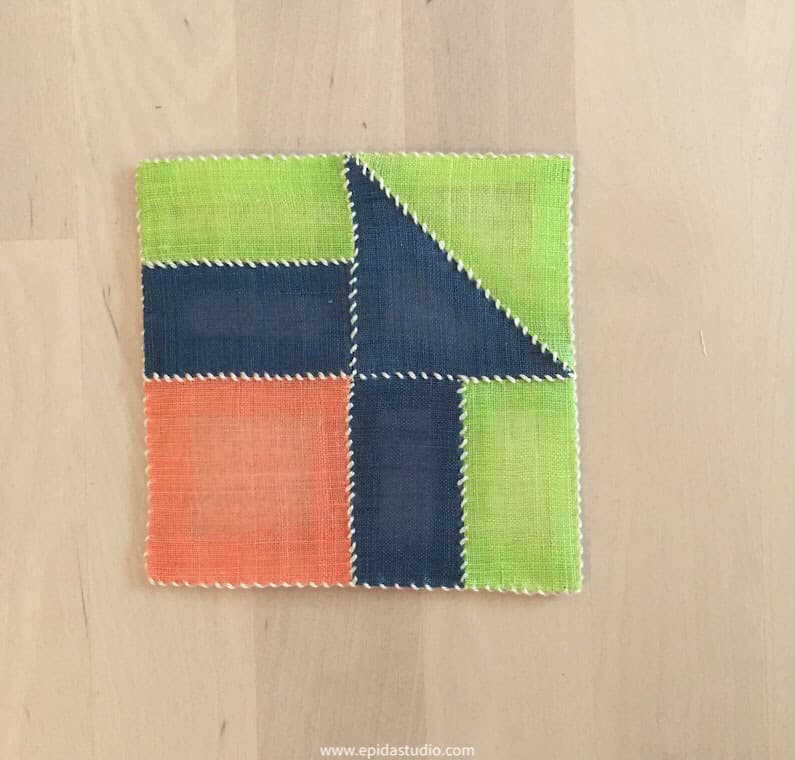 Add a smile to your next cup of coffee with this little piece of stitching.
---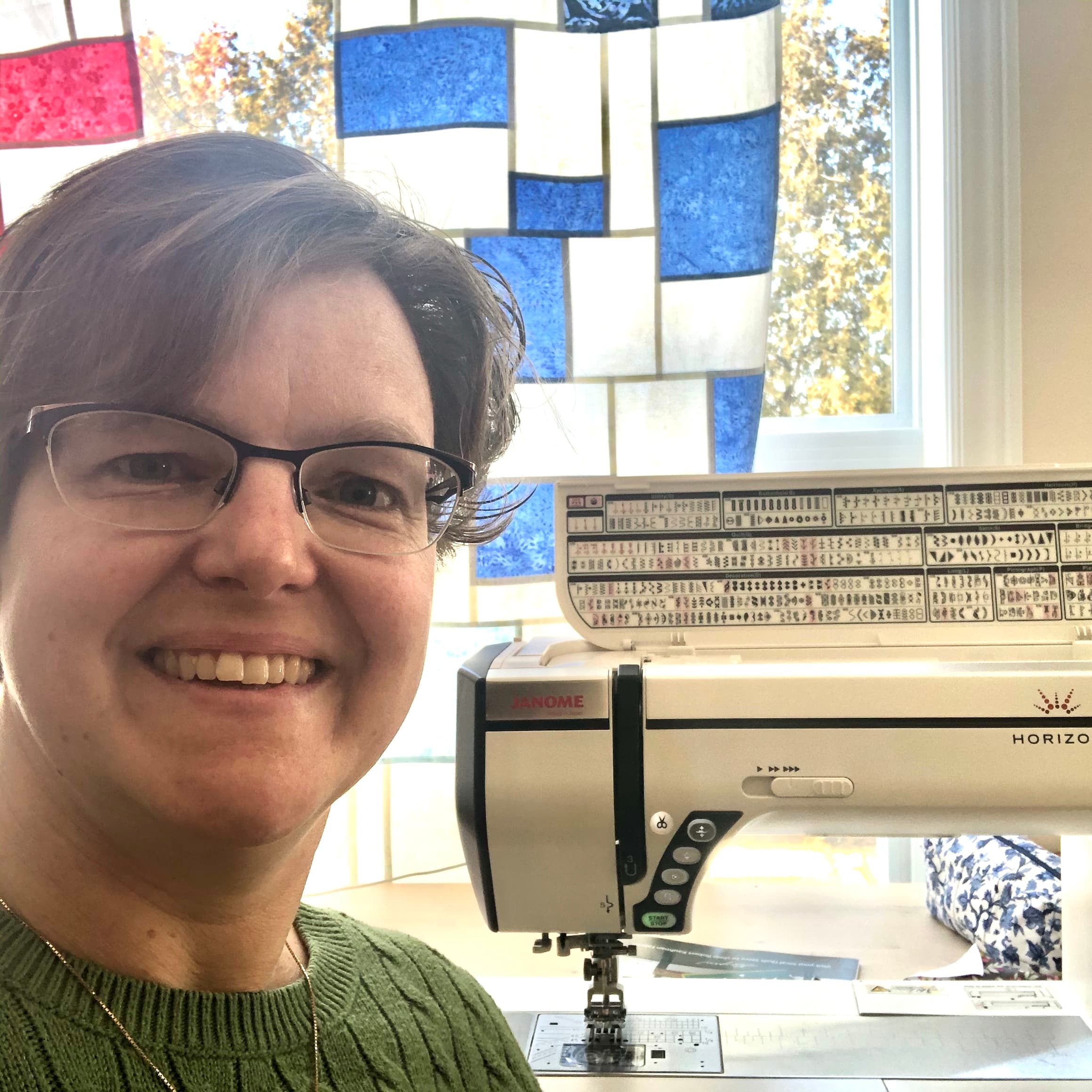 Elizabeth DeCroos
designer, teacher, speaker
Elizabeth enjoys doing all types of sewing and needlework and teaching others new techniques. For more information or to have her speak to your group click HERE.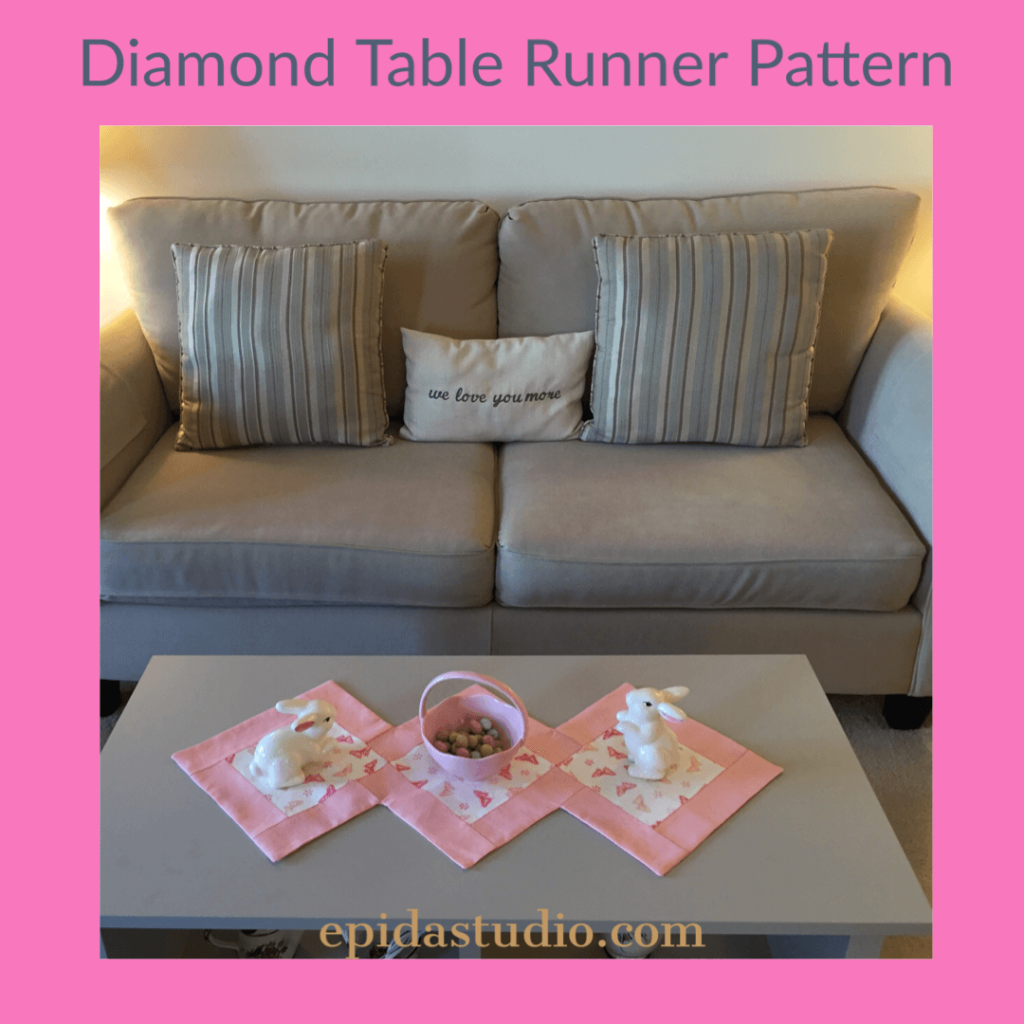 hand-stitched runner made with linen and perle cotton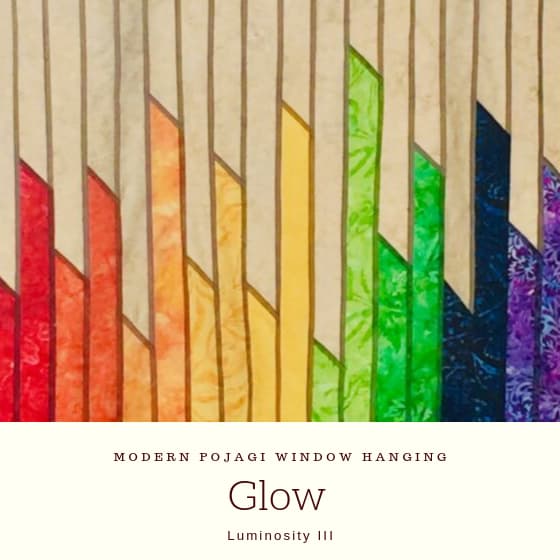 modern pojagi window hanging in a rainbow of colours