The unlined pojagi seam is useful in many different projects, but it is ideal for window coverings.  Because it is finished on both sides, there is no right and wrong side, and when light shines through, it looks like stained glass.
Here is an old piece that hangs on my front door.  It is made from Batiks, all cut the same size.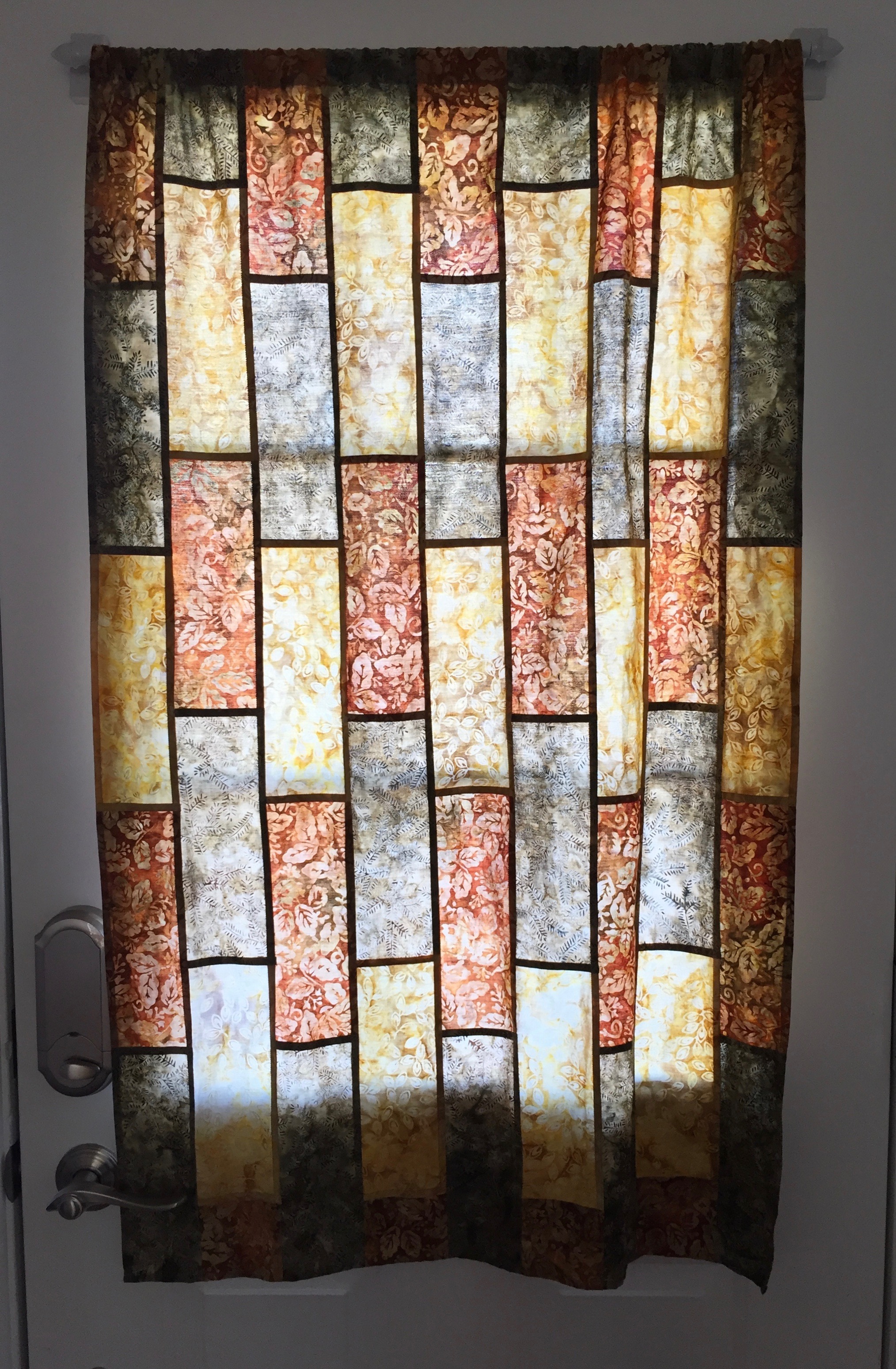 When my daughter needed curtains for her bedroom, she found a nice fat quarter in my stash that she liked, but it wasn't quite big enough.  The solution?  Add a matching border.  The pojagi seam has a nice finish that doesn't leave raw edges.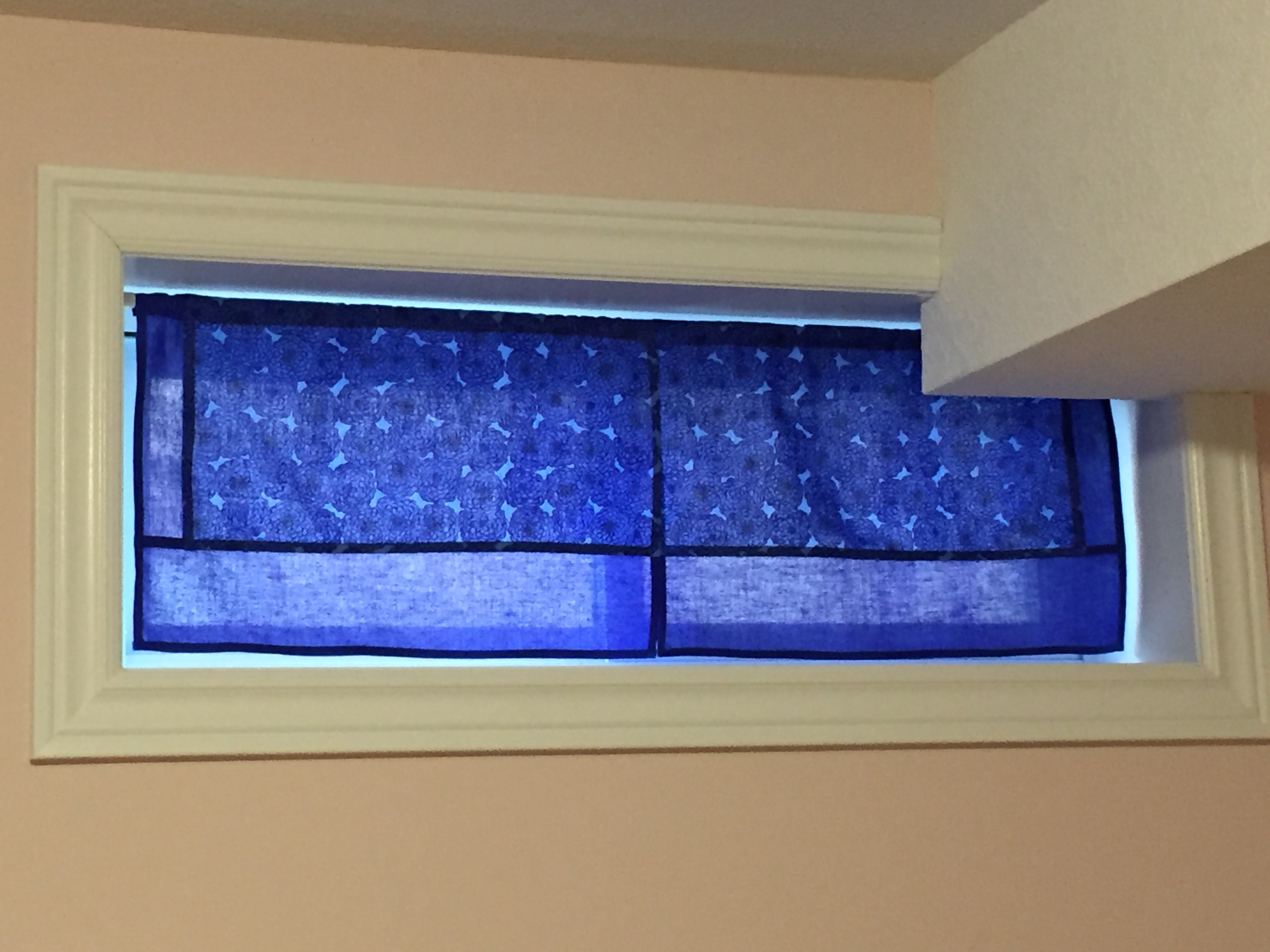 In my bathroom, I wanted more privacy, so I used solid quilting cotton instead of batik.  The band of piecing adds a bit of colour.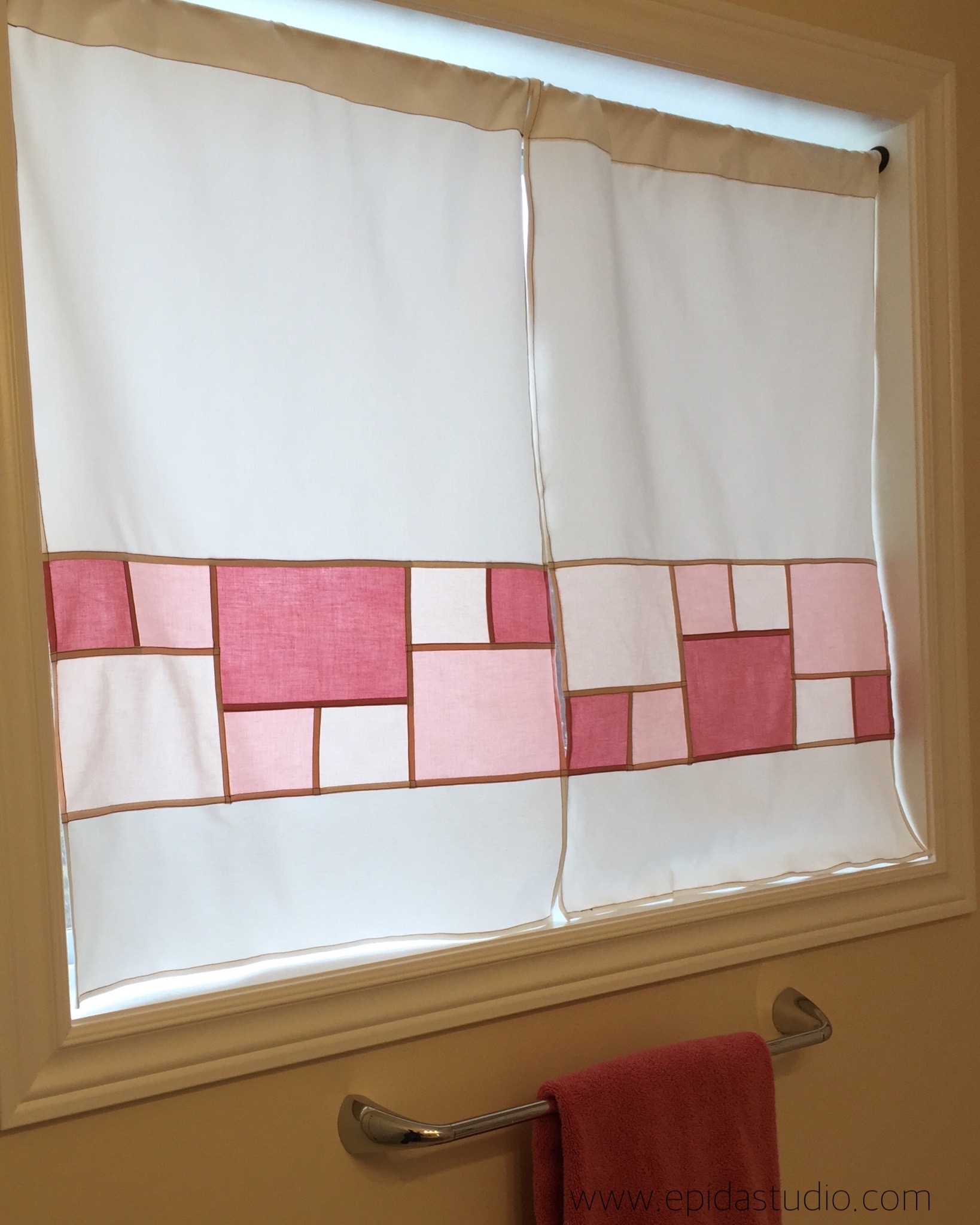 This curtain is made from hemp fabric that I brought from Korea.  It is very coarse, like burlap.  The side panels are added with a  pojagi seam just to give it the width it needed.  It is also decorated with pinch stitch embroidery and appliquéd leaves.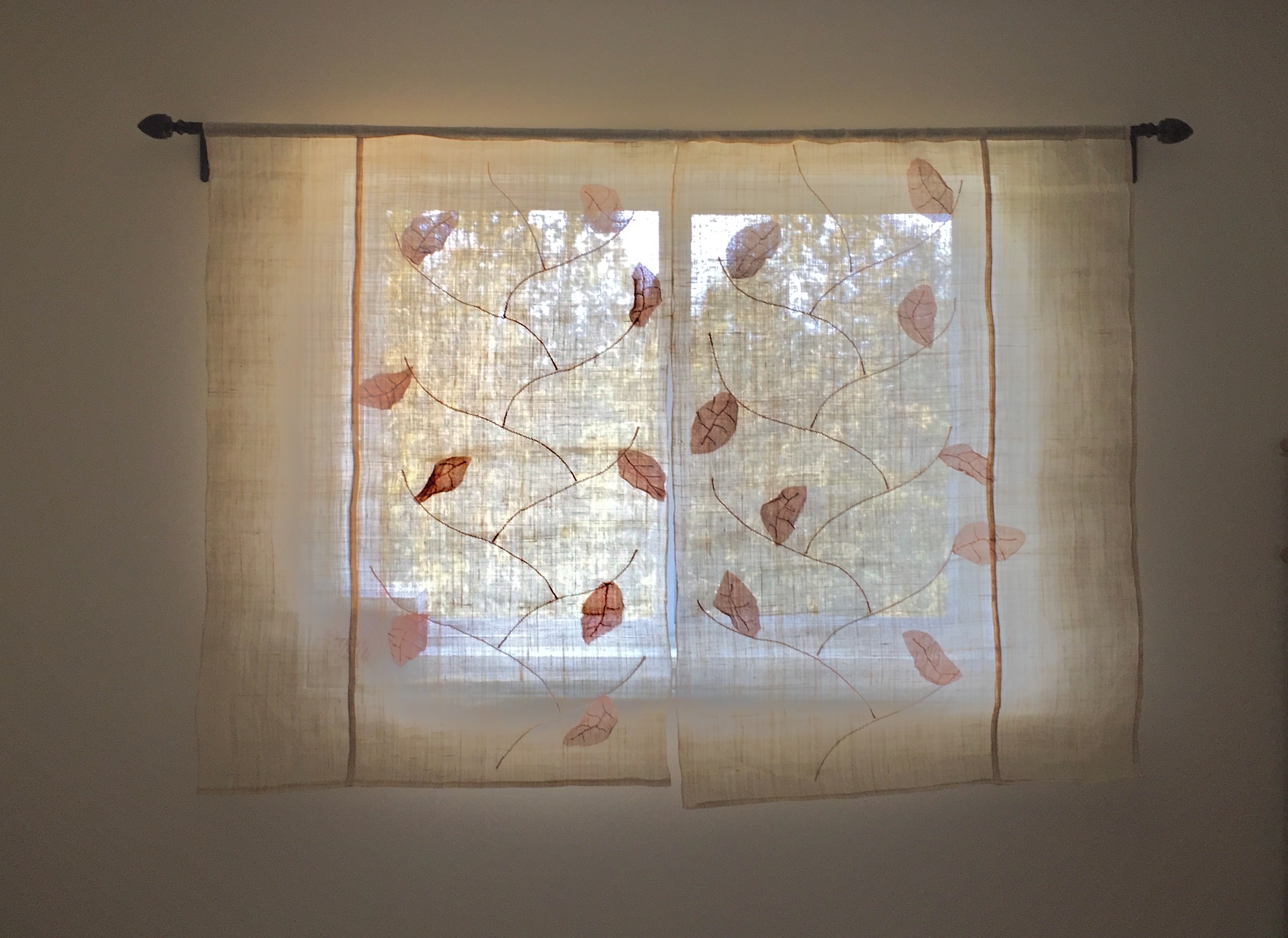 Some people like the look of a flimsy (a quilt top that isn't quilted yet) in a window with light shining through it.  Pojagi gives the same look.  It is a fabric version of stained glass and is great for adding beauty and privacy at the same time.
If you would like to try making some yourself, you will find my whole range of tutorials HERE.