The Bright Bricks pojagi mat is truly an international work. I began working on it when we lived in Korea and continued to work on it as we travelled back to Canada where I finished it. I even worked on it taking the train through the Chunnel from France to England!
It is made with lightweight silk, and it 16″ x 30″, just the right size for the top of a dresser or cupboard.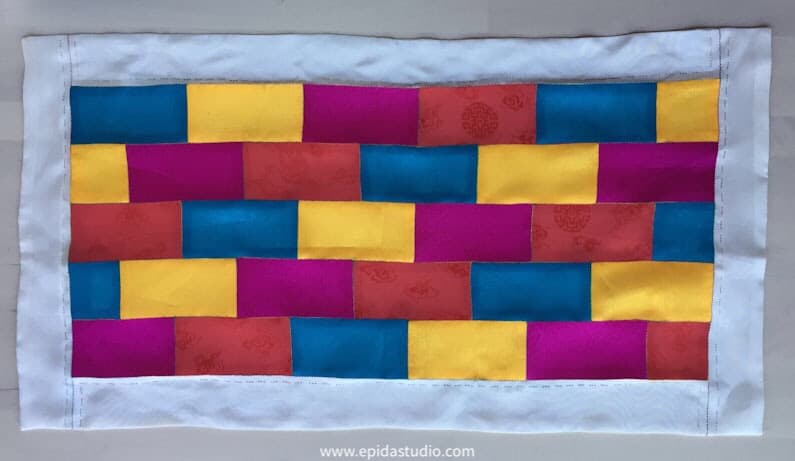 This was the last project I started with my Korean sewing teacher, and I remember laying out the pieces trying to find the right layout. I couldn't bring myself to go totally random, so they are arranged in a pattern.
The bright, cheerful colours are highlighted with variegated thread. This is lined pojagi, so there is only one seam line.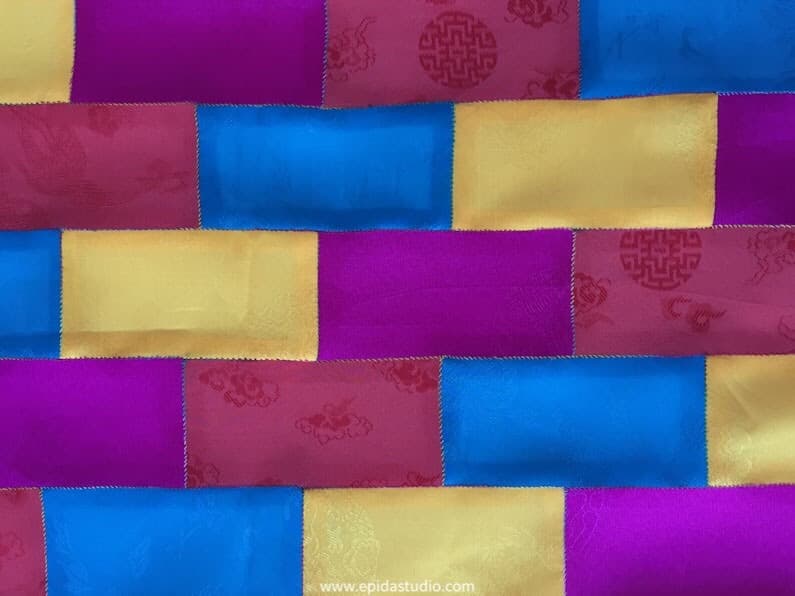 The border and backing are white silk, and there is a triple backstitch design in the border to hold the layers together.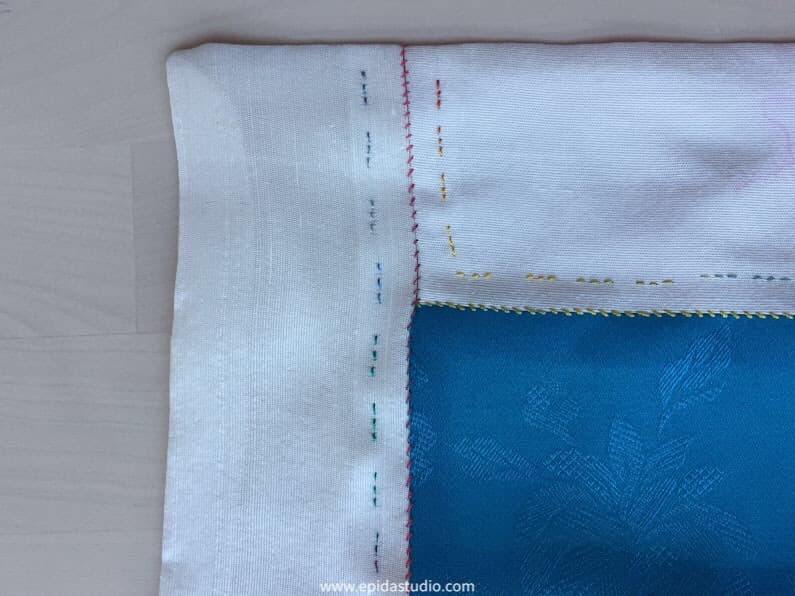 The colours in this mat make me happy and bring a smile to my face every time I see them. I hope it does to you too.
---
---