The first project in the Christmas countdown is easier than it looks. There is only one shape and only one type of seam. You need two different colours of handkerchief linen fabric, size 8 Perle cotton in a contrasting colour, and a bit of stuffing.
My kids named this project because they said it looks like a samosa. You can how multicultural Canada is when I'm using European materials to make to make a Korean-style project and it's named for Indian food.
Cut a 1-1/2″ square of light cardboard (like a cereal or cracker box) to use as your pattern. Trace around it with a Hera marker on the fabric, pressing firmly in a back and forth motion.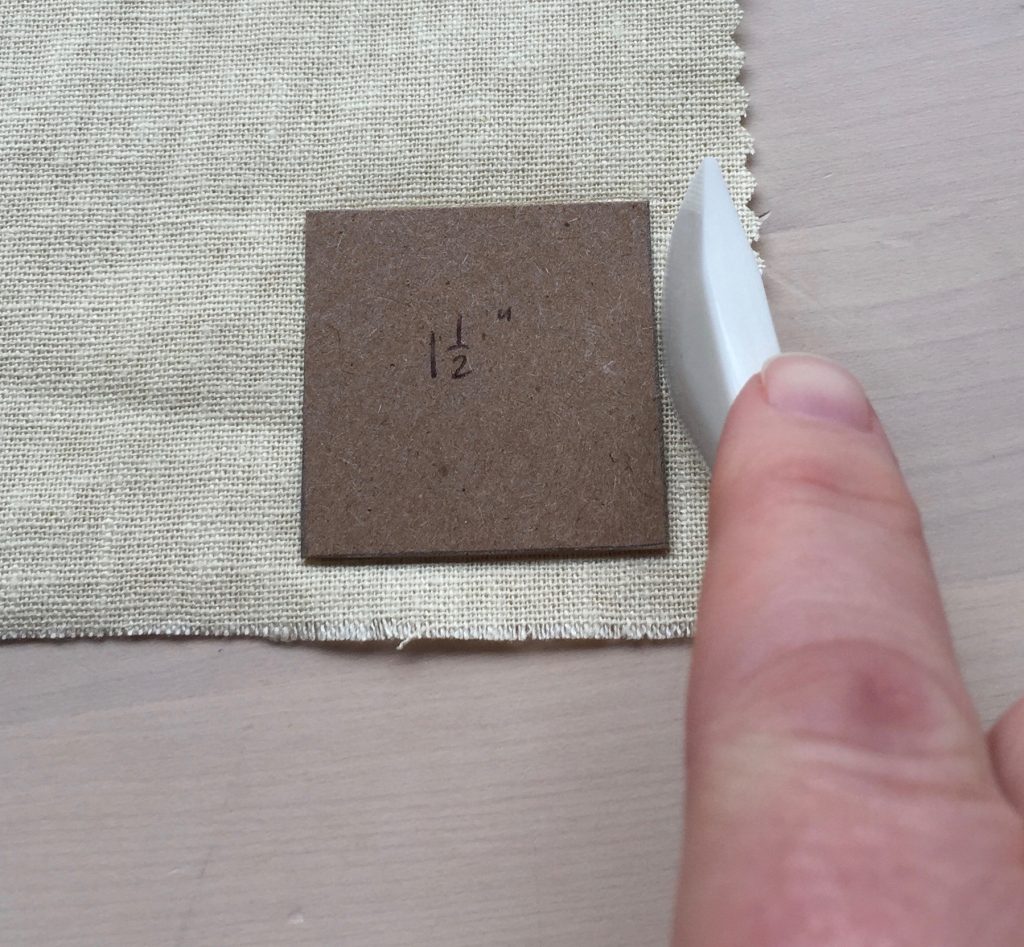 Repeat so that you have eight squares, four of each colour. Be sure to leave at least 1/2″ of space between the squares, so that each one has a 1/4″ seam allowance. Cut out the squares.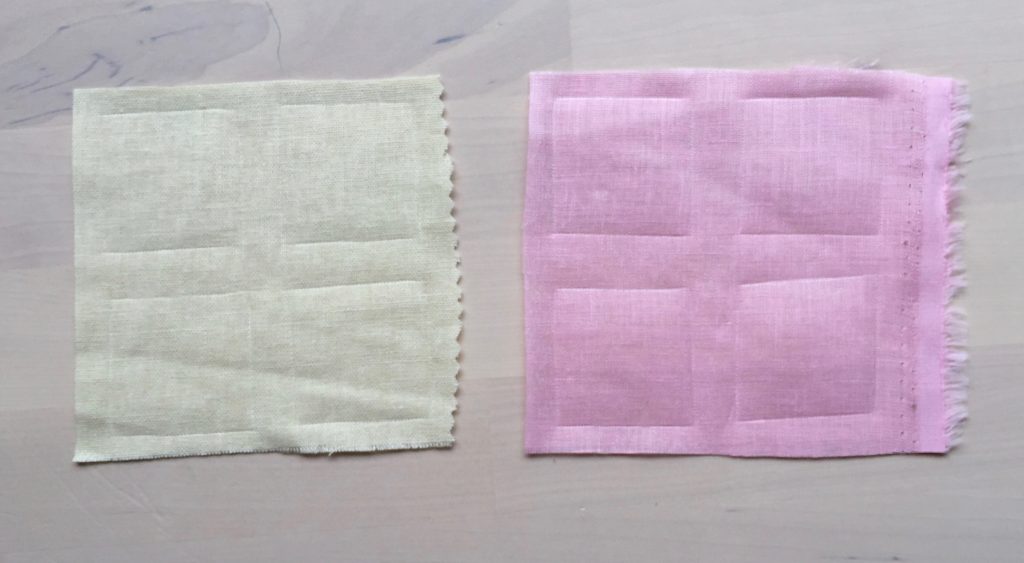 Pinch along the marked lines to set in the folds.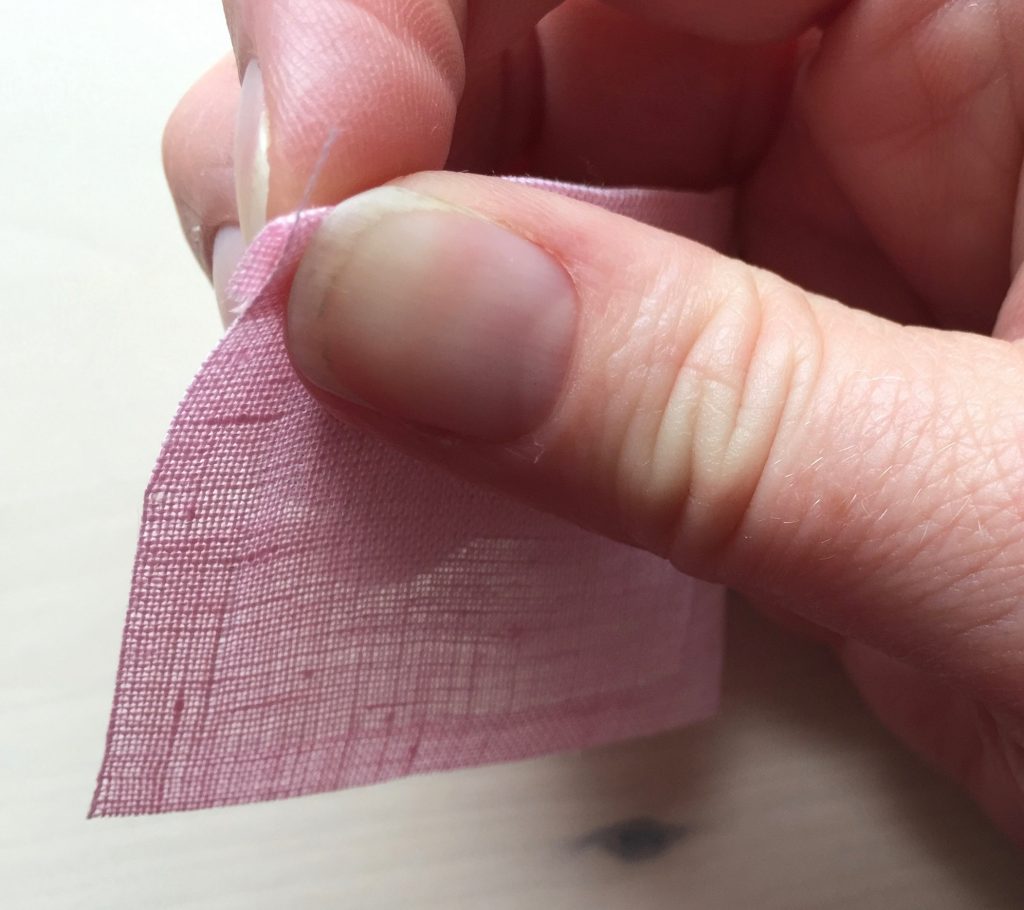 Join alternating colours using the pojagi seam with contrasting thread.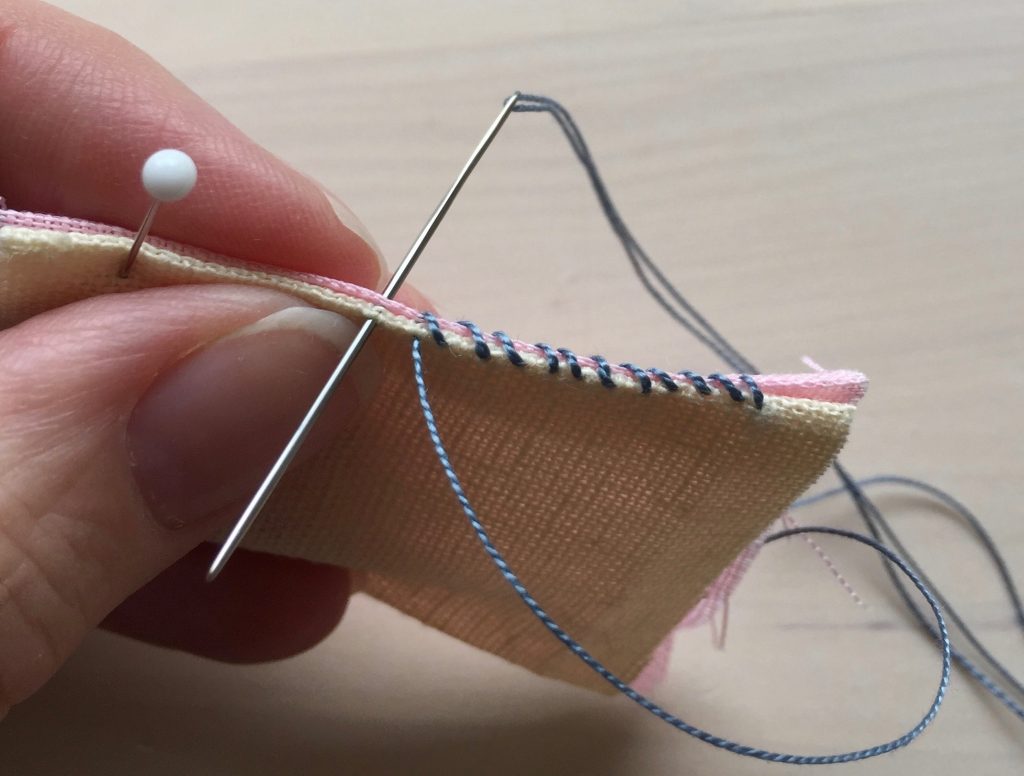 Join into two squares of alternating colours.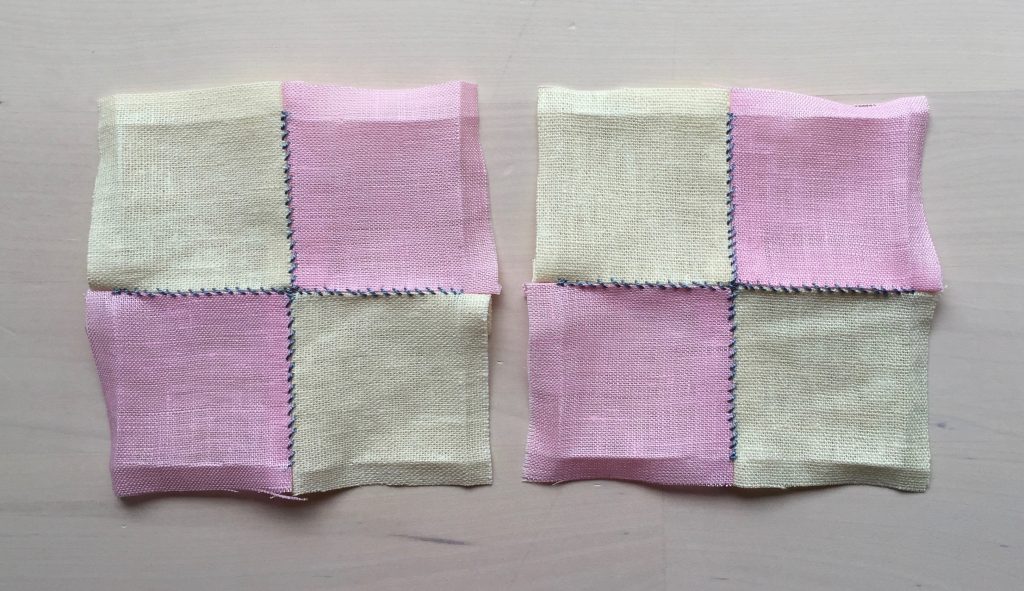 Place these squares wrong sides together. Join with a pojagi seam all around three sides.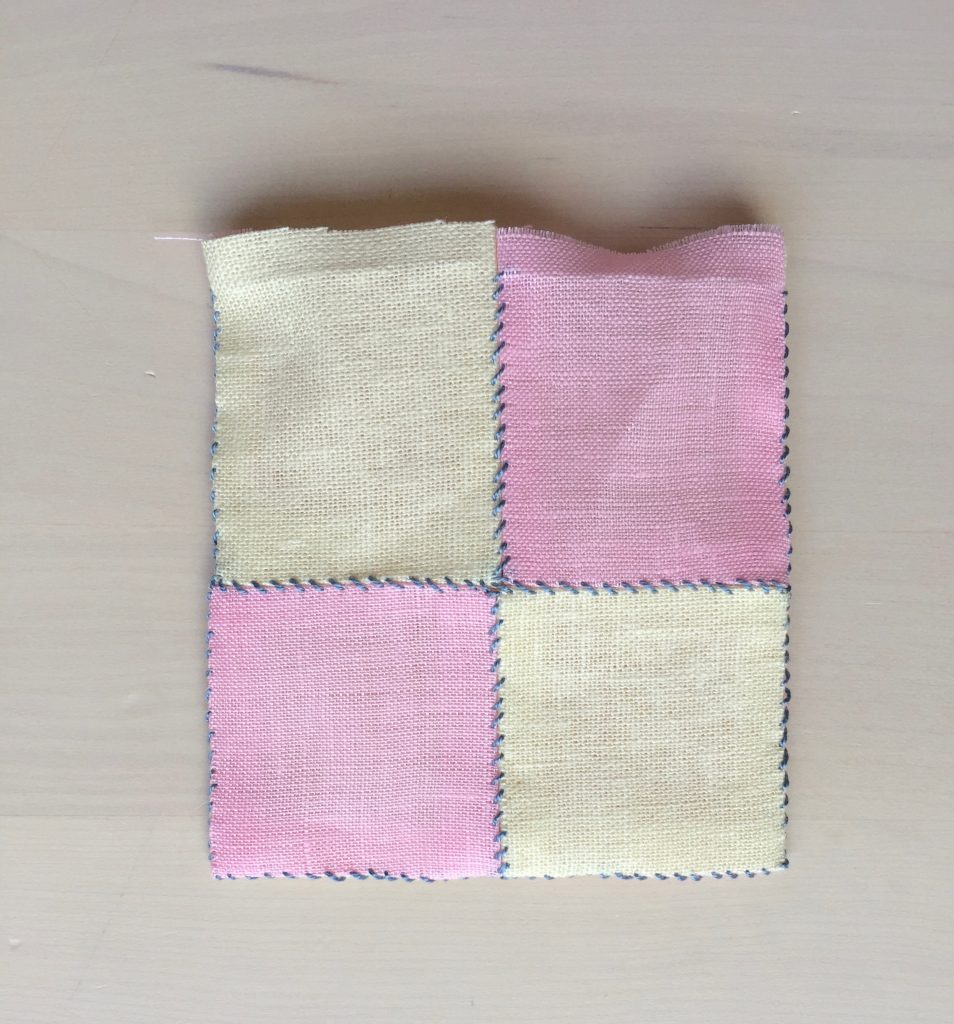 Pick up the top piece, and fold along the middle, perpendicular to the seam you just made.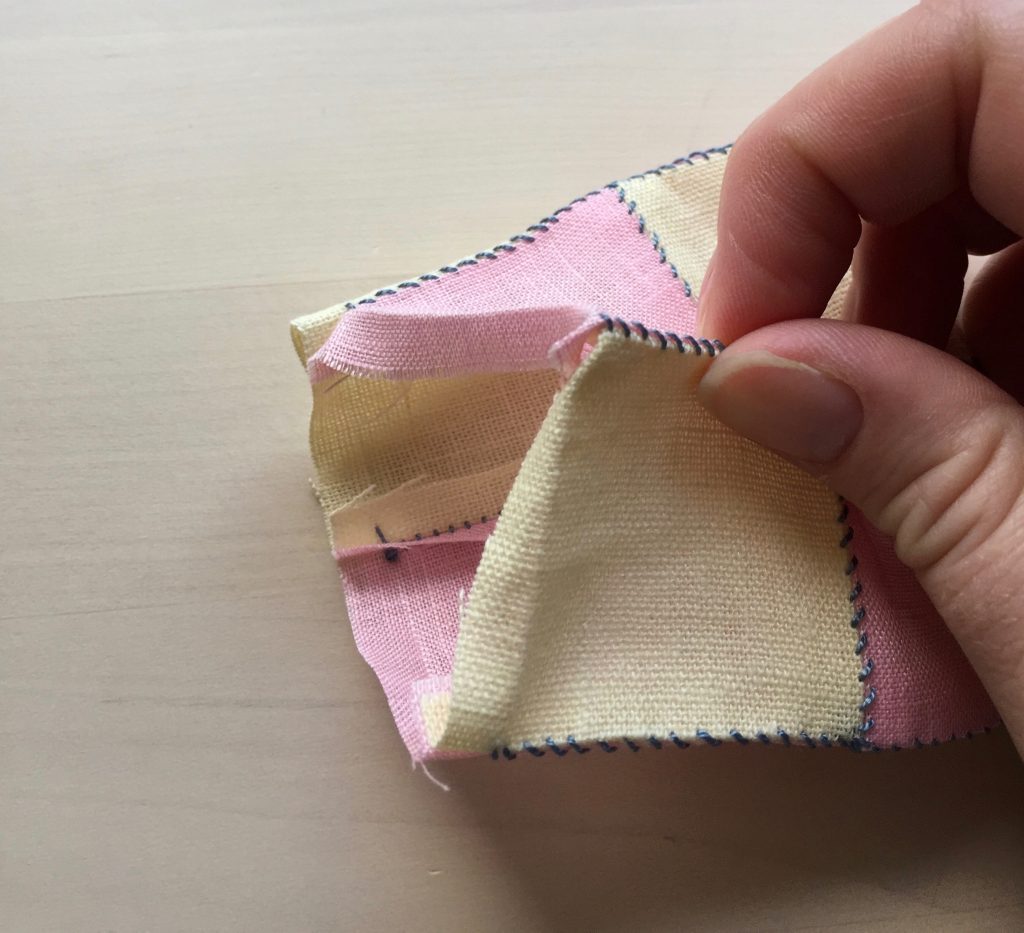 Starting in that corner, join the top seam. Sew partway, and then fill with stuffing.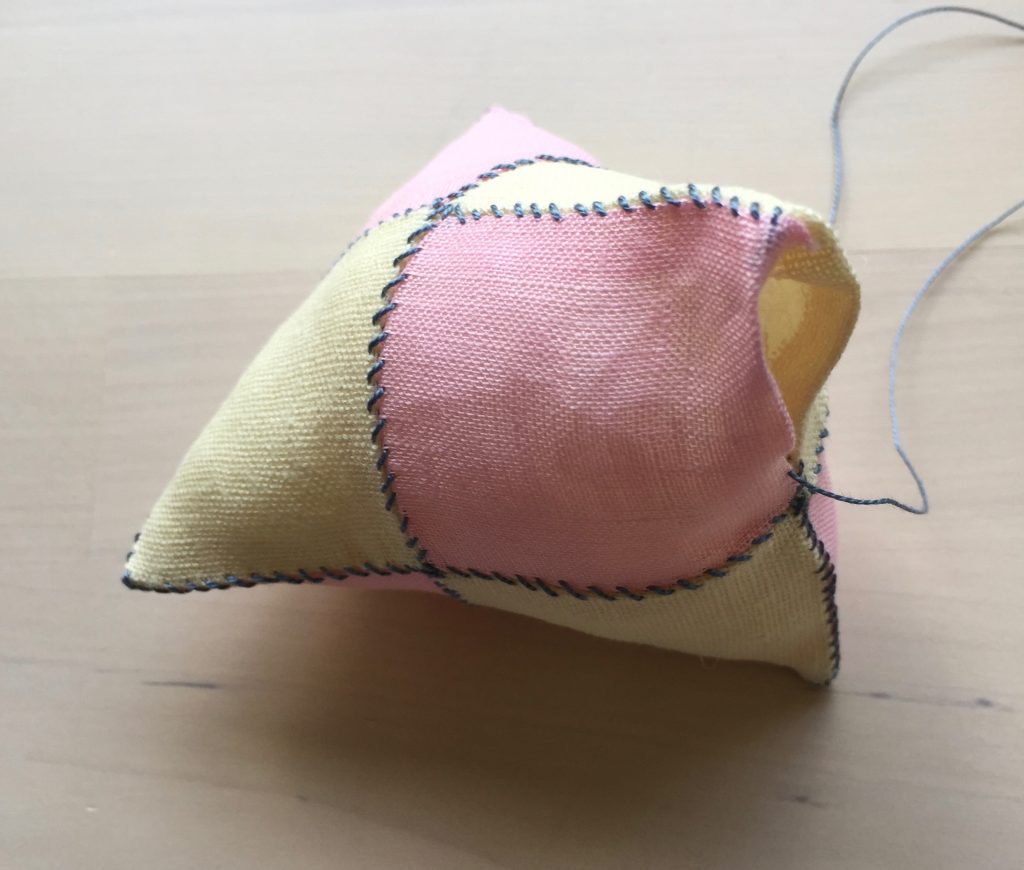 Finish closing the seam.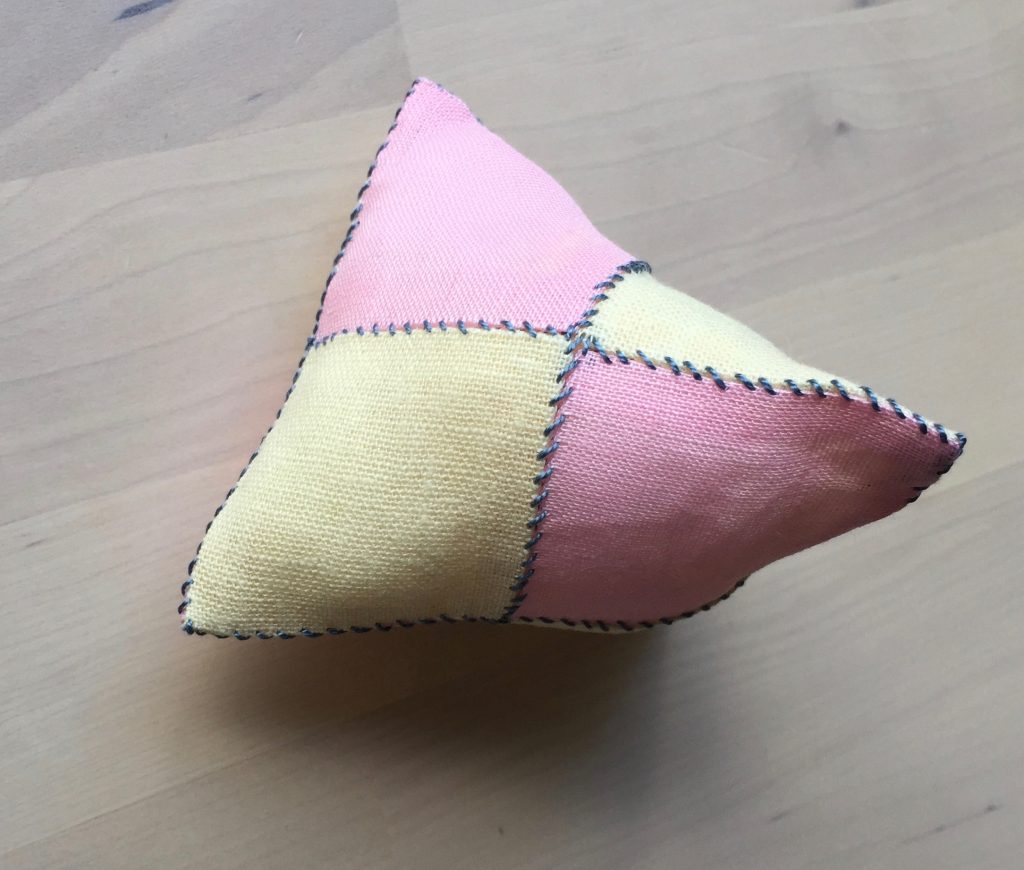 Add a loop of thread for hanging and you're done!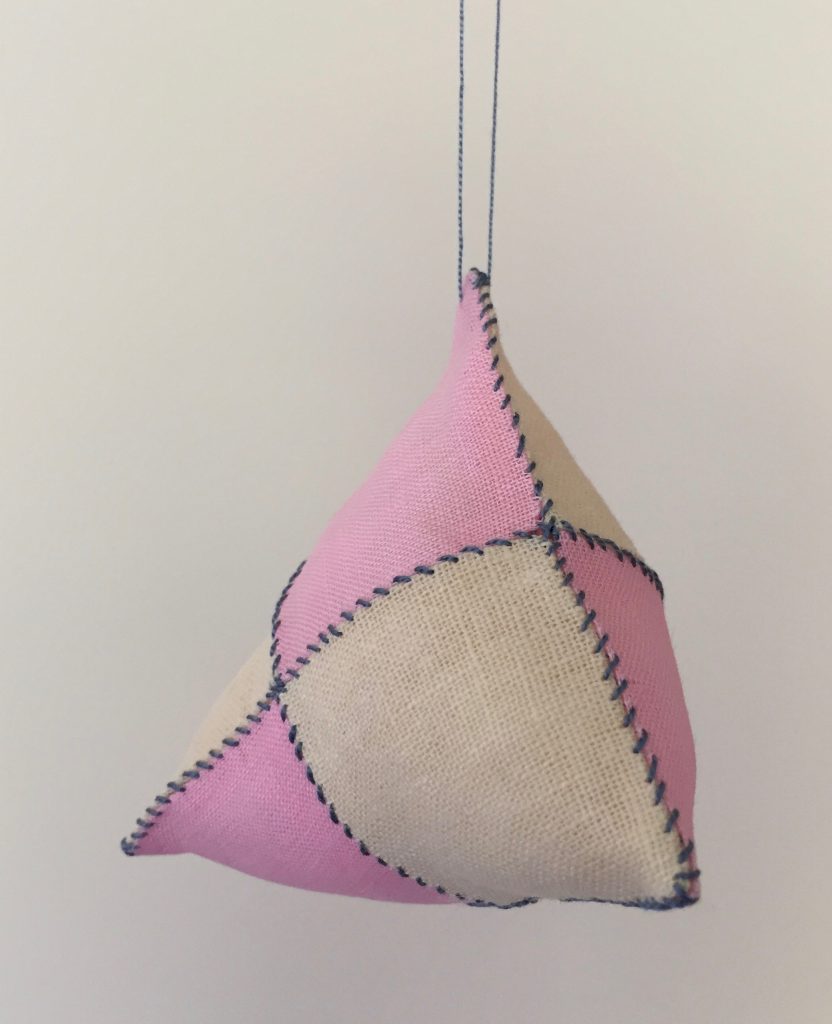 You could try this fun little ornament in different combinations of colours.
Here are more Christmas projects:
---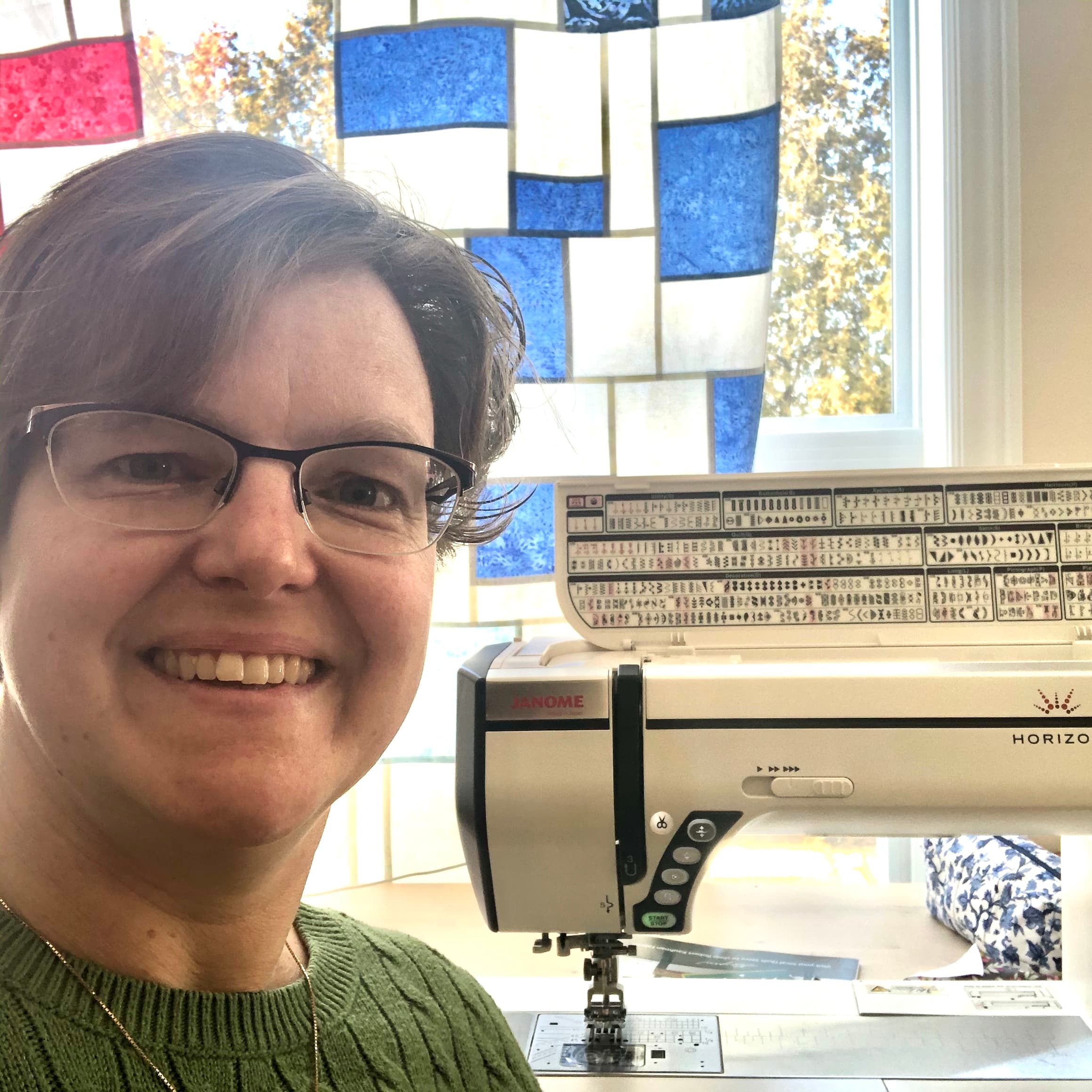 Elizabeth DeCroos
designer, teacher, speaker
Elizabeth enjoys doing all types of sewing and needlework and teaching others new techniques. For more information or to have her speak to your group click HERE.