This is a quilt pattern unlike any other. Inspired by Choose your own adventure books, the pattern will take you on a journey to choose your own quilt adventure.
The quilt pattern is the Easy Squares quilt pattern. It is made with alternating plain blocks and four patch blocks.

The adventure part of the pattern comes from choosing which quilt option you choose. There are forty-eight different options for different sizes of quilts with different sizes of squares.
Answer questions in the book and it will lead you to the option that is best for you.
Do you have 2 yards of a special fabric you want to use as the large squares?
Do you have 4-1/2″ scraps?
Do you want a queen size quilt?
These are the types of questions that will lead you to your final pattern.



---
You might also like …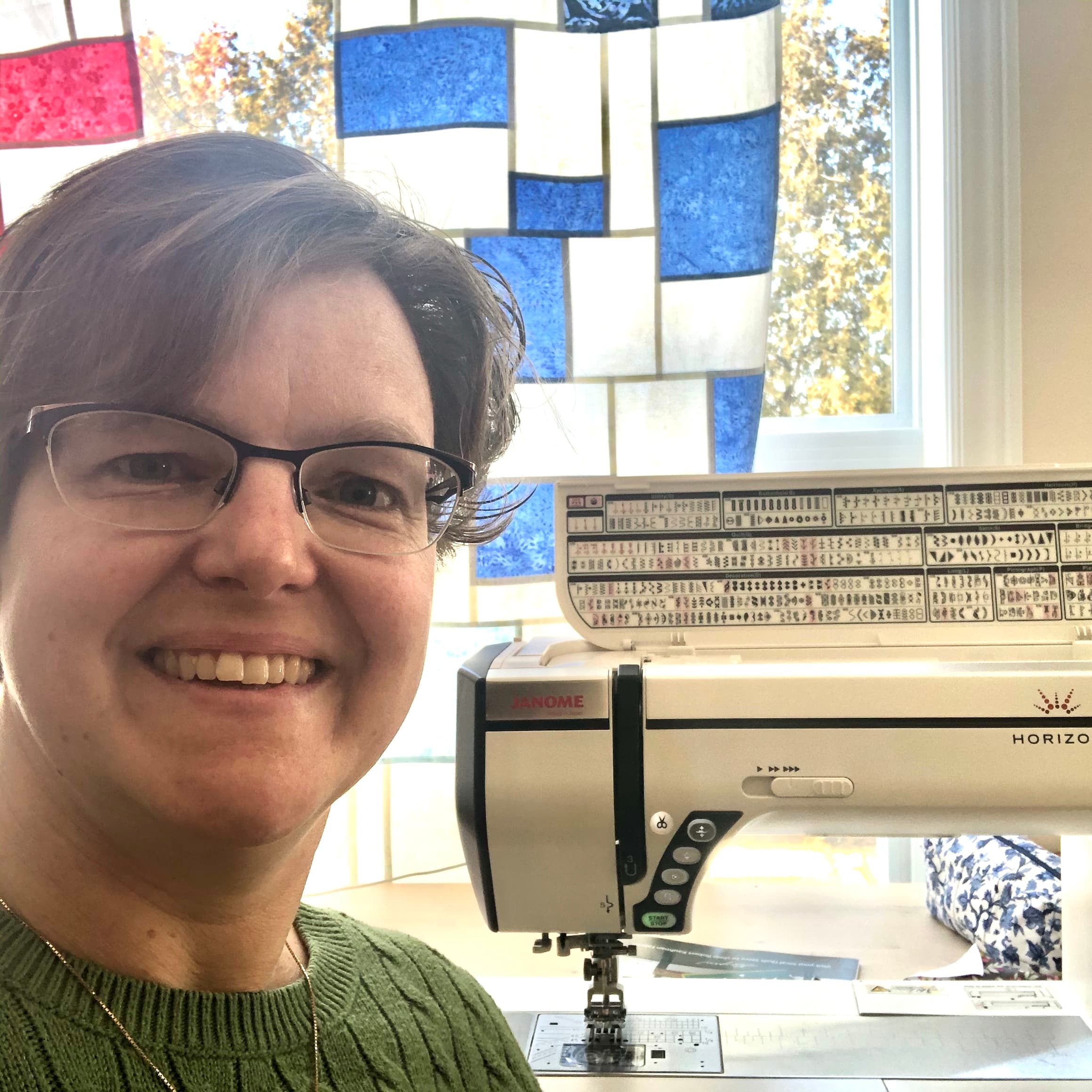 Elizabeth DeCroos
designer, teacher, speaker
Elizabeth enjoys doing all types of sewing and needlework and teaching others new techniques. For more information or to have her speak to your group click HERE.